In 2010, F1 icon Lewis Hamilton drove this Mclaren-Mercedes Mp4-25 Formula 1 car to the winner's circle in the Turkish Grand Prix. Now you could add it to your collection for as little as $5-million.
---
As one of the most dominant and talked about Formula 1 drivers of all time, Lewis Hamilton has become somewhat of a global icon. Since 2007 he has competed in 270 Grands Prix, winning 98 and securing a further 71 podium finishes. He has amassed an incredible 100 pole positions, 3,872 points, and led for over 5,170 laps. While, surpassing all of the major records set by his predecessors and competitors, is an undeniable show of skill, the car that helped him achieve some of these feats does deserve some recognition.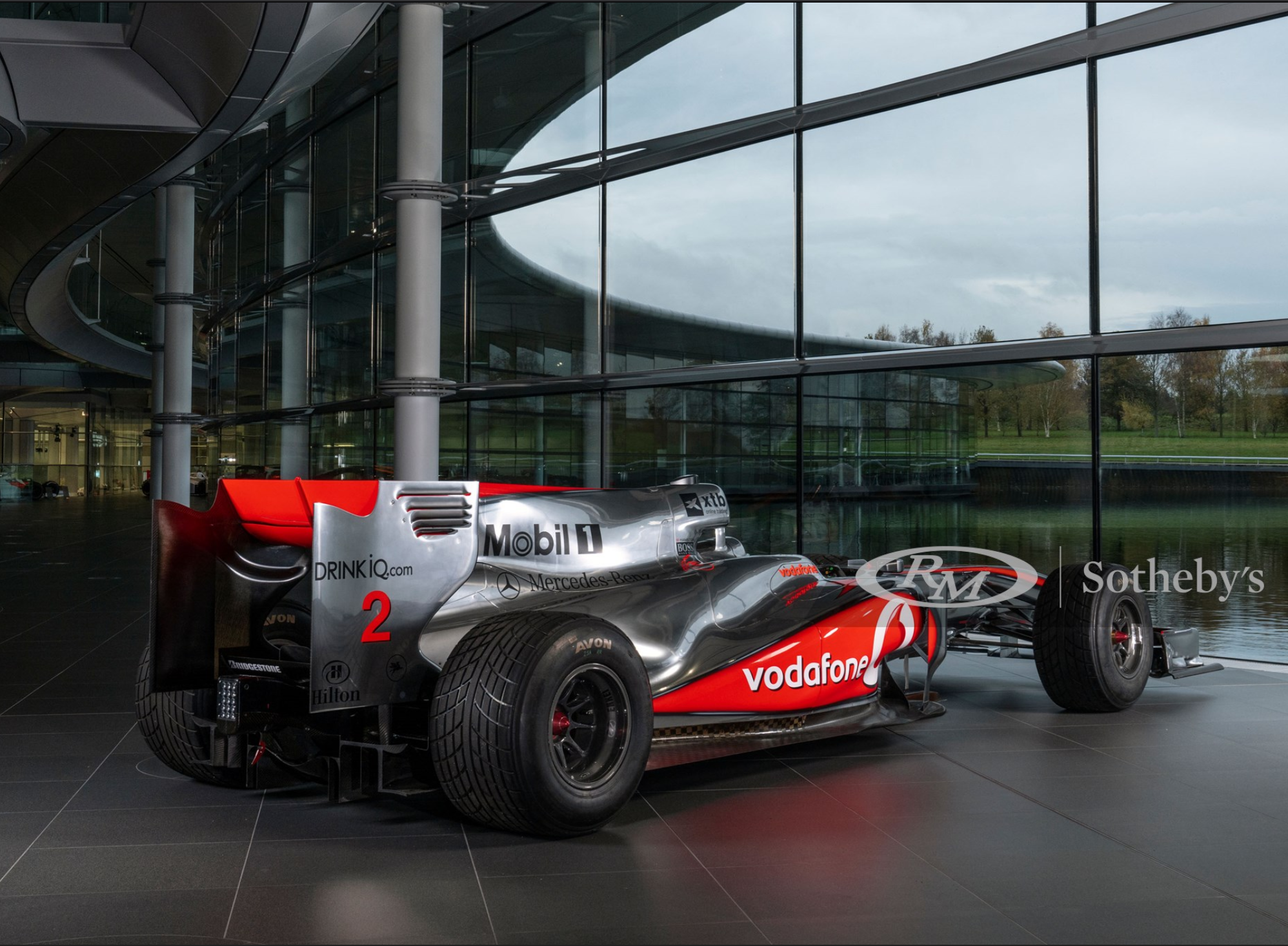 This 2010 McLaren MP4-25 is powered by the Mercedes-Benz FO 108X 2.4-liter V-8 engine. Improving on previous designs, this car is equipped with an innovative "F-duct" incorporated into the design, which helped reduce aerodynamic drag and, along with other improvements, gained the car an extra 6-mph in the straights. Finished in a stunning red and gray color scheme and still wearing its Vodafone livery, this rare car would make an excellent addition to any collection or if so desired, could be pulled from retirement and returned to its rightful home, the racetrack.
While it is unclear exactly how many like examples reside in private hands, what is clear is that this is the first and likely only Lewis Hamilton F1 car to be offered publicly. For more information on this likely unrepeatable opportunity to own this stunning piece of F1 racing history click here.