This classic luxury legend Rolls Royce is going up for auction.
---
Rolls Royce has made a name for itself for being one of the world's most expensive and luxurious car brands to ever hit the showroom. While other companies try and fail to take the throne of the king of luxury itself, the Rolls Royce name sits comfortably watching the carnage below. This is more than likely due to the 115 years of working hard and striving to make the perfect luxury car brand. That very emphasis on being the best in the luxury automobile game has made many regard the brand as their potential dream car. Of course, this is particularly true of the more vintage models as they are a literal piece of that long history. Unfortunately, these cars have become quite hard to come by due to the high praise and prestige bestowed upon them by their extensive fan base. Thankfully, for anyone looking to obtain one of these beautiful machines for themselves this car might be just the thing you are looking for.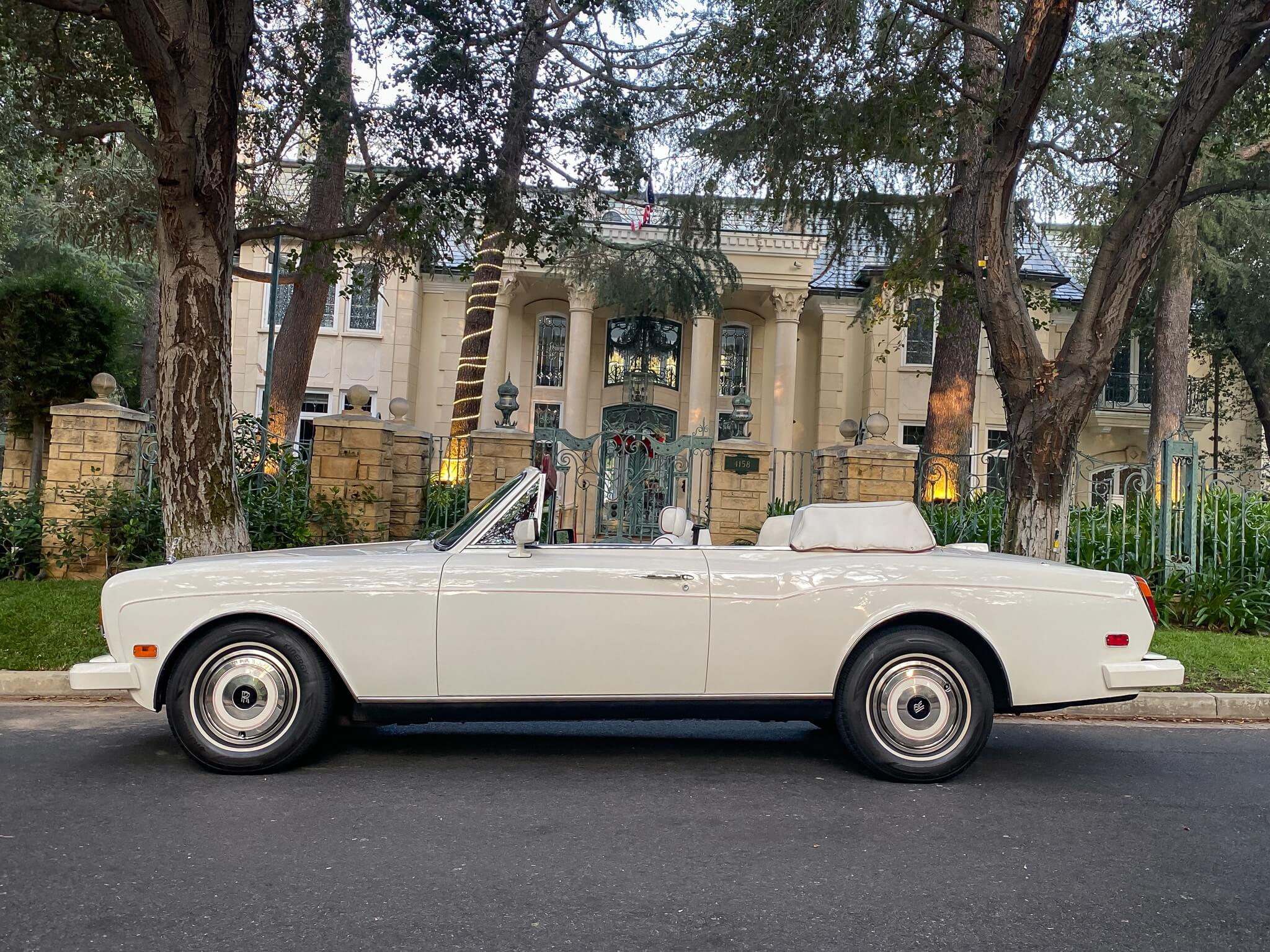 This is a 1989 Rolls Royce Corniche II and it's ready to rock and roll into the stable of a new owner. Under the hood of this wild ride is a 6.75-liter V8 engine that produces around 220 horsepower. That gigantic V8 engine is mated to a smooth GM Hydramatic 400 three-speed automatic transmission which provides quick and comfortable transitions between gears. If you're in the mood to have some real fun, you can let the convertible top down and let your hair flow freely in the wind as you cruise around in style and luxury.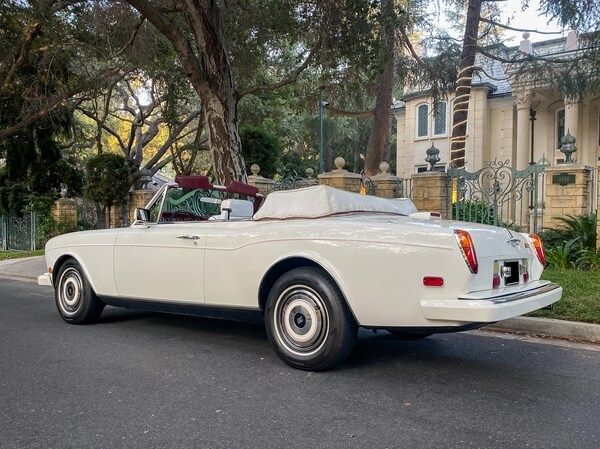 Holding the car up is a set of all original 15" wheels which give the car a distinct Rolls Royce look along with those unforgettable headlights and instantly recognizable body lines. The exterior is graced with a white finish which fully completes the car's emphasis on letting the visuals do the talking for it. Without a doubt, this thing lets you know what you're about to get yourself into and with just 5 days left on the auction, you had better hurry if you want the chance to get behind the wheel of this piece of Rolls Royce history.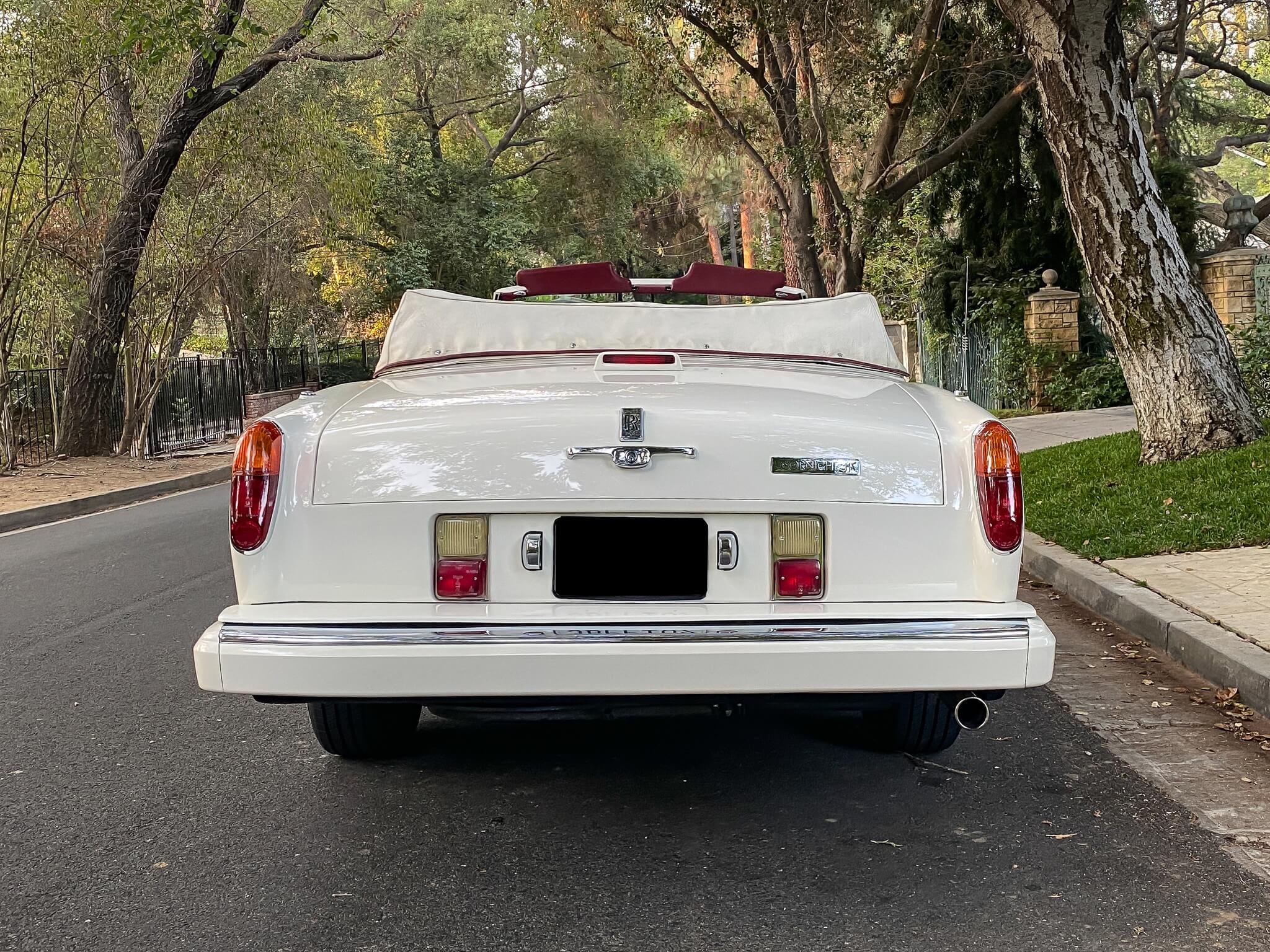 For more information on this car and how you can register to place your bid click here. PCarMarket is a leading online auction site specializing in all makes and models. Listing your car is easy and your vehicle is presented alongside expertly curated listings. Learn more about listing your car here. Don't miss this awesome opportunity to get behind the wheel of this Rolls Royce Corniche.