This is where it all started. Here's your chance to own one of the first 50 Shelby GT350s ever built.
---
Early Mustangs – especially fastbacks – have been in high demand almost since the day they rolled off the Dearborn assembly line. This '65 fastback is more special than most, however.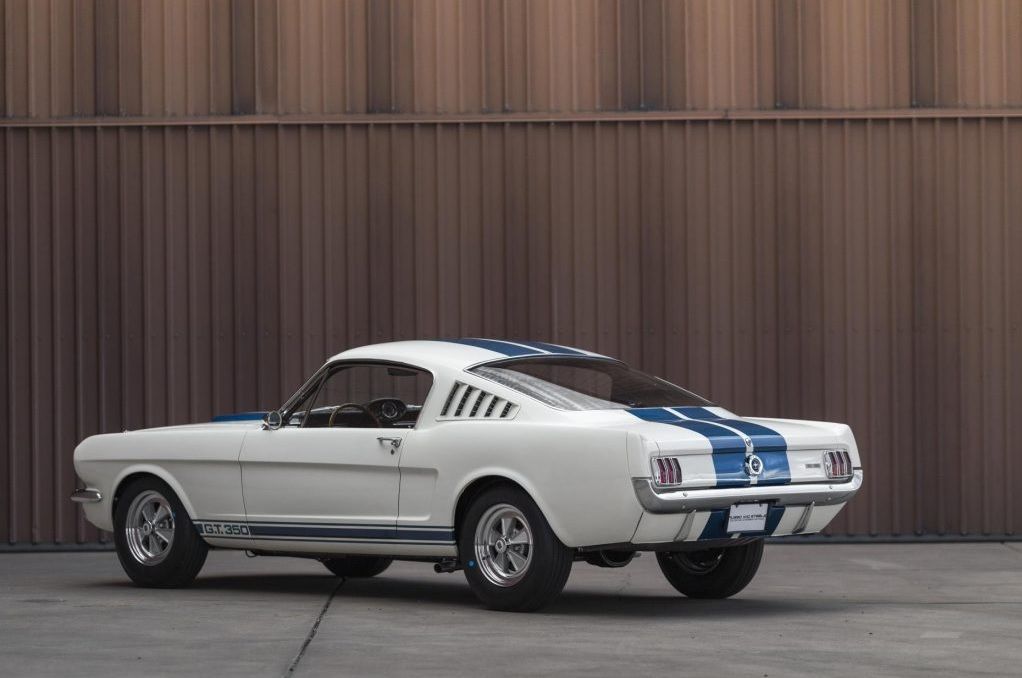 It's a genuine Shelby GT350, and it's one of the first 50 Mustang GT350s built by Carroll Shelby. Coming so early in the production run, it has a few unique features that separate it from most other 1965 Shelby GT350 Mustangs.
The horn button is on the dashboard, and the battery is located in the trunk. The fiberglass gauge pod is also unique to early cars, according to the ad.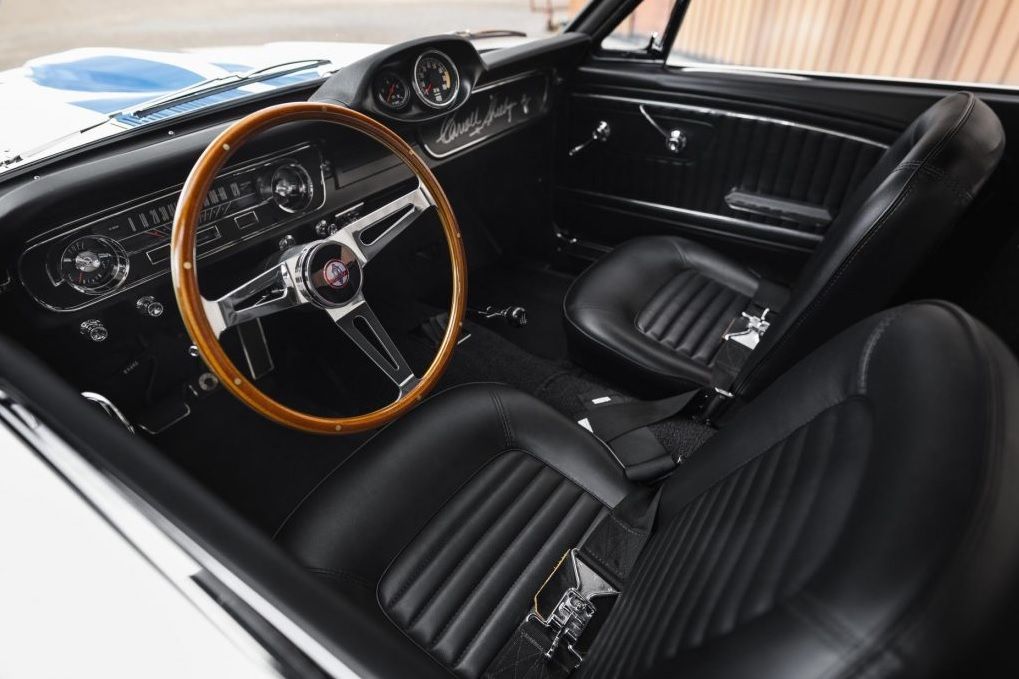 While most GT350s would see the louvered roof trim replaced with class quarter panels, this early GT350 retains the factory Ford setup. These early cars were built in Venice before Shelby American moved to a larger facility at LAX.
This car is fully documented, verify its prominence and its place in history. A painstaking restoration, this beautiful machine is not only a great car, but an important historical artifact as well.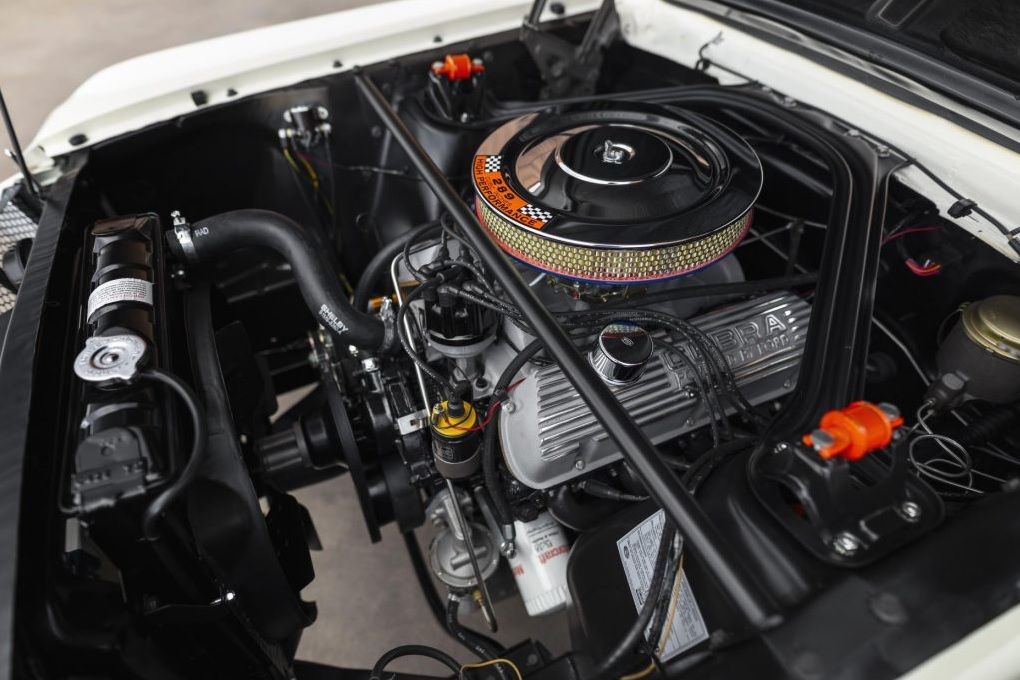 This particular car carries the production number SFM5S047. According to the ad, Shelby American received the car on December 23, 1964. The conversion process began on February 8, 1965, and was completed on the 23rd of that month. That's less than a month after the first one was produced.
When it comes to collectible early Mustangs, we'd say that this car ranks near the top in terms of significance and desirability. Currently, it's being offered for sale by Russo and Steele. It's been priced at $395,000 – a very fair price for a car with this pedigree.