Strike up conversations everywhere you take this party wagon.
---
Even in restored factory condition, this 1963 Chevrolet Corvair Greenbrier is the kind of vehicle that will make people stare. It's not every day you see one of these American snub-nose, rear-engine vans in public, so spotting one in the wild is always a real treat. Now you have a chance to own one that's been personalized as a Rat Fink tribute and signed by Ed Roth's son. This one-of-a-kind vehicle is being offered for sale through Showdown Auto.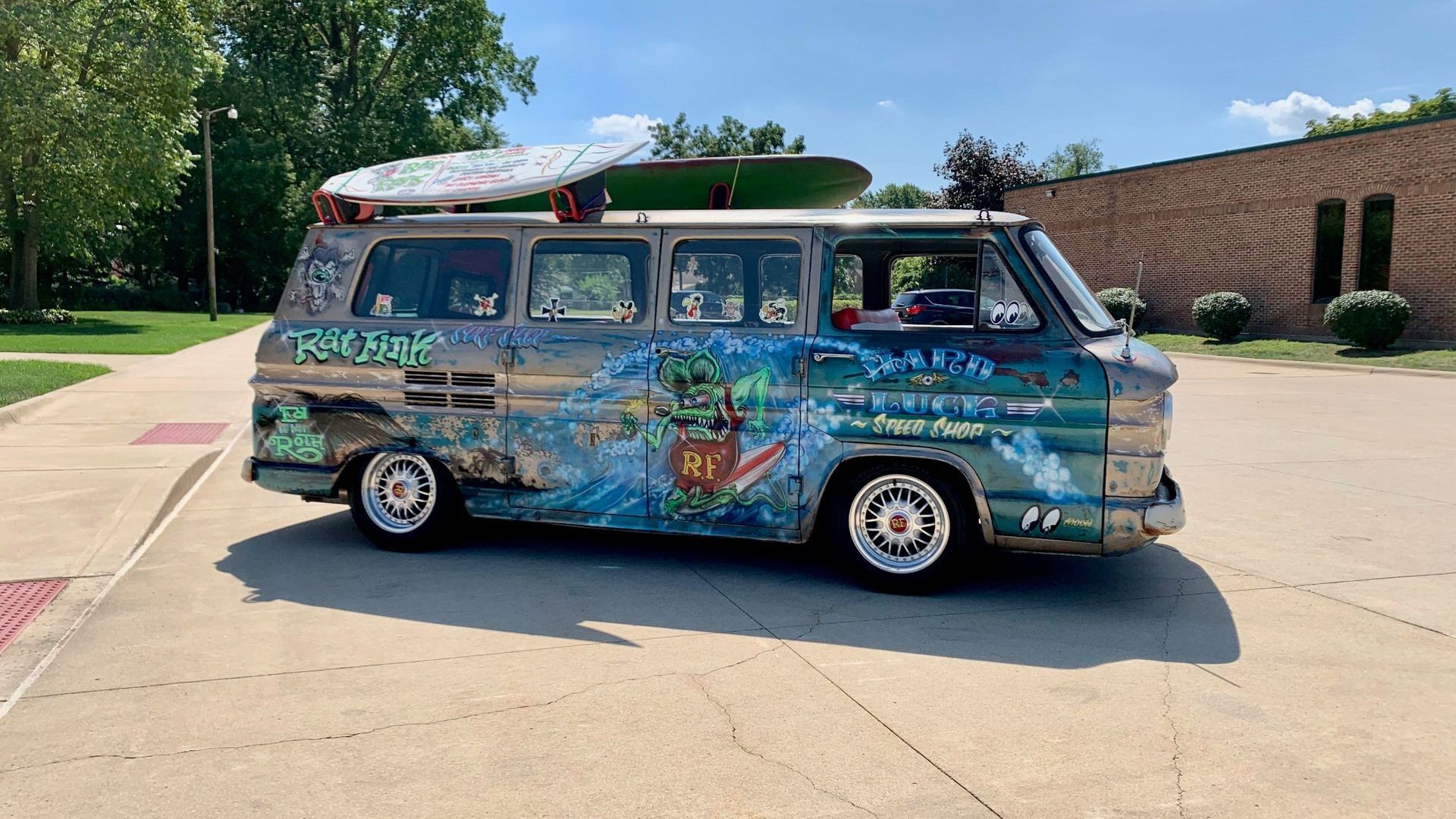 Quite literally, this Corvair Greenbrier is a rolling piece of art. There are airbrushed masterpieces down both sides as well as the front and rear of this van. Two surfboards mounted to the roof match the surf culture-inspired art, plus they feature more Rat Fink flair and information about the vehicle. A healthy patina on what could very well be the original paint, bumpers, and other trim pieces add to the vibe.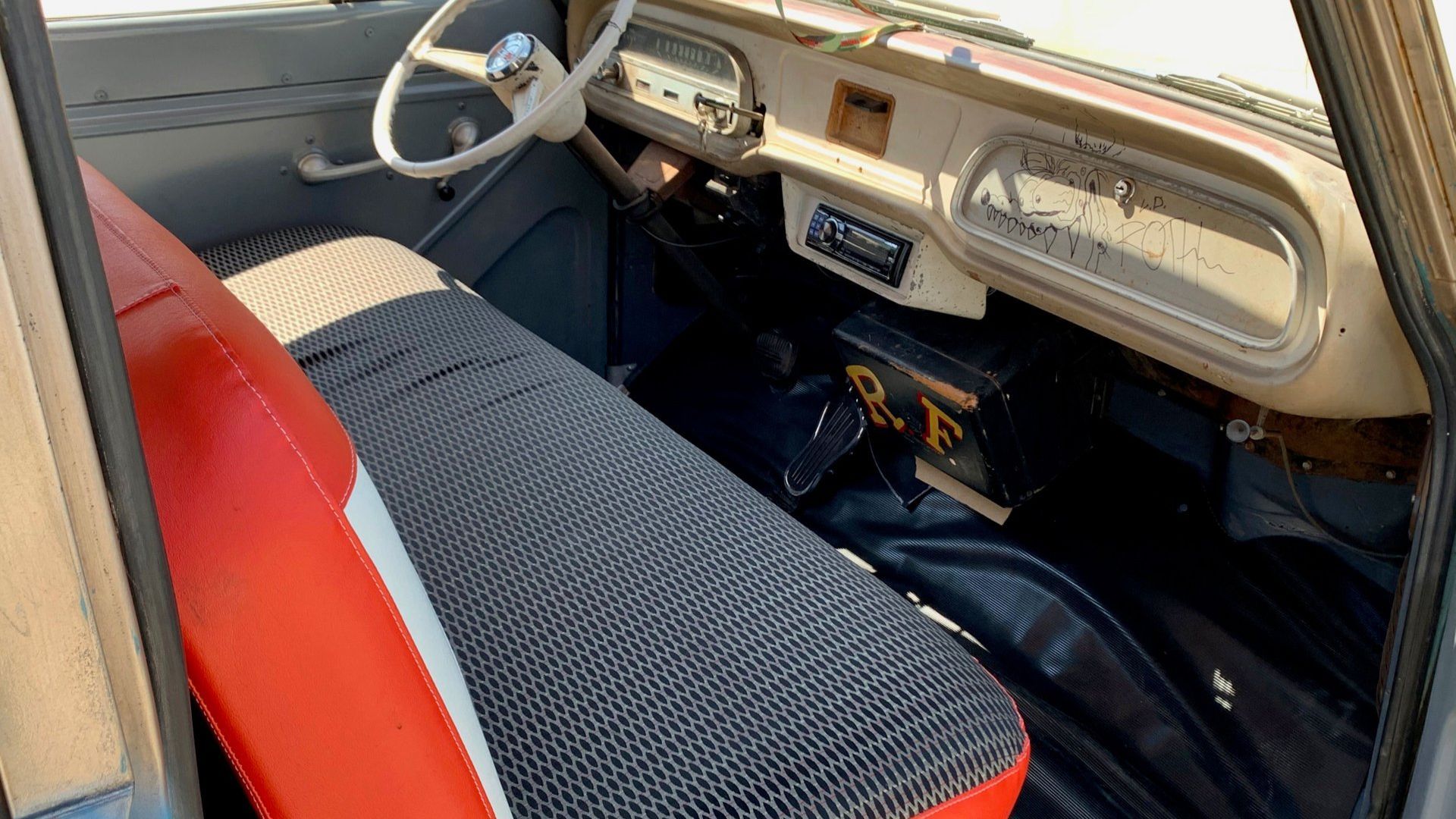 Instead of a completely plain interior, you'll find some fitting changes to the original setup. There are factory gauges and controls, but the three bench seats are covered with red and white upholstery, plus a grey and black mesh for a true custom appearance. More airbrushing on the door panels, plus Rat Fink floor coverings and headliner keep the theme of this vehicle strong. Ed Roth's son signed the dashboard on the passenger side, too. Topping it all off is a kicking sound system with several speakers mounted under the seats and in the rear. Needless to say, this is a true party wagon perfect for taking tailgating, to car shows, or anywhere else.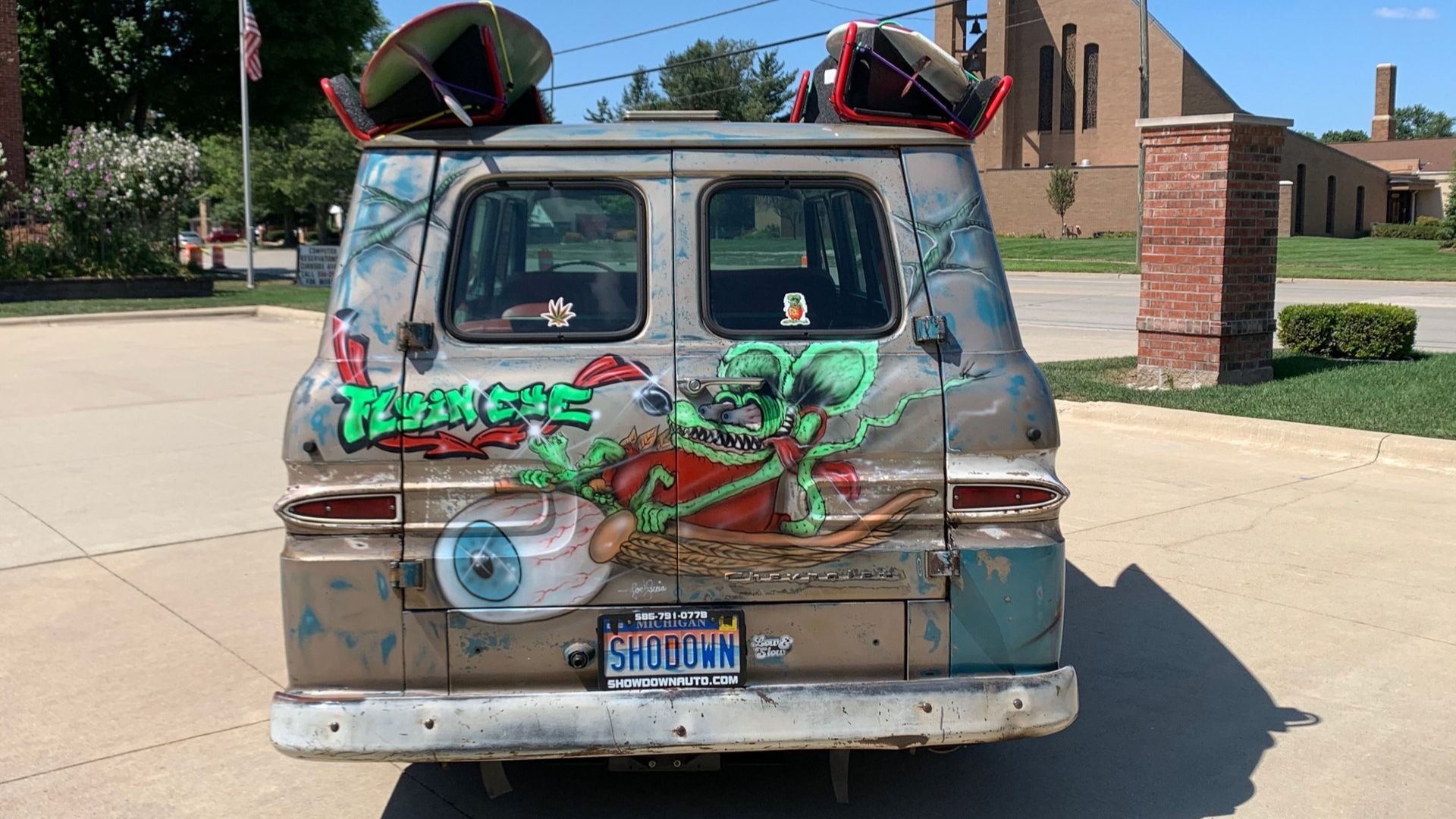 If you have specific questions about this unique 1963 Chevrolet Corvair Greenbrier Rat Fink tribute vehicle, you can contact Showdown Auto for details. You might also want to check out the many classic cars available on the site, in case your dream ride is available for a price you can't pass up.