This has everything you could ask for!
---
Whether you are an over zealous Bond fan or you are just extremely passionate about off-road adventure, this 2010 Land Rover Defender SVX "Spectre" being offered by RM Sotheby's is sure to satisfy. This ultimate off-road machine was commissioned by Bowler Motors Limited Director Richard Hayward in 2019. A Bowler team of engineers started with a 2010 Defender 2.4 TDCi donor vehicle and added a Bowler "Fast Road" suspension system, a Stage 2 tuned engine, and a set of 16" Beadlock wheels wrapped in 37-inch high profile Maxxis Trepador tires. A Warn Zeon-10S winch, a Safety Devices external roll cage and roof rack, LED lighting, and rear deck checker plating polished off the vehicle's villainous style.
Inside, the devious color scheme continues with an overwhelmingly dark interior. A set of black Recaro SVX seats fit well and the MOMO steering wheel is a nice touch. Custom looking pieces such as the industrial looking transmission shifter and matching 4x4 shifter add to the maniacal style.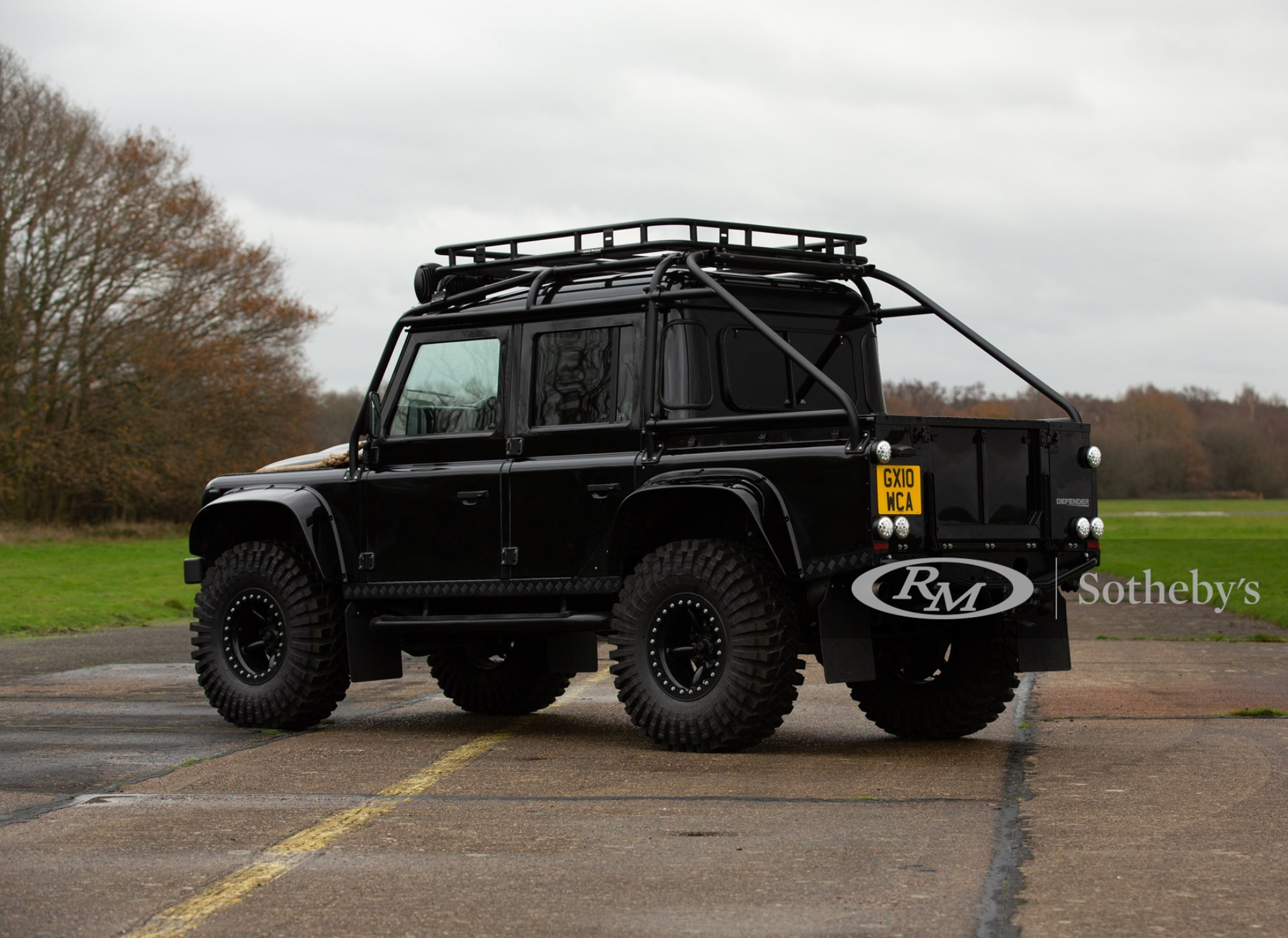 In all, the craftsmen at Bowler made 11 of these awesome trucks. Ten were commissioned specifically for the 2015 James Bond film, Spectre and were set up as left hand drive vehicles. However, the 11th example was made in 2019 for Bowler Director Richard Hayward's personal collection. Unlike the others, this one was made right hand drive and is currently located in Chobham, UK. Despite effectively being a very convincing movie replica in very good condition that could possibly show well, this truck is not only for show. In fact, it is one of the only of its kind to be registered for road use and has been driven just over 73,000 miles. RM Sotheby's is offering this highly capable Land Rover at the February 13, 2021 Paris auction without reserve. It is expected to sell for €150,000 and will likely stay in the UK due to transporting issues that may arise from the political movement, Brexit.