This is your chance to own a unique toy.
---
Bill Thomas had a vision of using Corvette components to build a car which would take down Carroll Shelby's mighty Cobra. Also born out of the Southern California car culture of the 60s, the Cheetah obviously never rose to the same prominence, but that's not to say it wasn't a cool car. Now there's a 1965 Bill Thomas Cheetah replica, a one-of-a-kind car, which is being offered for sale through Crown Concepts. This is definitely a unique chance to grab such a wonderful toy.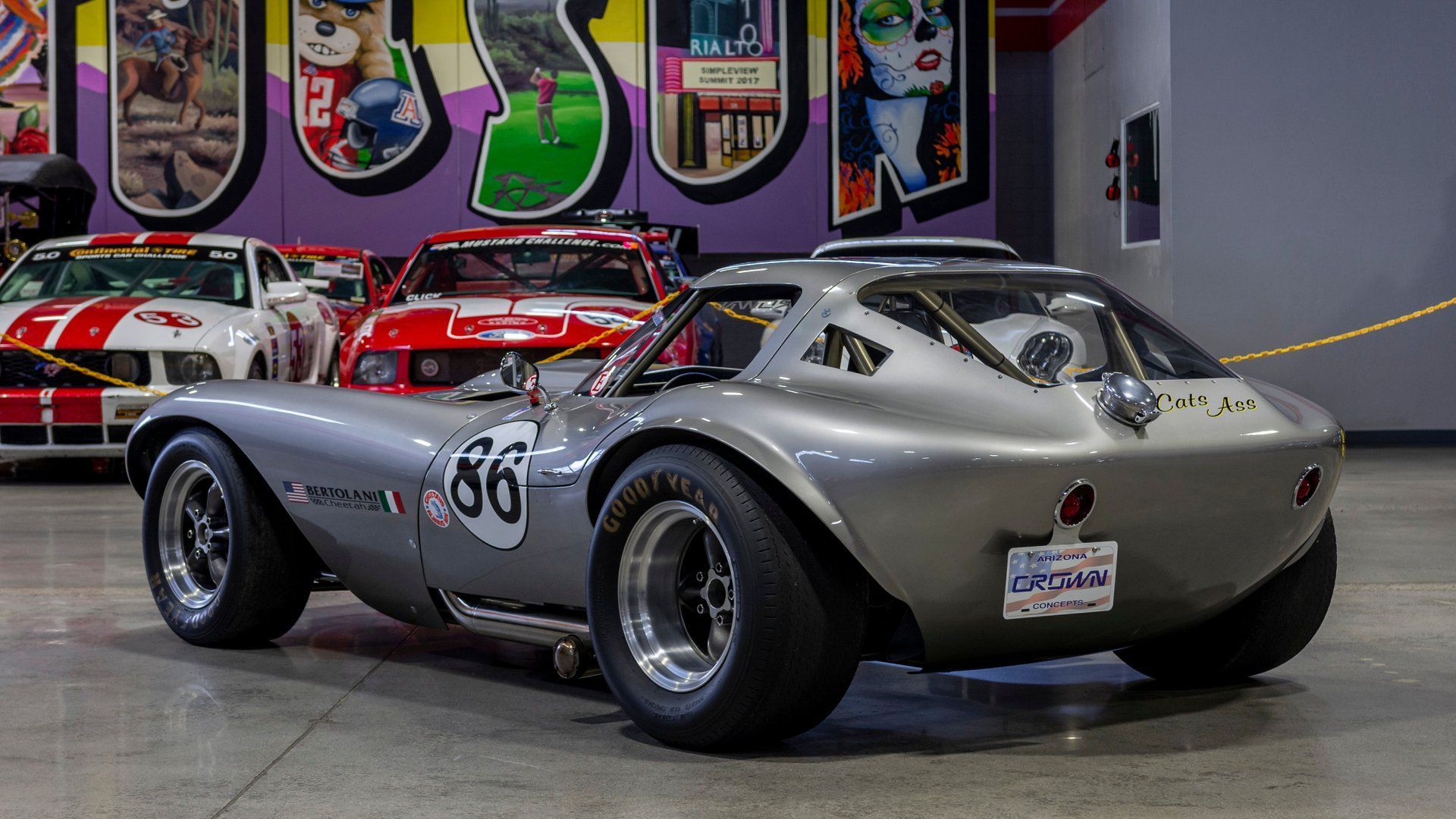 Overall, this replica car looks just like the original Cheetahs, although the rear wheel fender flares are a nice deviation. However, details like the wheels and Goodyear racing tires are correct, so you might fool quite a few people into thinking this is the real deal.
To mimic the original cars so well, the builder actually got his hands on a replica fiberglass body. He used that to fabricate a chassis to the right dimensions, and the rest is just keen attention to detail. It took 6 years and a lot of work to bring about this replica, so it wasn't exactly just slapped together.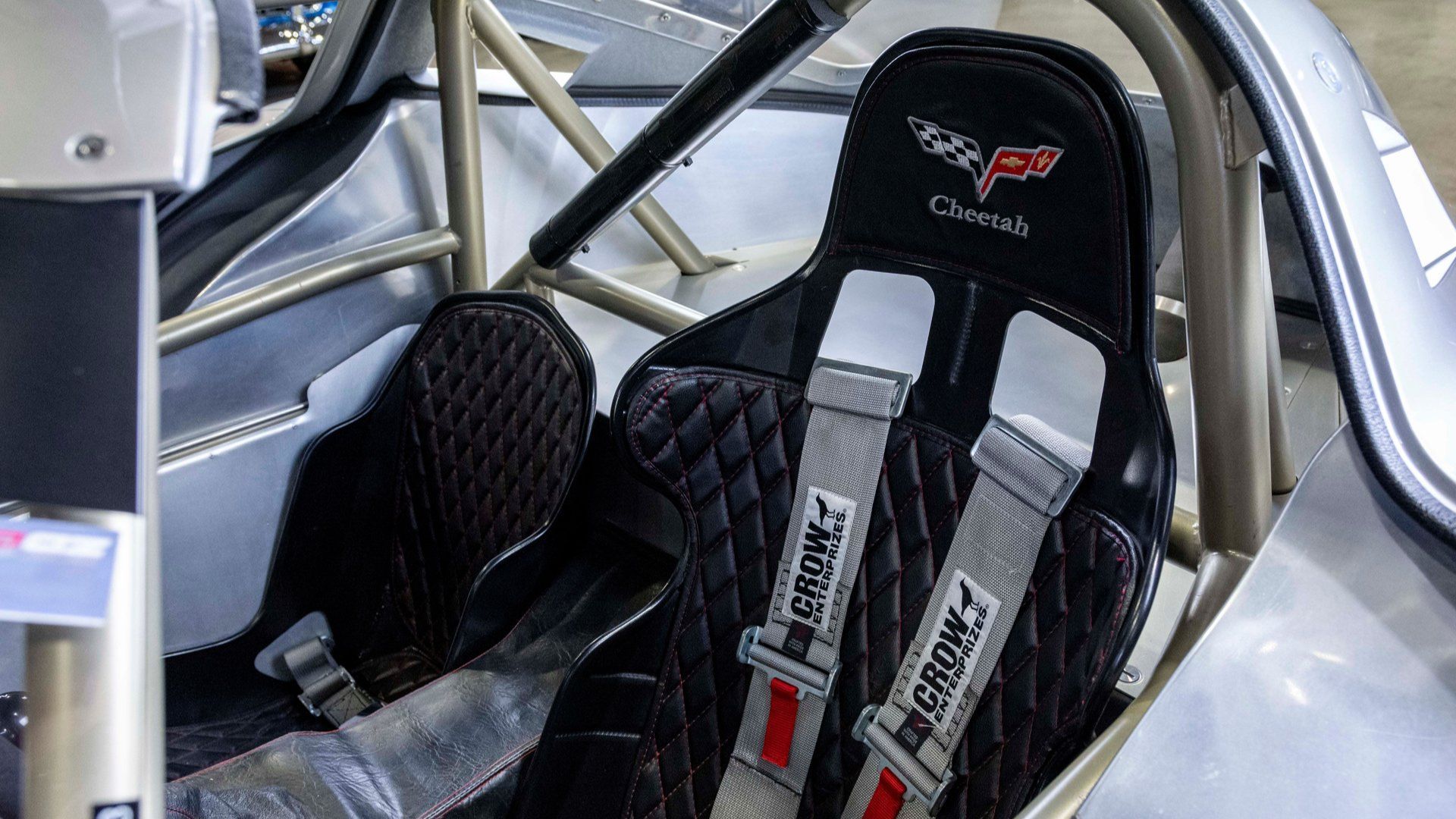 What you see on the body is Lamborghini Titanium, a silver metallic which looks classic enough. That contrasts with the black dash and black vinyl racing seats with red accent stitching.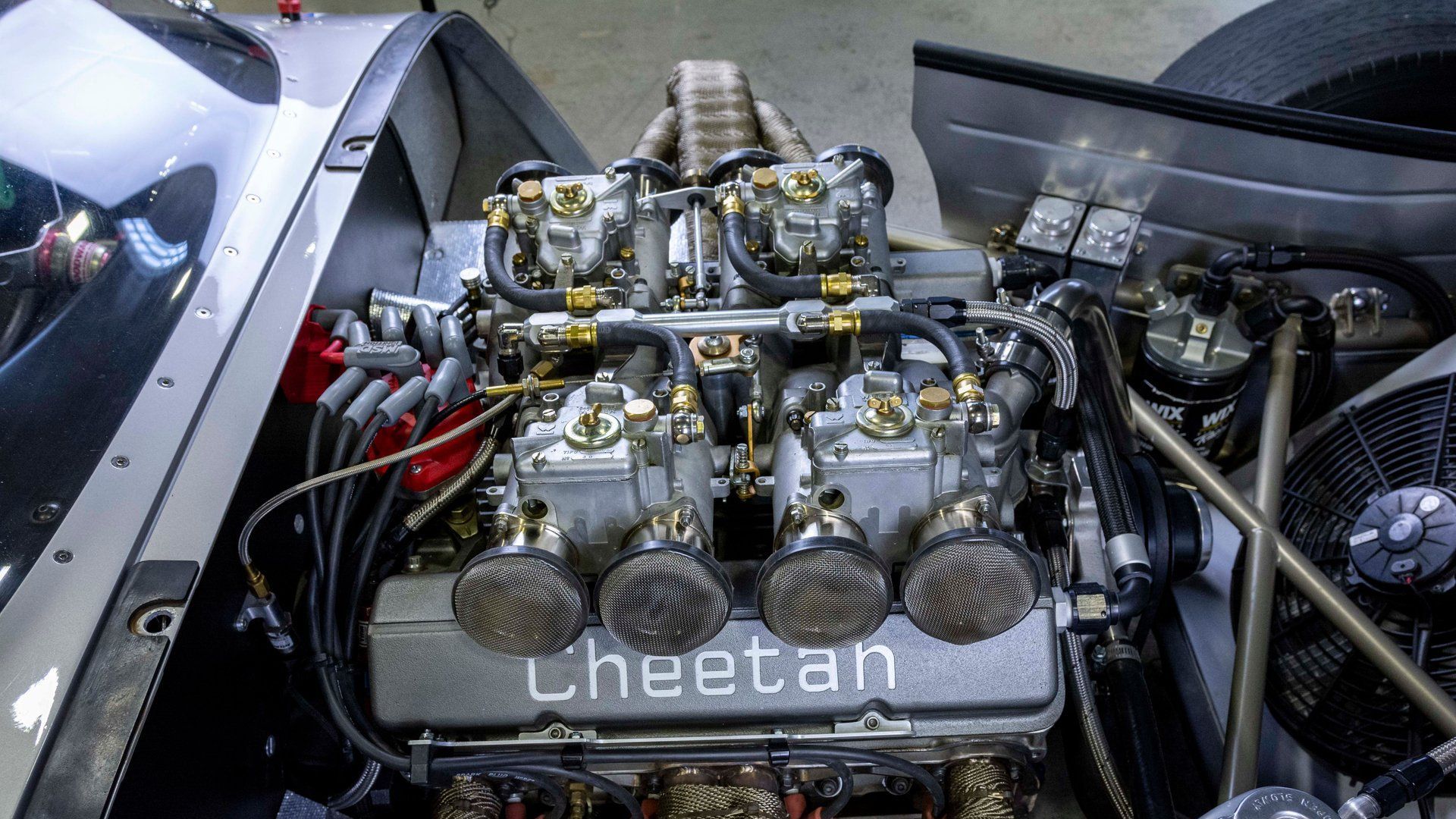 Providing power is a 350ci GM V8 with four Weber carbs. Bolted up is a Muncie 4-speed manual transmission, sending power to a Corvette rear diff. The suspension is also sourced from a 'Vette.
It's apparent this car was built with racing as its primary purpose, which is why it has a roll bar integrated into its structure and an onboard fire suppression system. However, it's still a street legal machine, so you can take it to Cars And Coffee or other events without using a trailer.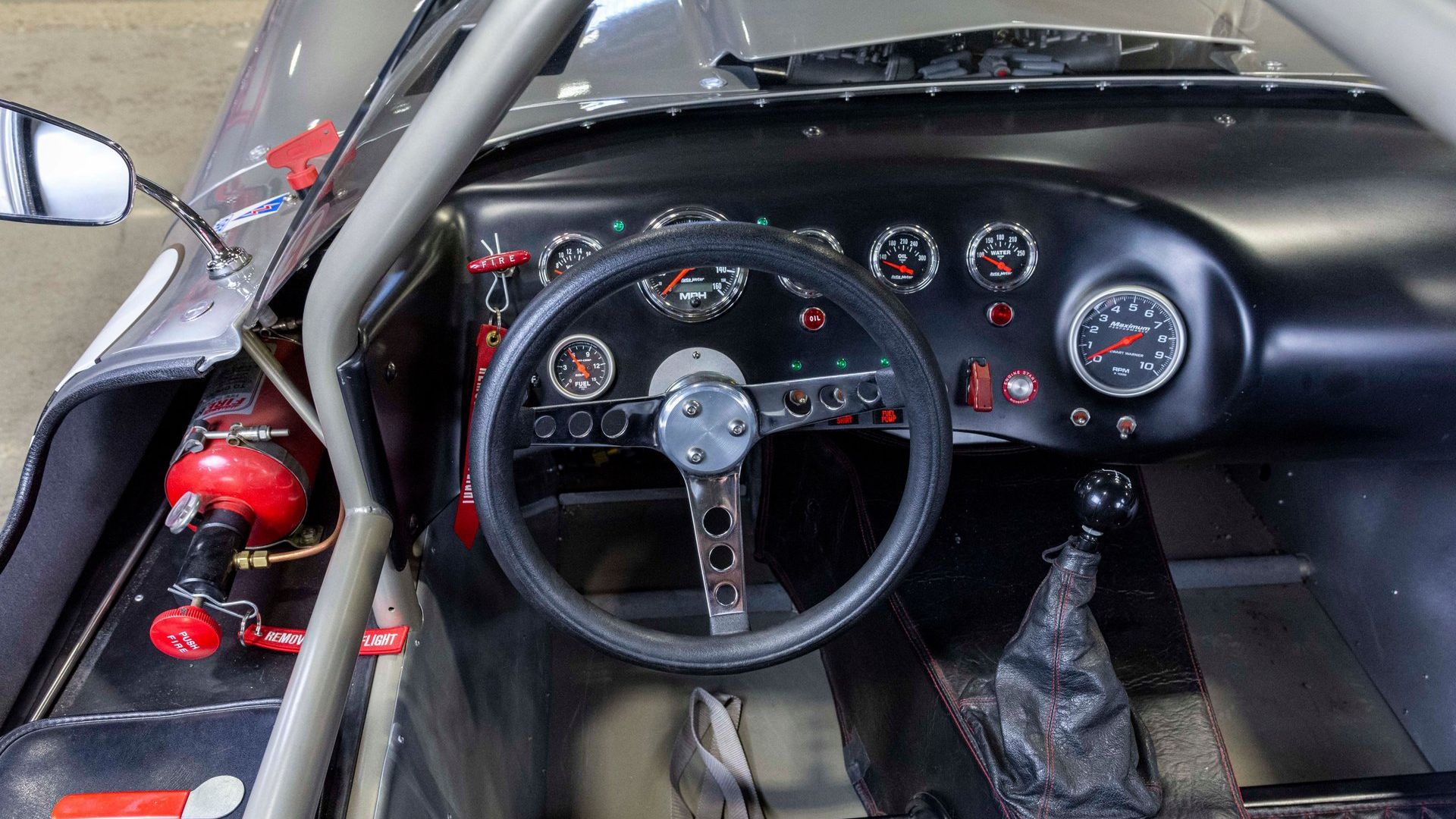 With this car come several binders with details of the entire build process, full documentation of this car, plus an Authentication and Appraisal Report from Crown. If you have specific questions about this vehicle, contact the dealer directly.
If this isn't quite what you're looking for, Crown Concepts has quite a few other American, European, and Asian cars in its inventory from classics to modern.