You could own a cool retro Jeep pickup truck.
---
There's no denying the Jeep Gladiator is a hot truck these days, with people reportedly paying over MSRP to get one. You have the chance to grab something even cooler, a 1981 Jeep CJ-8 Scrambler from Awesome Joe Auctions. This off-road truck is the way to stand out from the crowd instead of blending in. It also celebrates Jeep heritage, making you the hero of any gathering of Jeep owners.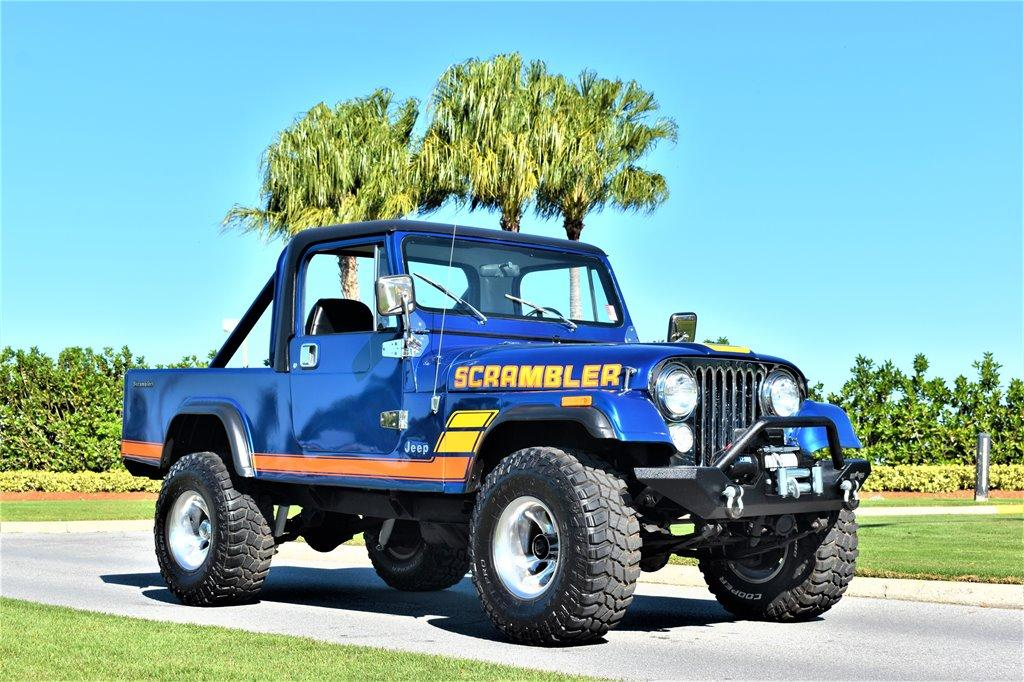 This pickup is presented in its full glory, thanks to the shiny blue paint, mirror-like chrome seven-slot grille, and vibrant factory graphics on the hood, front fenders, and rocker panels. Other exterior details are impeccable, like the door hinges and handles, bed, and rollbar.
You'll note this Scrambler looks a little more aggressive than any did on the dealer lot. That's thanks in part to a 2-inch lift kit, which accommodates 33 x 12.5-inch tires with big lugs which are great at gripping all kinds of surfaces on the trail. There's also a 12,000-lb. winch mounted to the aftermarket steel front bumper which is tapered to prevent tire rub and also features two D-rings.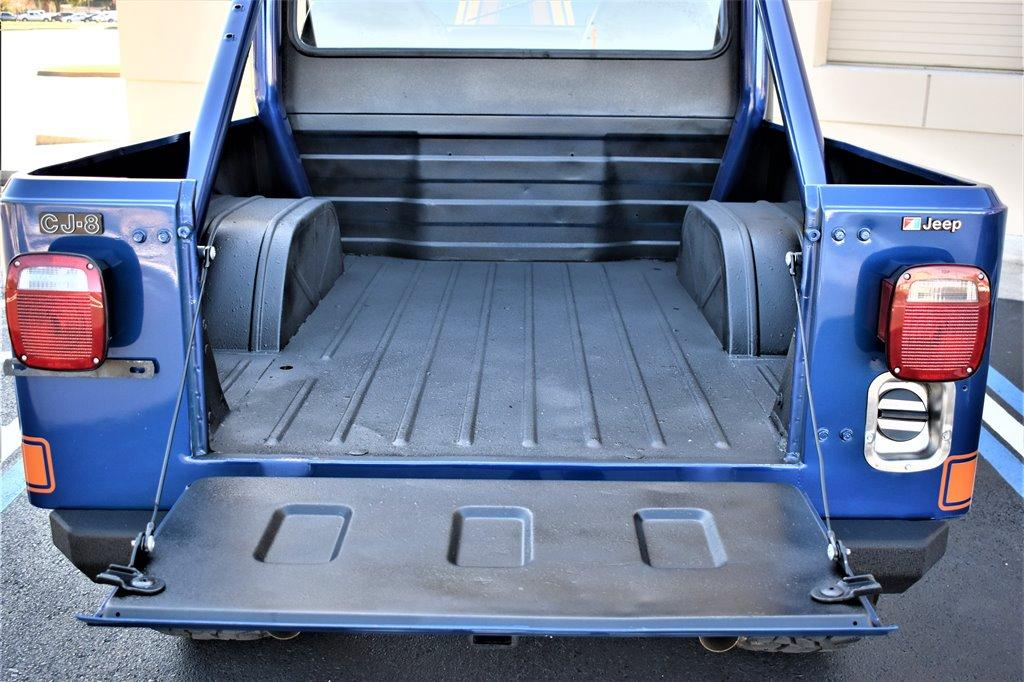 Powering this Jeep pickup is a 355ci engine, so it has plenty of torque to get you through tough terrain. It works with a 4-speed manual transmission for ideal control on the trail.
Fresh upholstery, carpeting, and rubber floor mats complement the factory gauges and controls. Add to that an aftermarket stereo so you can enjoy your tunes while letting the breeze flow through the Scrambler.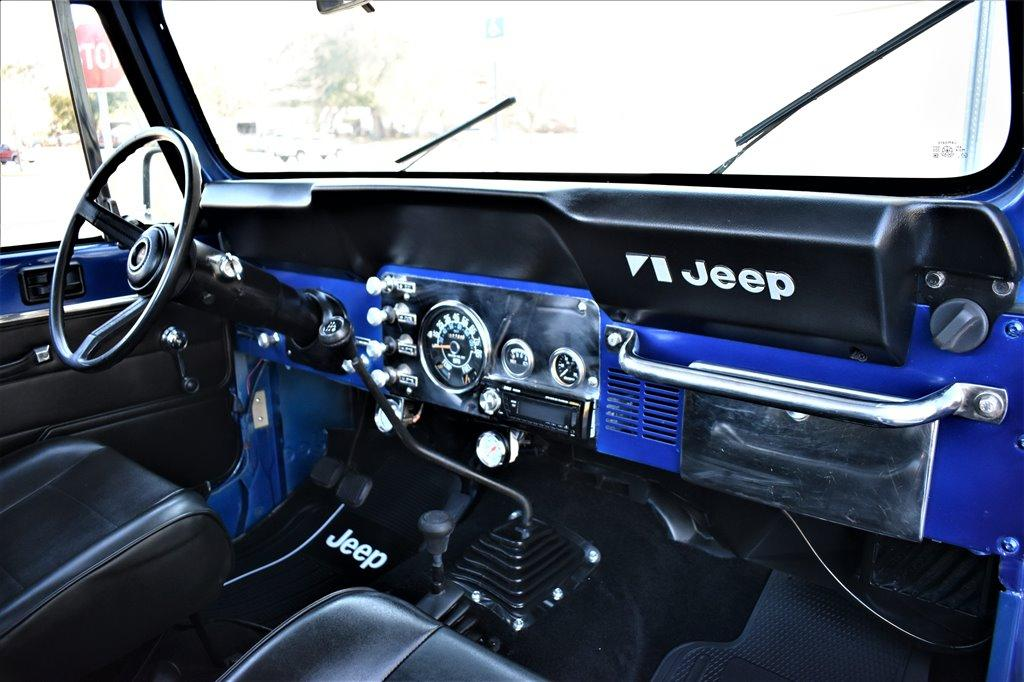 Jeep didn't make too many Scramblers during its run from 1981 to 1986, so finding one in such great condition is a real treat. These are beloved by many as a solid trail runner you can throw recovery supplies or camping gear into the payload. If you want to bid on this one, you'll need to login or create an account with the site.
There are always interesting vehicles on Awesome Joe Auctions, so be sure to peruse the listings.