This sleek pony car is the pinnacle of style.
---
The '69 Ford Mustang Fastback is one of the most iconic American Pony Cars to ever hit the Classic Automotive scene and still represents the values it was built for to this day. Back then, cars of this caliber were all about having fun and pushing yourself to the limits of how much you could handle behind the wheel. That's right, these cars were built for speed above all else which is exactly why this particular one hosts a massive boss 429 cubic inch V8 engine under the hood. Of course, that's not the only great thing about this Mustang.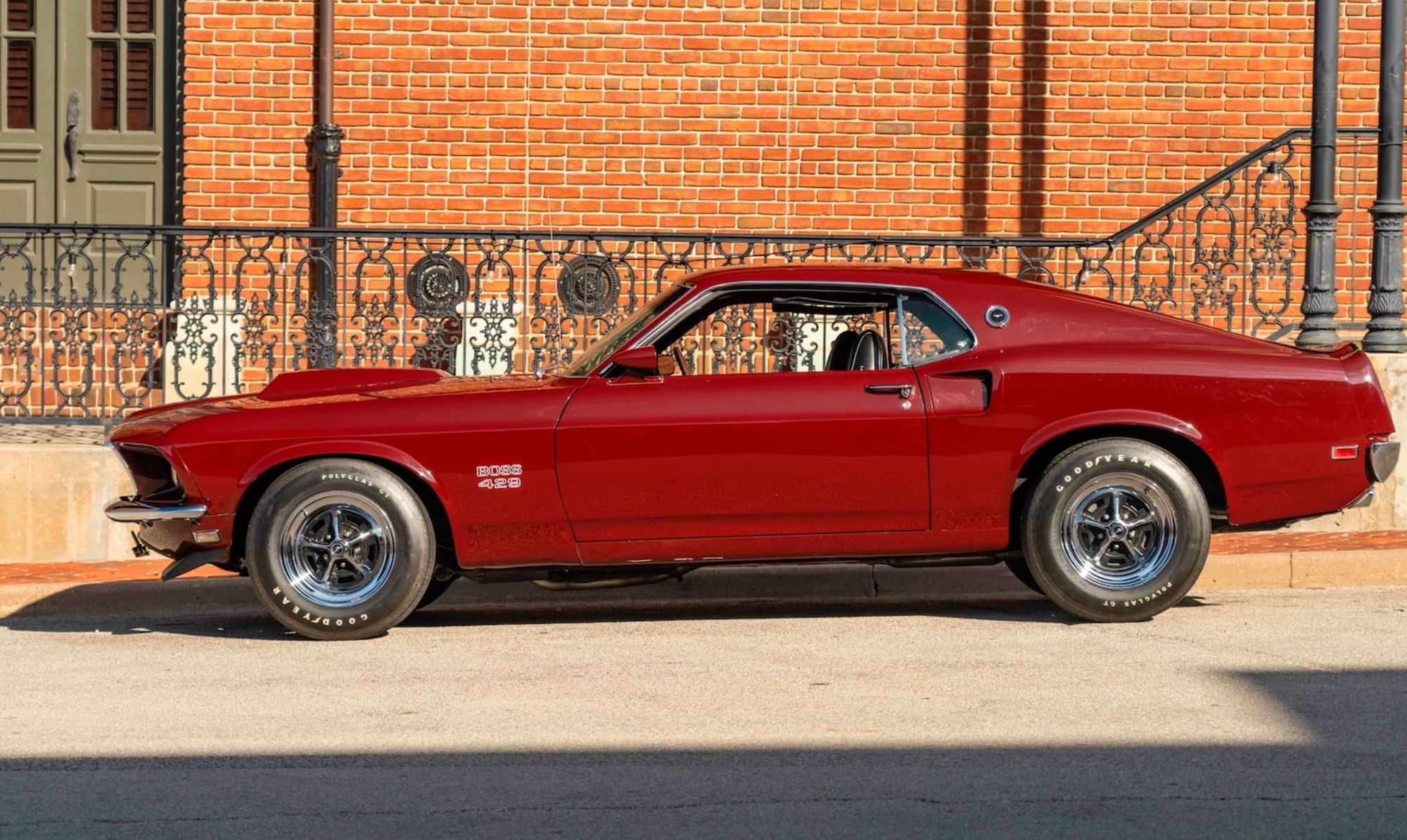 If you look at the exterior you notice a smooth Royal Maroon exterior paint job which does a great job of catching eyes no matter where the car goes. Indeed, this red wine-reminiscent color allows the car an extra bit of Grace when driving around on the scenic route. On top of that, the black interior is more than comfortable enough for any driver who wants to feel nice and stable while they push their car to its absolute edge. That's something you should feel more than comfortable doing with the power front disc brakes and power steering making handling easy peasy but you might be a little bit more interested in the powertrain.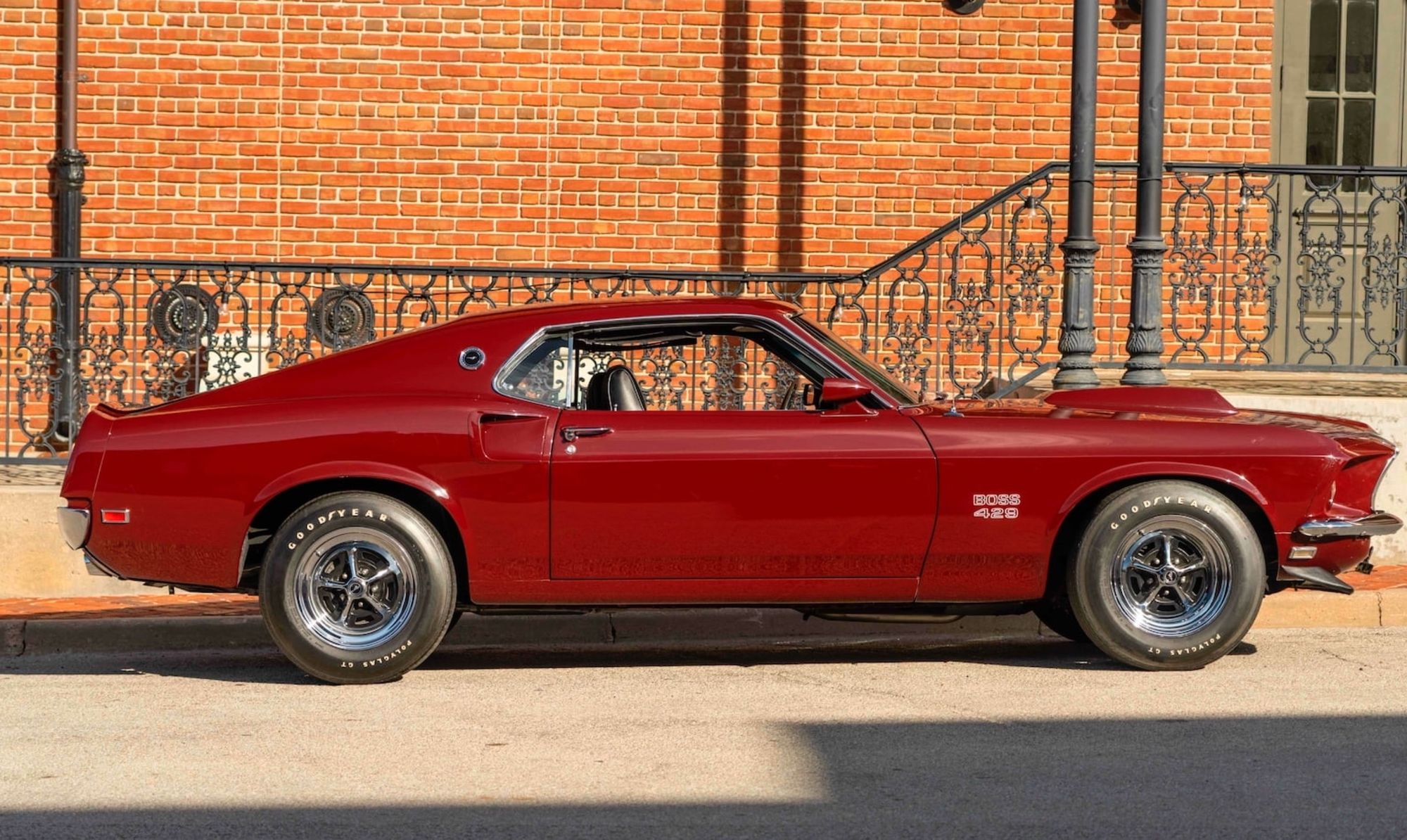 That's right, under the hood is a Boss 429 in V8 engine which, from the factory, was rated at around $375 horsepower. Needless to say, this was a lot for that time and the fact it was all sent through 4-speed manual transmission made it wildly fast on drag racing tracks and road racing courses. That is, after all, what the Ford Mustang was always meant to be good at tackling tight corners and using its Superior power figures to do what regular muscle cars couldn't at the time. Nowadays, vehicles like this one are legends of their time which is exactly why you should consider getting behind the wheel of this 1969 model.