Despite its scaled back appearance, the 1970 model year marks one of the most collectible years for the Ford Mustang.
---
In a fight for the title of the best selling car throughout the muscle car era, the Ford Mustangs styling peaked in 1969. At the same time, sales dropped below 300,000 units for the first time in four years which signaled trouble was ahead for the pony car. With the thought that maybe the styling was just too much, Ford scaled back on the aggressive look for the Mustang but the trend was unwavered and sales continued to drop. This paired with an overabundance of options made this model year a highly collectible one.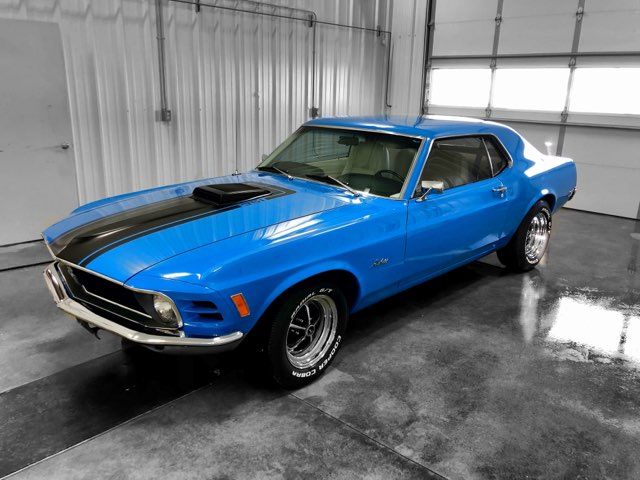 One of the most sought after colors had to be Grabber Blue and while interior options were limited to just black or white, the latter was definitely the most unique. Seven engine options ranging from wimpy 6-cylinders to massive big-blocks and a handful of transmission options including 3 and 4-speed manuals and a 3-speed automatic further added to the years exclusivity. There were also several special editions that year that were highly coveted at the time and even more so now.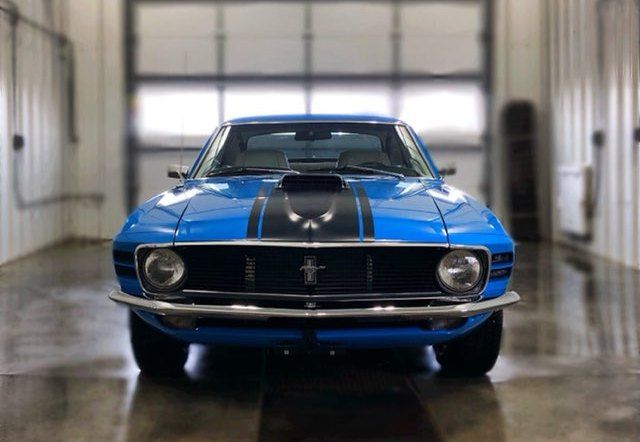 Mustang enthusiasts and car collectors today will more than likely agree that the Boss 302 and 429 models are among the most sought after Mustangs from 1970 but there are many highly collectible coupes out there with far less production numbers. Take this 1970 Mustang Coupe being sold by Classic Car Auction Group. It is finished in its original shade of Grabber Blue over a white interior.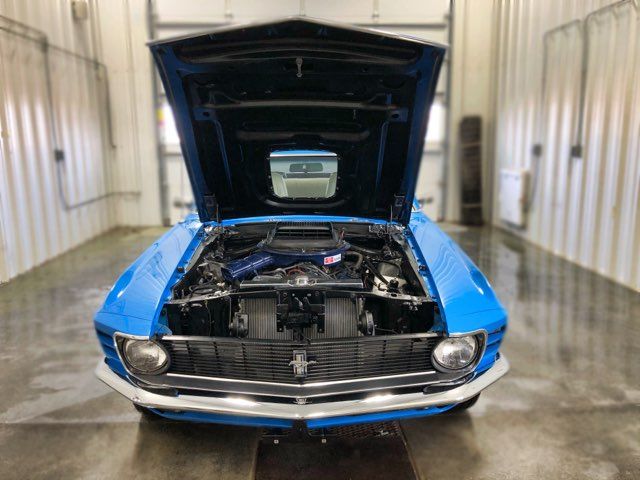 Under the hood, complete with a functional shaker scoop, is a numbers matching 351 Cleveland engine mounted to its original 4-speed manual transmission and rear end. According to the car's Marti Report Ford only built 66 others like it making this a perfect collector's car. However, since the Mustang has always been intended to be a true driver's car, this Mustang features many upgrades ranging from engine modifications to suspension upgrades to a custom sound system that will make you want to drive this car everyday. For more information check it out here.