This incredible Ferrari is unlike anything else on the road.
---
The name Stradale means a lot of things to Automotive enthusiasts, especially those obsessed with Italian brands that we all know and love. If you know the name then you know that it's almost exclusively associated with Ferrari who boasts a line up of some of the world's fastest super and sports cars. Roughly translated to "Road", it's clear the Sttradale name is an indication that the cars are all about driving. Of course if you needed proof of that then you'd only need to look at the exterior styling of one to really see that even something that wouldn't typically affect the driving flavor of the car was also designed to enrich the driving experience for anyone behind the wheel.
This particular 2022 Ferrari SF90 stradale is a great example of that as you'll soon see with the powertrain, something that all supercars should look up to. Utilizing 4.0-liters of displacement this incredible V8 engine was one of the best-performing and sounding power plants to ever exit the factory floor. As is the case with most performance cars of these days, that engine is not made to produce power strictly on its own. Rather it also uses a twin turbo charging system to make upwards of 986 horsepower which is absolutely mind-blowing no matter who you are. All of this performance is kind of expected from the brand but there is one part of it that might shock you.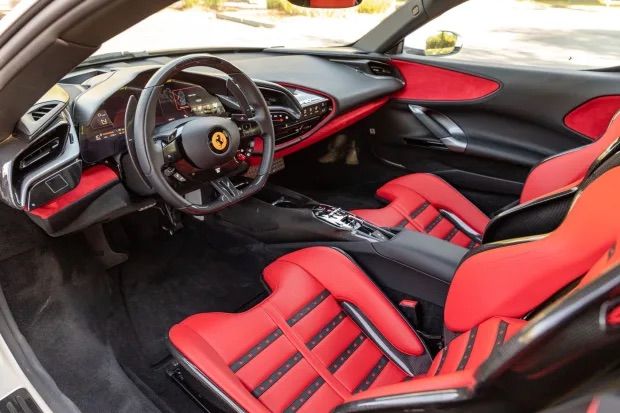 Forced induction is not the only thing helping that powerful V8 engine rocket the car to such incredible performance figures. Rather it also uses three electric motors powered by a 7.9 kWh lithium-ion battery to assist in high speed driving as well as gas mileage. On top of that you also get a regenerative carbon-ceramic braking system which are attached to 20 inch carbon fiber  wheels, Daytona style seats accompanied by racing lifters, and a suspension lift system which lets you fit over speed bumps and things that might protrude from the road, such as driveways. Overall the best part has to be the vehicle only has 1700 miles on the odometer which means that you'll be able to take this car to the limits of what it's capable of and drive it how a true Ferrari was always built to perform.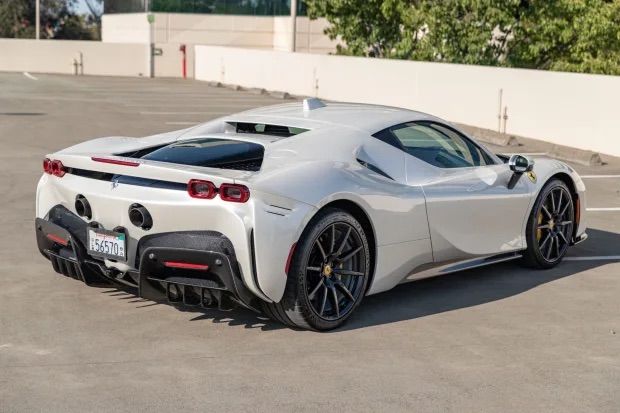 To learn more about this vehicle or to get more information on buying your next supercar, contact Andrew at OTM Vehicle Consulting at 707-391-7325. Or visit https://www.otmvehicles.com