This combination might just be the greatest muscle car of its time.
---
If you know anything about Mopar then you'll understand that the Challenger is and has always been one of the Dodge brand's biggest sellers. In the late 1960s and early 1970s the name Challenger was all anybody could really talk about in the automotive muscle car industry. You could get pretty much whatever engine you wanted, though most went with the 383 cubic inch V8 or the 440 cubic inch Magnum V8. This particular vehicle is a great example of an engine that stops both of those power trains in their tracks as it features some of the most desirable engineering techniques available in that time. On top of that it looks pretty good too with a color that we all know and love, plum crazy purple.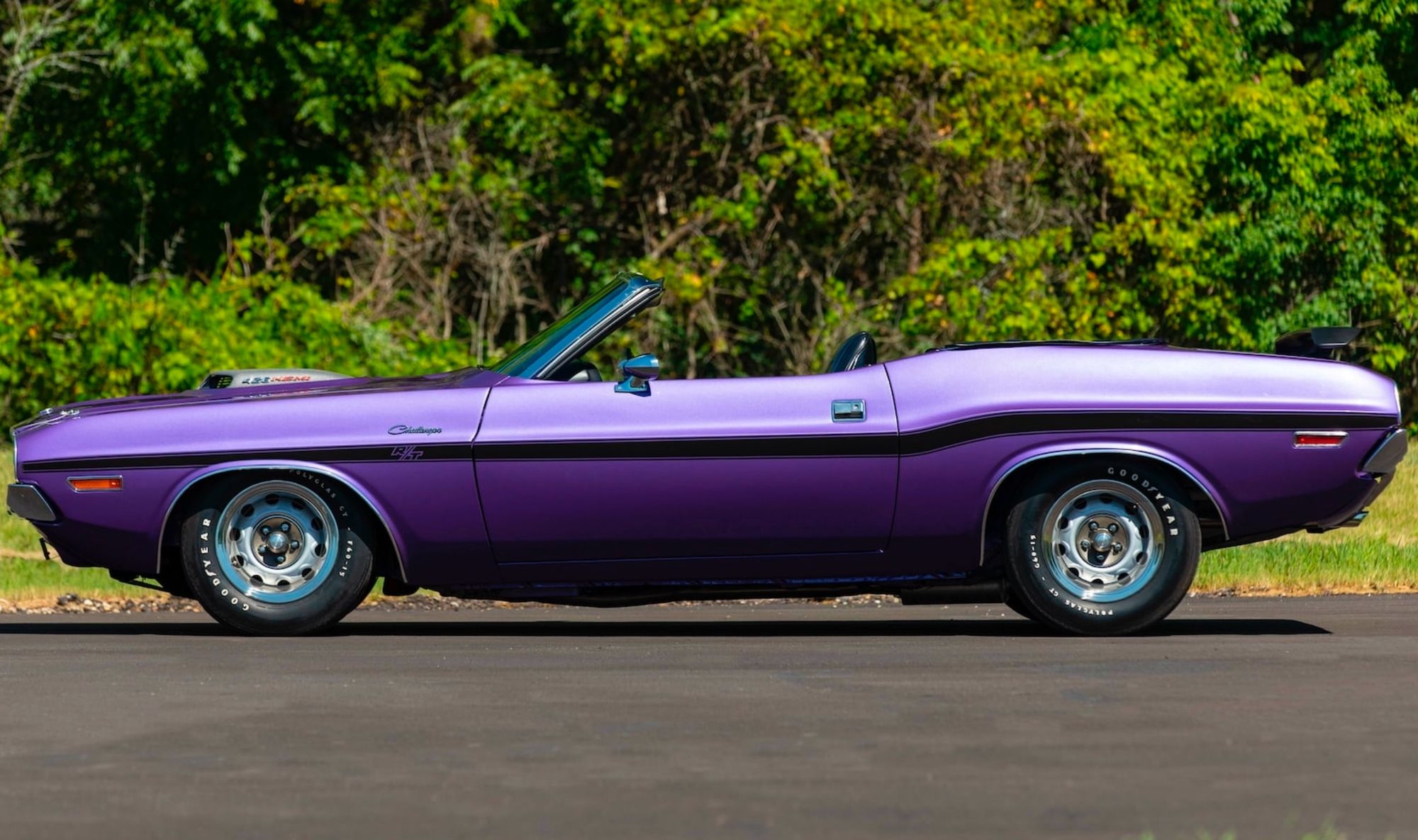 As you might have already been expecting oh, this isn't an ordinary engine that you would find in most automobiles made in that time, even performance-based ones. Rather it may be more comfortable in the engine bay of a racing car than something you would use for normal road driving. Nonetheless, this incredible 426 cubic inch Hemi V8 features a NASCAR block with 1/2 main head bolts and an intimidating shaker hood that catches the eye of enthusiasts everywhere. On top of this, you can also expect pretty good handling from the old muscle car with a heavy duty front sway bar which keeps the car straight and stabilizes during turns. Truly, this is a worthwhile combination of high horsepower, great torque figures, and handling unlike any other car built in its time.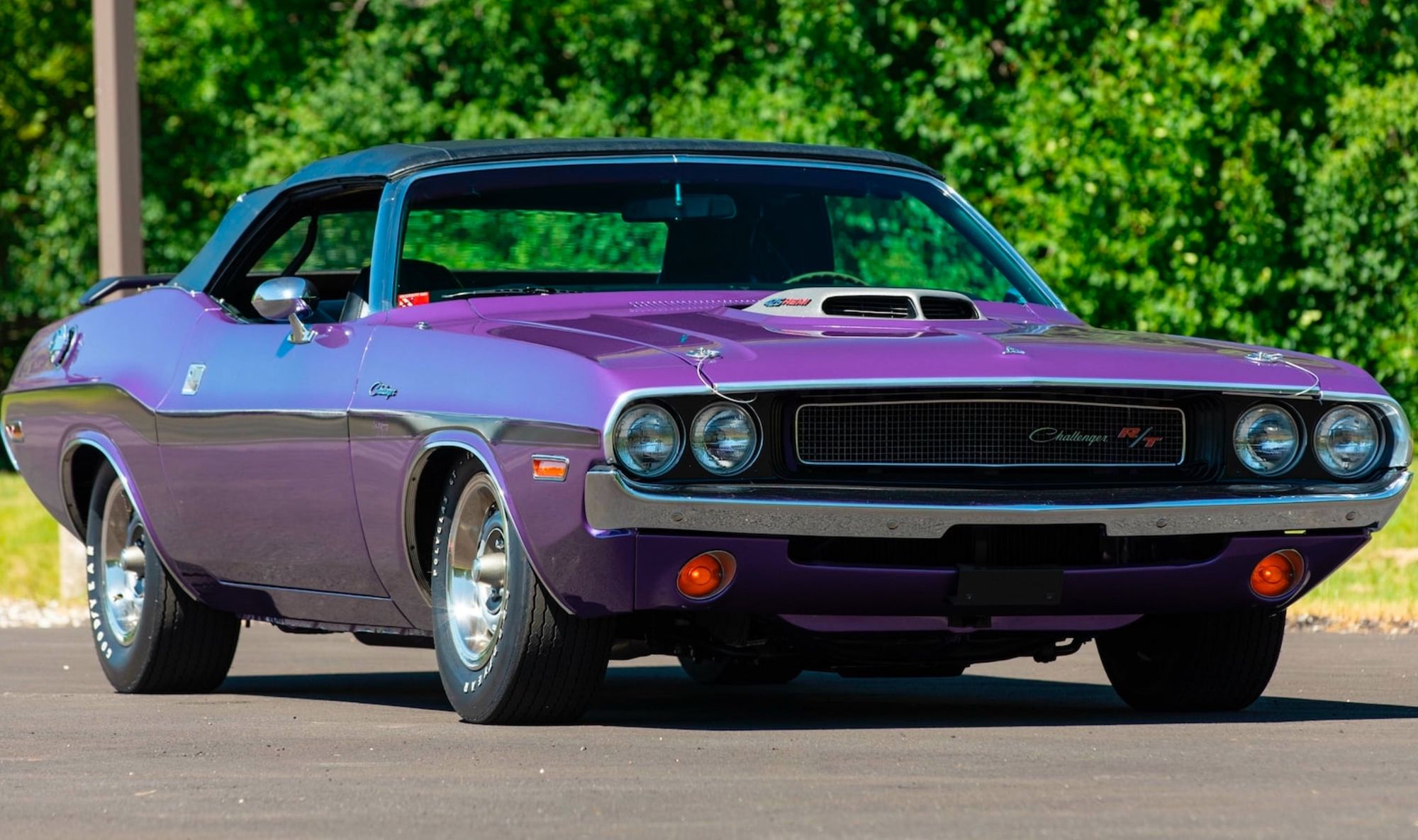 Of course that engine also sounds pretty good with a flowmaster exhaust sending a violent roar through its cross pipe and duels. This all happens before exiting some R/T exhaust tips which help to wrap both the car's sound and exterior styling up nicely. Overall this performance-based American icon is a feat to be awed at especially when you consider the convertible top which is one of very few convertibles that actually looks good even with the top up. That means that whether you're driving around in the pouring rain or enjoying the hot summer sun and wind on your face, your car will always look at its finest. That's exactly why this vehicle is on the market looking for an owner with the same style and swagger you can only find with such a flamboyant classic muscle car. Could you be the next to sit behind the wheel of this 1970 Dodge Challenger?