This Demon was only test-driven at the factory, with only 6 miles on the clock!
---
2018 was a historical year for Dodge, the introduction of the Demon cemented the Mopar name into the minds of younger car enthusiasts. This particular Demon makes its presence known by sporting one of the most flamboyant colors that the car was offered in. Taking things up a notch, the Demon yawns at the 707 horsepower of the Hellcat while it makes an insane 840-horsepower when equipped with the one-dollar optional Demon crate. Another thing that makes the Demon so popular is the fact that Dodge was able to push the car to a 9.65-second quarter-mile.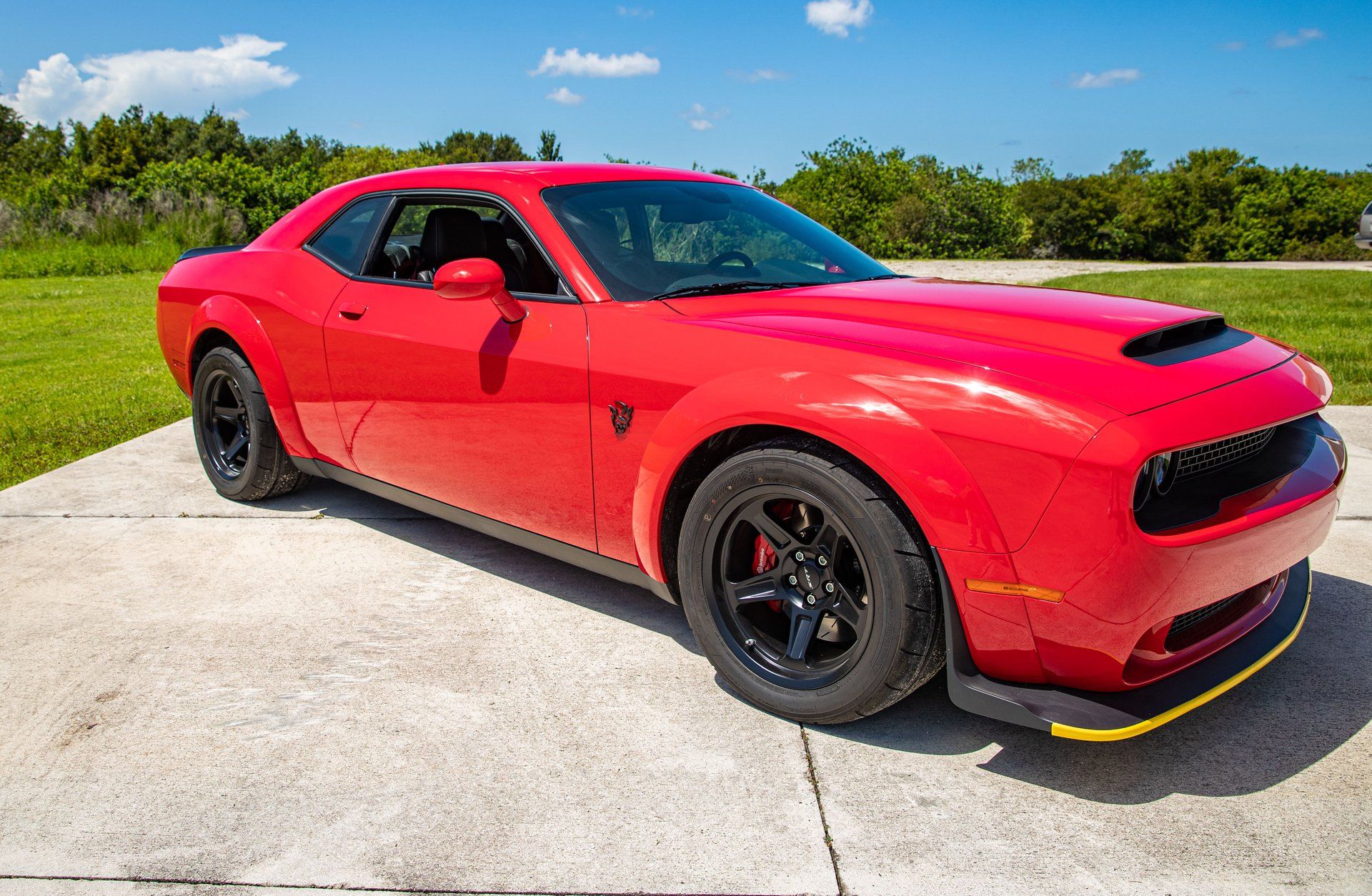 That incredible time is pushed along by the 6.2-liter Hemi V8 equipped with a twin-screw supercharger which shoots up to 60 mph in close to two seconds. This race-ready Demon is equipped with a Mopar race kit, Safety Kit, a roll bar, and an 8-speed automatic transmission. All of this combines to create the fastest production car ever made by the Chrysler production team. Understandably, the car has gained a lot of traction as the world's best drag car and the internet has been flooded with pictures and videos of crazy burnouts and insane quarter-mile pulls.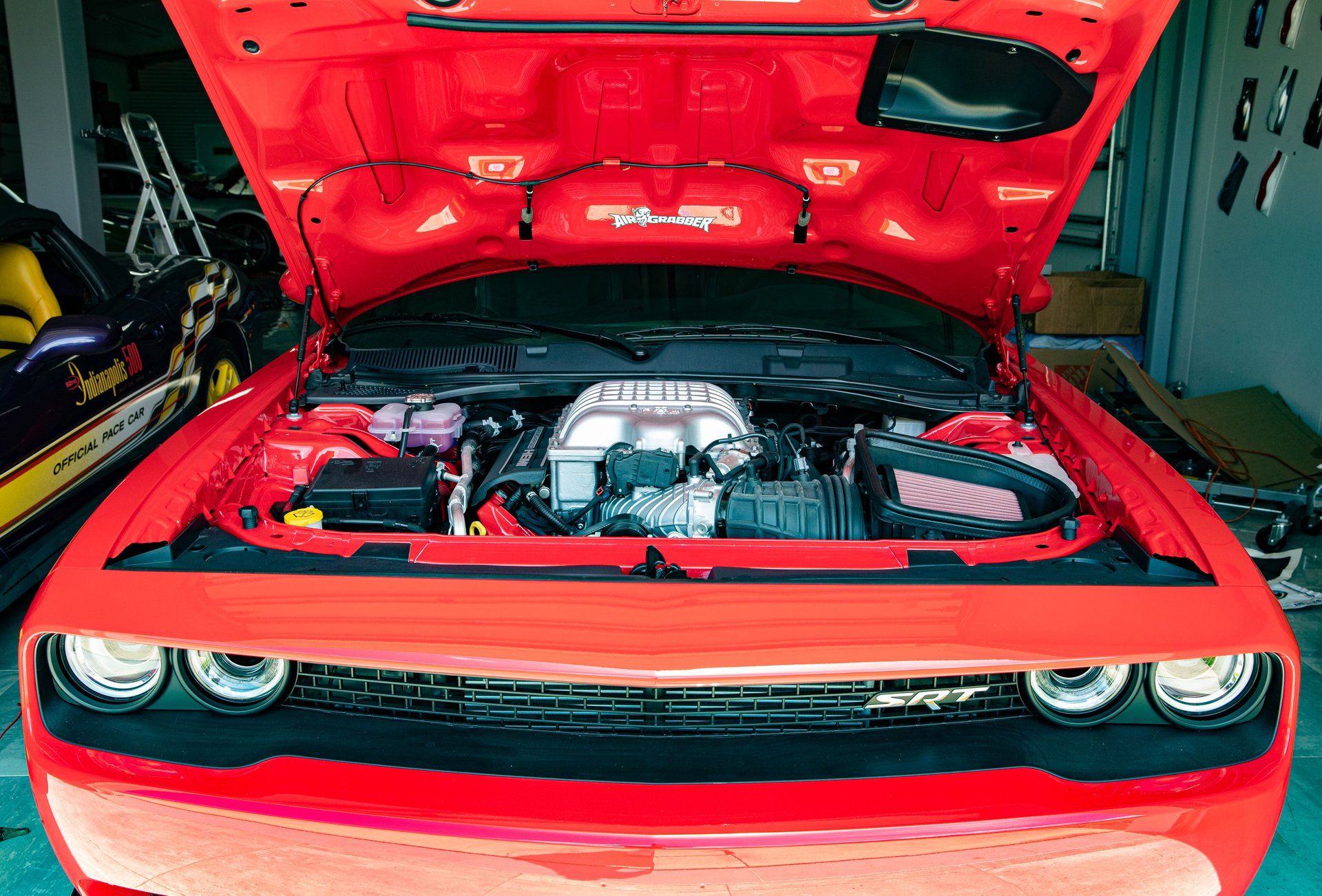 Dodge seems to have cracked the code for insane performance and marketing strategy, the formula is an age-old equation. You see, back in the day when the first "muscle cars" started popping up the manufacturers would use two determining factors to create a truly special car. Your vehicle either had to be light and agile or big and beefy, Dodge has a preference here. They decided to take the latter and build an entire brand off of it. So we have cars like the Demon with incredible horsepower and surprising comfortability due to its size. The Demon, and Challenger/Charger in general, is the perfect modern American muscle car. See it here.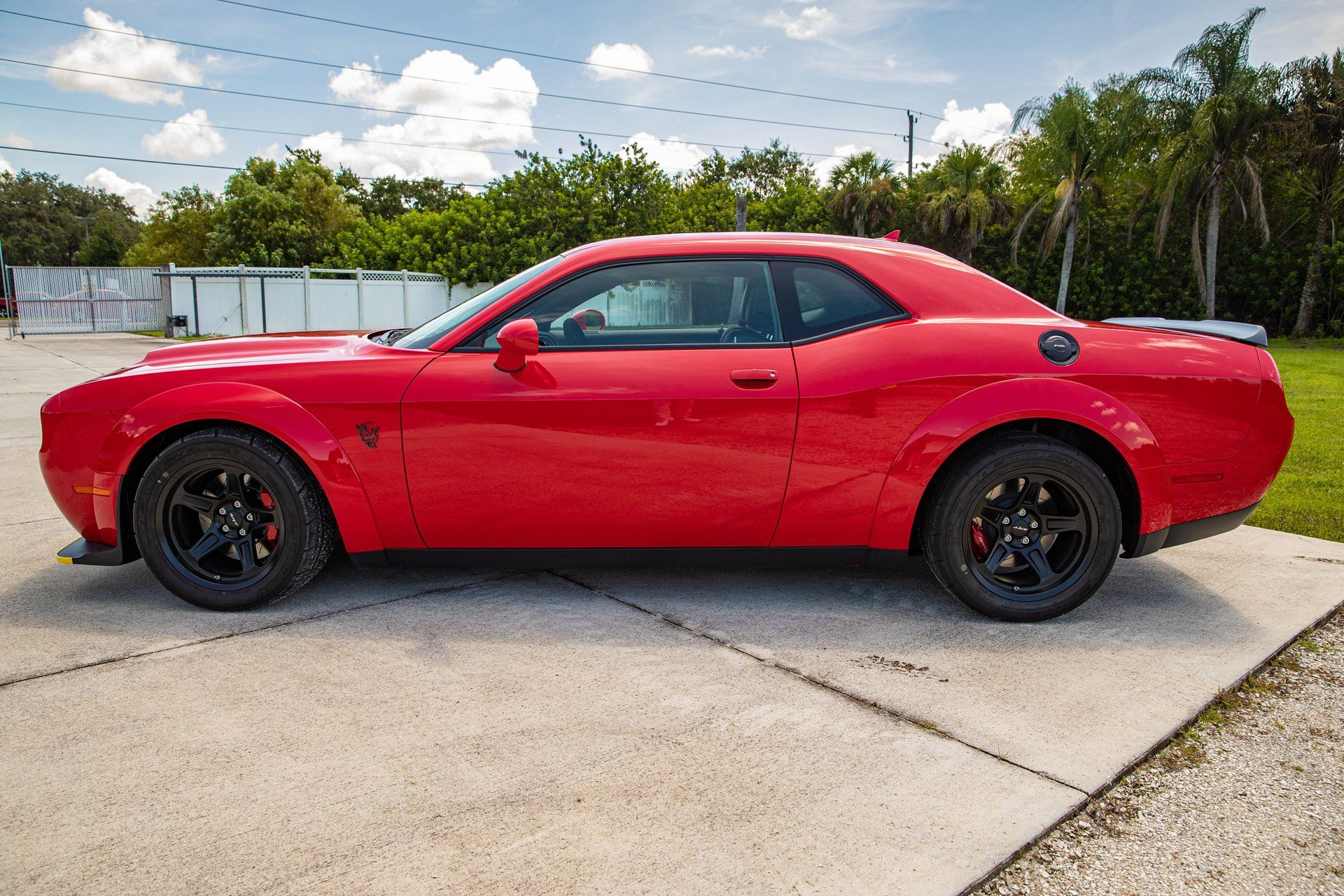 There is still plenty of time to Consign and Register to bid. Go to premierauctiongroup.com for more information.