Experience an American supercar.
---
When you buy a new Ford GT you're getting more than just a car. Along with incredible performance, a sleek body, and a ridiculous reputation for high speeds, you also receive the passion and history that comes with the cars racing past. What began as a way for Ford to beat Ferrari one on one, became one of the most prolific American supercars in auto racing history. The new GT resembles its ancestors of endurance racing in many ways, aerodynamic styling, mid-engine design, low ride height, and a myriad of other Easter eggs that allude to the Le Mans dominating GT40. However, for some, the overall design cues that tell about the car's past aren't enough.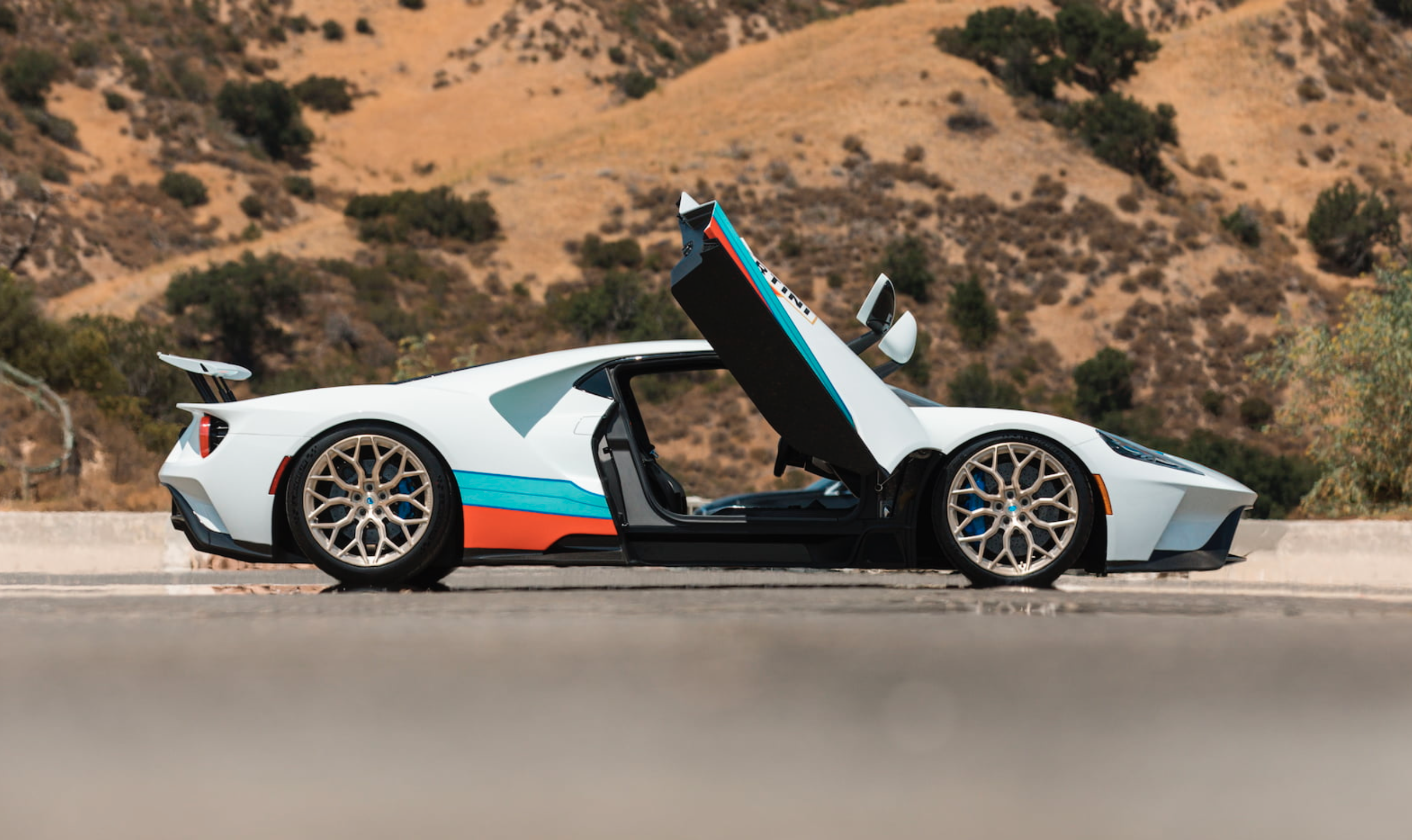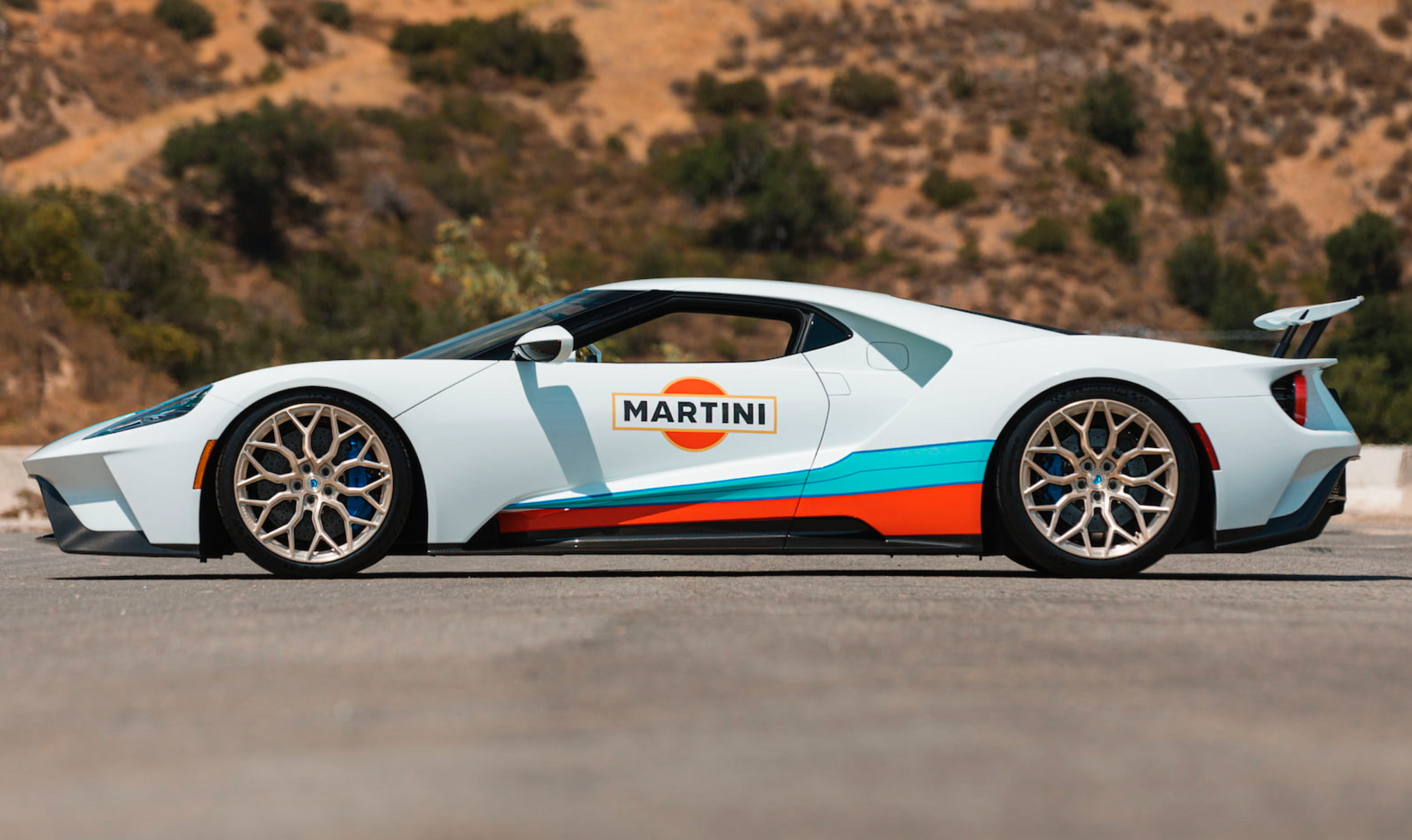 When you bid on this Ford GT from Mecum, you''re basically getting a new Ford GT; this example only has 1,227 miles on it. Both the exterior and interior are perfect. Plus, this Ford GT America supercar is covered in the Martini livery.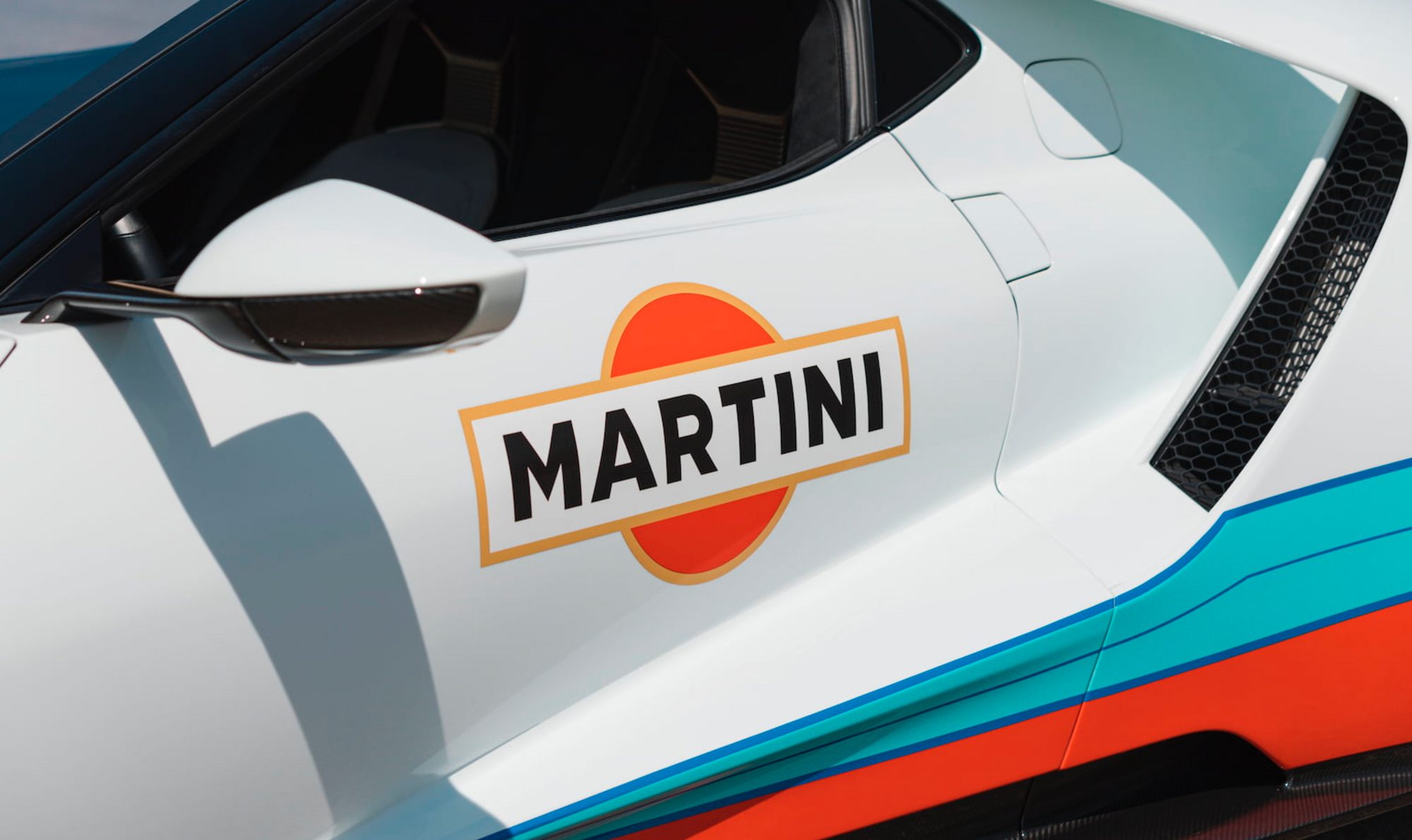 Powering it is the 3.5-liter twin-turbo V6 pushing 647-horsepower and 550 lb.-ft. of torque. Backing the engine is a Getrag 7-speed dual-clutch transmission, a modern marvel in drivetrain performance.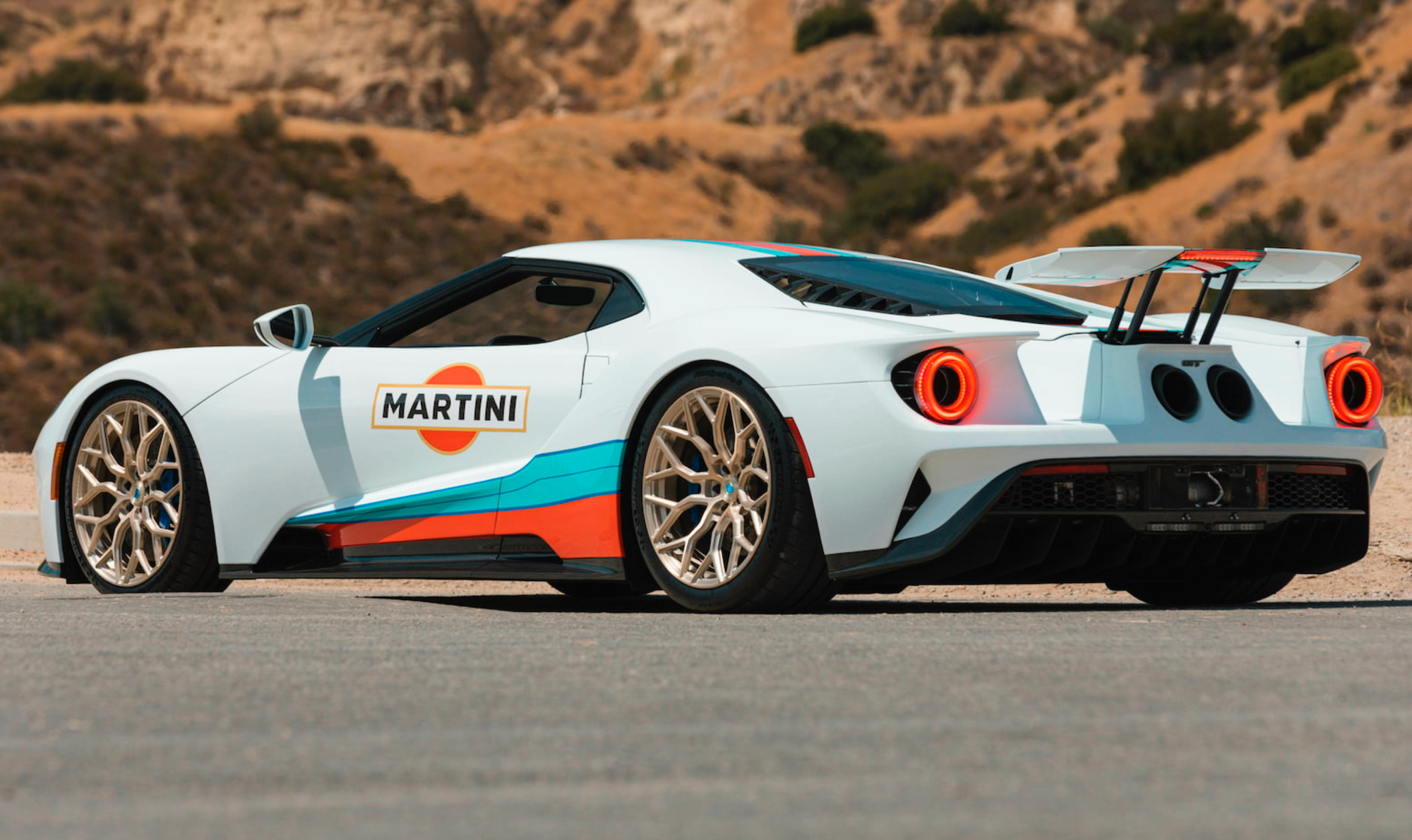 See it at Mecum's Monterey auction!