Feel the modern muscle car prowess.
---
The 2011 Ford Shelby GT500 Super Snake is a fearsome and iconic American muscle car that embodies raw power, relentless performance, and unmistakable style. The particular Super Snake listed on Classic.com exemplifies the pinnacle of automotive engineering, combining the legendary Shelby name with cutting-edge technology and a host of performance upgrades. Let's delve into the details of this exceptional vehicle that represents the epitome of muscle car excellence.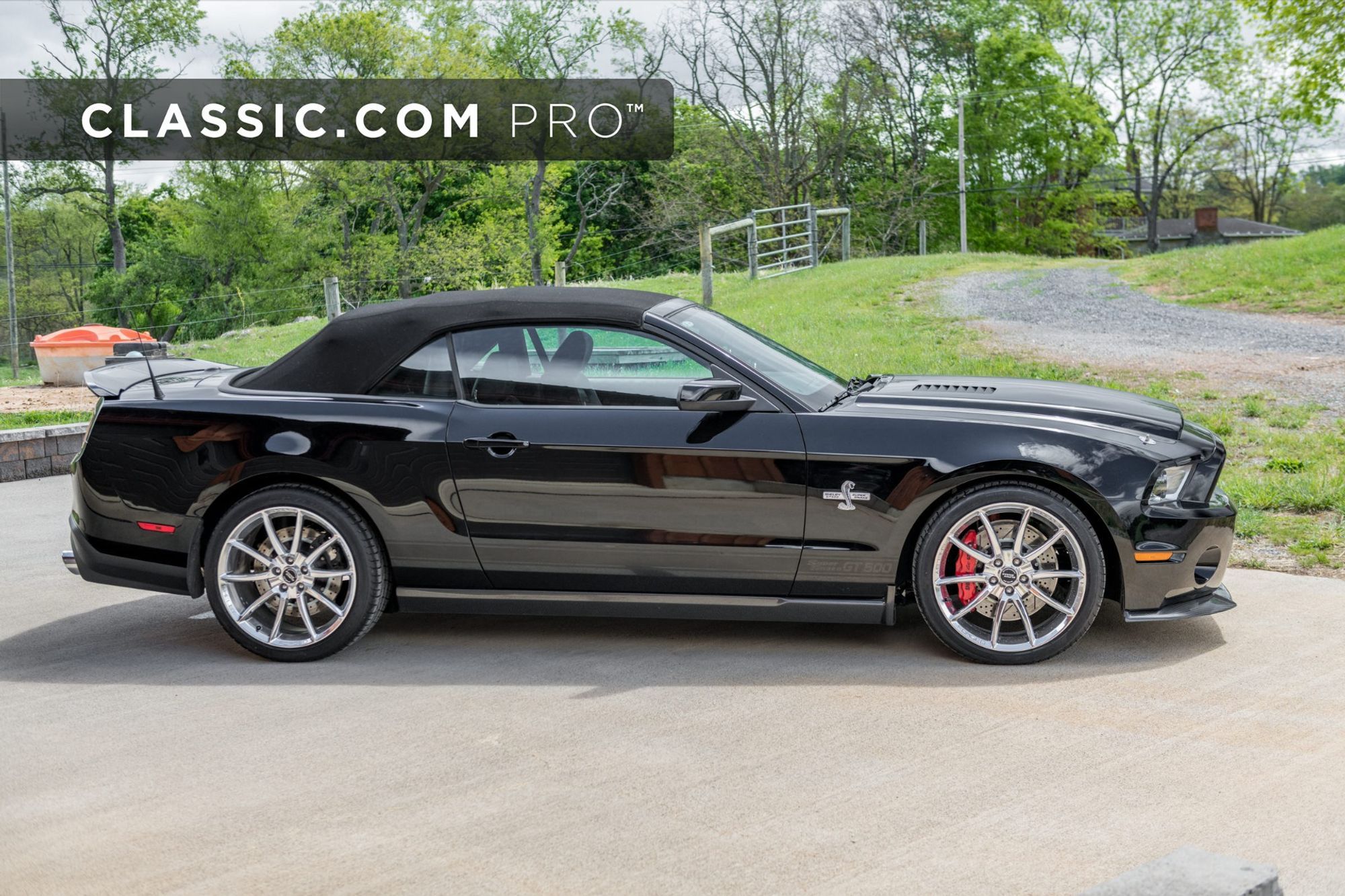 At the heart of the 2011 Ford Shelby GT500 Super Snake lies a supercharged 5.4-liter V8 engine that generates an awe-inspiring 800 horsepower. This monstrous power plant propels the Super Snake from 0 to 60 mph in a blistering time of just 3.5 seconds, providing an adrenaline-pumping driving experience. Thanks to various performance enhancements, including upgraded suspension, brakes, and exhaust, the Super Snake delivers remarkable handling and a symphony of engine notes that will leave enthusiasts breathless.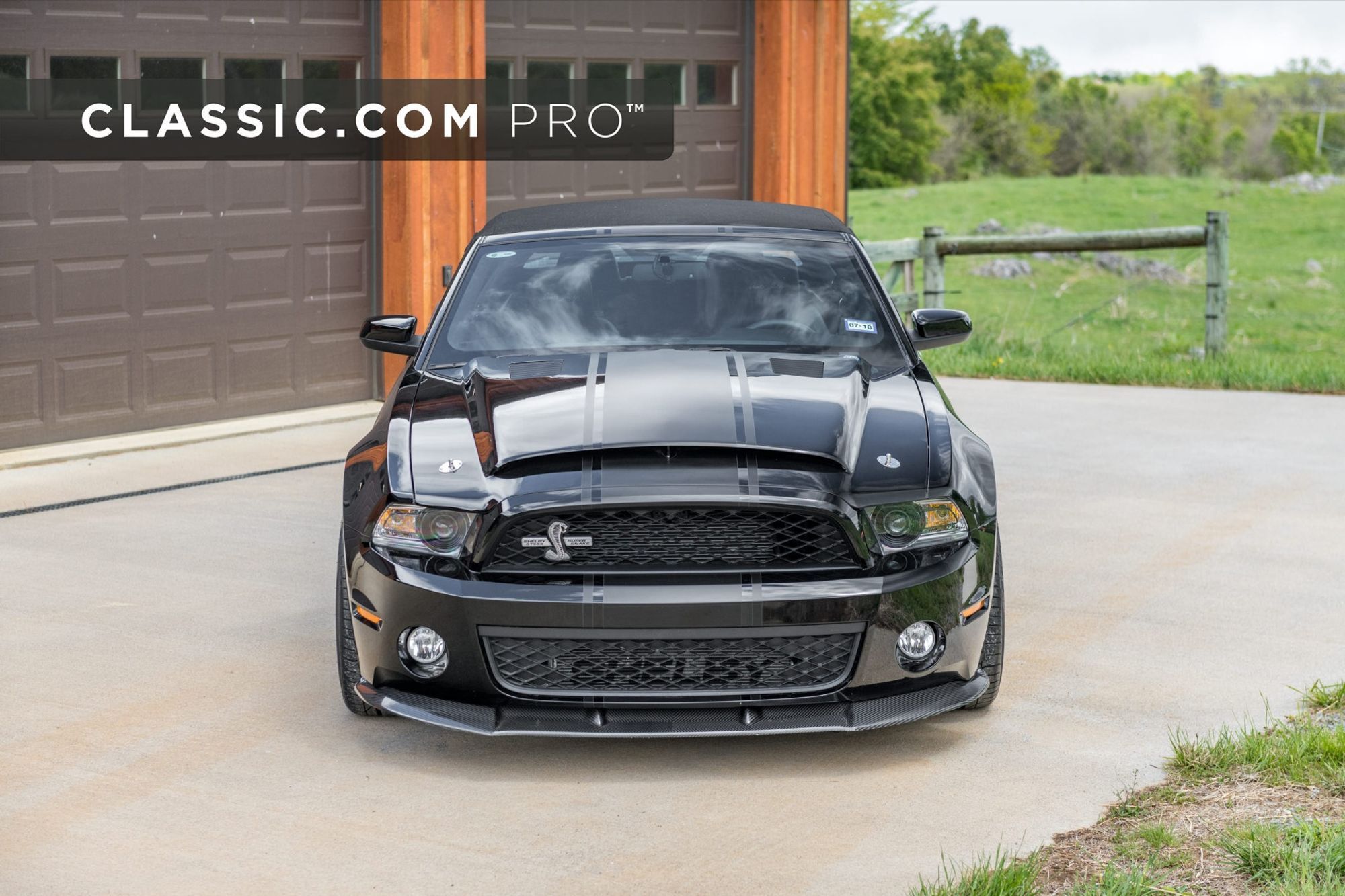 Featuring an enlarged hood scoop, unique bodywork, and striking Super Snake badging, this vehicle exudes an aura of power and performance. The aerodynamic enhancements, including a front splitter and rear spoiler, not only add to the car's visual appeal but also improve stability and overall performance at high speeds.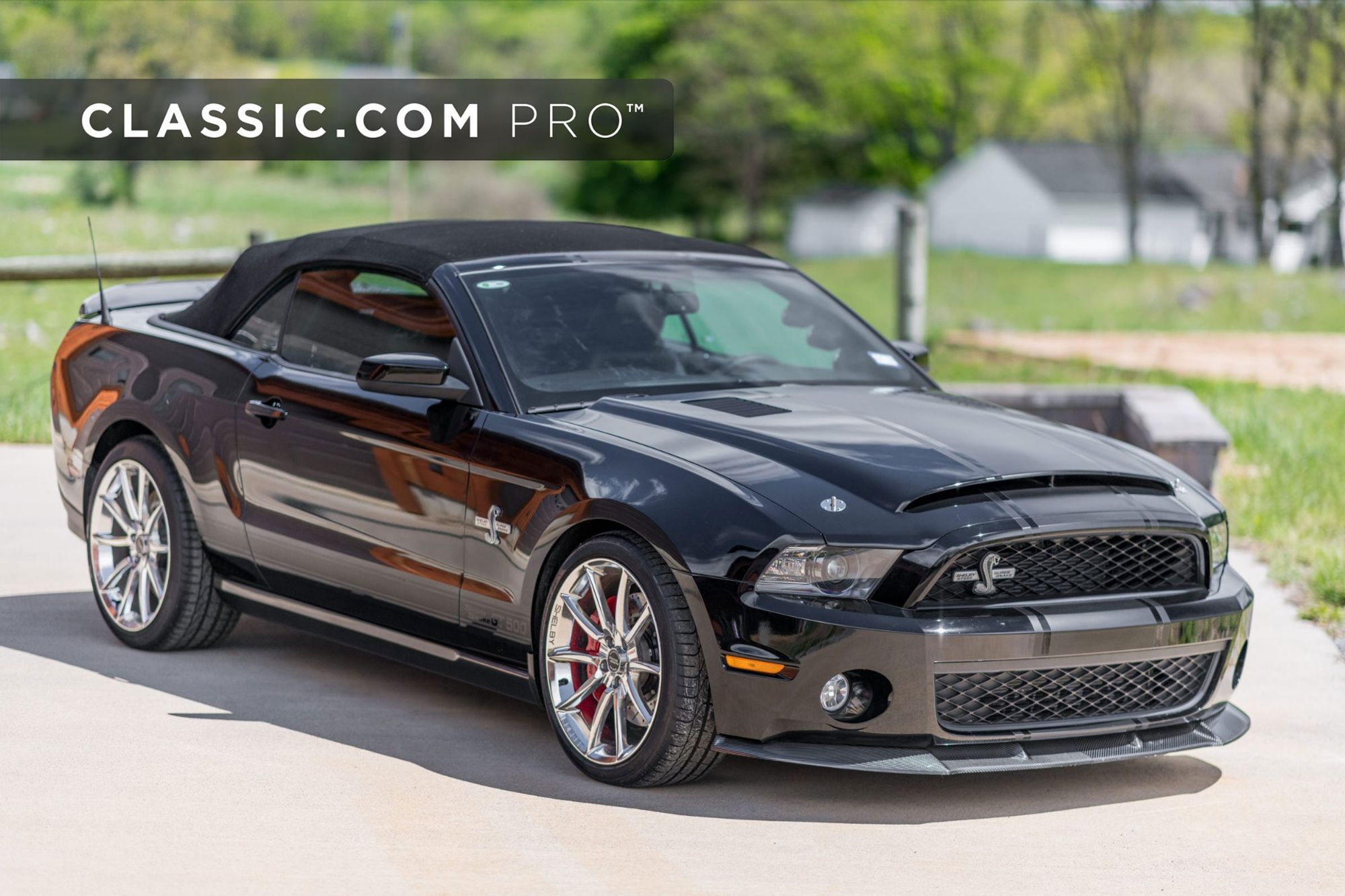 Due to its limited production numbers and exclusive upgrades. Each Super Snake is individually numbered and comes with a unique plaque signifying its authenticity. Owning a Super Snake not only grants access to an elite group of muscle car enthusiasts but also ensures a distinctive and sought-after addition to any automotive collection.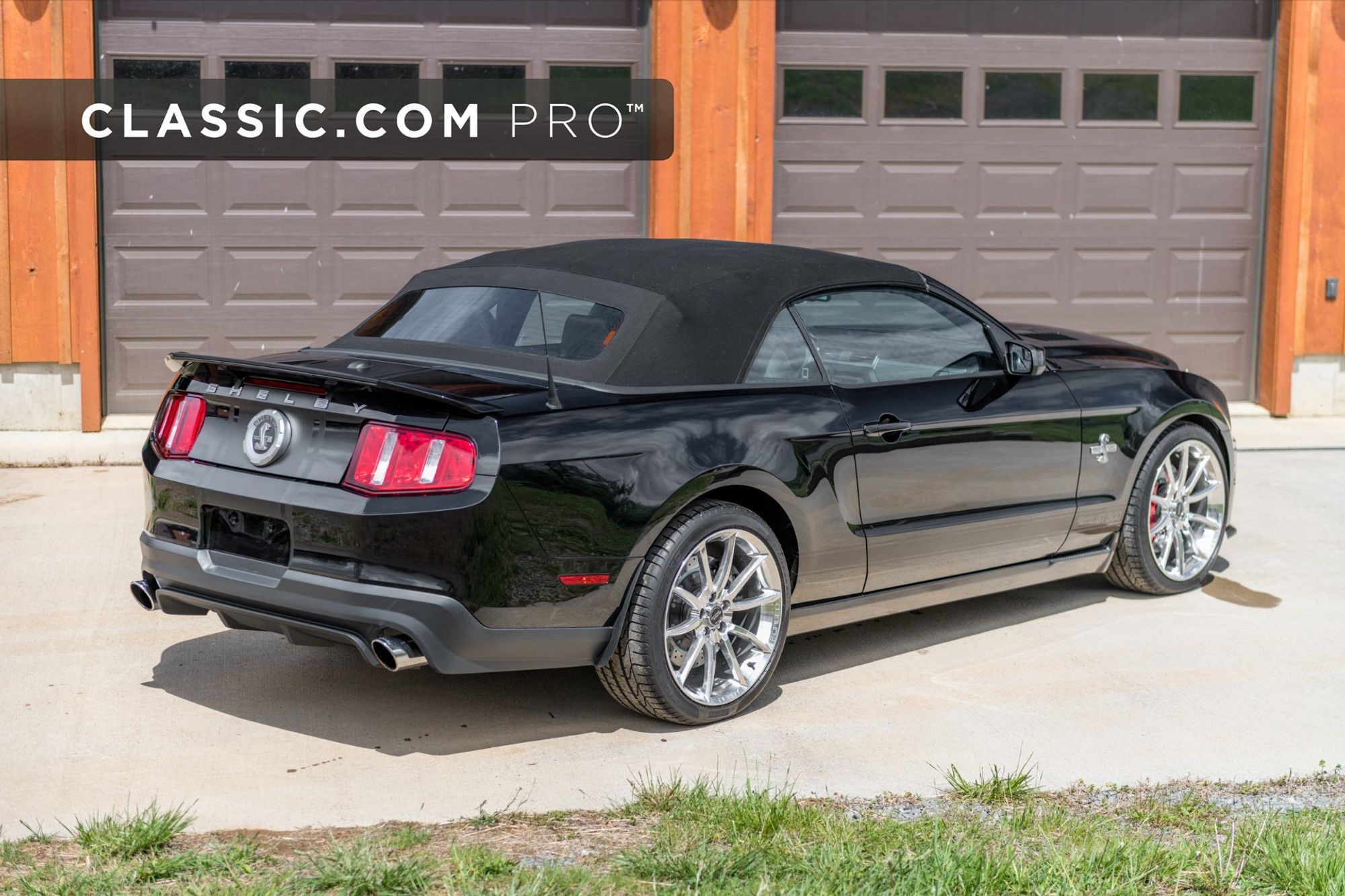 The 2011 Ford Shelby GT500 Super Snake is more than just a car; it represents a legacy of American muscle car excellence and the relentless pursuit of performance. It pays homage to the rich heritage of Carroll Shelby and his team's commitment to pushing the boundaries of automotive engineering. Driving a Super Snake not only provides a thrilling experience but also carries the torch of a storied legacy, preserving and honoring the spirit of American muscle cars.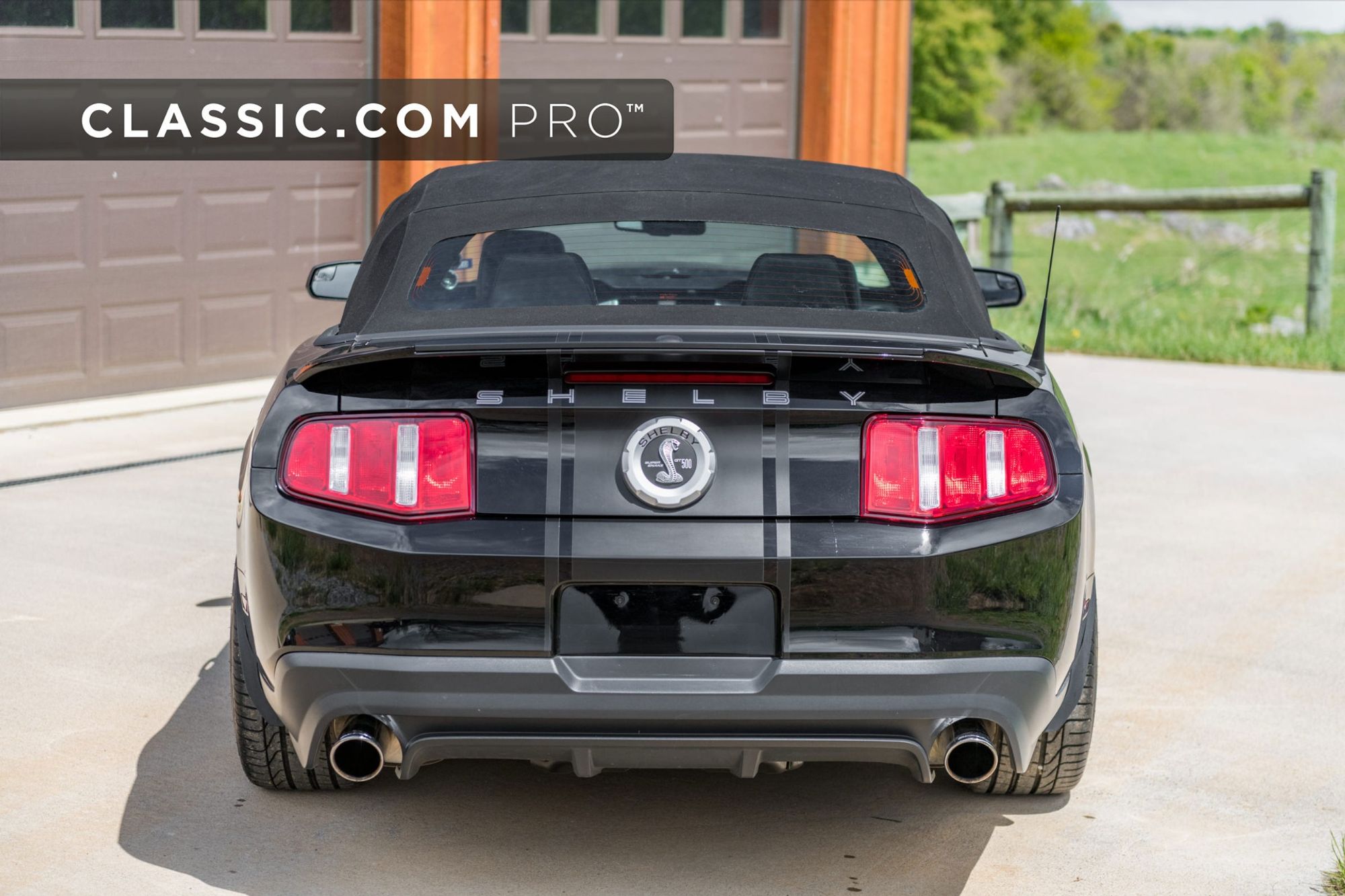 The 2011 Ford Shelby GT500 Super Snake listed on Classic.com stands as a testament to the power, performance, and unmatched presence of the American muscle car. With its jaw-dropping horsepower, distinctive design, and limited production numbers, this Super Snake offers enthusiasts the chance to own a piece of automotive history. Classic.com provides a gateway to the world of automotive legends, connecting collectors and enthusiasts with extraordinary vehicles like the Super Snake, ensuring that their legacy continues to inspire generations to come.
Get all the details on this Super, including full specs and recent comps on CLASSIC.COM.‌
This Shelby is listed on behalf of the seller by CLASSIC.COM.
CLASSIC.COM Pros are like real estate agents for your classic or exotic car – combining market expertise and the extensive reach of CLASSIC.COM to sell your car effectively through a full-disclosure approach with accurate descriptions and detailed photography. The Pro manages the entire process for the seller, handles the paperwork, and assists with buyer logistics as needed.
Learn more about selling your car with a CLASSIC.COM Pro here.