A test car used by RideTech for their C5 suspension parts and powered by a Lingenfelter mill with go-fast mods.
---
This high-performance 2000 Chevrolet Corvette is a track-proven beast as it was used by RideTech to test its C5 suspension parts. This powerful C5 also has plenty of go-fast goodies along with a Lingenfelter mill. Classic Car Liquidators is excited to offer the opportunity to own this race-ready C5 that will make sure those weekend track days are a blast and a half.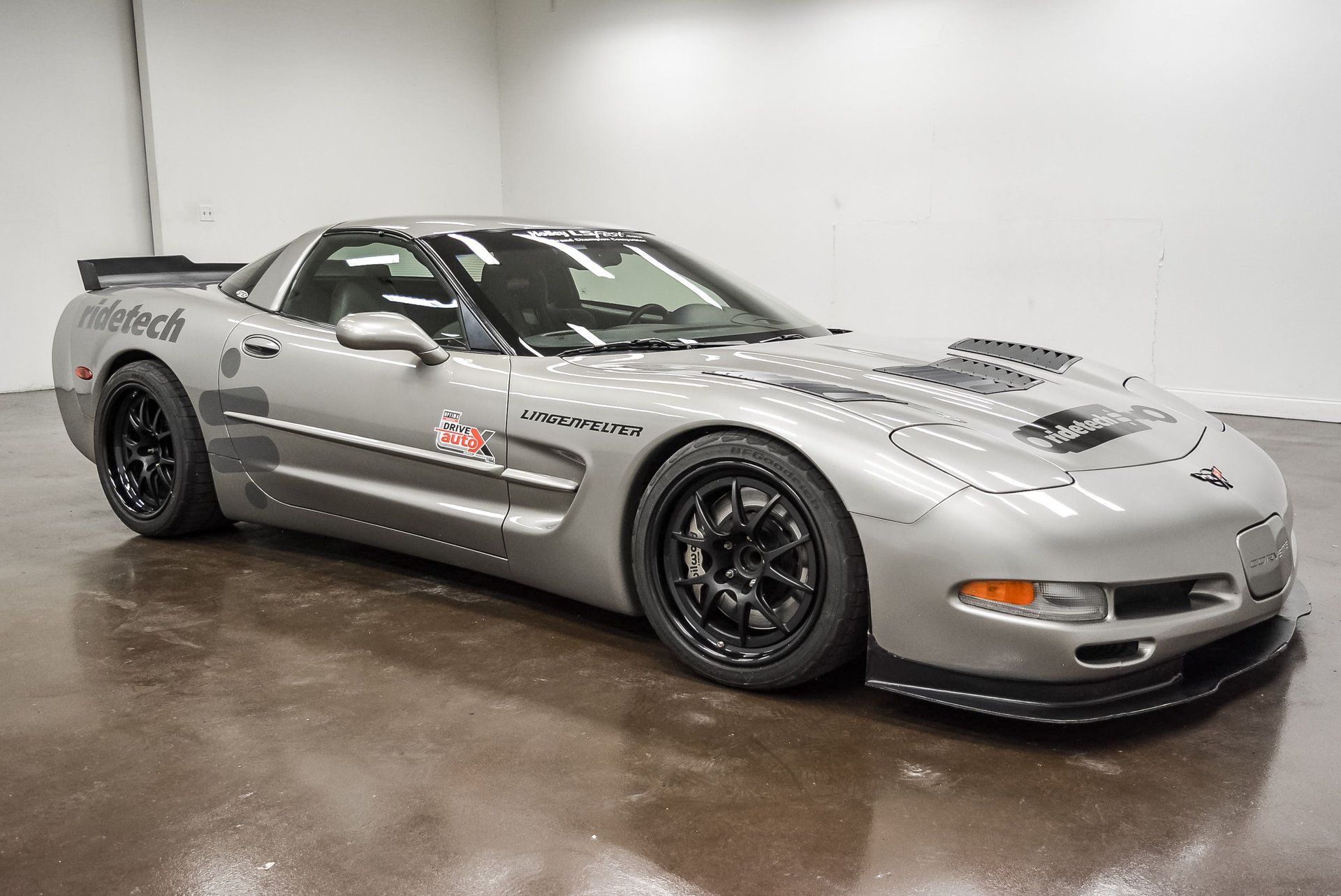 This sinister C5 is clad in silver and features Lingenfelter and RideTech decals that offer a hint of what this Corvette is all about in regards to performance and suspension. Even more, the car is equipped with custom front and rear spoilers, and it has a set of 18-inch Forgeline GA3R 3-piece wheels that further add to its exterior aesthetic.
Now on to the performance aspect of this Corvette. Powering this beast is a Lingenfelter 417-cubic-inch LS3 V8 engine equipped with CNC ported and polished heads with an 11.5:1 compression. Shifting power to the rear wheels is provided by a T-56 six-speed manual transmission. Accompanying that V8 in rumble and performance is a Magnaflow stainless steel exhaust. This C5 'Vette puts out a healthy 605-horsepower. Big Wilwood power disc brakes all around bring all that power to a halt, and power steering makes maneuvering that road course a breeze. Speaking of this being one of RideTech's test cars for suspension parts, this one is equipped with TQ triple-adjust able coil overs, Delrin control arm bushings throughout, and front and rear sway bars.
Open the doors to a beautiful interior that still has all the Even more, Kirkey racing seats have been bolted in to replace the stock C5 seats and come complete with RideTech 4-point harnesses. This performance Corvette still retains air conditioning to keep the cabin nice and comfortable.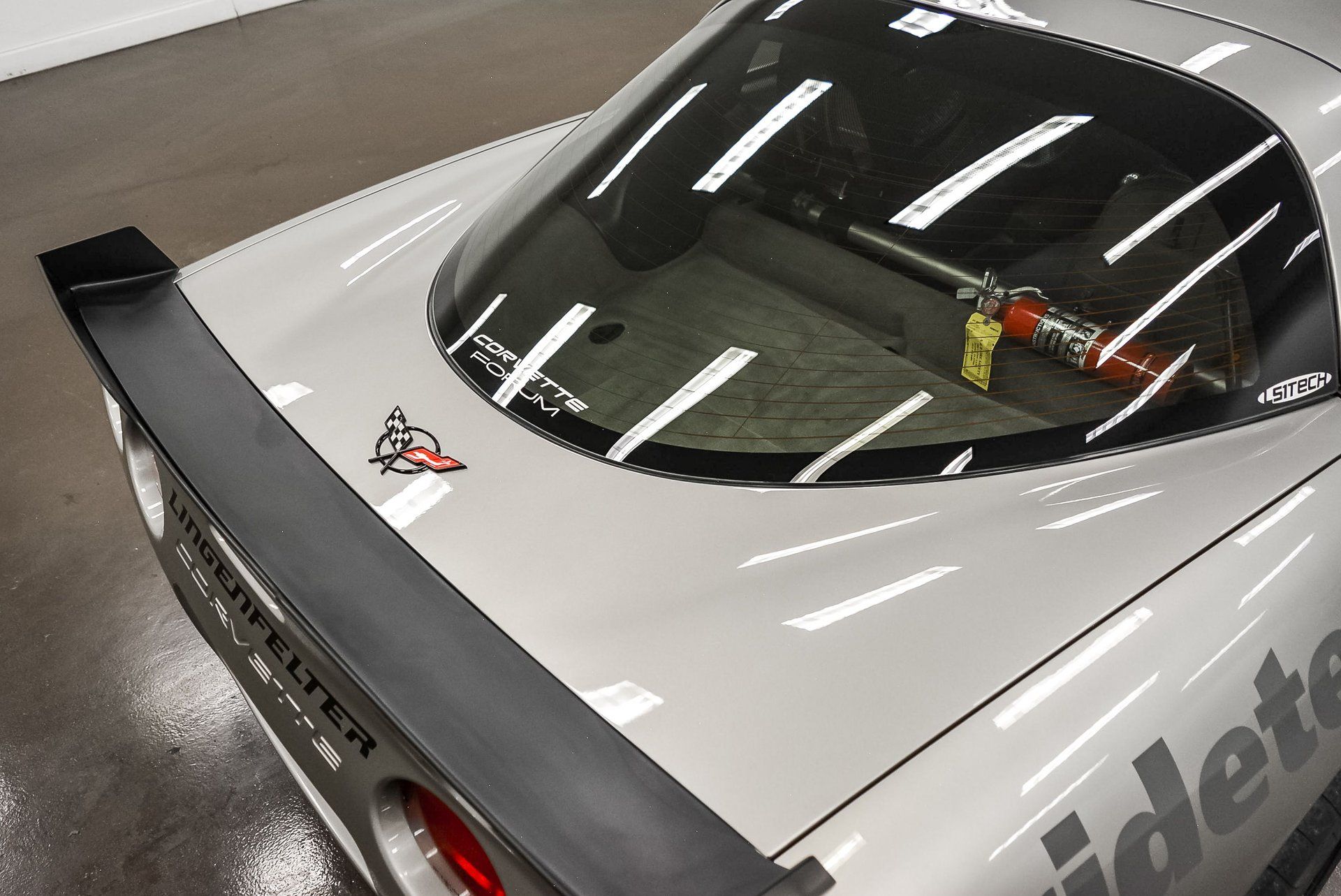 If looking for a fun and proven track car with plenty of performance modifications but is also a street car with all the creature comforts, make sure to check out this track-ready 2000 Chevrolet Corvette offered by Classic Car Liquidators. According to the listing, less than 57,000 miles have accumulated on the car. This race-proven Corvette is listed at $29,999, but feel free to send them an offer they can't refuse.