What a fun Porsche!
---
Porsche made a name within the automotive performance industry as the front runner in nearly every competitive outlet. Whether they are competing on a race track or the sales floor, the brand's primary goal has always been, and will always be, to beat the competition. The plan for accomplishing this has stayed the same for the German auto manufacturer's life. They focus on driving experience, style, and speed above all else, making them legendary in the automotive enthusiast community. Here's a car that perfectly embodies the spirit of Germany's favorite sports car.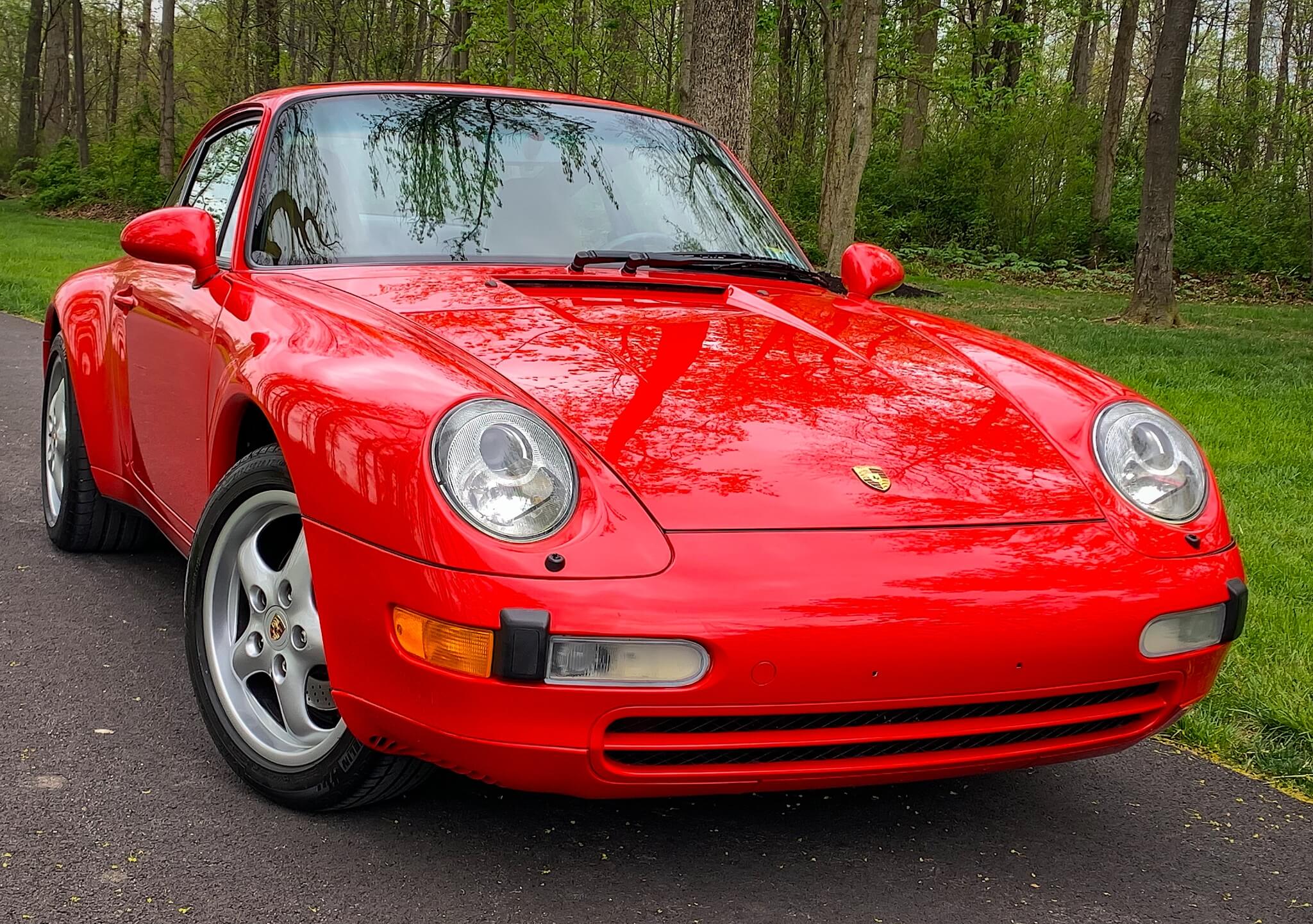 The vehicle in question is a 1996 Porsche 993 Carrera finished in a Guards Red paint job that strikes fear into the hearts of other European sports cars. German performance vehicles are famous for their over-engineering and thoughtful design. The well-kept exterior of this fiery car has an equally well-kept Cashmere Beige and Black interior.
Moving the car is an air-cooled 3.6-liter flat-six Porsche engine that sits behind the rear axle. This particular engine was considered quite powerful for its day as it produced around 272-horsepower making it one of the fastest German sports cars available. That may not seem like much power by today's standards, but the six-speed manual transmission certainly makes up for every bit of doubt you might have. Essentially, this is one of Porsche's best 993s, and now you have the chance to get behind the wheel for a dastardly good time.