You don't need a trust fund or a CEO title to own a Bentley after all!
---
It's hard to not look twice when you see a classic Bentley or Rolls-Royce cruise by, and if you've ever thought that owning such a car was not possible, Awesome Joe Auctions wants you to think again. The bad news is that this elegant sedan comes with a salvage title, but on the flip side of that coin, this 1993 Bentley Brooklands is a solid-looking project car that runs and is being auctioned off at a good price.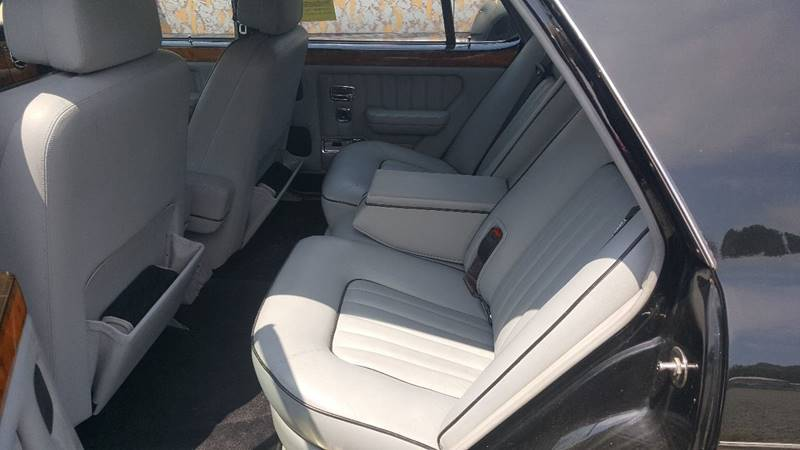 With a starting bid of just $2,000, this big sedan is priced to sell despite its flaws. The listing says that while the car runs, the engine keeps throwing belts, which means that a trailer will be required to get this land yacht home. Also, there was no indication as to why the car has a salvage title, but there doesn't appear to be any noticeable damage showing in the pictures. Even if you don't want to fix it up to get it running, this Bentley looks clean enough inside and out that it would also make for a perfect display car to draw attention to a business or luxury garage.
The 1993 model year was the first year Bentley offered the first-gen Brooklands sedan with its unmistakable oversized waterfall grille, quad headlights and a rich interior with plush seats and lots of wood trim. Under the hood, these big cars packaged an equally large 6.75-liter V8 rated at 220 horsepower, and this car's engine is believed to have 82,000 original miles.
When new, the price of a Bentley Brooklands cost upwards of $150,000, but today this project needs a little love and it probably won't take much to get this car added to your collection. The seller admits that he's going to take a loss on the car, so be sure you're registered to bid for a chance to return this Bentley back to its original glory. Bidding ends Sunday, July 19th.