Show off at the trails and cruise-ins.
---
If you want to stand out from all the Broncos, Blazers and Scouts that are out there these days, this import-spec 1992 Land Rover Defender 90 is a perfect off-roader. Fresh off a recent restoration, this Defender 90 is basically brand new, and it will be up for auction at the 2020 Fall Carlisle Collector Car Auction at the Carlisle Expo Center in Carlisle, Pennsylvania. As off-road SUVs from the '80s and '90s continue to rise in popularity, this Defender 90 is sure to be a show-ready and investment-grade classic.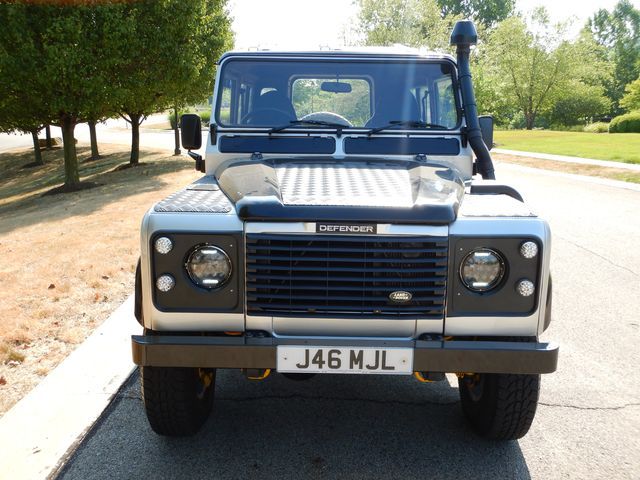 While the Defender 90 was offered in the U.S. from 1993 to 1997, you couldn't get one of these Land Rovers here with a diesel engine or authentic right-hand drive. This 1992 Land Rover Defender 90 has both features thanks to being a European-spec offering, and it was fully restored in the UK. Everywhere you look on this Land Rover shows how detailed the restoration was, and that is especially true with the undercarriage that even adds color-matched suspension components.
From the outside, this fully restored Defender 90 looks even better than it did when it was new. The silver paint and throwback graphics are a nice retro touch, but the LED lights and alloy wheels add a modern look; the UK registration plates finish off the authentic imported style. The inside has an equally retro-modern appearance with throwback front seat covers featuring the Land Rover logo to go with billet shift knobs for the transmission and transfer case.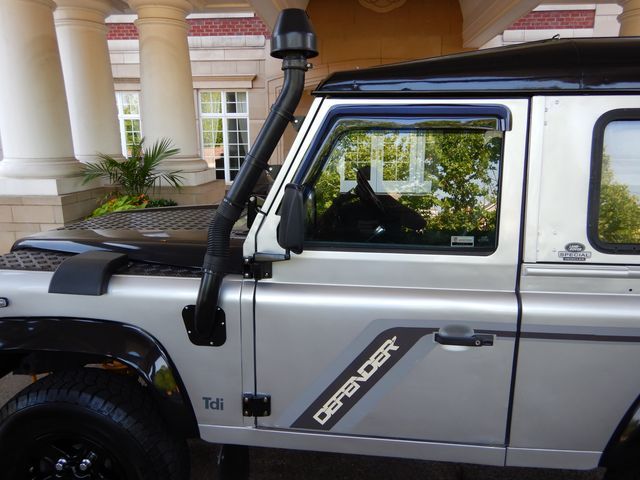 This 1992 Land Rover Defender 90 will be up for grabs during the 2020 Fall Carlisle Collector Car Auction. The auction runs October 1 & 2 and runs in conjunction with Fall Carlisle. Fall Carlisle is an automotive flea market event that runs September 30-October 4 at the neighboring Carlisle PA Fairgrounds. Bidding is available in person, online or by phone, but no matter which way you choose, you must be registered to bid.