This astonishingly low-mileage Bronco also features 4WD and a 5-speed manual transmission.
---
The fact that this 1991 Ford Bronco XLT has only 29 miles on the clock feels like all that needs to be said, making it a true survivor, that looks like it rolled out of a time capsule. It could possibly be the lowest mileage 1990s Bronco out there, and if there is one with fewer miles on it, we'd like to check that one out as well.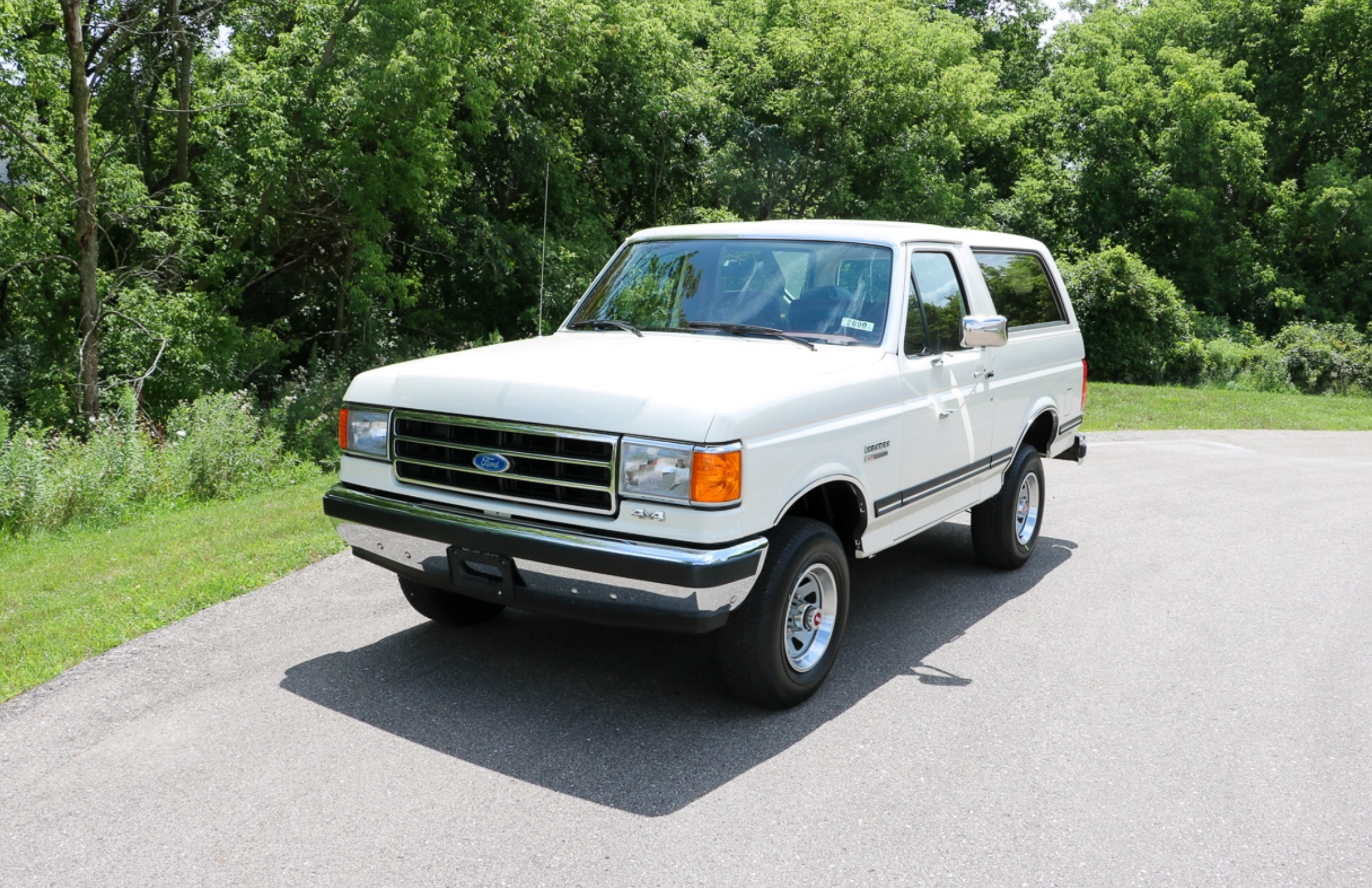 Originally purchased new through Fallon Ford in Chicago, Illinois, Big Toy Storage in Genoa City, Wisconsin took direct delivery of the Bronco. The modern classic SUV would stay put until early 2020, when it was sold to the current owner. There's no real explanation as to why the original owner abandoned the Bronco in storage, but the ad explains that the sell includes documents detailing as much, as well as sell of the storage facility in 2019.
Powering the Colonial White Bronco is a 4.9-liter inline six cylinder engine, which is backed by a five-speed manual transmission, meaning, this is a true driver's find! The drivetrain feeds into a dual-range transfer case, with a limited-slip differential, and manual locking front hubs. The Bronco is equipped with both the Preferred Equipment 684 and Heavy Duty Service packages.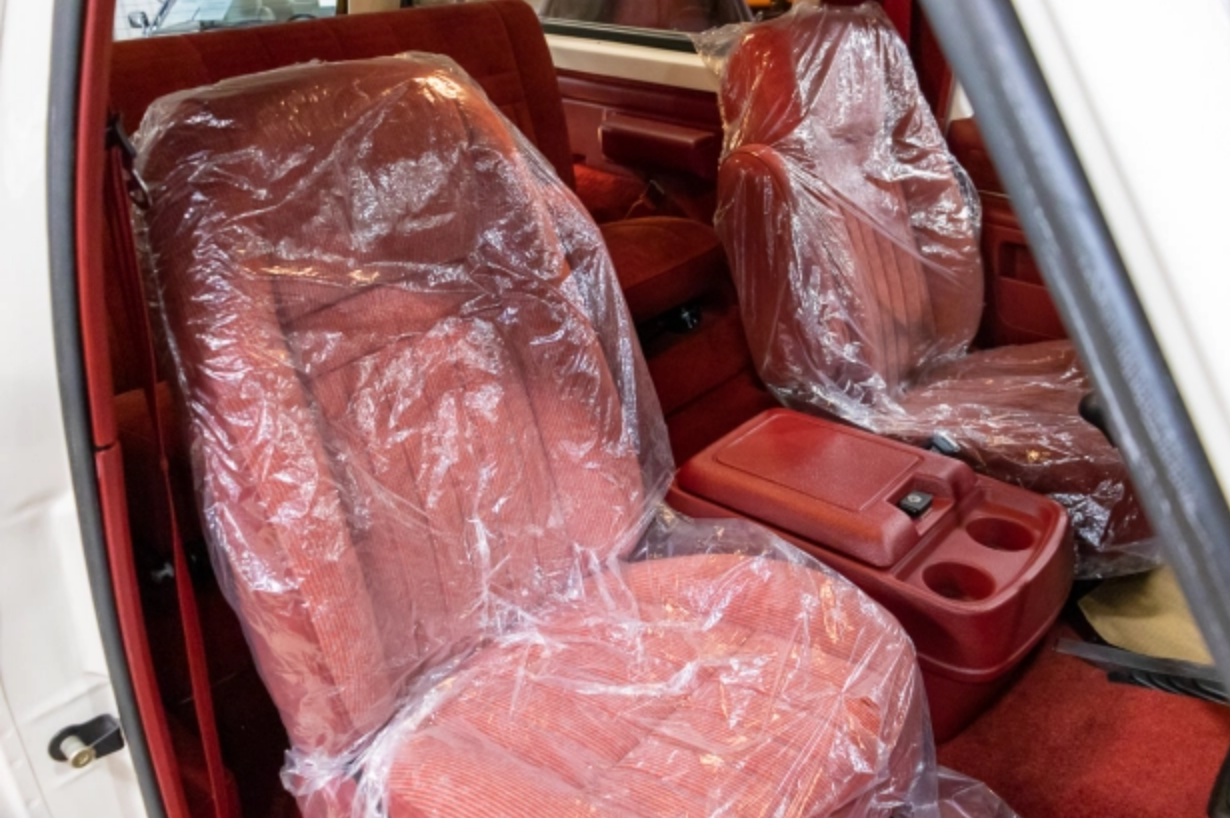 Since it's never truely been driven for any amount of time, it still has its window sticker and a temporary registration permit from July 1991. The buyer of this Bronco will also have get a Deluxe Marti report, a third-party inspection report, manufacturer's literature, a 1991 Bronco sales brochure, a clean Carfax report, and a clean Wisconsin title.
It's up for bids on Bring A Trailer now, and we fully expect a bidding war to ensue!