It's been a while since we've seen a Brat in this good condition.
---
When searching for a classic car, everyone expects to find Chevelles, Mustangs, Chargers, and even some old trucks but Raleigh Classic Car Auctions is offering something truly unique. This 1984 Subaru Brat may not be the typical hot rod that has become so common among classic car auctions but it is nothing if not unique.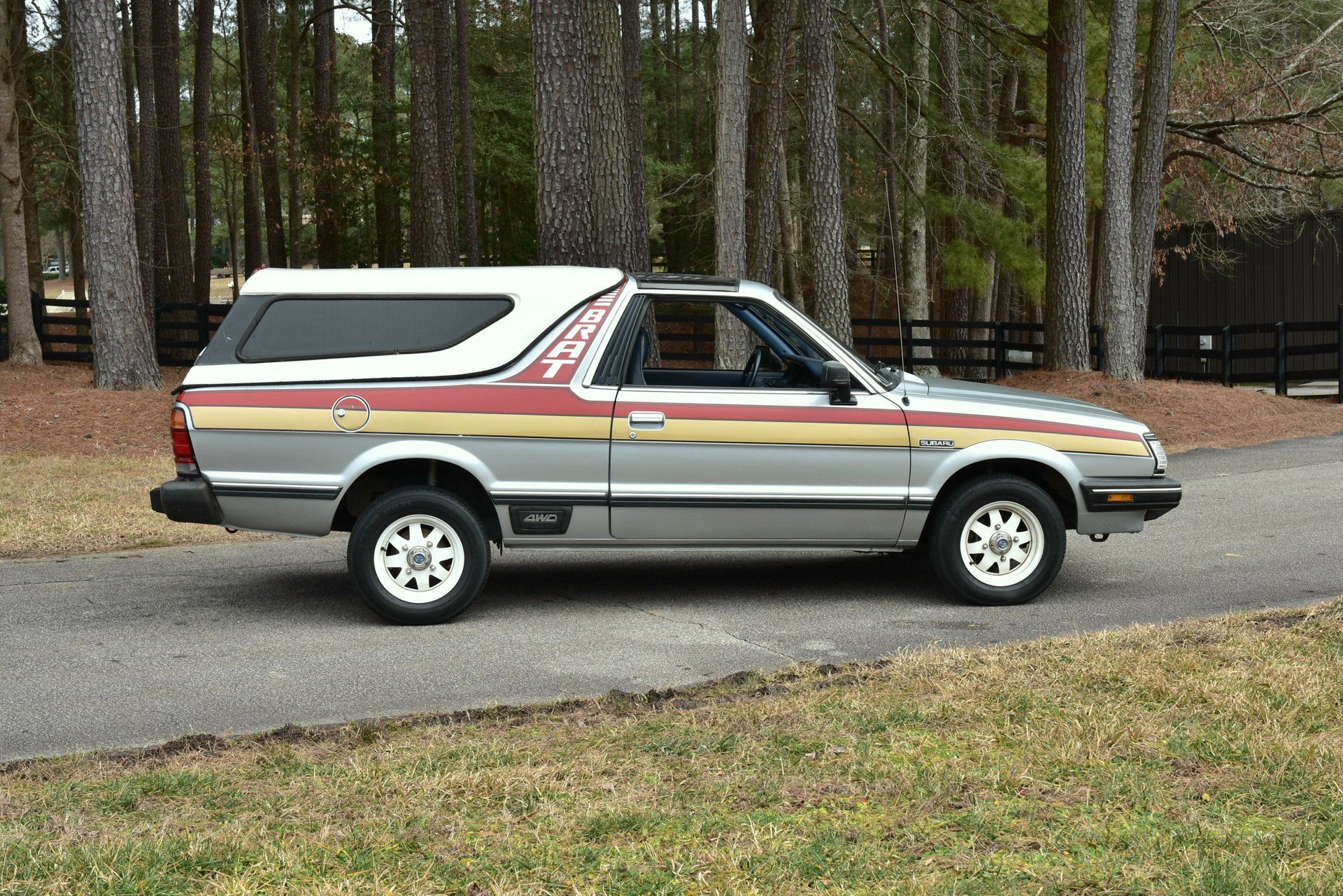 Subaru produced this small truck in a time when demand was at an all new high but they were late to the game. This resulted in the need to make the trucklet stand out in a crowd and the Japanese automaker packed the model full of utility and personality atypical of the competition. Features such as an under-hood mounted spare tire, a Halo-twin roof, a dual-range four-wheel-drive, and a manually adjustable ride height were among the Brat's best features. However, it was the rally-inspired stripe package and the unique rear-facing jump seats that garnered the most attention. Although many buyers opted to remove the seats and carpet from the bed in favor of more cargo space and less of a chance of rust.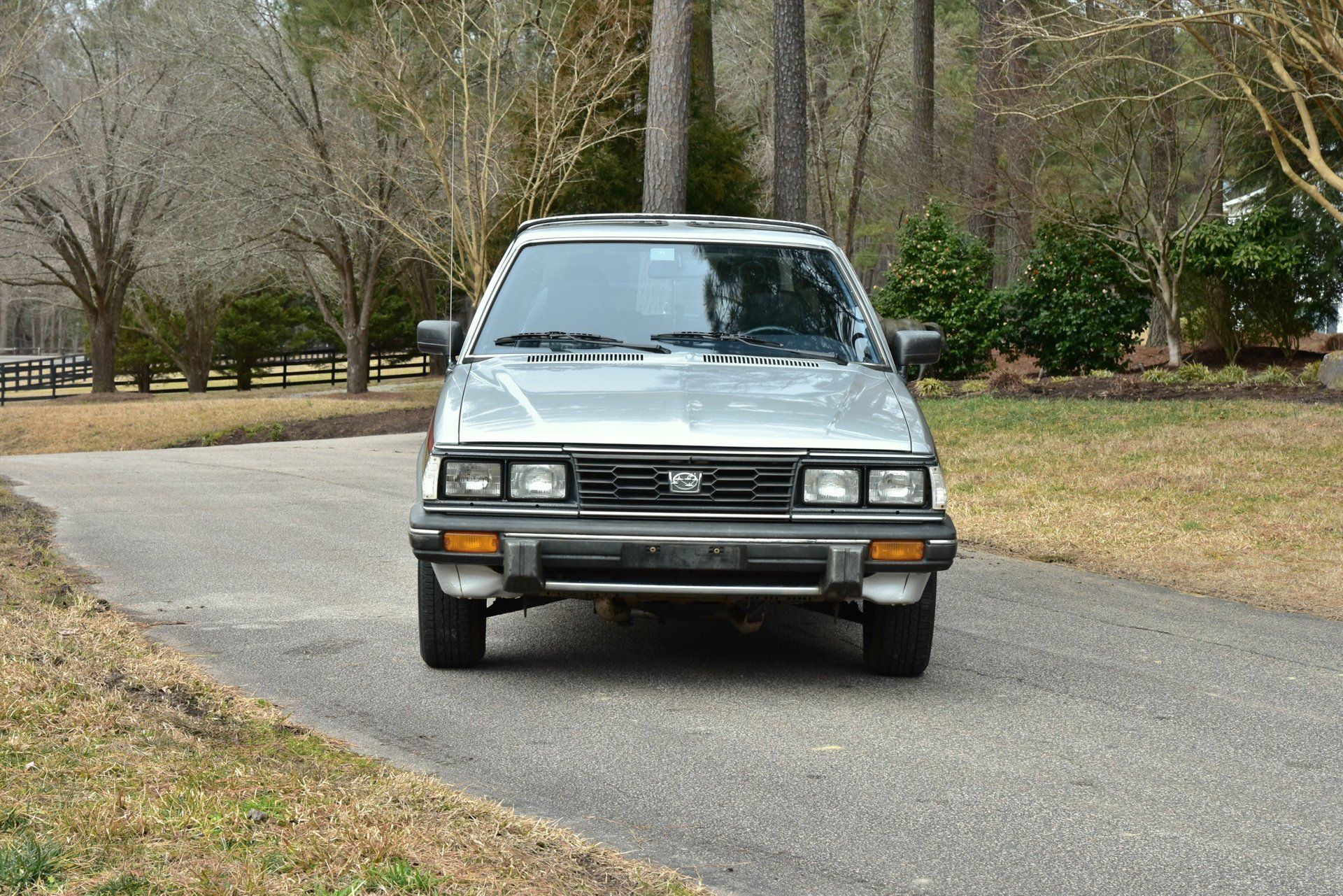 This particular 1984 Subaru Brat being offered by Raleigh Classic Car Auctions fully encompasses the original spirit of the Brat and comes complete with the iconic multi-colored stripe package that gave it so much attitude. It originally sold at Don Miller Pontiac in Madison, WI on April 21, 1984 and is now on its third owner. Under the hood is a 109-cid 4 cylinder engine topped with a 2 barrel carburetor and backed by a 4-speed manual transmission and 4-wheel drive.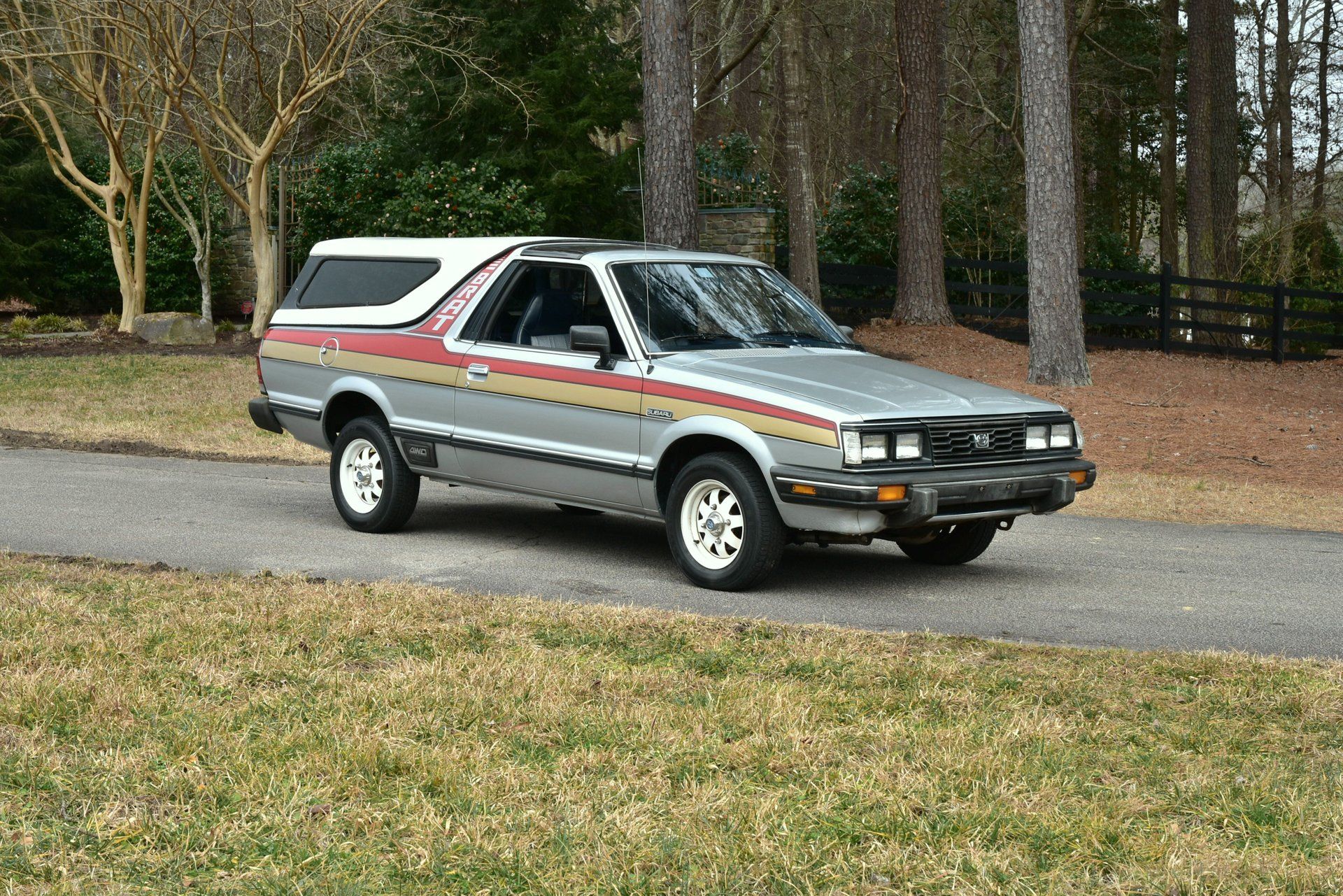 The Lightning Silver Metallic finish seems to be in good condition and is accented by a set of white painted 8-spoke mag wheels and a white bed topper. Even more impressive is that the original gray interior is in such good condition as well. Subaru packed this example full of all of its best features available for the 1984 year-model including vented front disc brakes with power assist, hill holder, electronic ignition, air conditioning, and a push button AM/FM and cassette radio. It also features the unique Halo-Twin roof and the coveted rear seats with adjustable headrests are still in place. Don't miss out on owning this rarely-seen classic Subaru.