This vintage VW is not going to last long!
---
In 1983, world-renowned Volkswagen tuner Gene Berg purchased a white Volkswagen Beetle from a Tijuana VW dealership. He then united it with a red and a blue example that he kept on display at his orange county shop. The Volkswagen Beetle stayed in his private collection until he died in 1996. Although it has been passed around from collector to collector since then, it still remains in the same, like new condition and has only ever been driven 121-miles.
The white exterior finish is in perfect condition and the interior is still in the wrapper. Vinyl and houndstooth seats complement the black and white themed interior perfectly and the dashboard is simple, with only a single gauge and a glovebox. A 1600cc flat-four engine utilizes twin-port cylinder heads, a point ignition, and a single-barrel carburetor to deliver about 57-horsepower to the rear wheels through a 4-speed manual gearbox. It is also equipped with a 12-volt electrical system and drum brakes.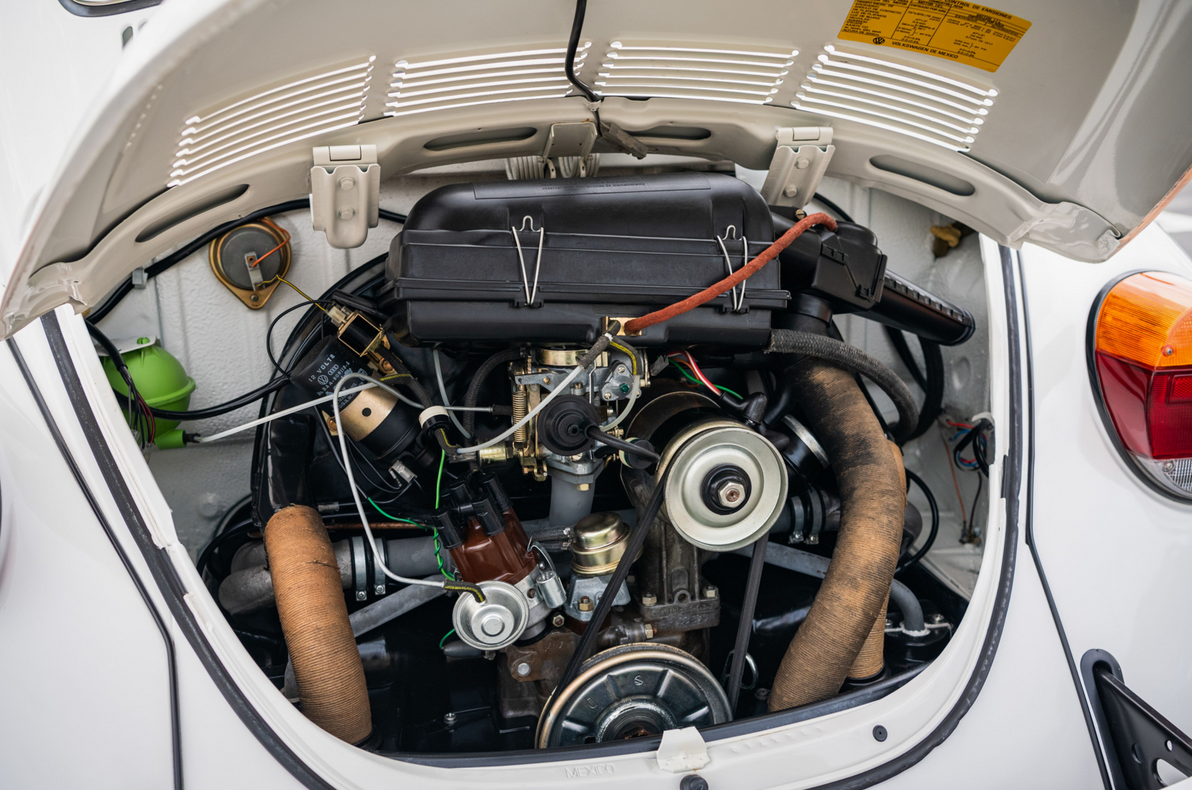 This 1983 Volkswagen Beetle is currently listed for sale on PCARMARKET. Not long after the ad was put up, a bidding war broke out. It all started with a modest $5,000 bid and has thus far raised to over $13,500, which is likely more than its original MSRP. Considering the condition of this bug and its history, it is not all that surprising that there are at least four people eagerly watching and waiting for the perfect moment to pounce on this incredible opportunity.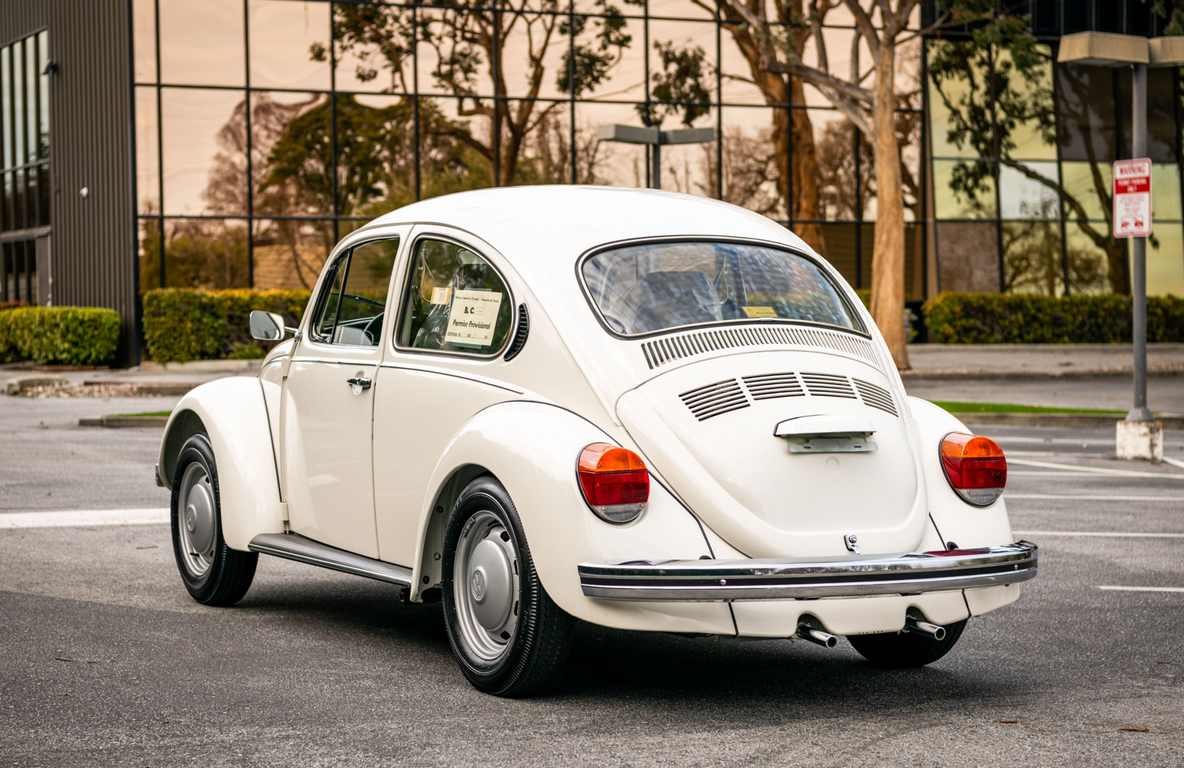 In anticipation for the sale, this Beetle underwent an extensive refresh. On top of fresh fluids and oils, it also received a new master cylinder, new brake lines, new fuel lines and filter, and a new battery. The fuel tank was also flushed as well. All of the replacement parts are genuine NOS Volkswagen pieces and the original manuals, Volkswagen map of Mexico, original spare tire and tools, 2 sets of keys, and the original temporary registration will accompany the car.
Did you know PCARMARKET now considers all makes and models, not just Porsches. Click here to learn more about consigning your car.