You don't find many of these mid-engine rally cars in North America.
---
Like all real racecars, the Renault R5 Turbo was born out of a need for a homologation production vehicle as Renault looked to take on Group 4 and Group B rally racing. To accomplish this Renault transformed its front-engine, front-wheel drive minicar into a mid-engine, rear-drive sports car ready to take on Lancia. This particular 1981 Renault R5 Turbo is an early example of this low-volume homologation sports car, and it's up for auction on Stratas Auctions.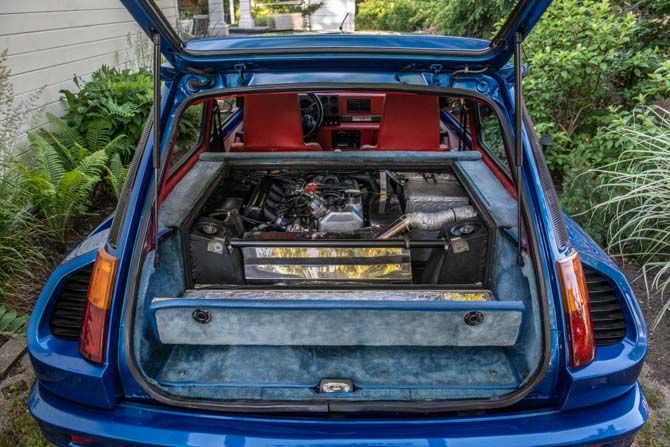 With Italian style from Bertone and mid-engine Renault power, the R5 Turbo was transformed from a European city car to a legit rally racer, and this one has survived in incredible condition. With just over 90,000 original kilometers (around 56,000 miles), this rally racer is beautiful with its Olympe Blue Metallic paint job and orange vinyl with cloth interior. There is some slight wear on this Renault and it had a repaint in the 1990s, but overall this is an all-original example of a very rare and desirable race-bred car.
The R5 Turbo was built with a fuel-injected 1.4-liter turbocharged four-cylinder mounted just behind the driver's seat under a carpeted engine cover, and while these cars originally had an output of 160 horsepower, this car's engine received enhanced performance increasing output to 210 hp. In addition to the added power and balance, early examples of the R5 Turbo (like chassis no. 636) shaved weight from the body with aluminum on the roof, door and rear hatch.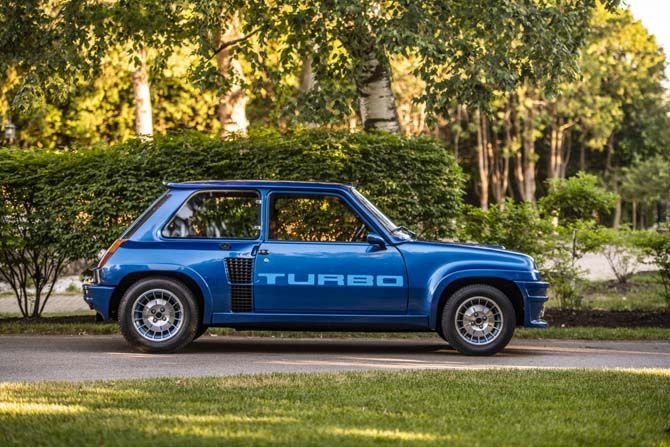 The auction for this well-preserved 1981 Renault R5 Turbo starts on September 18, so if you want a shot at this European rally racer, be sure you're registered to bid.