After Luigi Chinetti's lobbying efforts in 1978, Ferrari provided a limited run of works-prepared racecars based on the 512 BB platform. This move would directly lead to even more Italian innovation.
---
By 1981, Ferrari had refined the 512 BB/LM design with a 3rd series of the model. Now with exaggerated aerodynamics and a factory rating of 480-horsepower, the car that Chinetti had requested for his North American Racing Team had proved itself as a worthy competitor. Power came from a 5.0-liter flat-12 F102B engine with forged internals and high compression pistons. New to the bodywork was an aerodynamic nose. an elongated tail section, and a revised midsection that incorporated intakes built into the skirts.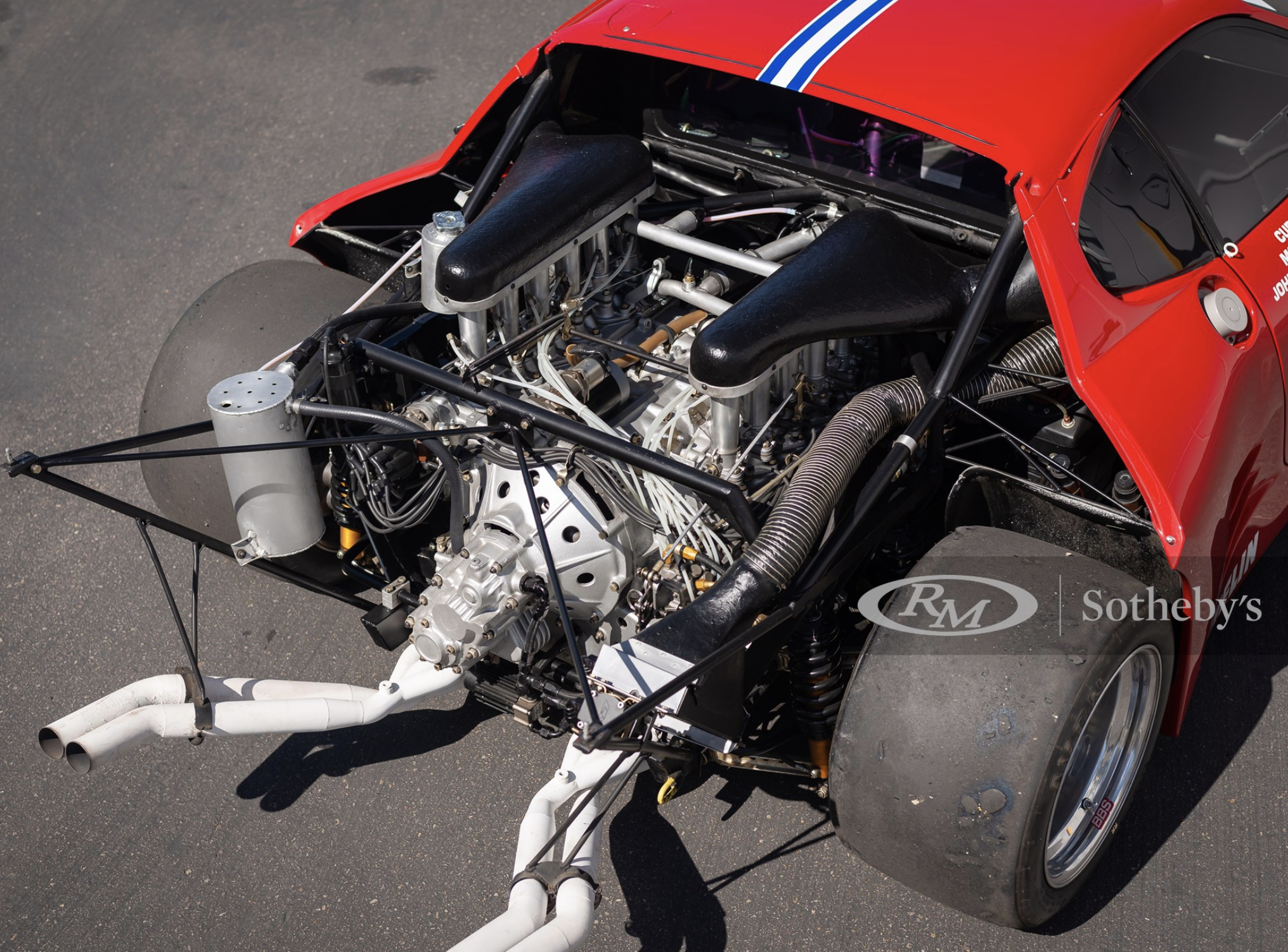 In all, a total of 16 series 3 512 BB/LMs were made, of which chassis number 35527 were delivered to NART for their racing efforts. Making its debut at the 24 Hours of Le Mans on June 13, 1981, wearing its number-49 livery, this example made a name for itself as the fastest of the five entered in the race with a qualifying lap time of just 3:52. Driven by Alain Cudini, John Morton, and Philippe Gurdjian, the car performed extremely well. So well in fact that, despite starting in 29th place, it was able to maintain a running position between 4th and 8th until ultimately being taken out of the race due to an accident in lap 247.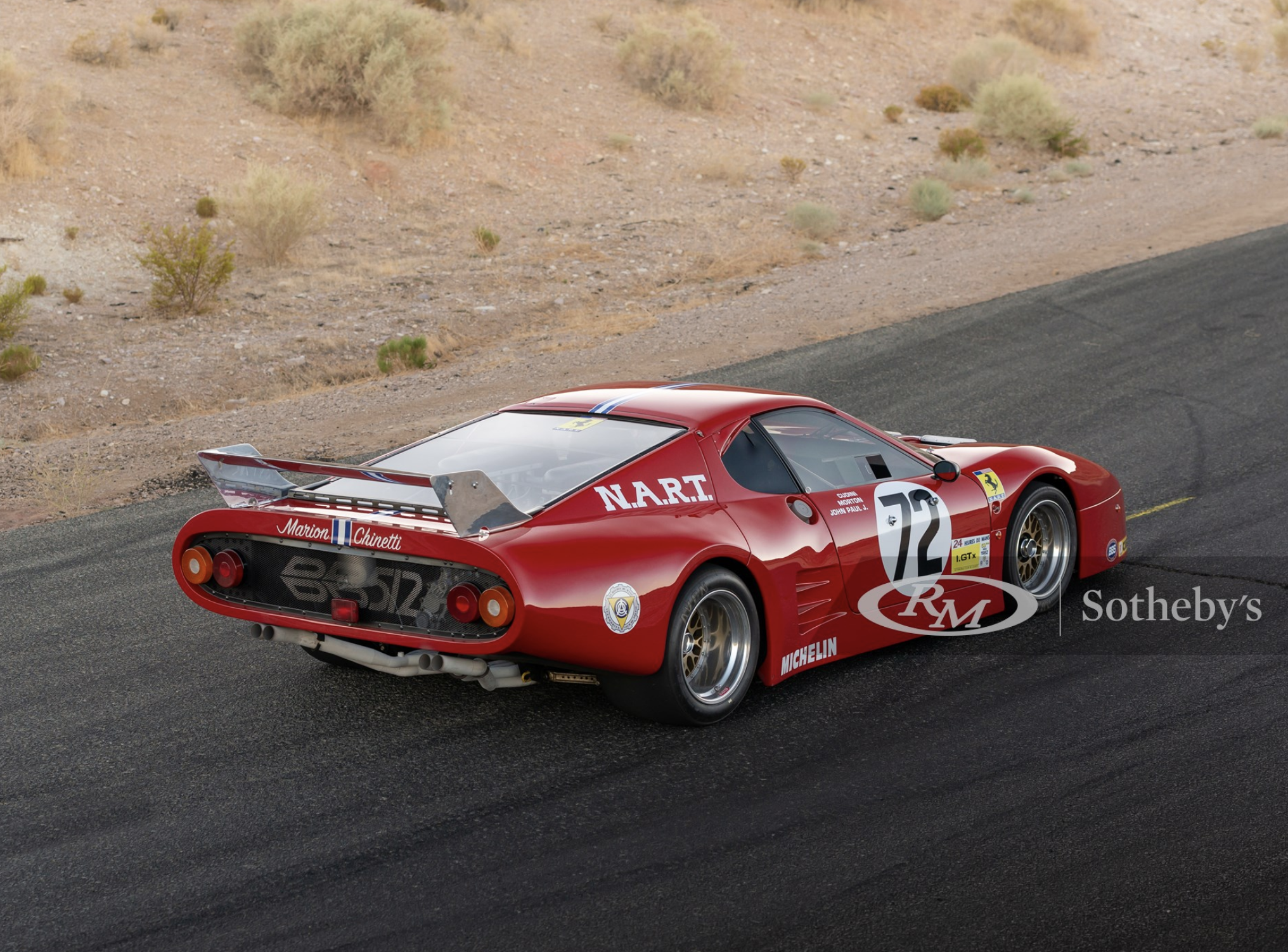 Returning to Le Mans for the 1982 season, the car was now finished in number 72 livery and appointed to be driven by Cudini, Morton, and John Paul Jr. Again the car proved itself by repeating its previous performance as the fastest qualifying and fastest during the race of all of the Ferraris on the track. During the race, the car made its way all the way up to 3rd place before suffering from gearbox issues which ensured a 9th overall finish and a 4th in class finish. Following the death of Marion Chinetti in 1982, 35527 was retired from the track until 1999 when Todd Morici of Clifton, New Jersey installed a replacement, period-correct F110A V-12 that was modified by Motion Products of Neenah, Wisconsin. The Ferrari's return to the track included several entries into Shell Historic events between 2000 and 2003, again in 2010, and the Sonoma Speed Festival on May 31, 2019. A $330k restoration has been performed on this Ferrari and it is now scheduled for RM Sotheby's Monterey Auction. For more information on this car or how to register to place your bid click here.