That's right, this thing is packing a red, white, and blue V8 under the hood.
---
Purists might not be in love with this 1977 Datsun 280Z Pro Street, considering it ditches the factory engine for a 383, but adrenaline junkies will dig it. Track-ready, this sports car is stylish and comfortable enough to take for a loud, head-turning cruise through town or a white-knuckled jaunt on country roads. This is the car for someone who wants something unique and wildly entertaining.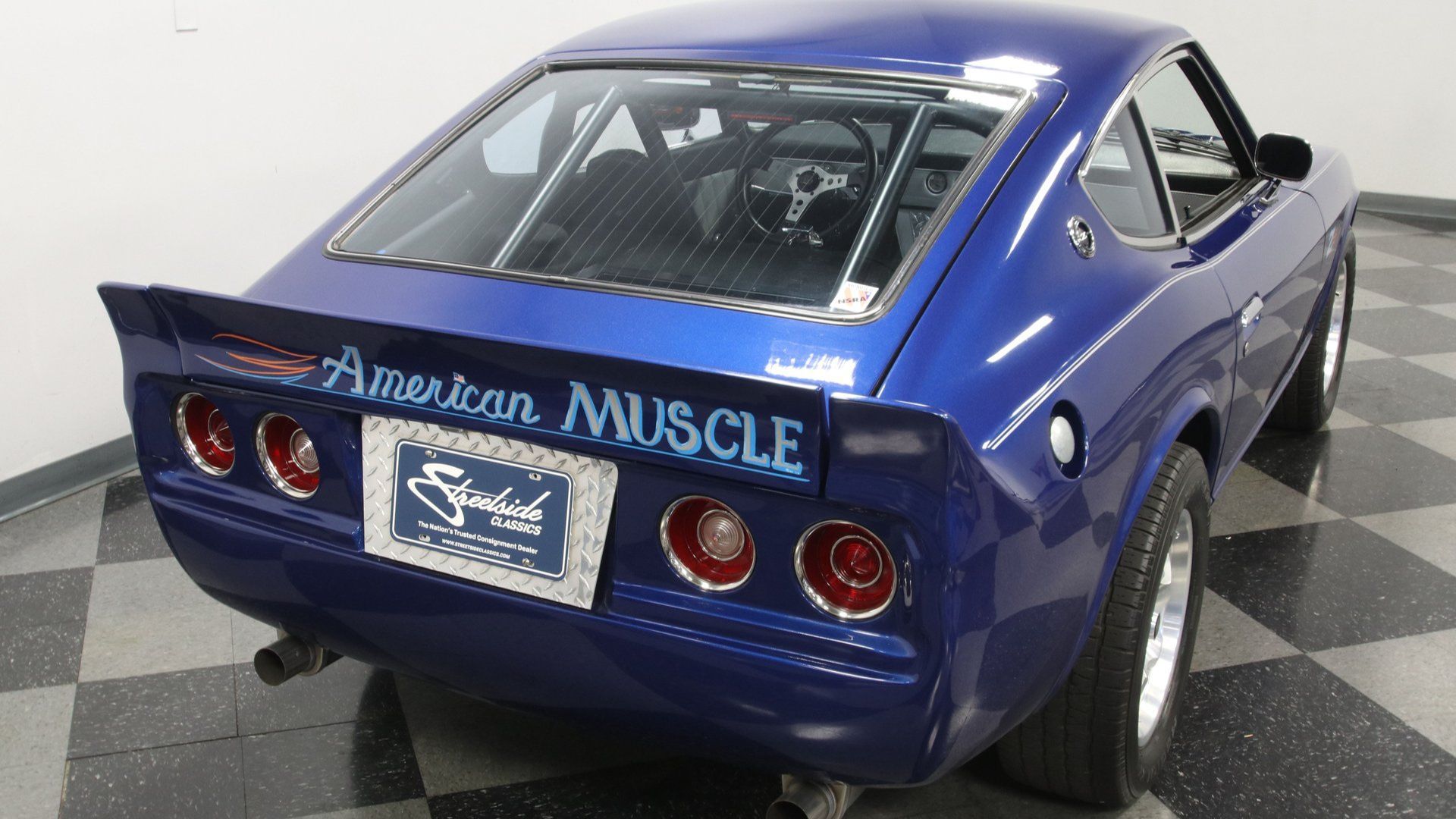 Normally, a 380Z is a thing of balance and not excess. Someone saw to correct that by dropping a performance-built 383 stroker V8 to transform this into an American muscle machine. It's also been upgraded with a 4bbl carb, Edelbrock intake, headers, and a nice dual exhaust system. The seller is claiming this setup is good for 451-horsepower, a figure which sounds very realistic. A TH350 three-speed automatic transmission takes human error out of gear transitions.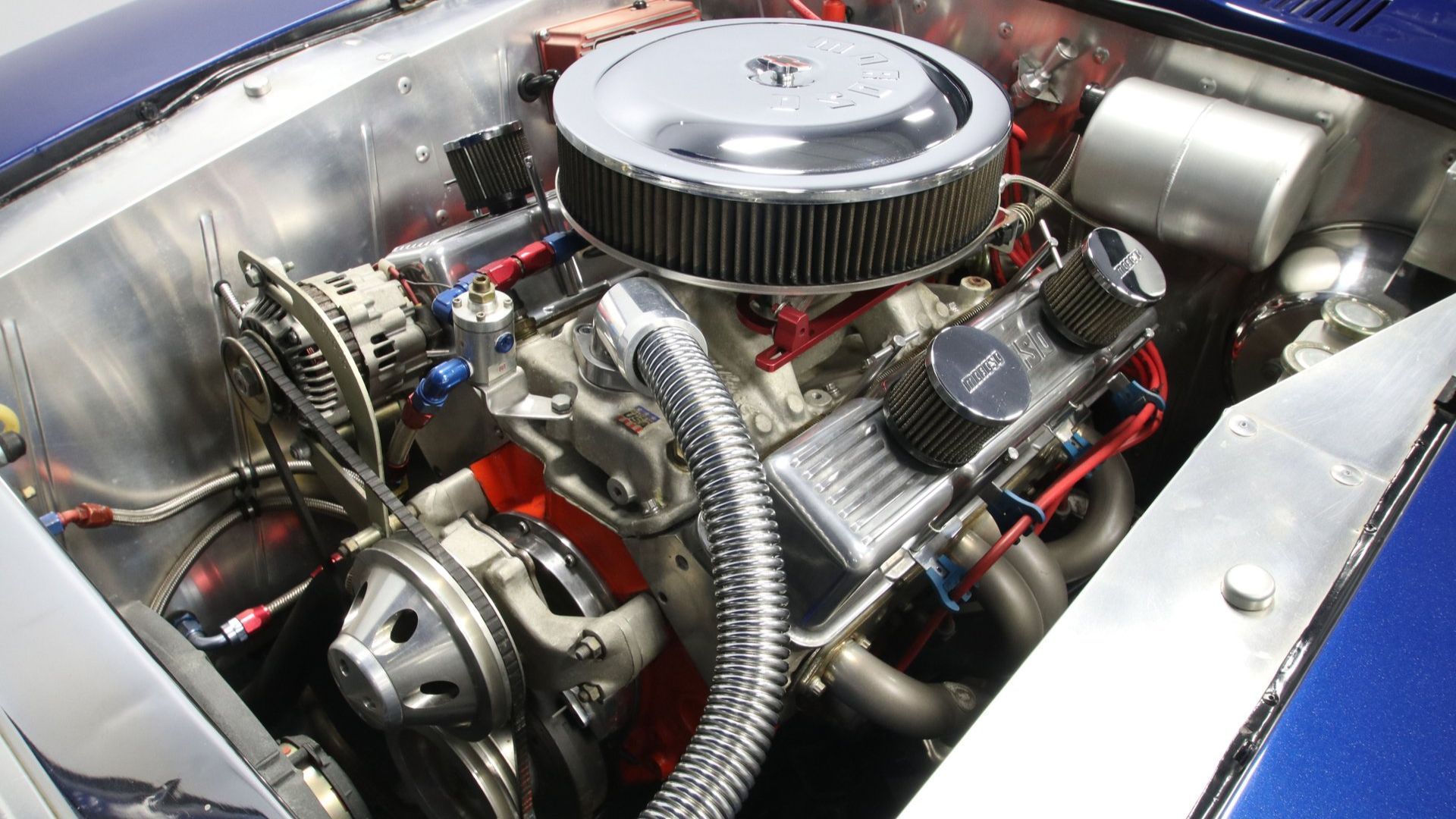 Sure, people might laugh at the American Muscle graphic on the rear, but those massive tires and the rumble under the hood should make them weary. Also unusual is the Camaro-inspired rear wing and taillights. Observant drivers will also note the roll cage visible through the back glass, a sign this is no ordinary Nissan Z.
A custom Electric Blue and Stardust metallic paint job flaunts this Datsun's curves and is a real crowd-pleasing color. Painted graphics, a billet grille, polished wheels, and vents running down much of the hood really add to the flair of this ride.
Just because you want to do hot laps at the track on the weekend doesn't mean you want to suffer the rest of the week. This Datsun's interior has racing harnesses and seats, B&M ratchet shifter, and a fire extinguisher, but it also comes with some surprising creature comforts. One of the big ones is a slick stereo with a pop-up LCD screen, CD player, XM Radio, and an auxiliary input.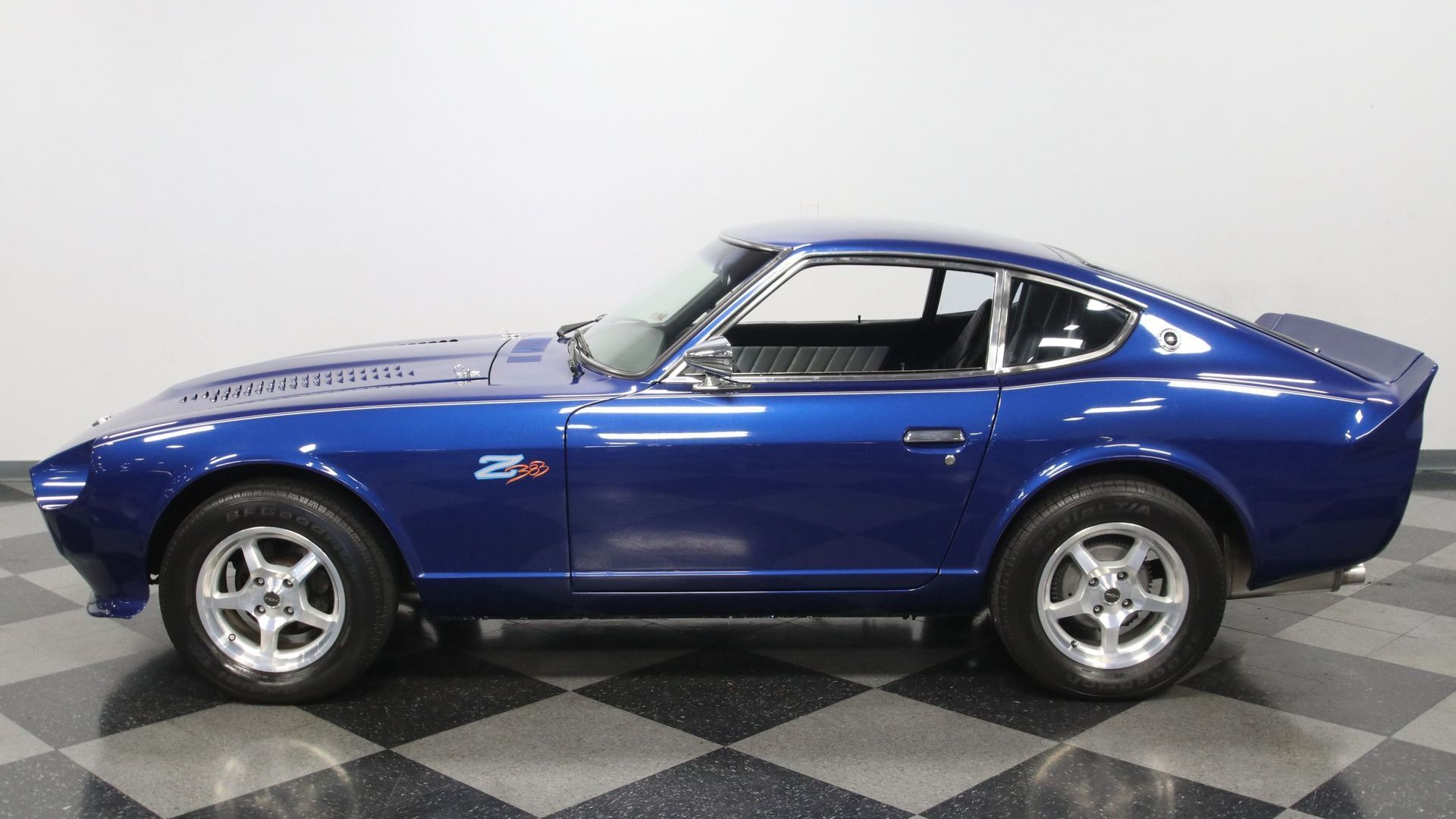 This Datsun 280Z Pro Street is definitely an interesting build to stare at, but it's got to be a riot to drive. There's one way to find out for sure and that's making an offer on it. Streetside Classics is handling the sale, so if you're interested talk to the dealer.