From the very beginning there was a push to fit the Trans Am with a smaller V8 engine so that it could compete in the racing circuit that gave the car its name but lucky for high performance Pontiac enthusiasts Pontiac's motor division had other plans.
---
1971 marked the first year of the 455-cid engines for the Trans Am. Originally the standard and only option was the HO version of the engine, producing 335-horsepower. However, many changes were implemented over the years. This included a slow reduction in power and the introduction of the SD configuration of the engine. Although not all of the changes could be considered progress by some standards, keeping the 455-cid engines in production proved to be quite the task. Celebrating the brand's 50th anniversary, the 455 made its final appearance in 1976. In total less than 8,000 455 Trans Ams were produced for its final year of production. Although the 1976 455 Trans Am proved to be more popular than ever at the time, finding one today in good condition with a numbers matching drivetrain can be difficult.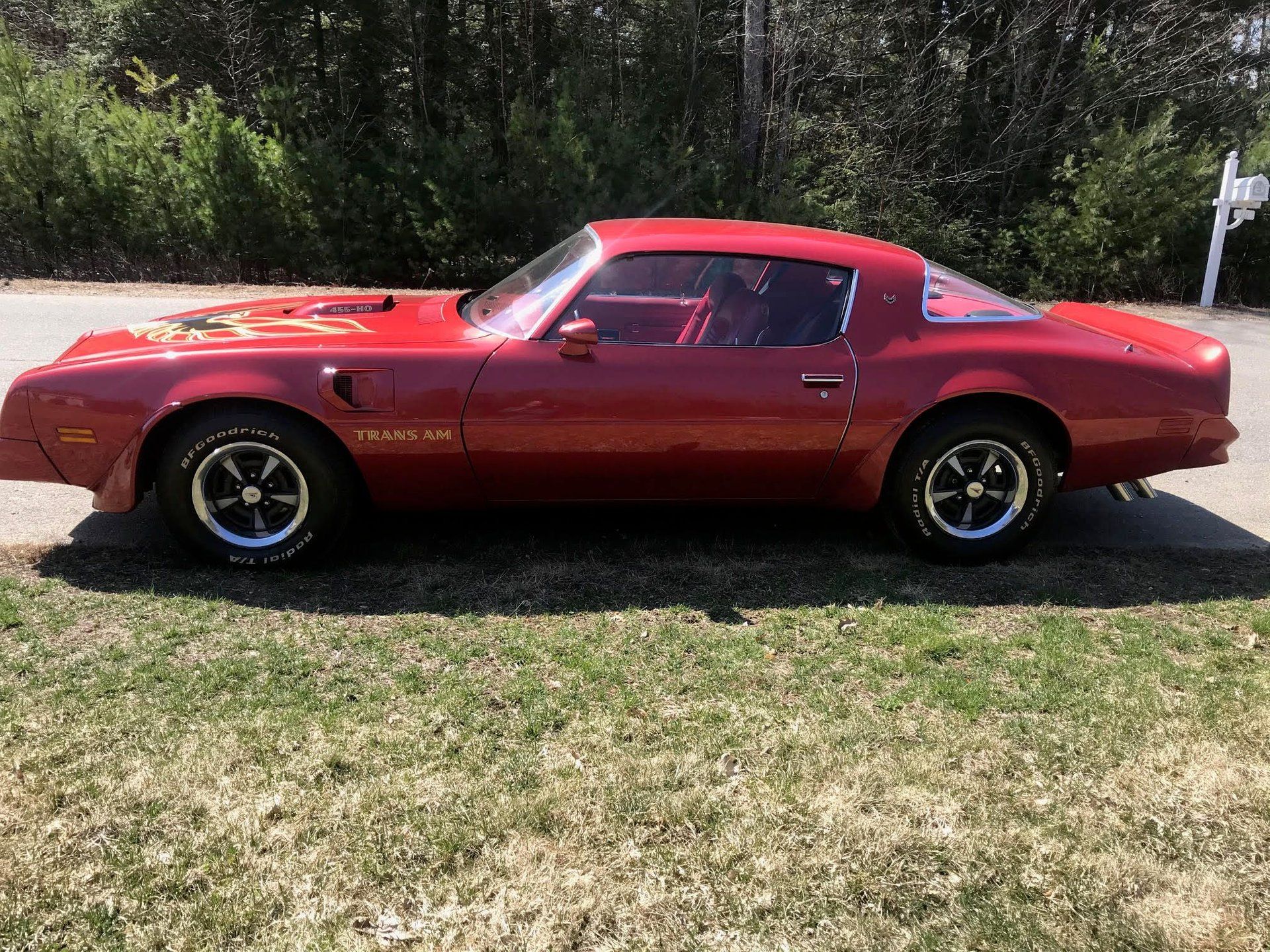 Raleigh Classic Car Auctions is offering this numbers-matching 1976 455, 4-speed car finished in a rare FireThorn Red over a matching leather interior. The engine has been modified with a Pontiac Ram Air IV high-performance camshaft and lifters, a new aluminum intake, and a new carburetor. Other factory options include power steering, power brakes, and factory high flow headers while other modifications include a set of frame connectors, a stainless steel X-pipe, and seat covers. Unlike many of the other examples out there, this car was undercoated from the factory and is completely rust free. The car is said to have been fitted with new tires and is ready for the road and according to the pictures it is also ready for the local car show as well.