Original factory color with a new 500-cubic-inch V8 engine.
---
Farland Classic Restoration is excited to offer the opportunity to own one large and in-charge 1976 Cadillac Sedan de Ville. Equipped with a GM full-size body, this particular Caddy has a record-setting interior width that was left unmatched until the early to mid-1990s with the full-size GM rear-wheel-drive models.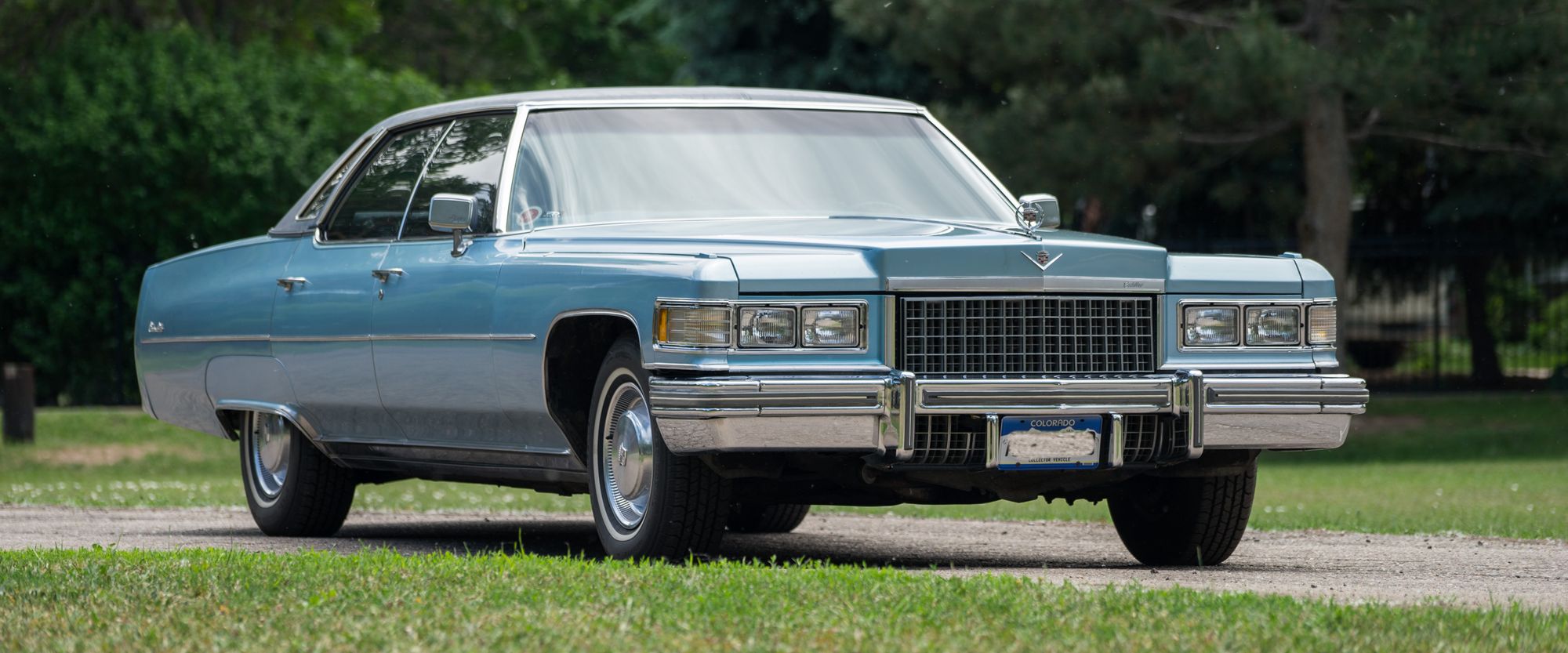 Finished in its original light blue color, this massive Caddy has been well-maintained and is more than ready to haul the whole family around on adventures. This full-sized beauty has a set the record for interior width that that has been unmatched until the full-size rear-wheel-drive models from back in the mid-1990s.
Stock full of modern upgrades, this giant Caddy features the best of both worlds with old-school aesthetics and modern creature comforts. Originally hailing from Colorado, this car has no rust or past accident damages. Inside sits original light-blue leather seats that are comfortable, soft, and barely show wear. The cooling and air conditioning systems.
Tucked inside the massive engine bay is a new original-spec Cadillac 500-cubic-inch V8 crate engine topped with a programmable digital fuel injection and transmission. This big beast is said to have a 127k original miles, and it also has tight brakes and suspension. Even the steering wheel has no cracks.
When the drivetrain received work, the cooling and A/C systems have been overhauled with new components. Inside car features include cruise control and power antenna that works flawlessly. Even more it has the fiber-optic interior light clusters that glow as they originally should. Equipped with power seats and windows that perform fantastically, along with a stock radio turned digital.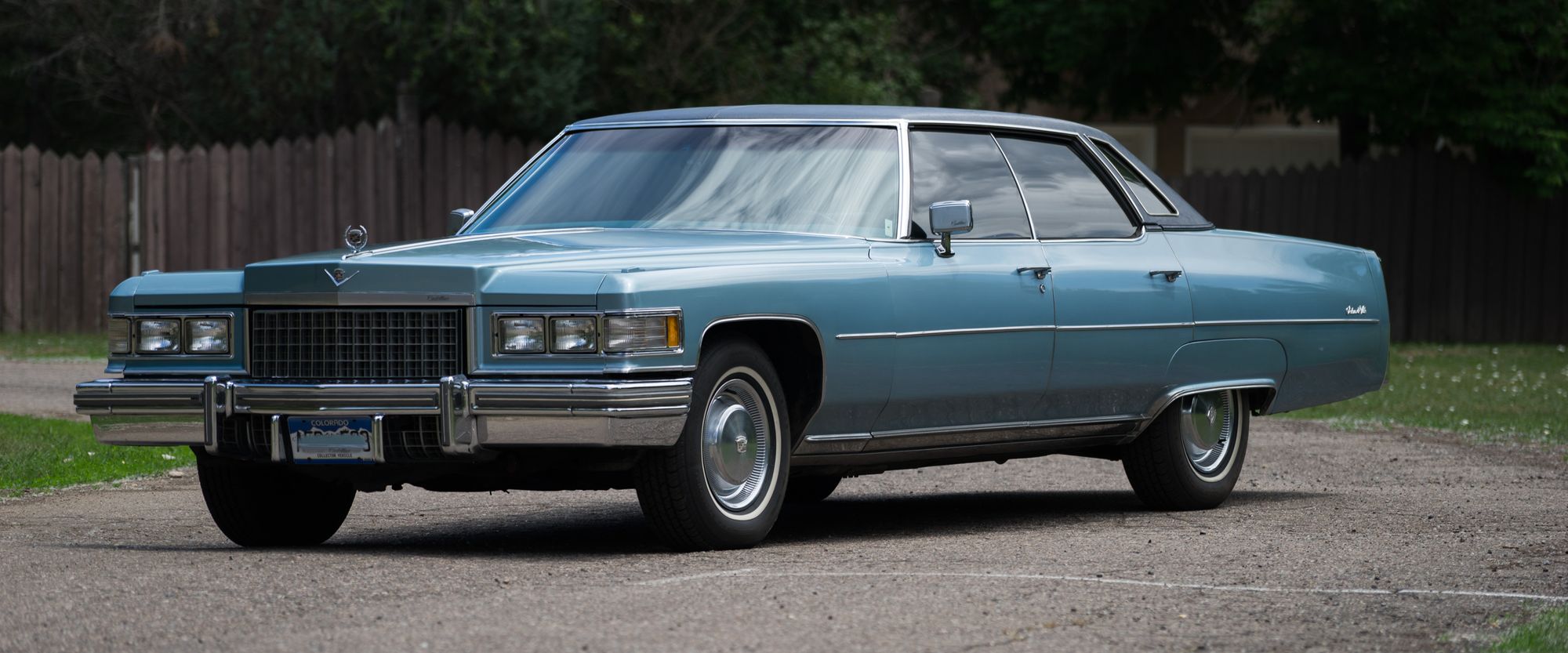 If interested in this large and commanding 1976 Cadillac Sedan de Ville, go ahead and contact Farland Classic Recreations. The price is listed at $14,900, but feel free to make them an offer they can't refuse.