And it's a performance powerhouse.
---
So many dream of owning a G Series Porsche 911, no matter its condition. However, this 1975 Porsche 911S has been transformed into a drop-dead gorgeous Twin Turbo RSR. More than just a head-turner, this classic Porsche pushes serious performance, making it undeniably attractive no matter your intentions. Professionally built by Patrick Motorsports in Phoenix, Arizona, it's a uniquely crafted creation worthy of much adoration. It's available right now through European Collectibles.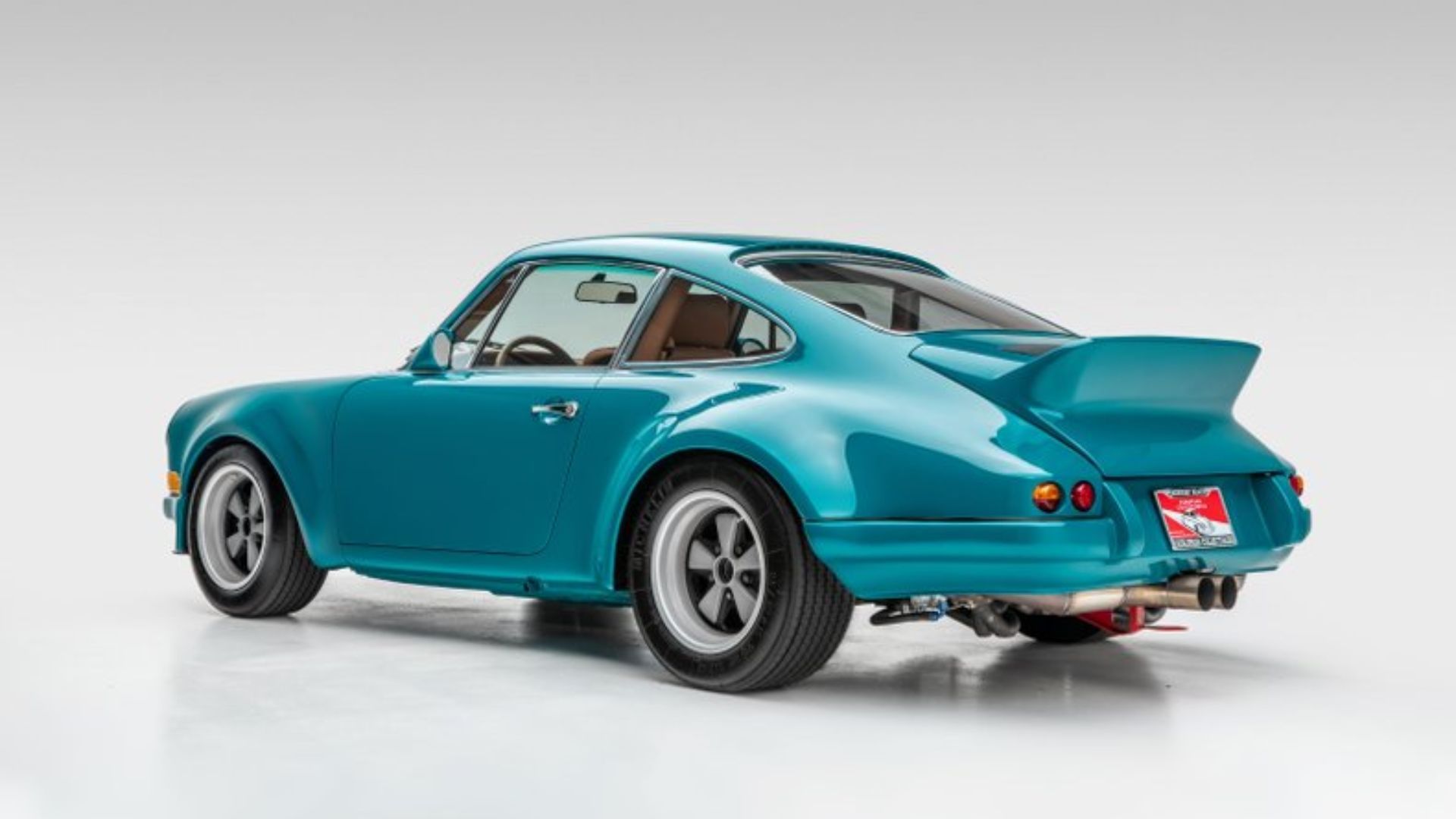 Of course, the centerpiece of this beautiful car is the engine, which started as a 3.6-liter flat-six, but displacement has been increased to 3.8 liters. Quite a few internal parts have been installed, including a 996 GT3 crankshaft, 993 GT2 EVO mechanical rocker type camshaft set, and 962-type throttle bodies. Twin spark plugs, a MoTeC management ignition system, and Alpha P993 GT-28 TIAL high-flow twin turbochargers enhance performance further. There are many other modifications done to this car, but the result is peak output exceeding 600-horsepower.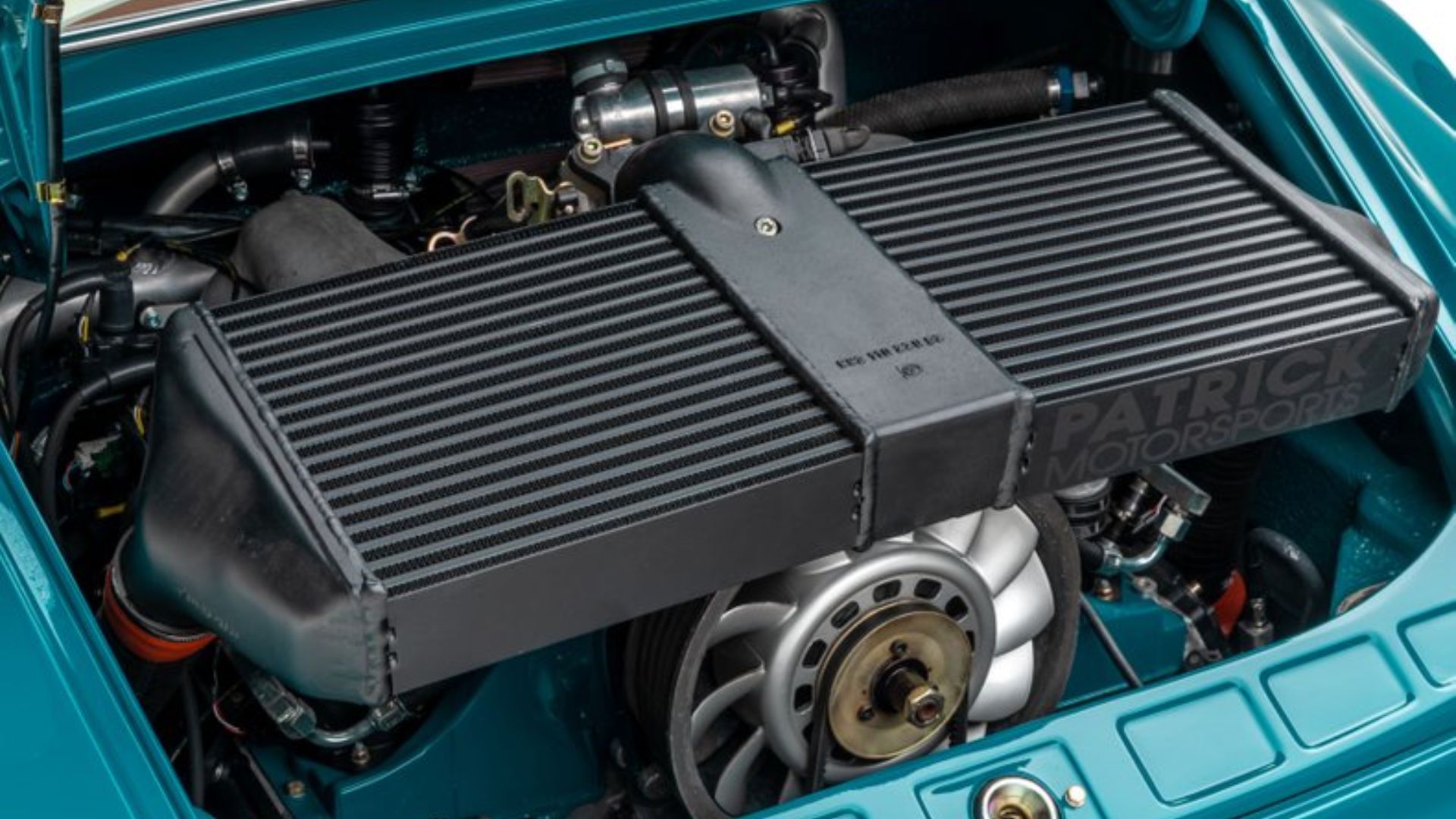 As you can see, a number of factory body components and now wears an assortment of replacements. Among them are RSR style steel fenders, R-style taillights, center-fill hood, Jabroc front spoiler, ducktail rear spoiler, and 934/935-style side mirrors. To really punctuate the one-of-a-kind nature of this Porsche, a famous designer used a one-off color for the paint.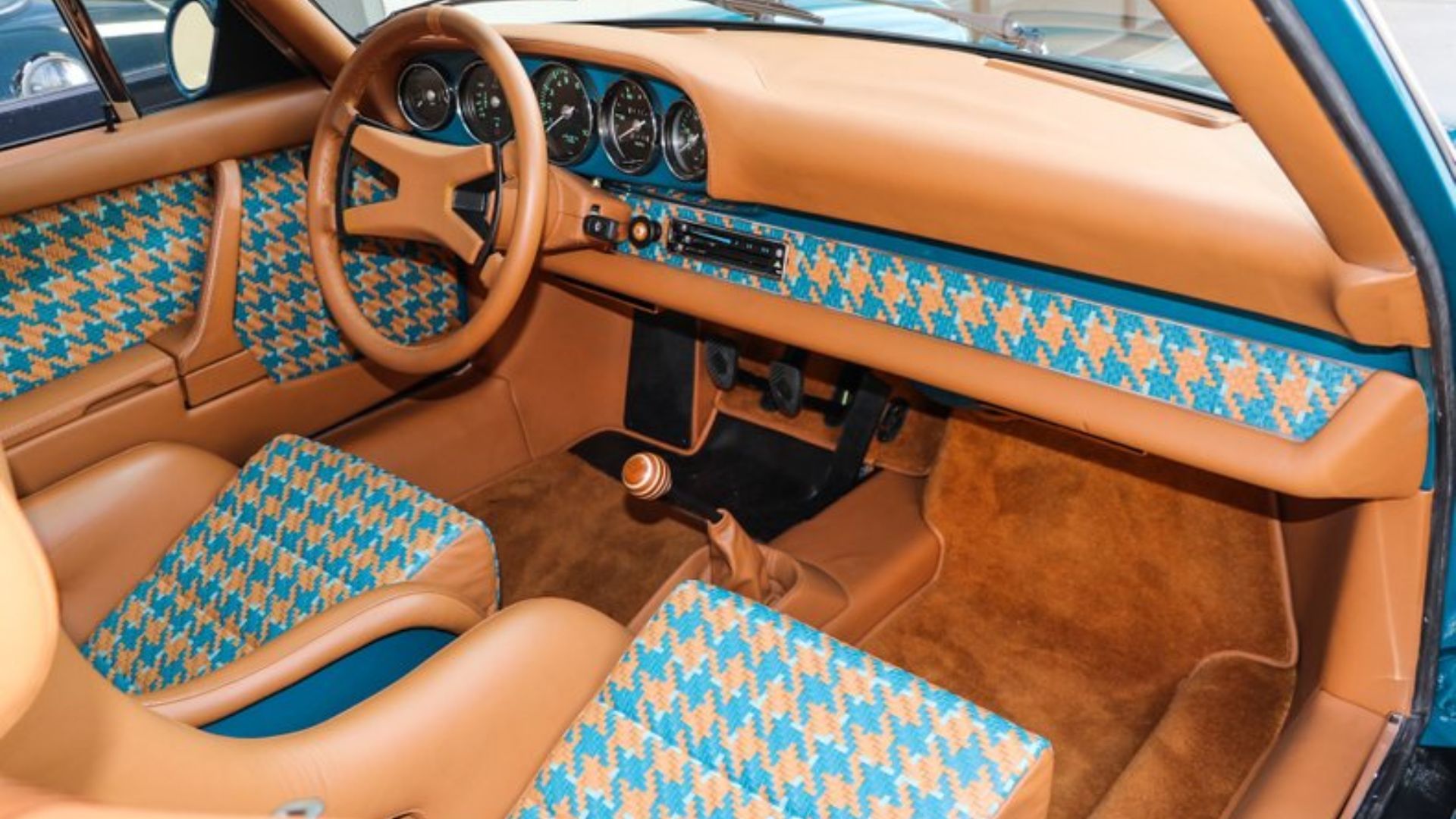 Just as impressive as the exterior, the cabin is loaded with both style and performance upgrades. A roll cage adds to the structural rigidity of the car, allowing it to handle the large power increase. Leather covers the bars as well as the hardback sport seats and quit a few other surfaces, adding an elegance to the space. Wool carpeting and a unique weave for the seat and door panel inserts matches the exterior color. Many callouts to influential Porsches are included, like the gauges inspired by the 356 and a wood shift knob similar to the Porsche 917's.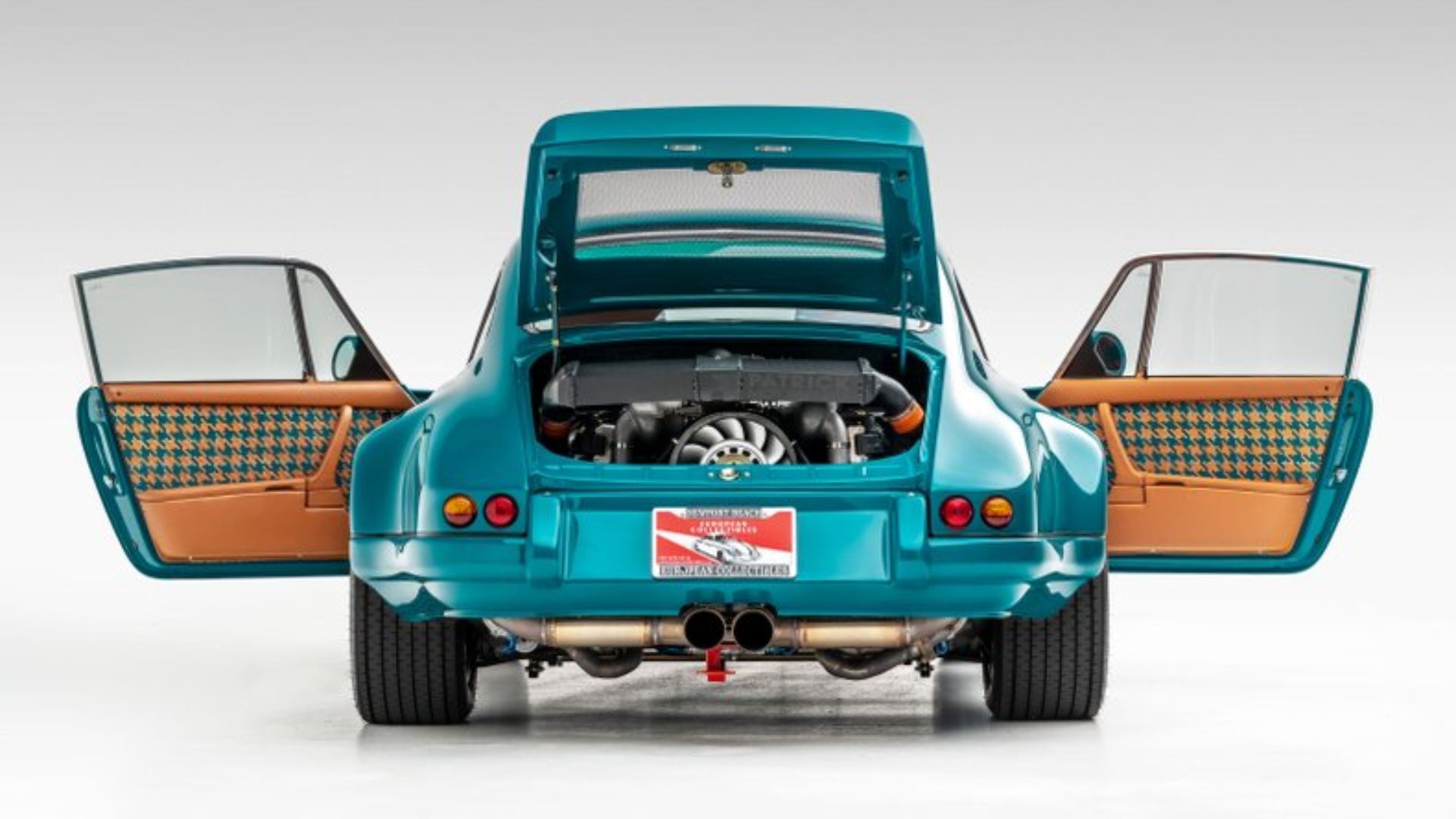 You'd be hard-pressed to find another Porsche 911 like this one available through European Collectibles. If you have questions about this car or the purchase process, feel free to contact them. Also, look through the other vehicles they have available for purchase, which include quite a few Porsches.