This unique ride has only 48,900 actual miles on the clock.
---
The top dog wagon from American Motors Corporation, this 1968 AMC Ambassador 401 is still looking fantastic. While it might be hard to believe, this hardtop coupe is a genuine survivor with everything original. Carlisle is sending this car to the auction block with a stated 48,900 actual miles. Considering just how spotless this ride looks, that's actually not a difficult claim to believe.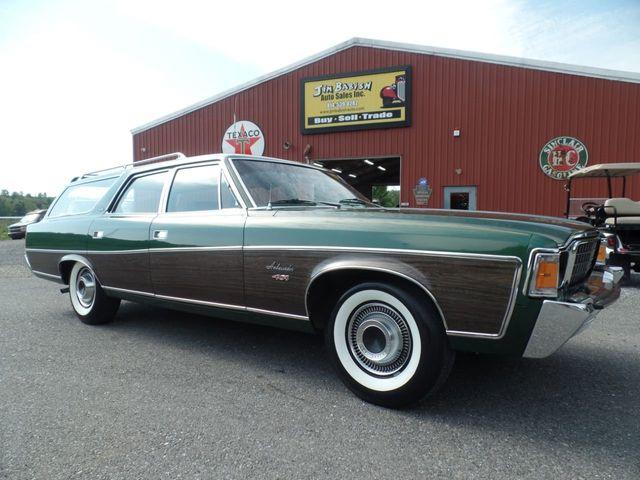 Wearing a clean green and woodgrain, this Ambassador has been optioned up to the hilt. Among the factory-included options is air conditioning, something you don't always get in classic cars like this. Power steering and power brakes help you keep that exterior free from blemishes. Even more of a pampering feature is the reclining twin comfort lounge seating, which is fantastic for long trips and presents very well.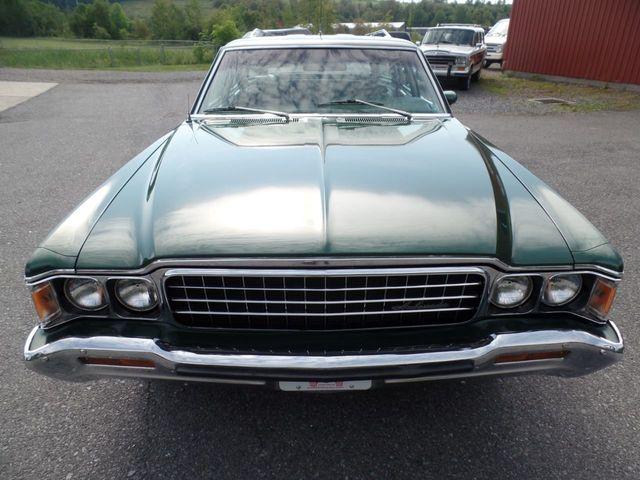 This 1973 AMC Ambassador Brougham 4 door Station Wagon is a  blast from the past and has plenty of power, thanks to AMC dropping a massive 401 cubic inch V8 engine, which is mated to a torque-command column shift. The drivetrain feeds into a Twin grip differential. This vintage wagon was ordered new at Hill View Motors in Greensburg PA as a demo.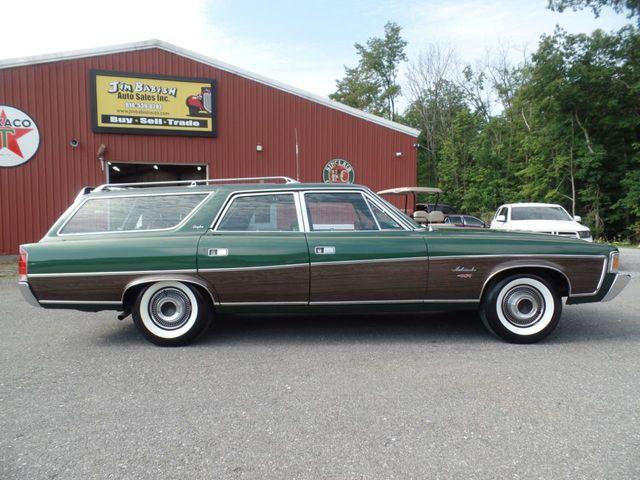 Even the smallest details on this 1973 AMC Ambassador Brougham 4 door Station Wagon amazing, from the chrome treatments on the exterior to the carpeting inside, to the Coker wide white walls to set it off.. Each factory control and gauge is present, including the OE radio. Someone obviously loved and cared for this classic AMC.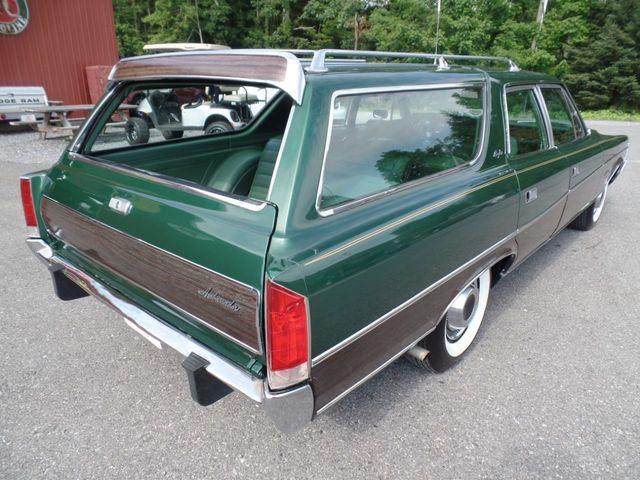 Find your first or next classic with Carlisle Auctions as part of its two-day Classic and Collector car auction. The event runs February 25 & 26, 2022. Bid and buy in person, on the phone or online! For an investment that truly accelerates, call 717-960-6400 to learn more or visit https://carlisleauctions.com