This high-rolling luxury car will make you feel like royalty.
---
We've all fantasized about riding around in boastful limousines with a swanky destination in mind and some comfortable seats. However, very few will ever experience the luxury of a vintage limo from one of the most iconic brands in German. Of course, I'm talking about Mercedes-Benz, a company known almost exclusively for its luxury automobiles. This particular vehicle is a beautiful example of Germany's most exclusive limousine and the sort of treatment you can expect from it. So what makes this such a fantastic vehicle for anyone with a taste for luxury and high-class style?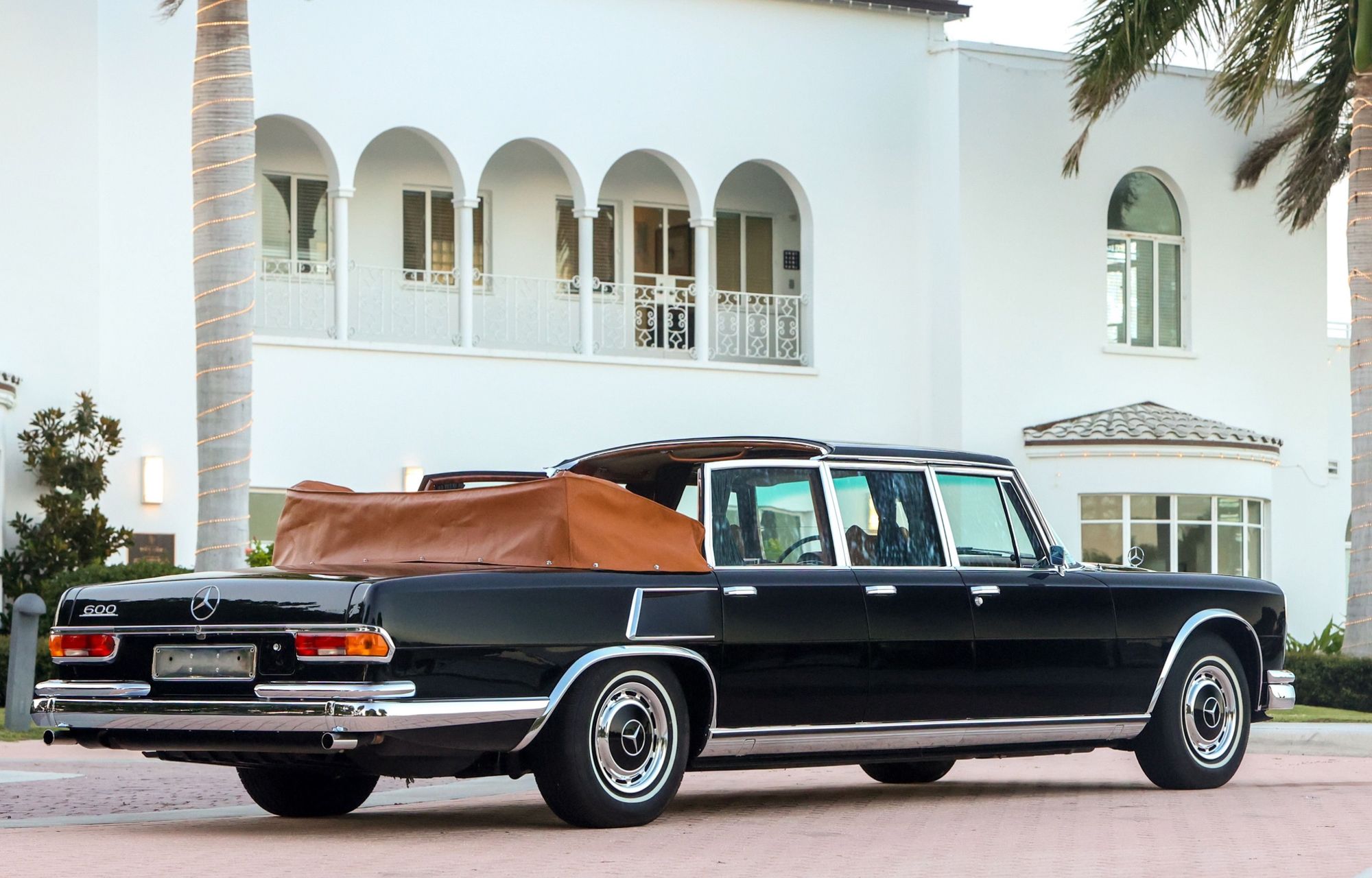 On the outside, you'll notice a few features that made the vehicle stand out in a crowd during the daytime. Some of these options include sharp body lines and a convertible top which should prove helpful to all sorts of high-rollers. These qualities are great for any limo or driver looking to garner a lot of attention, but sometimes it is best to take a subtle approach. For those times when you'd like to be a little more low-key, you also have a smooth black paint that hides the car at night, letting you enjoy your night in peace. All of this is well and good, but this vehicle is not only known for its excellent body and exterior styling.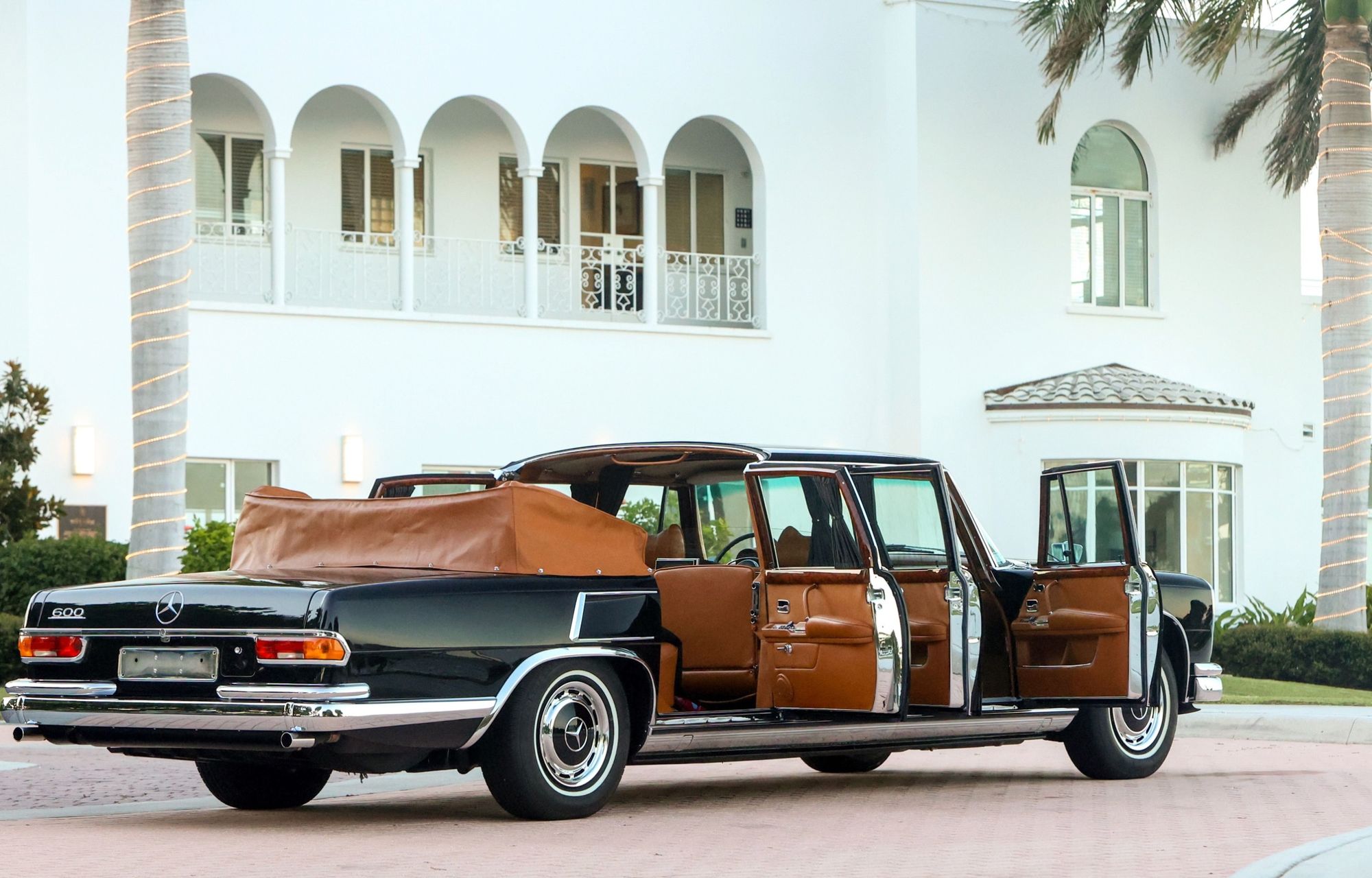 From the driver's perspective, this is a nice car, like a really nice car with all of the incredible luxury features you might expect from a brand new Mercedes-Benz. These things include a smooth brown leather seating arrangement and well-crafted controls. However, the passengers have it even better with a fully functional TV and entertainment system that some newer cars would be jealous of. On top of all that, this is one of only 26 Landaulets made with six doors, making it ultra-rare. All these things make the vehicle an excellent choice for any classic car collector or business owner looking to show off to the public with a fancy automobile with style and class.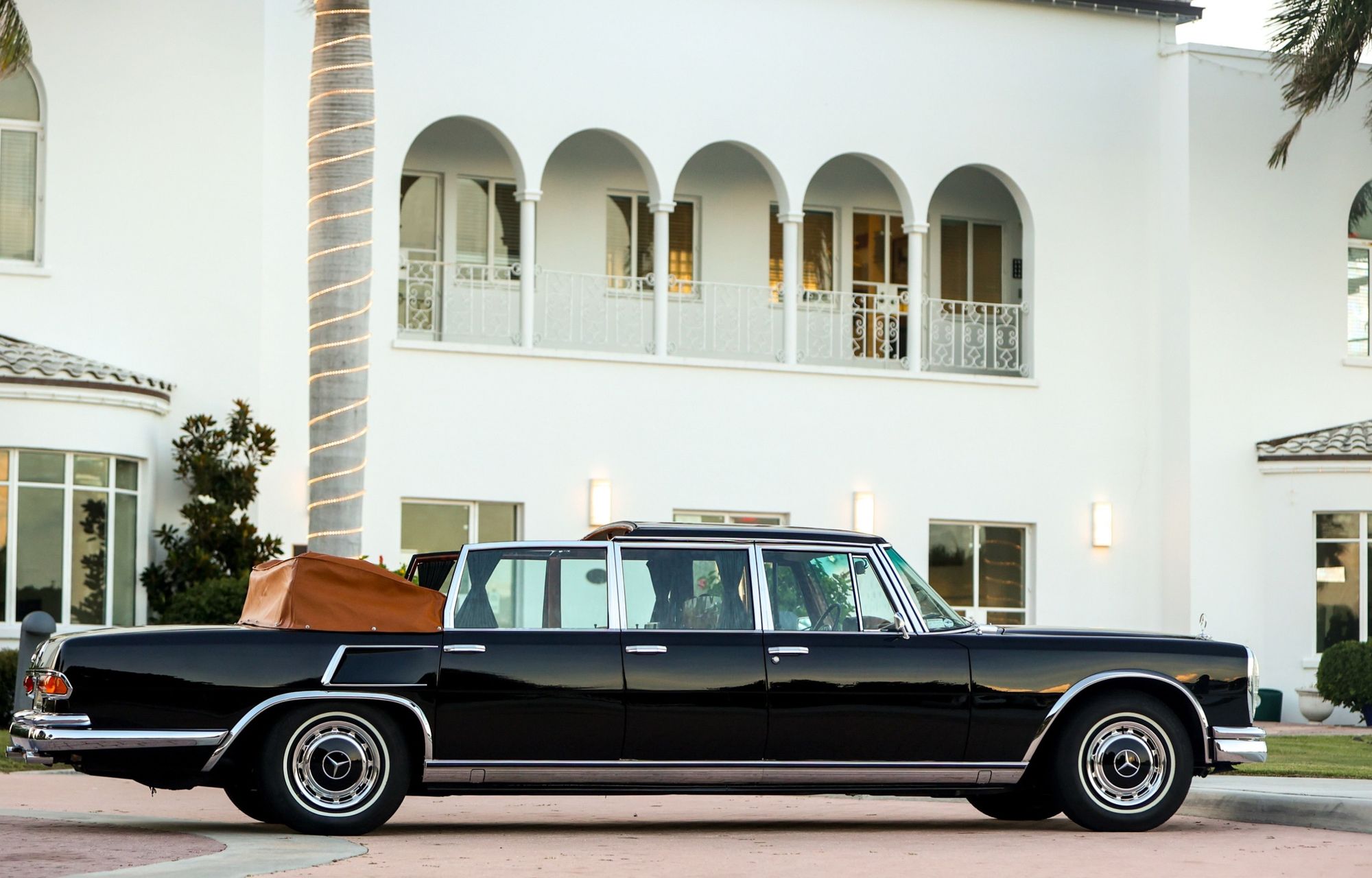 Broad Arrow Group, Inc. ("Broad Arrow Group") and its subsidiaries, Broad Arrow Auctions, Broad Arrow Capital and Collectors Garage represent the collective vision of its founders, team members, and partners — to be the best advisor, marketplace, and financier for car collectors, with integrity, trust, and innovation. Broad Arrow Group is a holding company founded to develop and operate a portfolio of businesses and brands that address the needs of various segments of the collector car market and to transform the collector car industry. Learn more at www.broadarrowgroup.com