This explosive muscle car wears a jaw-dropping Aegean Aqua Metallic for your viewing pleasure.
---
One of the most lauded of the muscle cars at a time when these powerful beasts ruled American roads, a 1970 Oldsmobile 442 is impressive in any state. However, this one is all dressed up with Aegean Aqua Metallic and black stripes for a look which will make jaws drop open while eliciting all kinds of verbal excitements.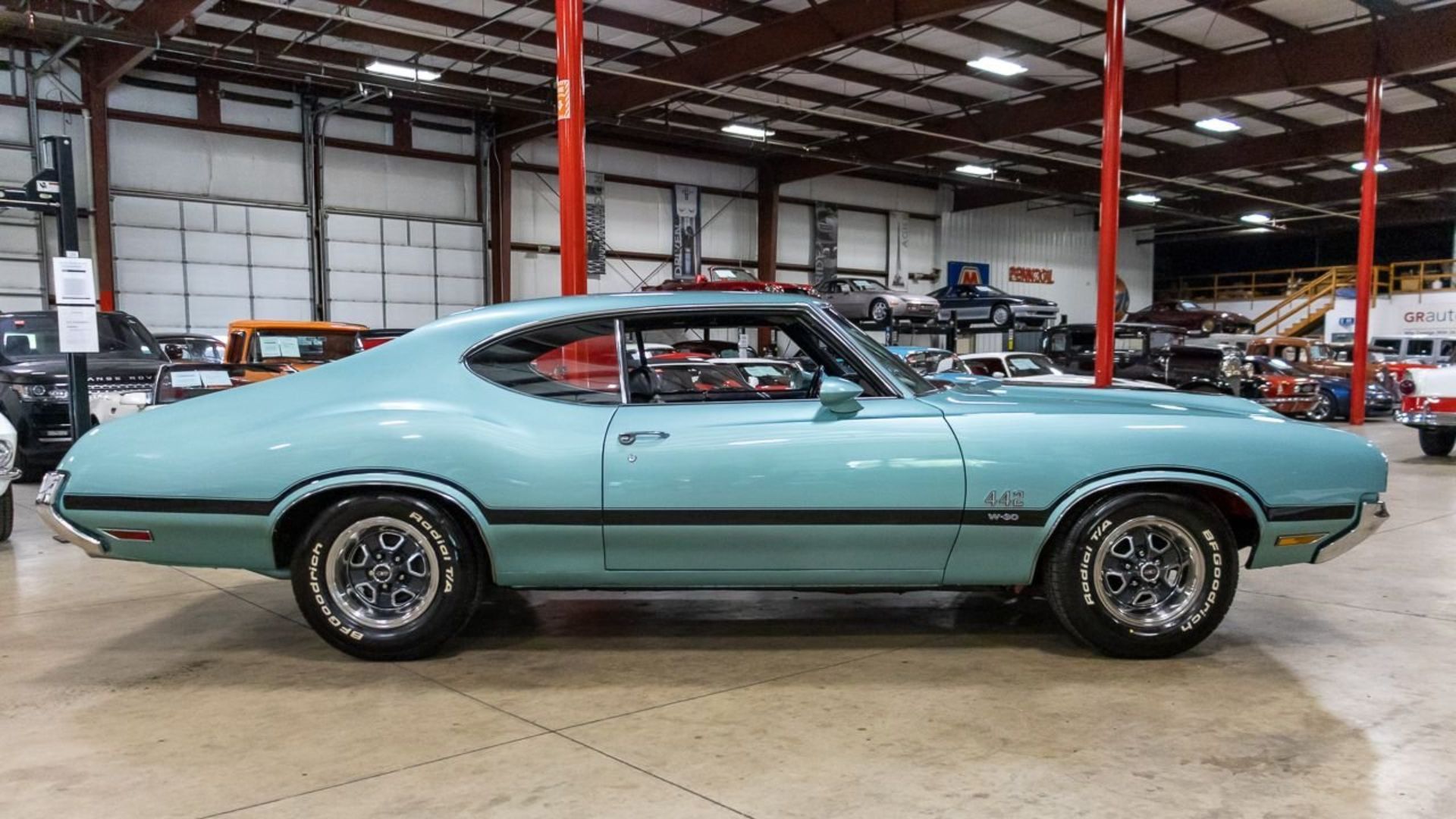 Of course, there's more than just looks to be excited about with this Olds. It brings the heat with GM's 455ci V8, the biggest and most powerful engine the brand offered, making a high point for the Oldsmobile name. Hey, with the muscle car wars waging, you couldn't bring a peashooter to a high-horsepower fight. This particular engine is advertised with 328-degree cams and a W-30 carburetor.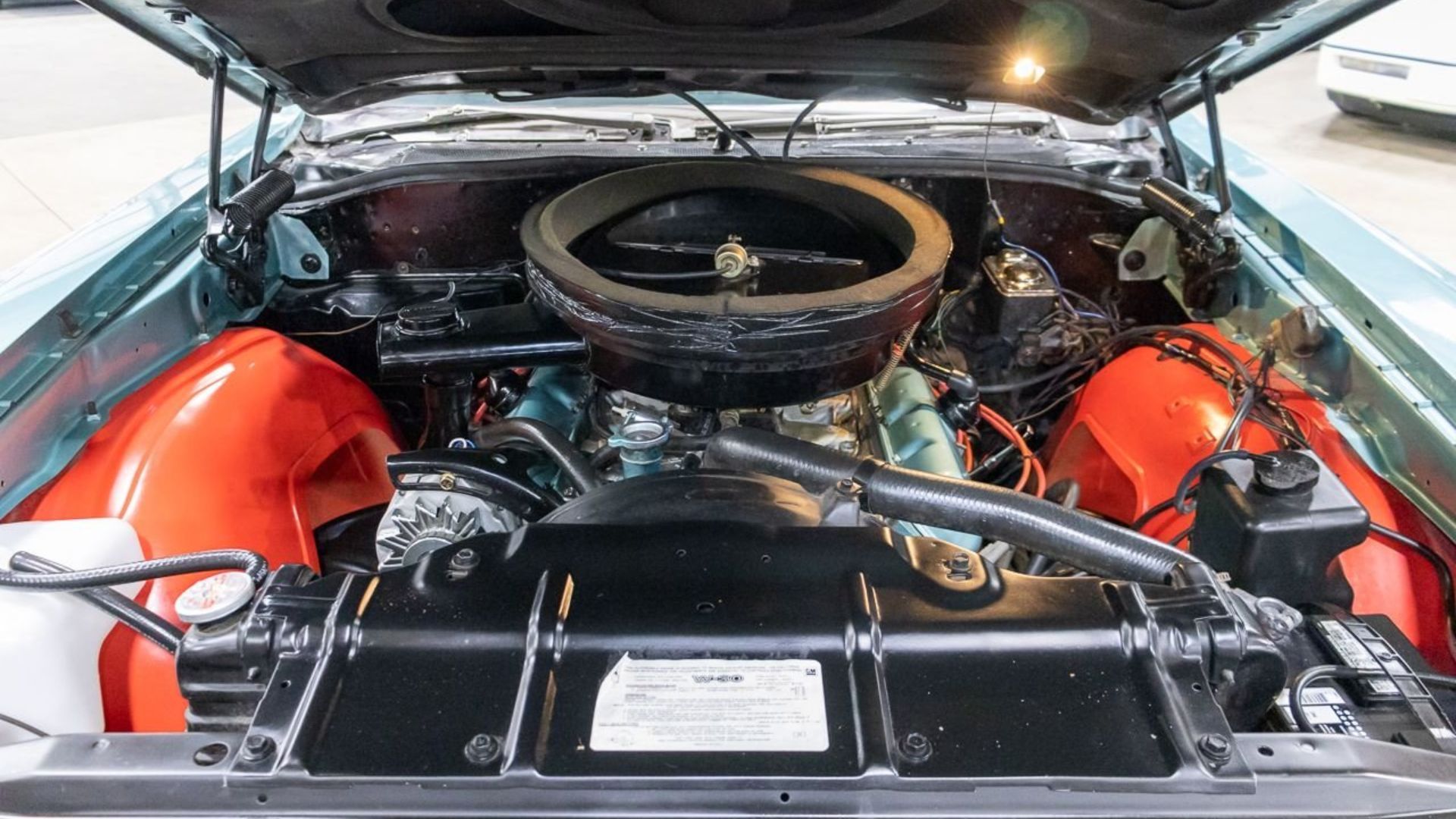 While some classic muscle cars are intimidating to modern drivers, this Oldsmobile 442 is far more approachable. It has an automatic transmission, so there's no wrestling with a monster clutch and manhandling a shifter constantly. Meanwhile, the twin scoop ram air hood looks cool, while there's a "flapper door" air cleaner for making satisfying sounds when you drop the hammer.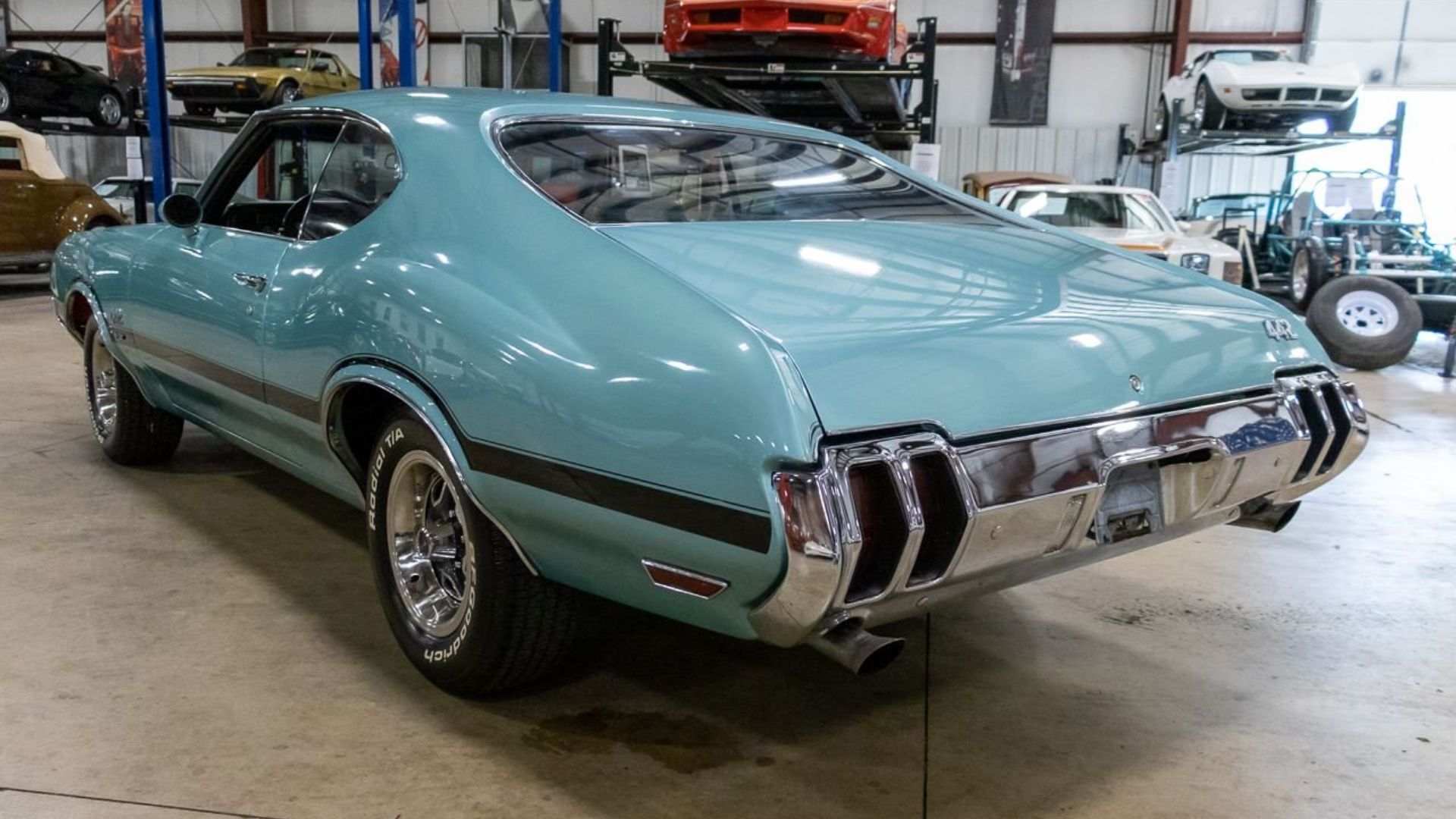 There are even more cool details on this car. For example, the W-30 emblems are made of diecast. Red plastic fender walls are visible when you pop the hood to service the engine. The 15-inch wheels are wrapped with BFGoodrich Radial T/As which look new.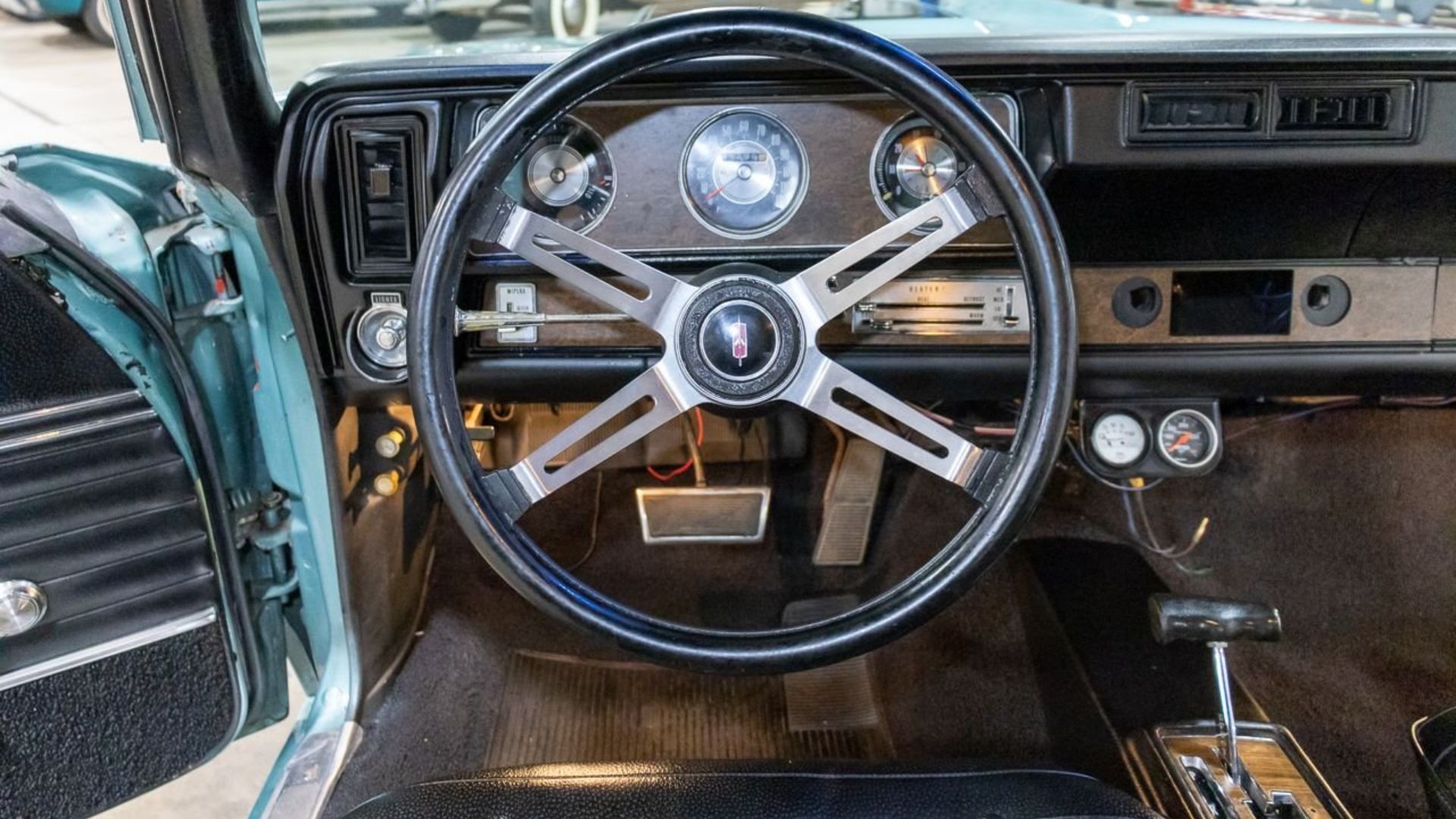 In the black interior, woodgrain accents on the door panels, dash, and center console warm things up considerably. The factory gauges and controls are joined by a couple of additional gauges attached under the center of the dash.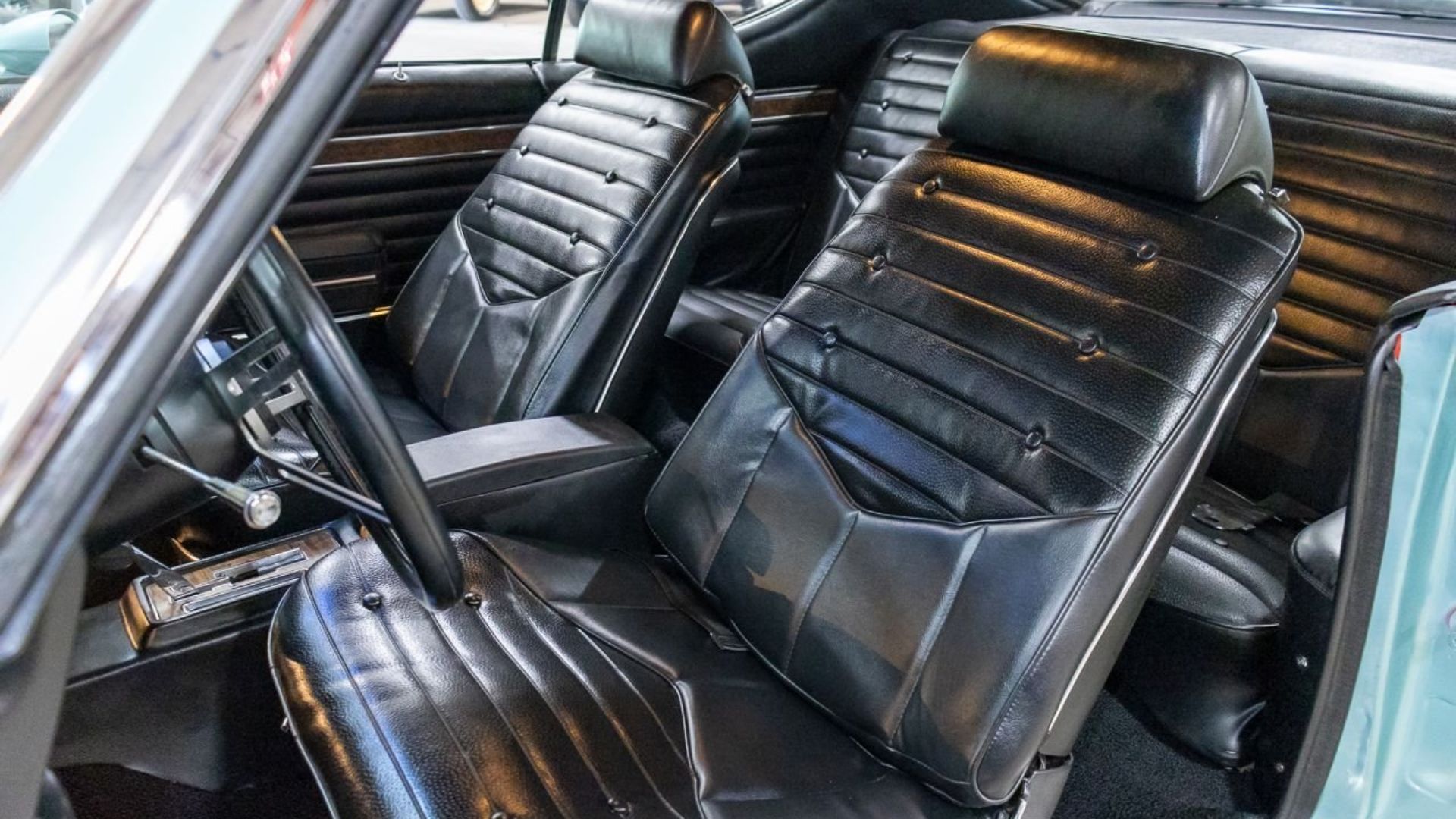 The Oldsmobile 442 is a legend in the industry, but it started out as a response to the mighty Pontiac GTO. Launched as a package for the F-85 and Cutlass in 1964, the name originally stood for a 4bbl carb, four-speed transmission, and dual exhaust system. In 1965 the significance of the name changed when Olds adopted a 400ci V8, making the 442 a hot muscle car. Thanks to surging sales, the 442 was made a standalone model in 1968, lasting through 1972.
If you think you're interested in becoming the future owner of this 1970 Oldsmobile 442, get in touch with GR Auto Gallery.