There are many aspects of a vehicle that can get it labeled by some as sinister, the easiest of which is a slick black on black livery. However, it would be a mistake to overlook this blue on blue 1970 Ford Torino with an almost evil secret under the hood.
---
The Torino started off as an option for Ford's Fairlane model. From the very beginning, the car was available with any number of engine options, several transmission options, and nearly all body styles. Although the model drew most of its attention from the average car buyer looking for a good family car, many of the available options insinuated that there was more to the Torino than what meets the eye.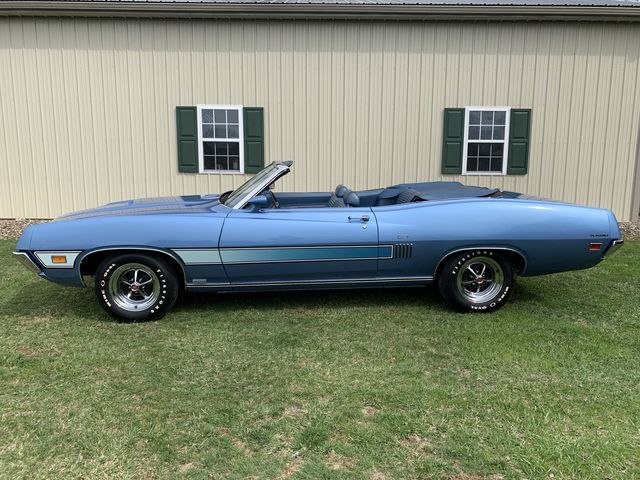 With independent studies from the time and much later agreeing, it is clear that the Torino was intended to be one of Ford's top competitors in the muscle car era and when so adequately equipped it was an absolute force to be reckoned with no matter the direction of the road or the shape of the driver's preferred track.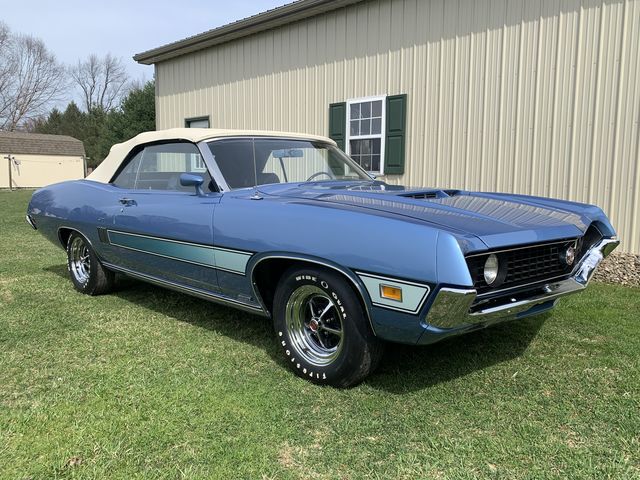 This 1970 Ford Torino Convertible being offered at Carlisle Auctions' upcoming spring event is a true testament to what the Torino was meant to be. It is beautifully restored with a blue over blue finish and an iconic fading side stripe. Body and interior alike are incredibly done and well kept. From the eloquently trimmed interior to the white vinyl top and the traditional plaid trunk mat, everything about this classic Ford screams show car. Until you lift the hood to find a massive big block 429-cid topped with a 4-barrel carburetor and paired with an automatic transmission. Other features include power steering and power disc brakes. For more information on this beautifully restored big block Ford Torino be sure to visit carlisleauctions.com.