That's just a Plum Crazy number, we know.
---
It was a long time ago this 1970 Dodge Challenger R/T was made, 50 to be exact, so you'd expect by now it would have accumulated all kinds of rip-roaring miles worth of fun. Expectations are set so they can be smashed by someone, and in this case it was an owner who saw the value of this classic American muscle car. They had the restraint to limit use to 61,000 actual miles, According to GAA Classic Cars. But that's just the beginning of what makes this Mopar a highly collectible and ultimately desirable vehicle.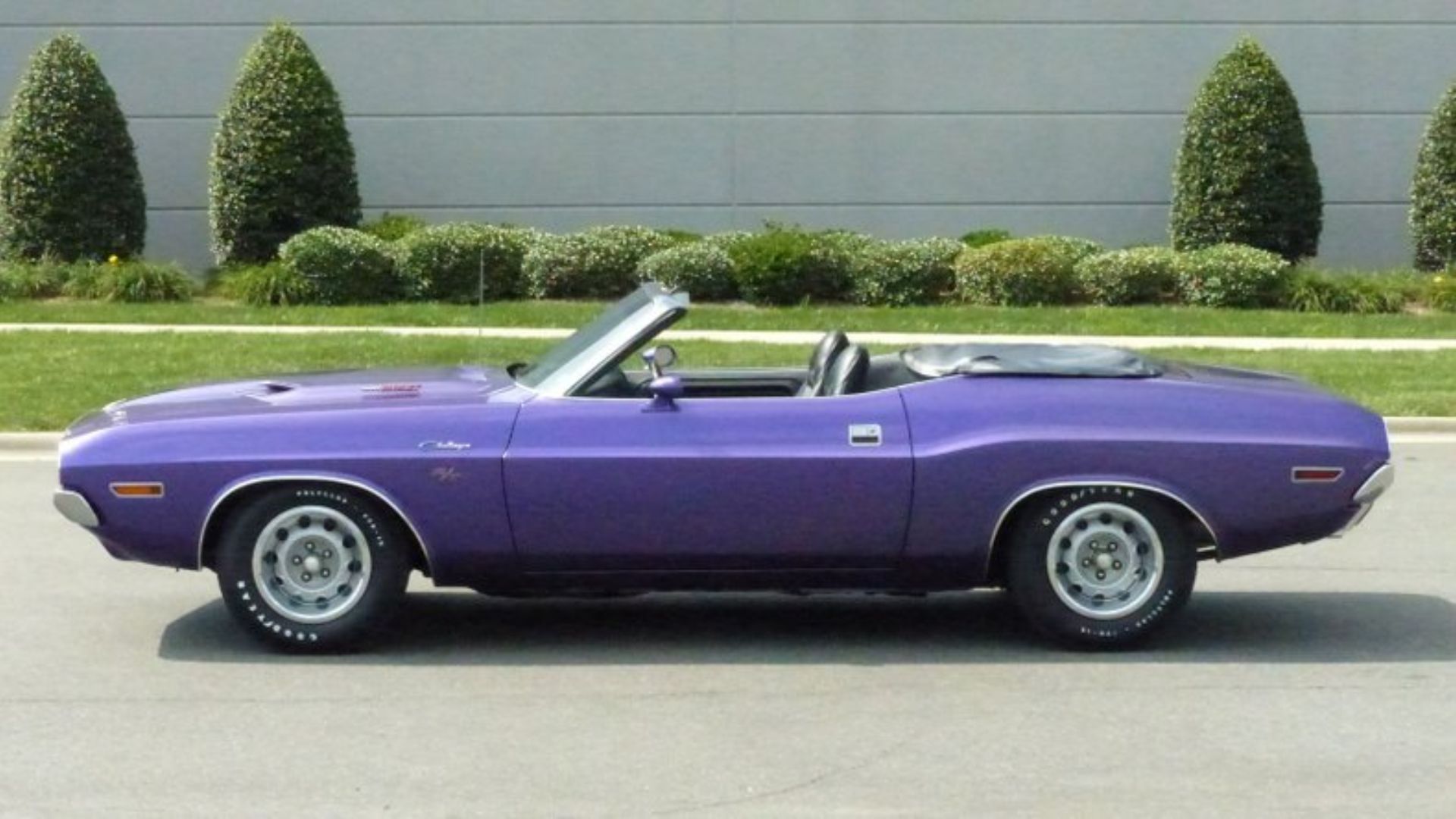 The configuration of this Challenger is so unique there are only 98 others like it in existence. It starts with the coveted Plum Crazy paint and that fact this is a convertible, not a coupe. Chrome on the wheel opening moldings and exhaust tips really flaunts what this Dodge has. It rides on rally wheels with Goodyear Polyglas tires. You'll find the black leather interior features bucket seats, pistol grip shifter, Rallye Instrument Cluster, rim blow steering wheel, plus a center console with wood grain tips. There's even an AM radio with 8-track player, plus a remote driver exterior mirror.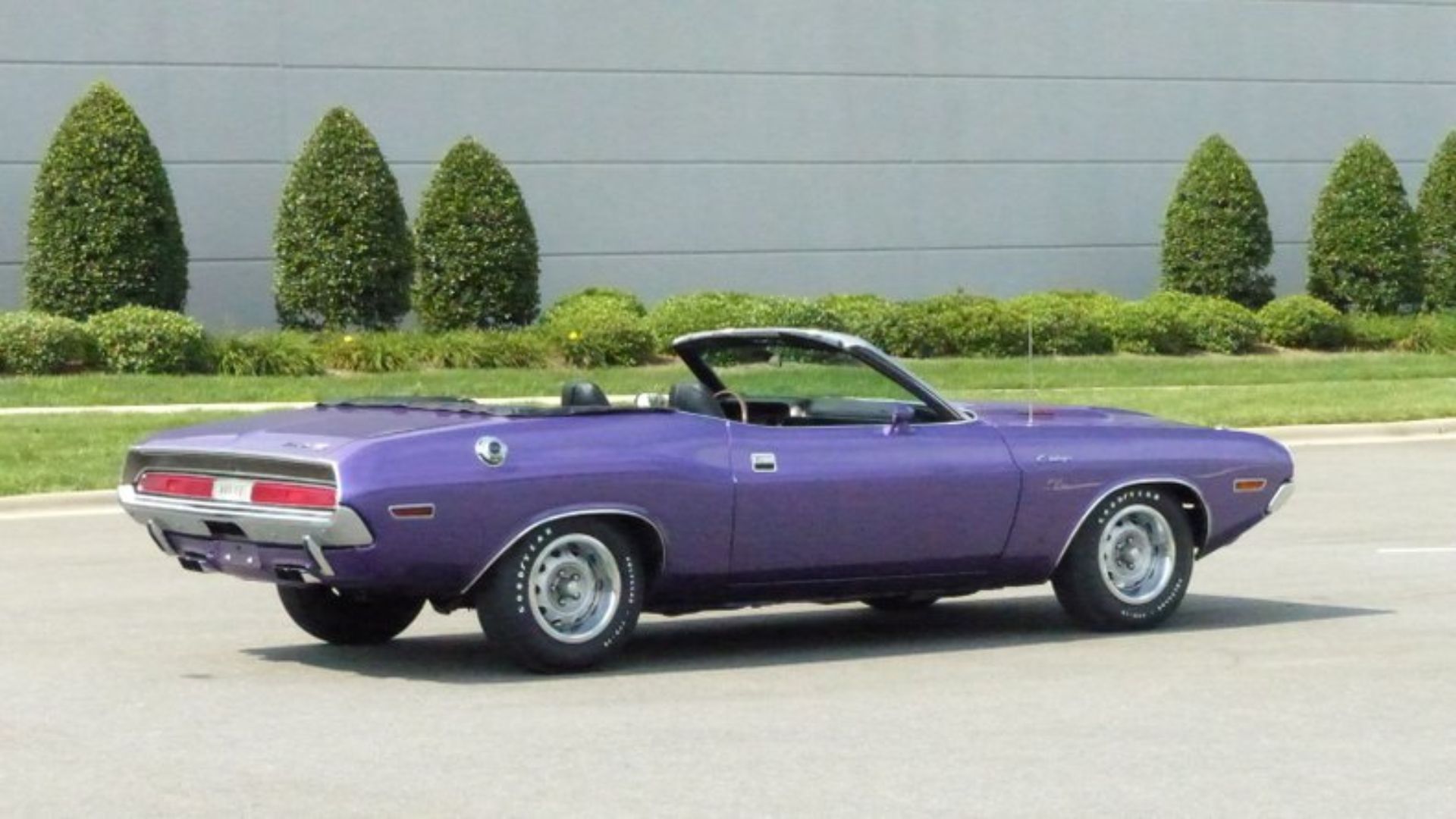 All that is fantastic, but what really puts the icing on this '70 Challenger R/T convertible is the 440ci Magnum V8 Six Pack sitting under the expansive hood. That right there makes it one of only 99 drop-top Challengers from the 1970 model year to be blessed with that engine.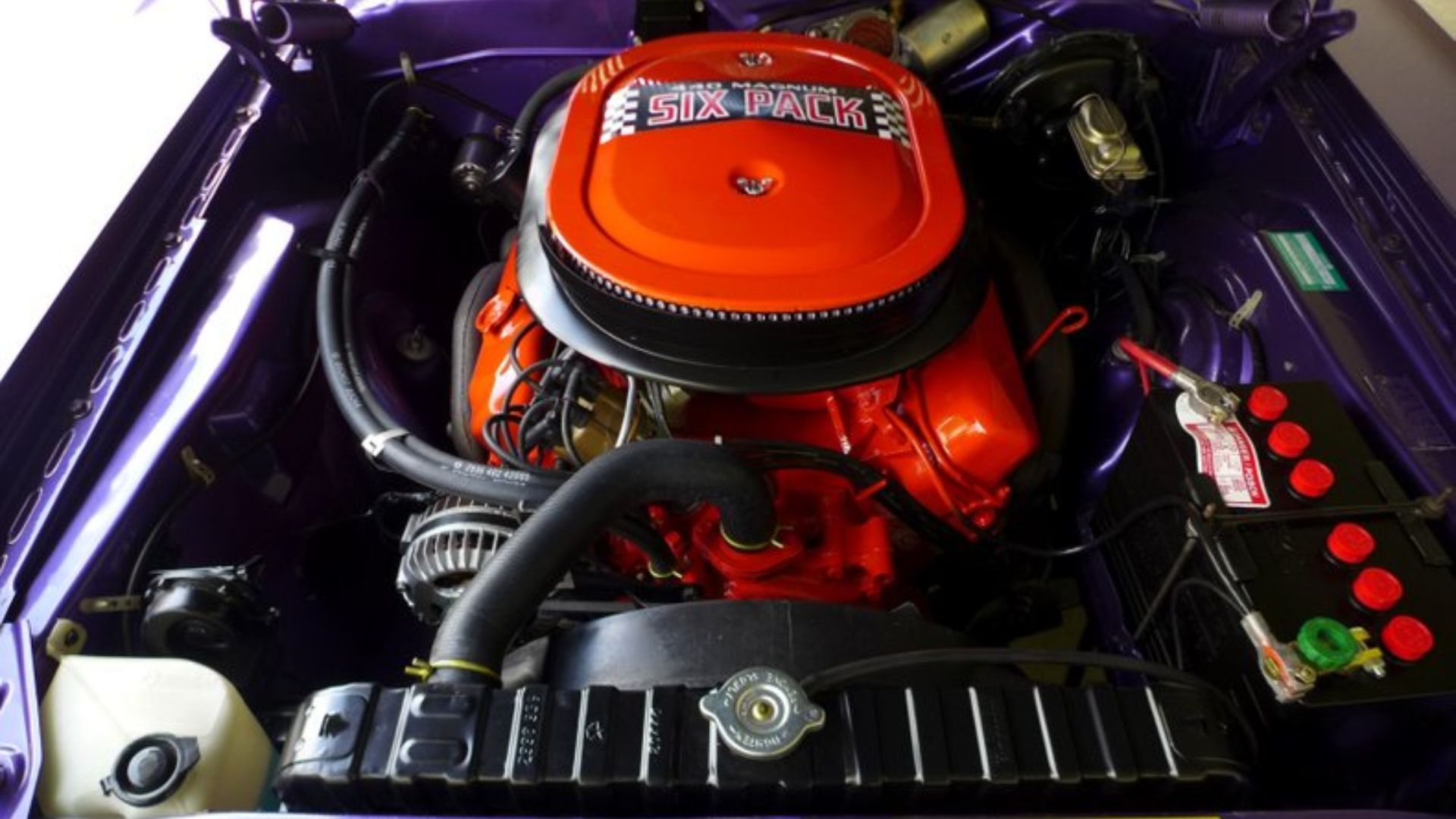 The fun doesn't stop there for this pampered Mopar. There's also a four-speed manual transmission which sends all that power to the Dana 60 rear axle. Since this car has the Track Pak, that rear has a 3.54 ratio.
Riding with the wind blowing through your hair is ideal, but there's also a black convertible top if conditions don't allow for drop-top cruising. Like everything else, it's in good condition for a tight overall presentation.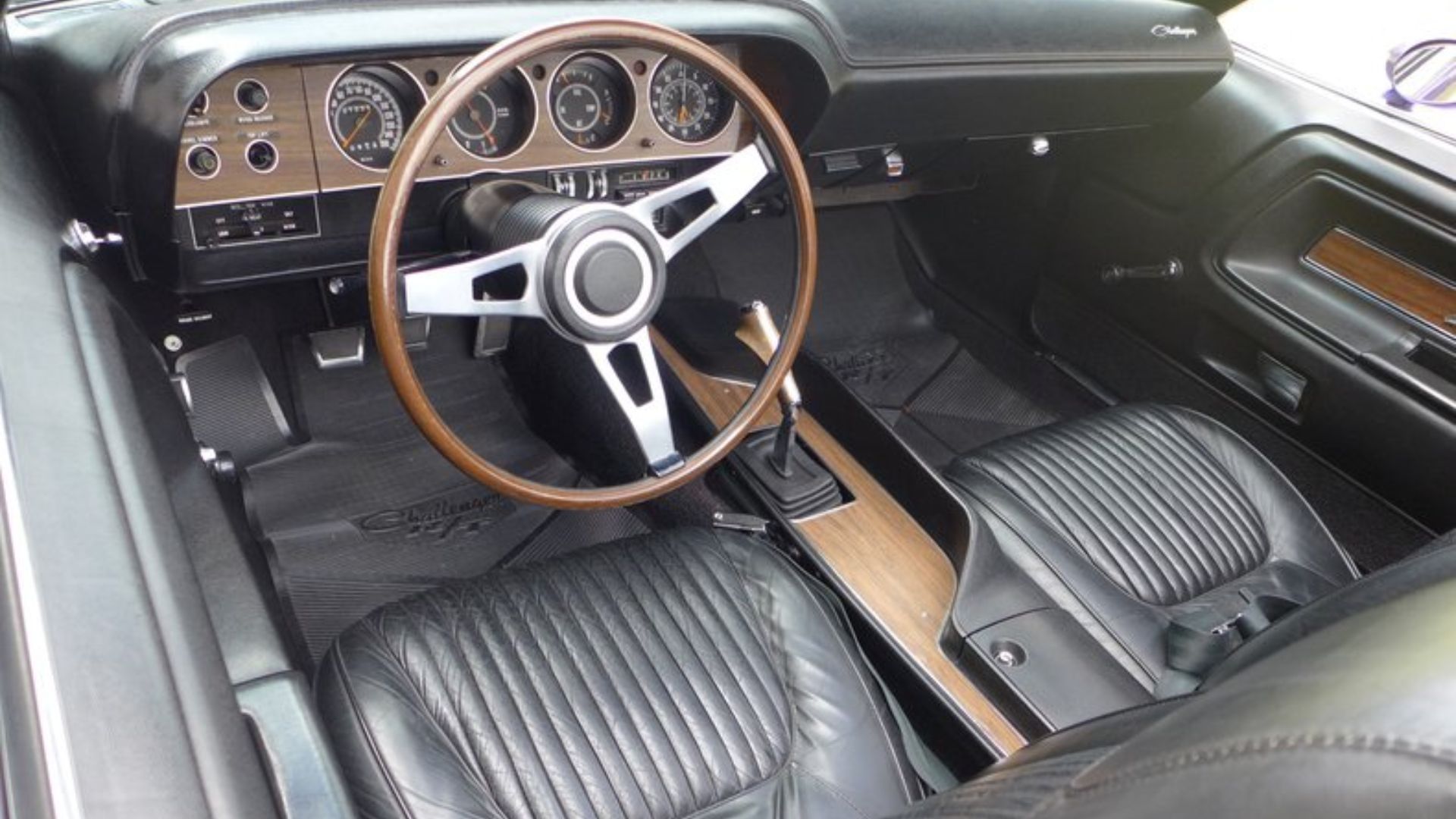 If you want a shot at owning this rare Dodge, contact GAA Classic Cars for details. While you're at it, take a look at the other consignments they have.
GAACC is also proud to announce the installation of iWave air purifiers. iWave air purifiers have been installed on all HVAC units in sales area, sky boxes and offices. These are the same units installed in hospitals and healthcare facilities to kill viruses, bacteria, mold, etc. as air flows through the HVAC.