This car was professionally built in front of a live audience at Barrett-Jackson in just 48 hours!
---
Looking at this gorgeous 1970 Chevrolet Camaro, there's no doubting the fact that this car is fast, but even before it hit the track, this car was incredibly quick. Known as the 48-Hour Camaro, this pro-touring Chevy was built by Ridetech in front of a live audience at the 2018 Barrett-Jackson Scottsdale auction in just 48 hours (over a six-day period), and now it's up for sale through Classic Car Liquidators.
There are plenty of videos of this car being built, but here's one showing the final product taking on an autocross.
Just from a styling standpoint, this split-bumper Camaro looks mean painted in Velocity Orange with gray accents, and the pro-touring suspension gives it a killer stance that is finished with 18x10-inch Forgeline wheels. Inside, this monster Camaro has Recaro bucket seats up front with four-point harnesses, and it's also decked out with power windows, custom gauges and air conditioning.
Under the hood of this pro-touring Camaro is a Lingenfelter 6.2-liter LS3 V8 with Holley electronic fuel injection that is tuned to produce a dyno-proven 579 horsepower and 487 lb-ft of torque. This engine is backed by a 4L60 performance automatic transmission, a custom aluminum driveshaft and a Currie nine-inch rear end. Pro-Touring cars are all about handling, which is why this car receives coilovers at all four corners and  four-wheel Baer disc brakes with 13-inch rotors. No detail was overlooked when this track beast was created!
The 48-Hour Camaro is what happens when you have a carte blanche budget for a build, and this custom pro-touring Chevy is being listed through Classic Car Liquidators for $99,999. That's a great price for a car equipped with top-notch components; the drivetrain alone cost more than $26,000! If you're interested in this Camaro, you can click HERE to make an offer.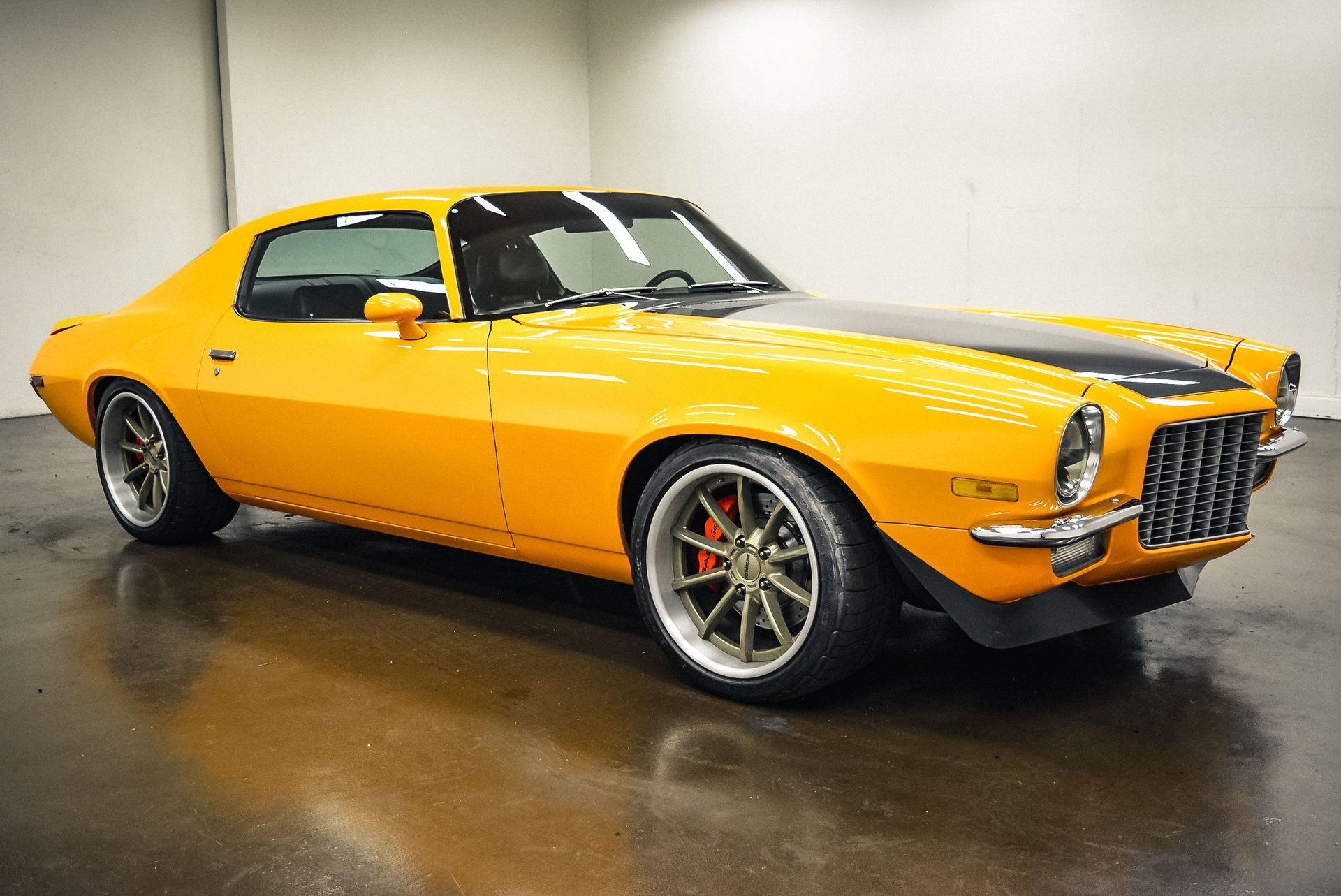 Related Articles...