This incredible classic pony car is looking for a new owner, will it be you?
---
Pontiac was once at the top of the American performance food chain before its tragic collapse in 2009. GM created the brand to fill the gap between Chevy and some of its more luxury-oriented manufacturers. It allotted the driver plenty of performance and style for a lower price than the far more striking models of the time. Unfortunately, as time went on, the public became disinterested in Pontiac, going so far as to label the brand as a grandma's car company. This was an issue that deviated from everything the manufacturer initially stood for, and the Pontiac production crew had just the solution.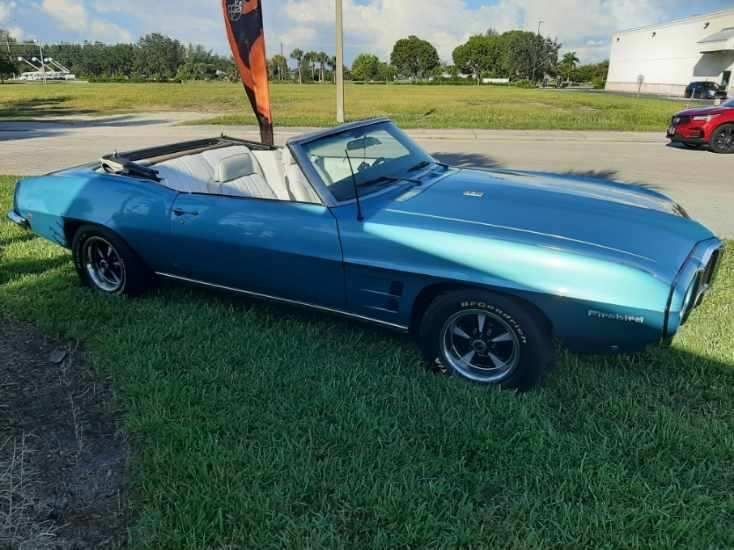 This solution came in the form of the first generation Pontiac Firebird which accompanied the Camaro in 1967 as its sister car. So, of course, this car is the perfect example of that emphasis on creating a fun, affordable, luxury muscle car. Under the hood of this incredible 1969, Pontiac Firebird Convertible is a powerful 350 ci V8. This engine more than makes up for the added weight with horsepower galore. That intense power is transferred through an efficient automatic transmission which means that driving this beast is exceptionally comfortable and speedy. So how does the aesthetic design match up to this stunning performance?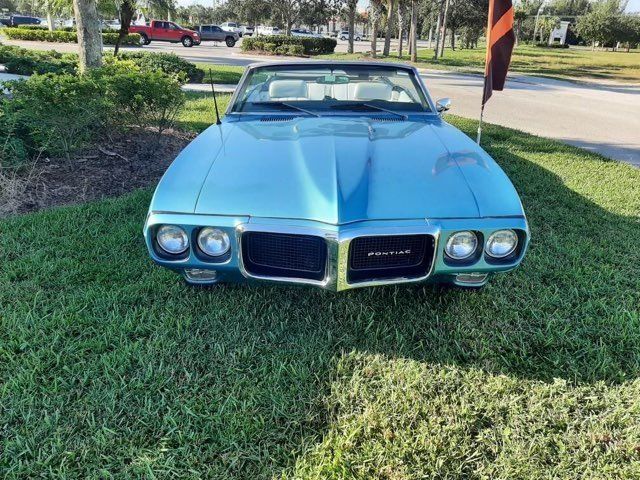 The exterior is coated in dark green paint, which contrasts perfectly with the white canvas top and makes catching eyes from enthusiasts and on-lookers relatively easy. The interior is a vintage-looking white leather which seems to wrap the whole car together very well. Two cup holders accompany the center console and sit far enough from the shifter to make shifting completely comfortable. Power brakes and power steering make the car handle like a dream, and the sturdy Pontiac rally wheels hold the car up and give it a rugged look.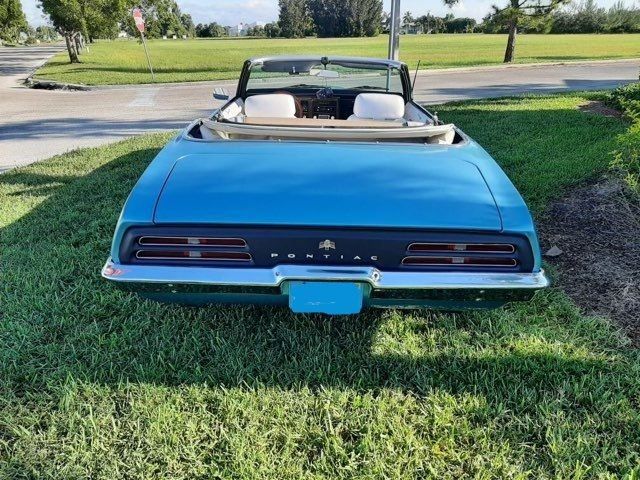 There is still plenty of time to Consign and Register to bid. Go to premierauctiongroup.com for more information.