This car has been kept in great condition over the years and now searches for a new owner.
---
The early generations of the Chevrolet Corvette have been regarded as the best of classic American automotive design. Despite the Mustang being considered the first to combine a small American chassis and big engine to compete with European sports cars. It indeed was the Chevy pretty boy that we all know and love today that started the trend of track-focus American sports cars. This great car was the first to utilize an incredibly lightweight body and chassis with the gigantic V8 engines that America would eventually be known for. That historical status has led the Corvette to be an extremely desirable car, especially within the automotive community. Now you may have an opportunity to own a great condition example with a big V8 and plenty of styles to match.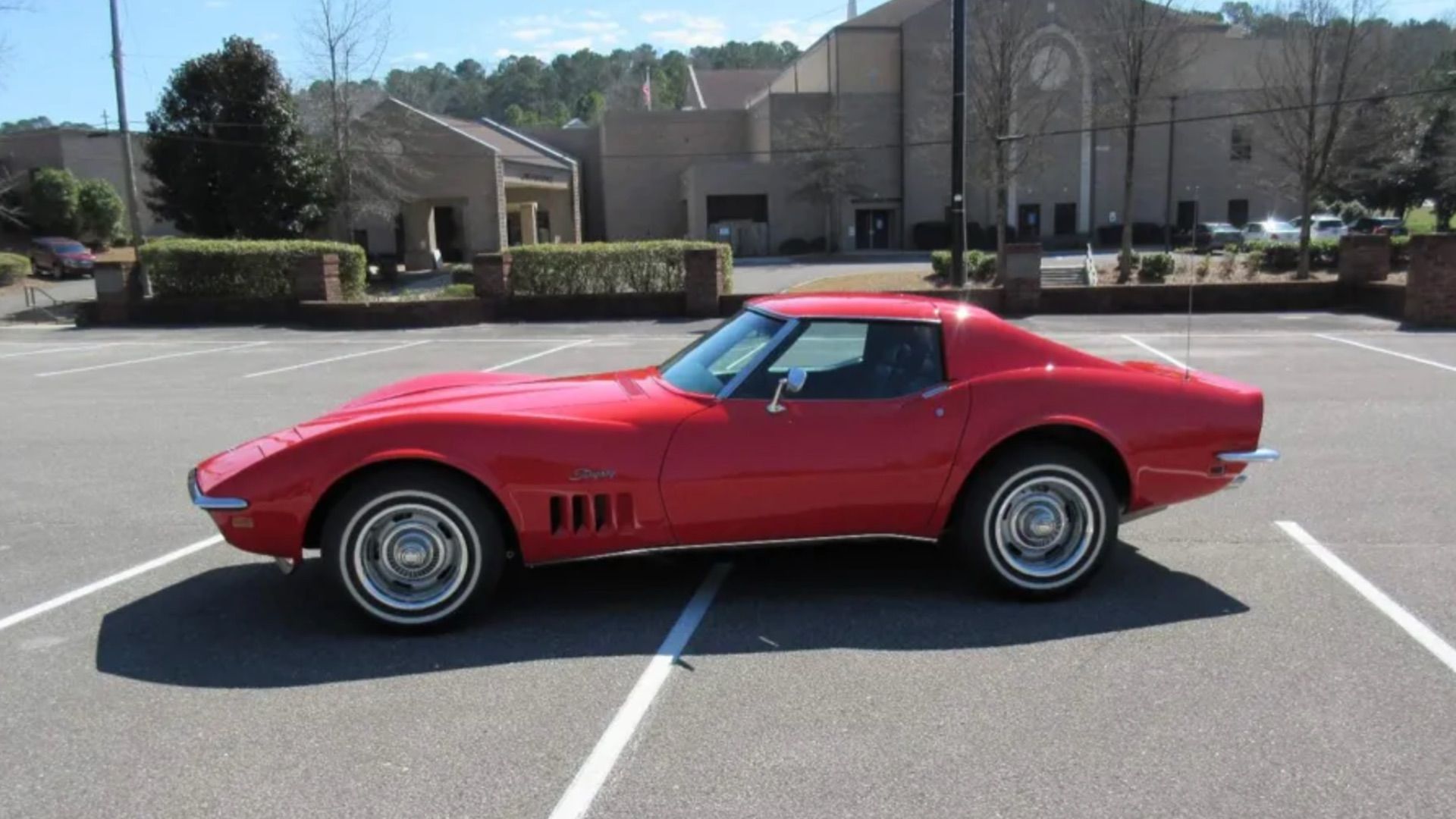 Under the hood of this incredible 1969 Chevrolet Corvette is a powerful L48 350 ci V8 engine that utilizes a classic carburetor system to produce nearly 300 horsepower. That is a considerable number for a car that only weighs around 3,500 lbs and is even crazier when you realize the era in which it was made. All of that power is transferred through what is likely the best transmission you could find in the automated option for the time. This is a TH400 automatic gearbox that makes switching between the three gears smooth and ensures excellent times on the drag strip. This would be the perfect car for a unique racing setup, but its performance is not the only great attribute.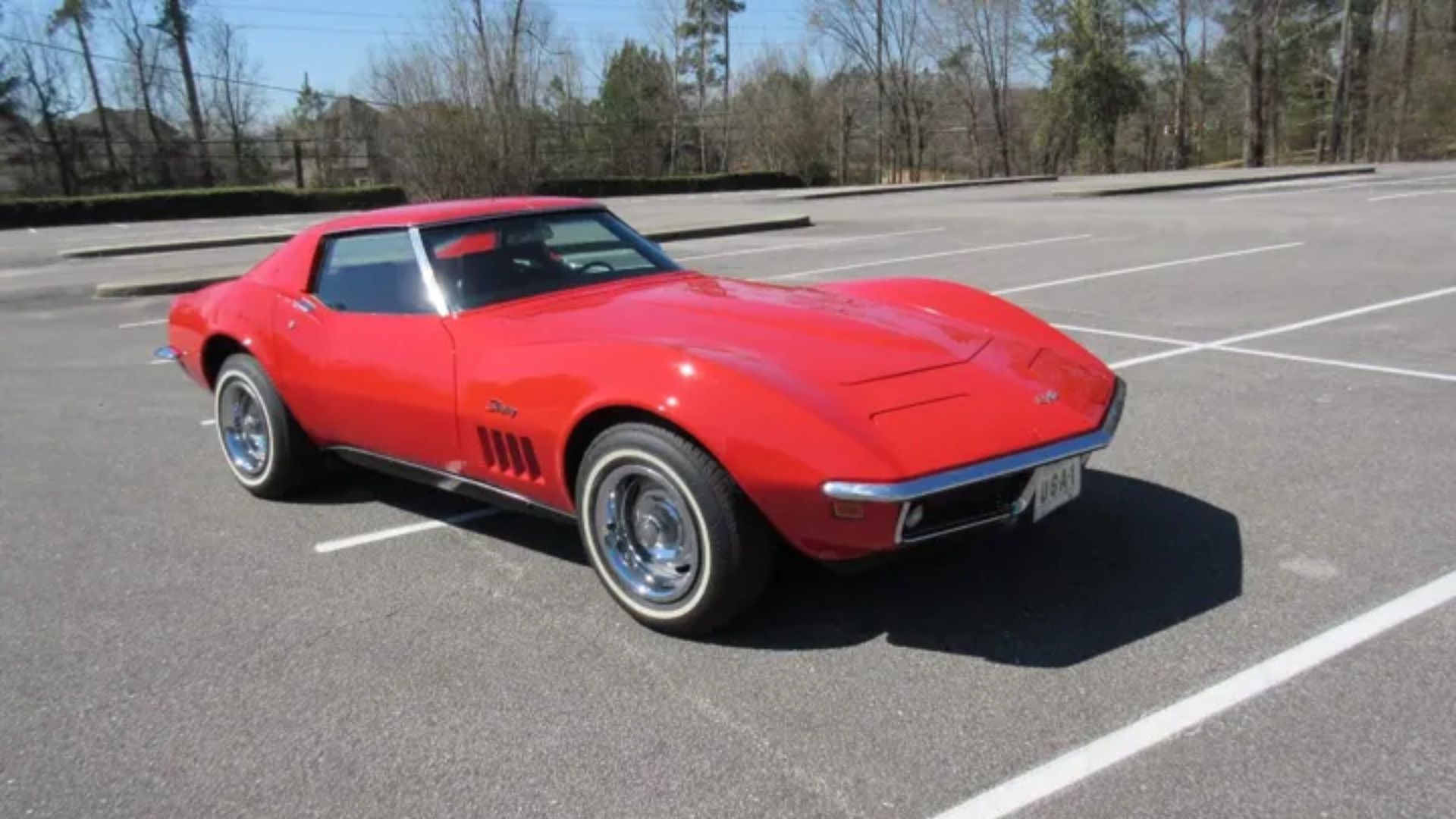 The exterior is coated in a fiery red paint that accentuates the swooping body lines and makes the car a beautiful piece of art. One particularly admirable trait of this sleek sports coupe is the condition of both the inside and outside of the vehicle. The current owner has kept it in excellent condition, and now the thing is in better shape than most of its brethren on the classic car market. Overall this is the perfect car for any racer, cruiser, or collector with a passion for late '60 design, and it could be yours very soon.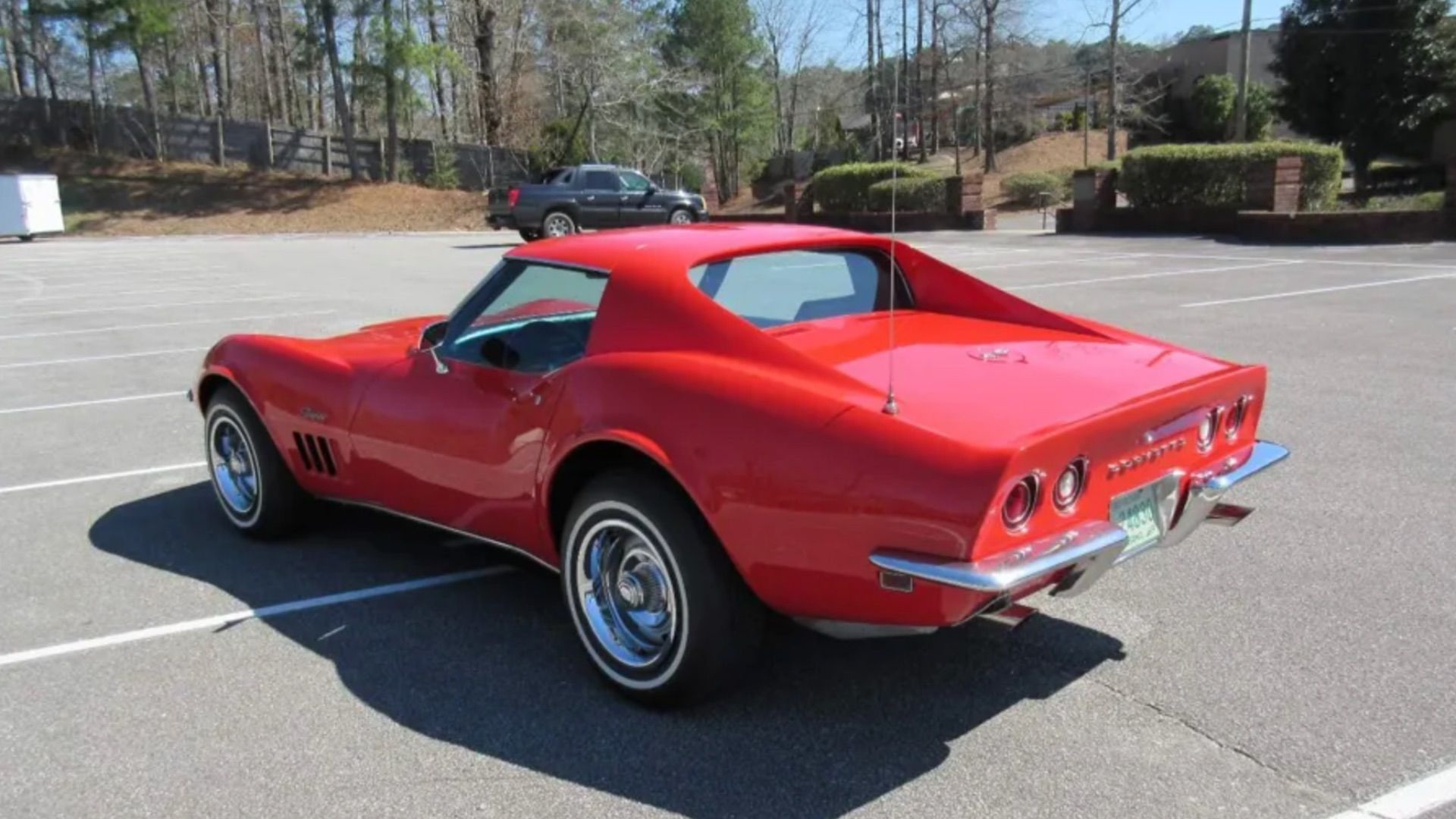 This vehicle and many other classics and special interest automobiles are for sale on Clasiq.com Clasiq.com takes online transactions to a new level with Independent Inspection Reports for all vehicles. Check out their listings and bid with confidence.