Back in the muscle car era of the late 1960s, if you wanted a truly special Chevy then what you were looking for was a COPO car. The same is still true today even after the original COPO program has long since expired.
---
For those wanting a no nonsense driver's car, Chevrolet's COPO program was a way to circumvent all of the red tape. Buyers could order the car they wanted without all of the options they didn't want and they wouldn't have to hear a salesperson say that the engine they wanted was not an option for their car because of some corporate brass policy. Nothing was off the table, any paint, any engine, any car. The catch was that it wasn't advertised, there weren't any ordering packages, and there were a limited number of dealers that knew about the program. This made the COPO cars quite rare. In fact, only 323 1969 Chevelles were ordered through the program.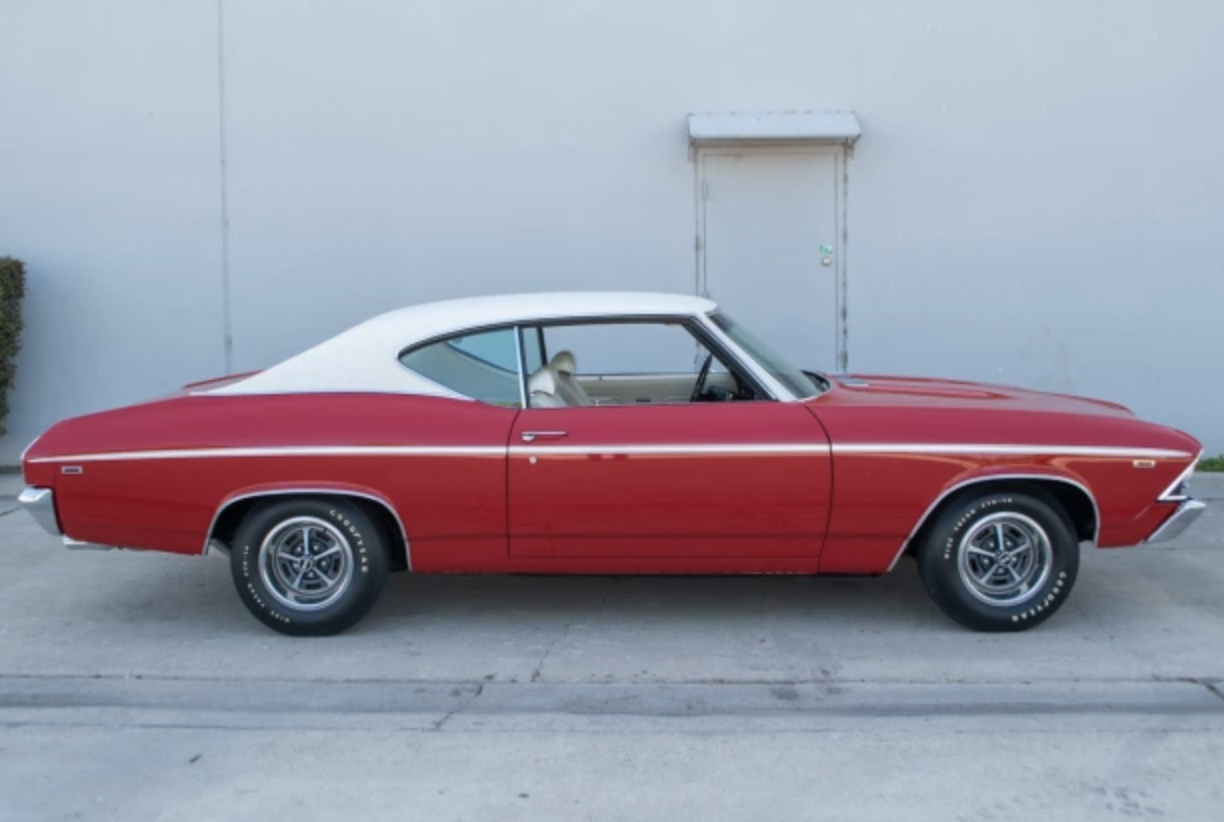 This 1969 Chevrolet COPO Chevelle Malibu was ordered with a particularly potent drivetrain and in a very unusual finish. Under the hood is a 427-cid L72 V8 engine paired to a 4-speed manual transmission and a Positraction 12-bolt rear axle. Other factory ordered options include 14-inch Super Sport wheels, a Super Sport hood, power-assisted front disc brakes, a dual exhaust system, and a radio delete panel. According to the selling dealer, the car was originally ordered in Cadillac Fire Mist Gold. However, it was refinished in Matador Red and fitted with a white vinyl roof during what appears to be a very proper restoration.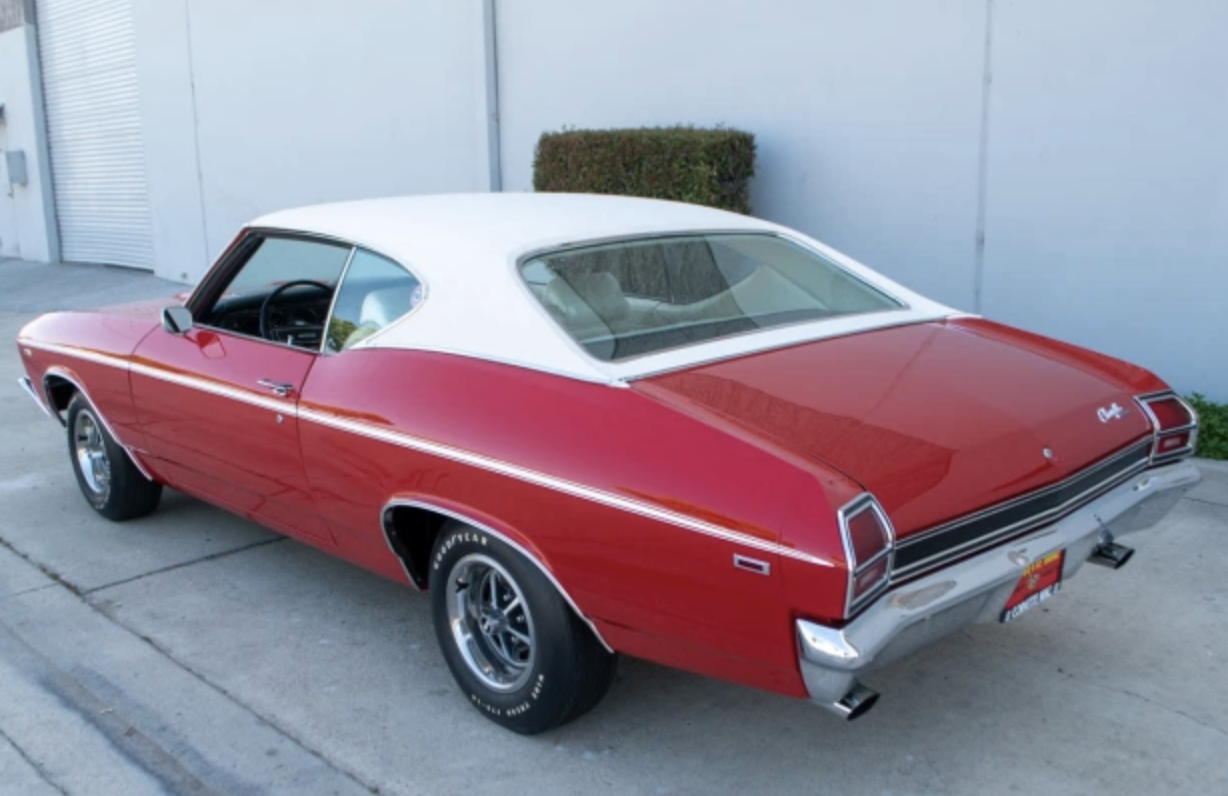 This car is now listed for sale by Corvette Mike on Bring a Trailer. Supporting documentation accompanies the car and is almost as fascinating as the car itself. Among the documents is partial service records, a COPO Connection Vehicle Verification certificate, and a clean Arizona title along with an affidavit from the original owner that states the Chevelle was a true factory L72 car and a letter from Chris White at Concours Concepts that states the originality of the drivetrain. For more information on this car and how to register to place your bid click here.