Aggression is this car's middle name.
---
While this may appear to be little more than a bright white Camaro from afar, a closer look will provide insight into this American pony car's incredible life. Each of the two doors features letting, indicating the vehicle's position as one of America's most iconic Indy Pace cars. Known for its appearance on the track in 1969, this incredible American sports car legend cannot be ignored. Along with these decals, you also get a Dover White paint job with orange racing stripes which further signify the performance of this Camaro. So what powers such a classic high-performance car like this one?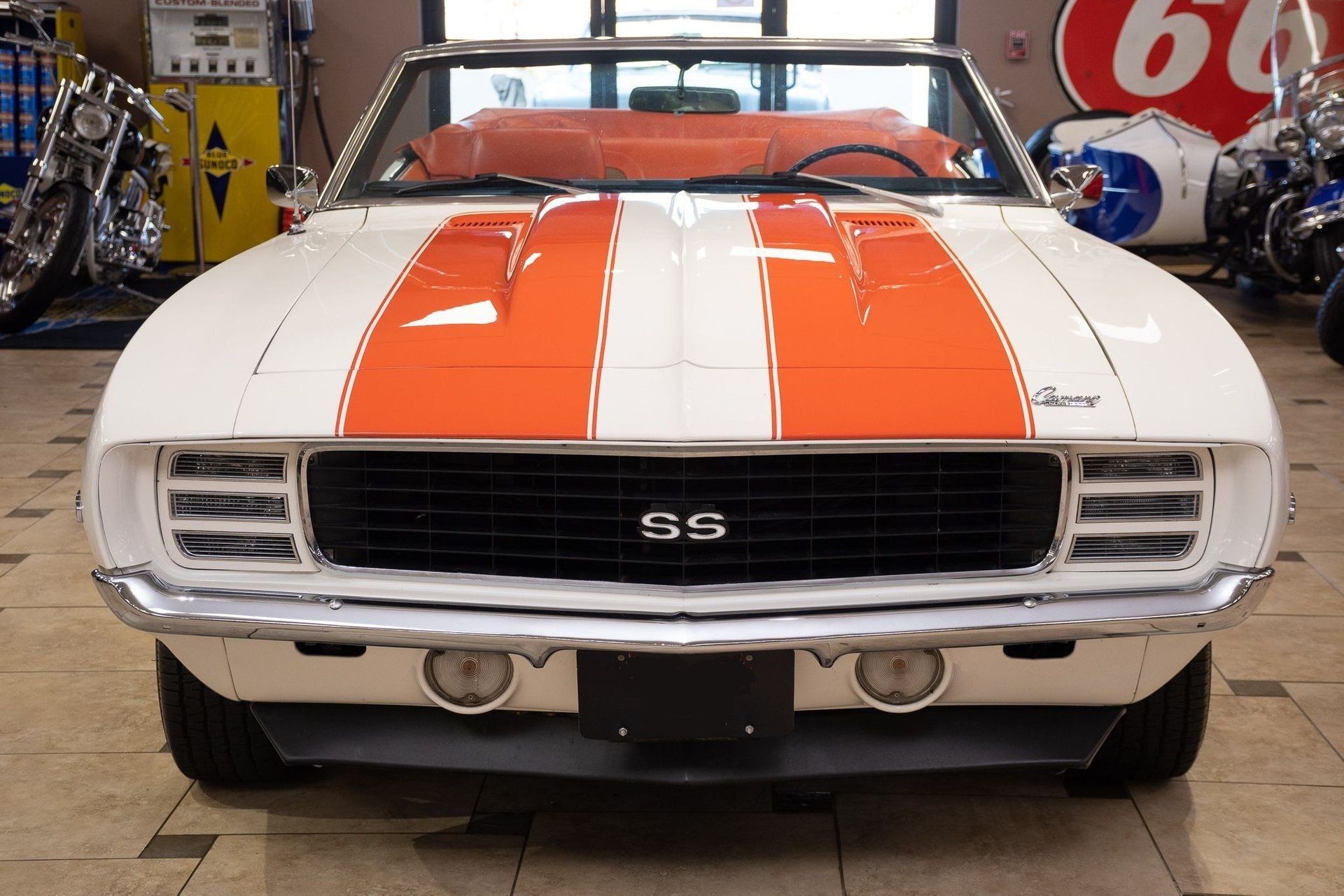 Under the hood of this 1969 Chevrolet Camaro Z11 is a 350 cubic inch V8 engine which quickly became one of Chevy's most prominent models following the initial production of the Chevy small block. This incredible powerhouse produced around 300 horsepower, a significant figure back in the day. All that power is sent through a Turbo 350 transmission before finally spinning the rear wheels with a 12-bolt rear end. It's clear why this car would be presented as synonymous with the great racers whose feats of danger and adventure showed audiences the best of brand design and engineering.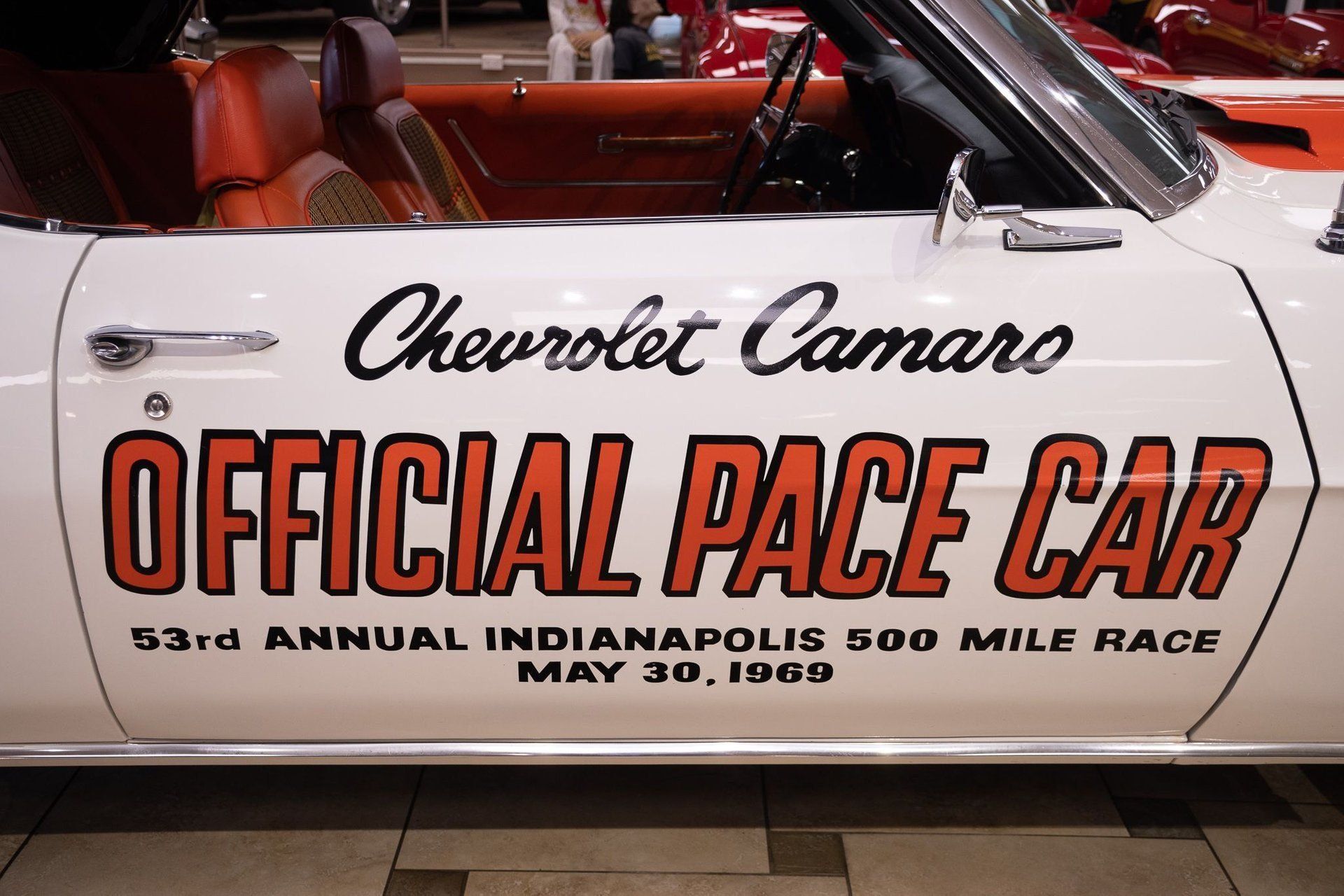 However, there was another thing that this Camaro was built for, showing off the best of automotive technology at the time. Whether you like the fiery V8 engine, sending a boastful roar through the tailpipes, or the flamboyant interior, which is clearly presented by the convertible top, there is a lot to admire with this car. On top of all that, this vehicle is also reportedly completely original making it the perfect sports car for any collector with a passion for speed and vintage design. Sitting behind this true Z11 Camaro wheel will never be a dull experience, which is precisely why you should consider it for your next automotive purchase.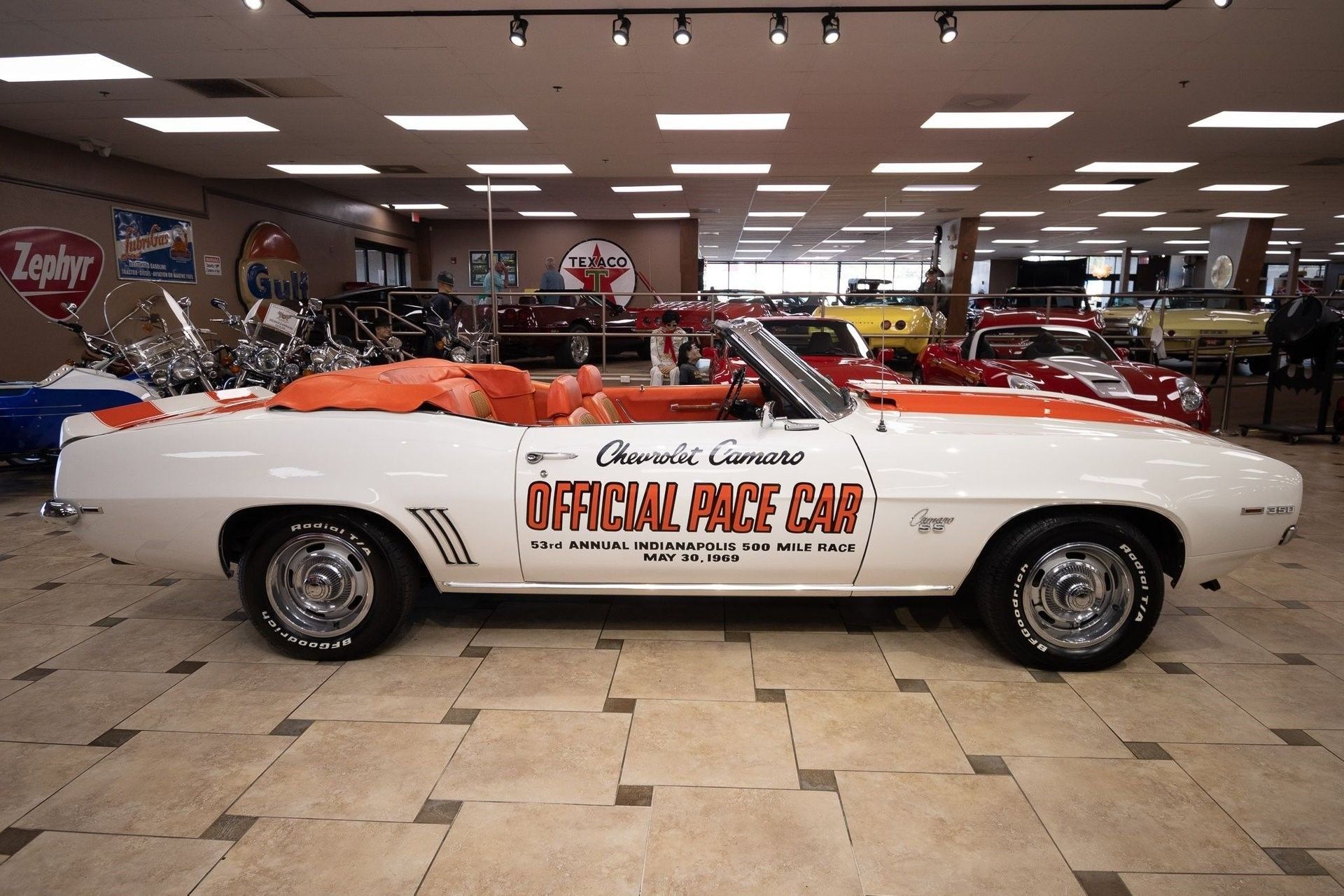 This vehicle is for sale at Premier Auto Auction taking place September 2ND & 3RD. There is still plenty of time to Consign and Register to bid. To learn more and see their other great vehicles please visit https://www.premierauctiongroup.com.