It was driven by Dan Gurney to 2nd place in the 1968 Indianapolis 500 for All American Racers.
---
If you've ever driven a fully blown race car then you understand that the majority of the time everything is about shaving off weight. From decreasing engine sizes to making the entire body out of fiberglass or carbon fiber, It really is all about agility more than it is performance in the horsepower and torque range. These days it seems that we've almost forgotten about that as it appears that pretty much every performance car to come out of America weighs more than 4000 pounds and focuses almost entirely on Numbers rather than making the most out of what power they do have. Here's an old-school race car that really shows us what's what in terms of going fast without a ridiculously high horsepower figure.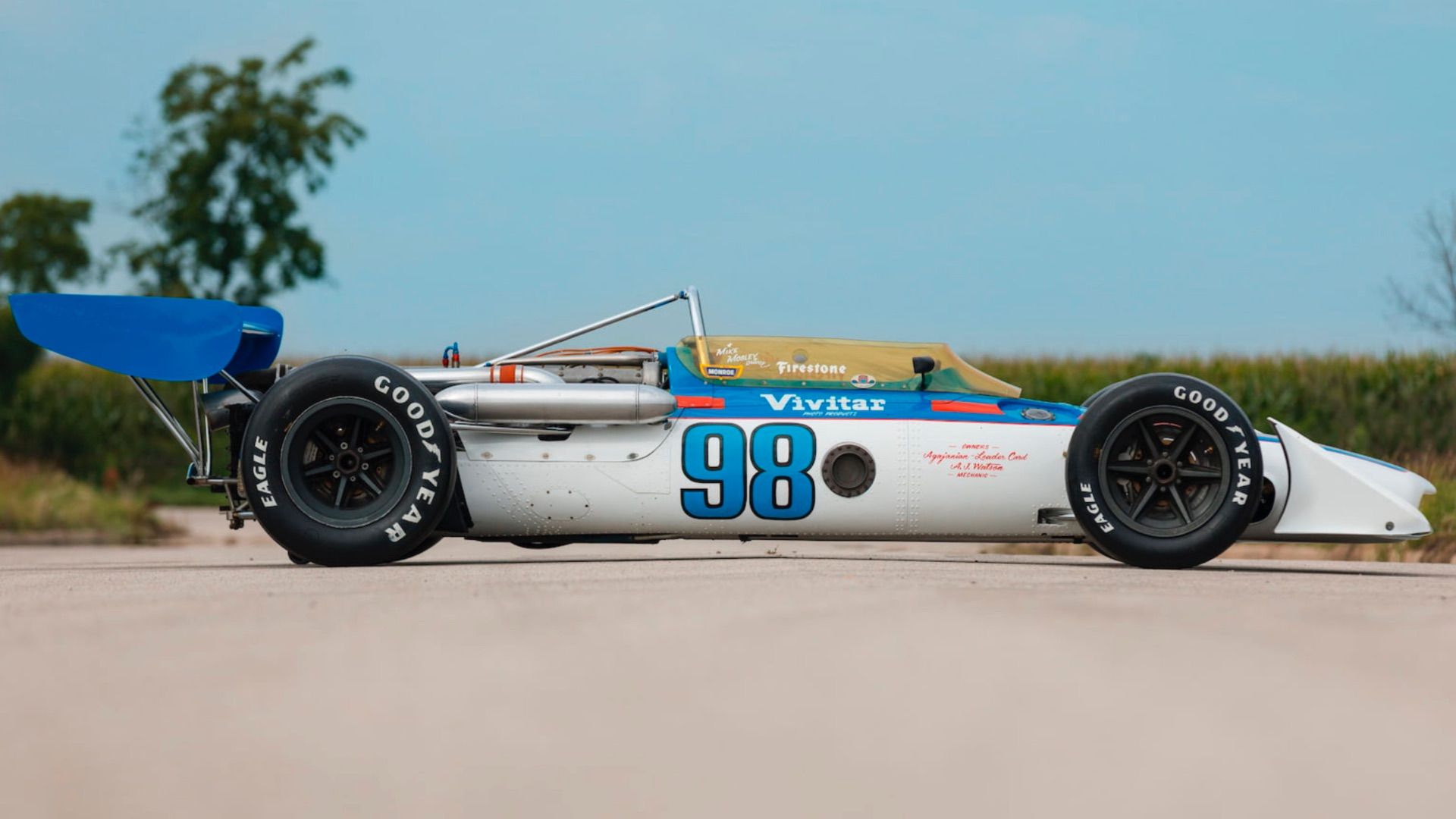 Built in 1968, this IndyCar soon became the pinnacle of performance but on the track and when showing off to a crowd. 159 in.³ of displacement flows through the four-cylinder powerhouse, something that might sound tiny but surely packs a punch. It got the chance to prove itself in the American Indy 500 Of 1968 where it play second overall. This is not even to mention the fact that Dan Gurney won three in the cup championships that same year with this vehicle.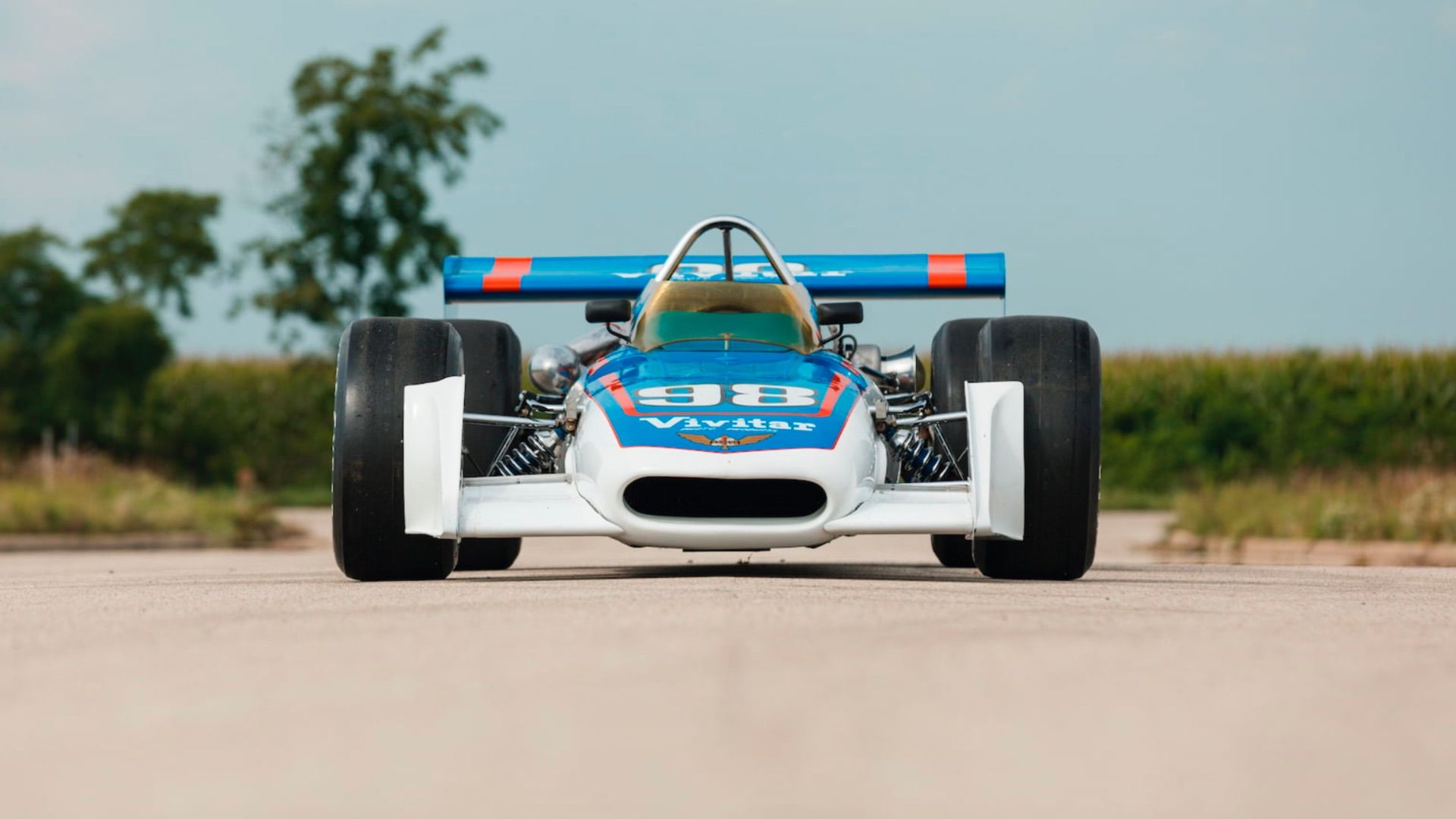 A striking white and blue paint job color is the exterior of the race car making it clear to the crowd that it means business. Nowadays, it looks just as good as the first time it rolled onto the track which may baffle some. Such a feat was accomplished by one of the greatest drivers in history A.J. Watson and after his restoration in the car clearly seems to have benefited. With all of these things in mind, it's gonna take somebody who really understands the car to be able to drive it next. Luckily, if you're up to it, that could be you.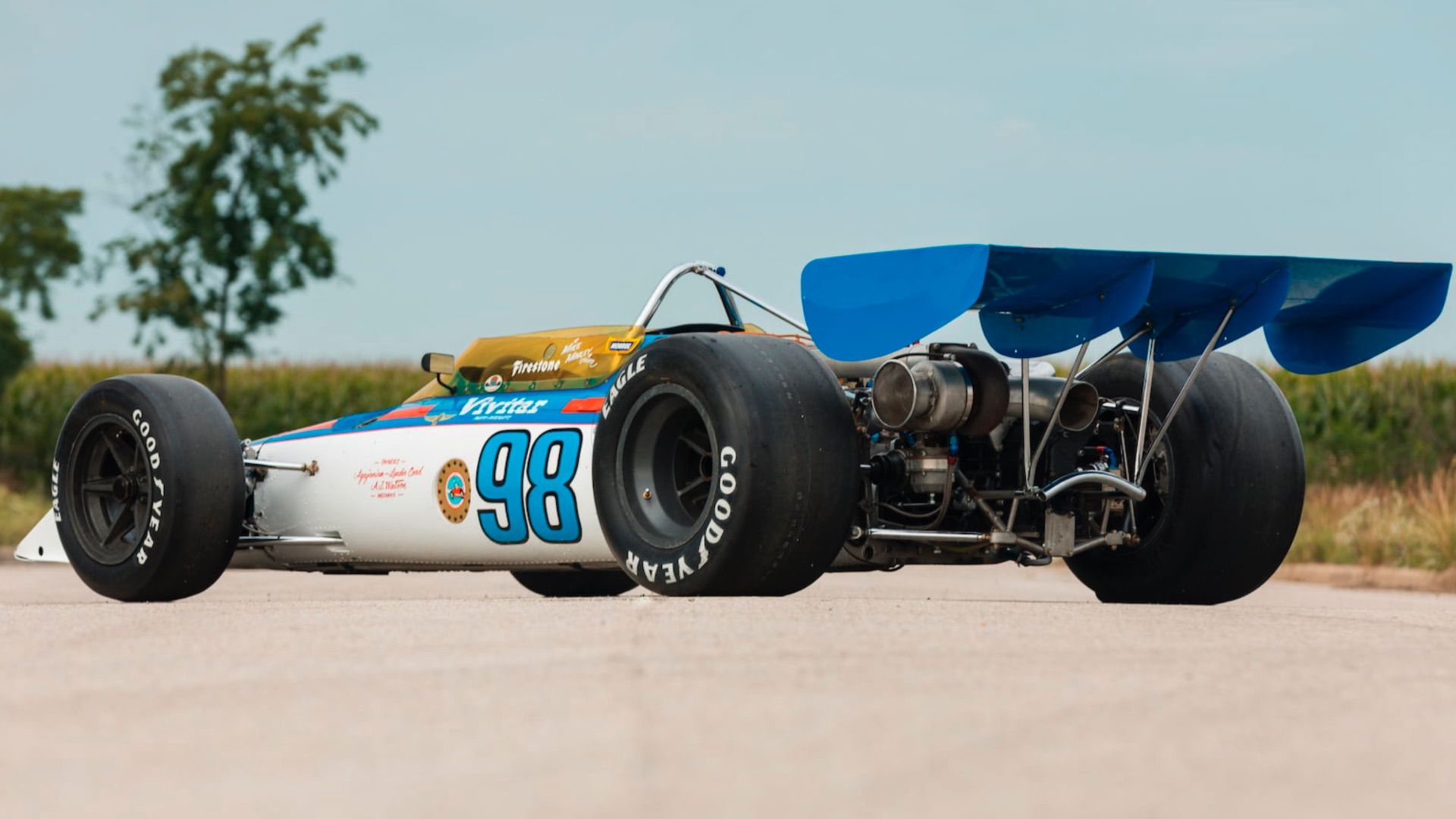 Mecum Kissimmee is the largest auction in the United States. The sale runs January 4-16, 2023. To consign or register to bid visit mecum.com To see even more great cars selling in January visit mecum.com Where The Cars Are!