This is a never before offered Camaro.
---
The Pace Car program took the phrase "what wins on Sunday, sells on Monday" to a whole new level. It gave buyers the opportunity to see what would become their favorite street car in action. Although the cars were not really racing, nor were they capable of keeping up with the race cars on the track, the program glorified the cars as being able to tame all of that power that paced behind them.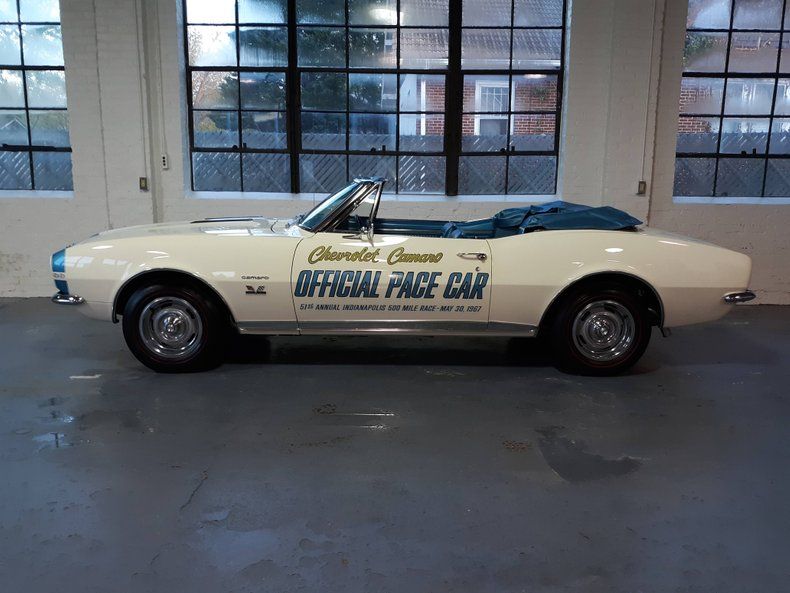 General Motors was probably the biggest beneficiary of the Pace Car program, and in 1967 the new Chevrolet Camaro got a big boost from the marketing genius. The Ermine White Camaro SS/RS convertible wearing contrasting Blue graphics with a Bright Blue interior was an instant hit which helped solidify an epic place in history for the Camaro. Of the 285,748 Camaro's produced in 1967 only 104 of them were Official Pace Car models, so getting your hand on one has never been an easy task.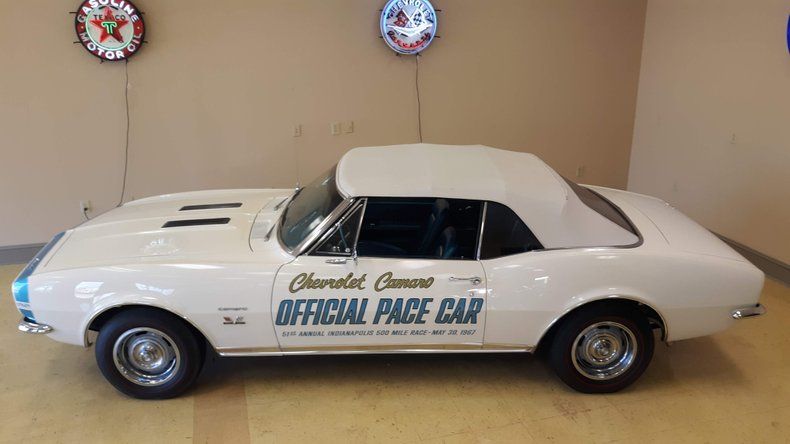 GAA Classic Cars is offering enthusiasts the chance to bid on this 1967 Camaro SS/RS 396 Pace Car. As a part of the Moore Collection, this is the first time this particular car has been offered at public auction. It features its original drivetrain, copies of the original MSO and title work, and is registered in Donna Crispino's Pace Car Registry.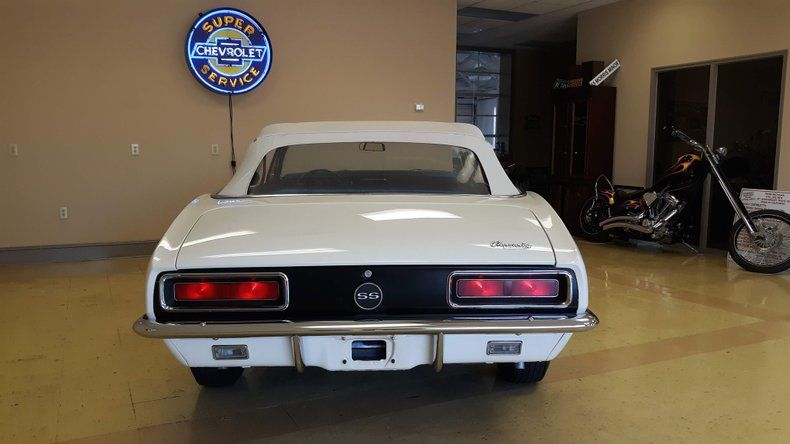 Adding to the unicorn factor of this car, the 396-cid big block paired with the 4-Speed M20 transmission was a rare option on the Pace Car models. While the title lists the car as mileage exempt, the current owner states that it has only been driven 86,000-miles and believes that it was restored sometime in the 1990s. This might be a once in a lifetime chance to own an all original real 1967 L35 SS/RS 396 Pace Car that has been Certified by Jerry MacNeish's Camaro Hi-Performance LLC.