This beauty has big engine power!
---
While most people know that Chevrolet offered the first-generation Camaro in three main packages, RS, SS, and Z28, a less widely known fact is that there were around 120 available options. Some of these options were being offered by the factory and others were dealer options. On top of that, there were a few dealers of the time that would build their customers their perfect Camaro right out of the gate. Take into account the large aftermarket parts supply and the will of a gearhead and it is almost as if the Camaro was intended to be whatever you wanted it to be.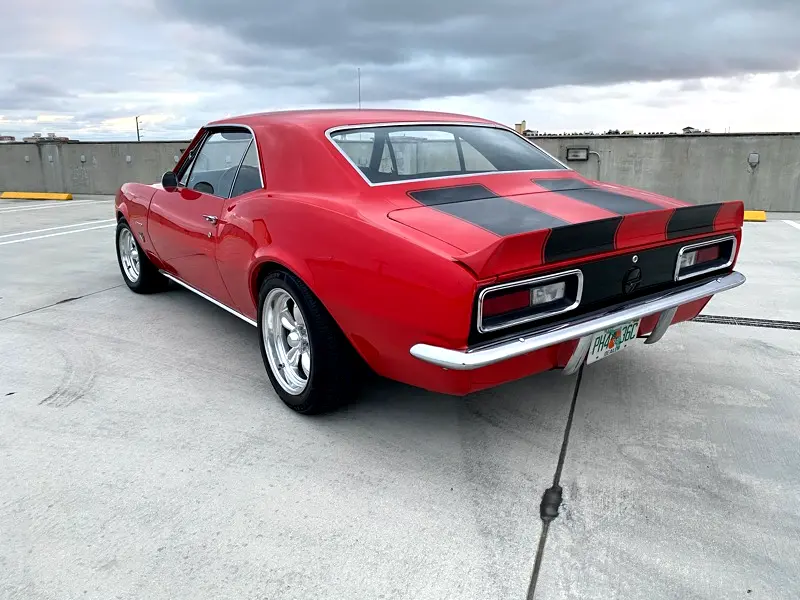 A quick search of the forums will prove that a good portion of the advice going around in the Camaro community is that if you are looking for a good Camaro, get something worth your time. Especially if you want a shiny red and black paint job, a large displacement engine, and all of the suspension and brake system upgrades to handle all of that extra power.
Although if that is what you are looking for but you don't want to build it yourself, Awesome Joe Auctions is offering the perfect opportunity for you to buy it. This 1967 Chevrolet Camaro is quite possibly the perfect shade of red and features those iconic black rally stripes and bright chromework. A 502-cid Chevy crate engine fills the very well organized engine bay nicely, and a 700R-4 4-speed automatic transmission feeds a 12-bolt rear end. The interior appears to be where the restomod treatment started to fade off and an aftermarket stereo appears to be the only part not in original style.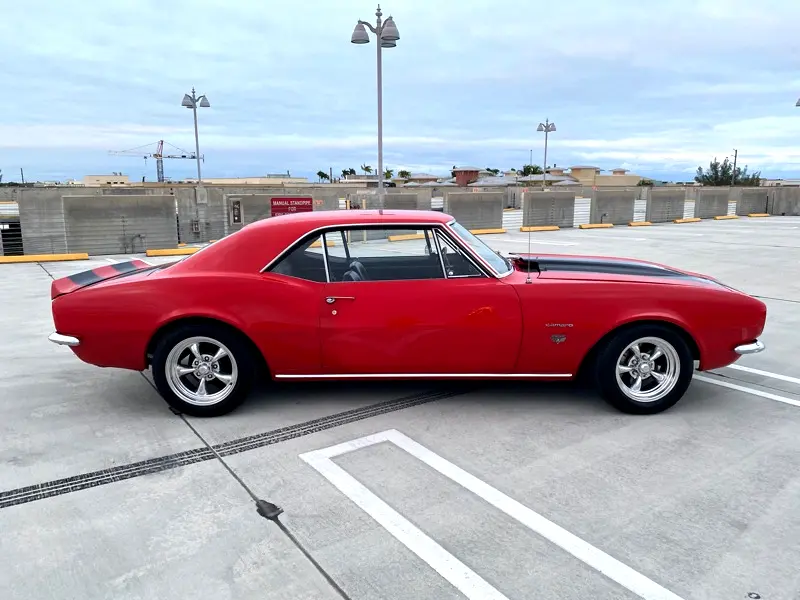 Currently, the bidding is up to $42,000 with 7 days left. If you are looking for a high powered, sharp looking first-generation Camaro, this one is certainly worth keeping an eye on.