This beautiful replica has a 5.0-liter and manual transmission, for your driving pleasure!
---
Built Not Bought. This is the Factory Five Racing motto. While truly unique, it is also a bit of a throwback to a time in automotive history that has in many ways been squashed by the big names in the automotive industry. Nevertheless, kit cars have survived as a dream car for many in the automotive community and just like the Cobra, Factory Five Racing kit cars are some of the best. Despite the gritty and tough Motto though, you actually can buy one of these awesome kit cars fully completed.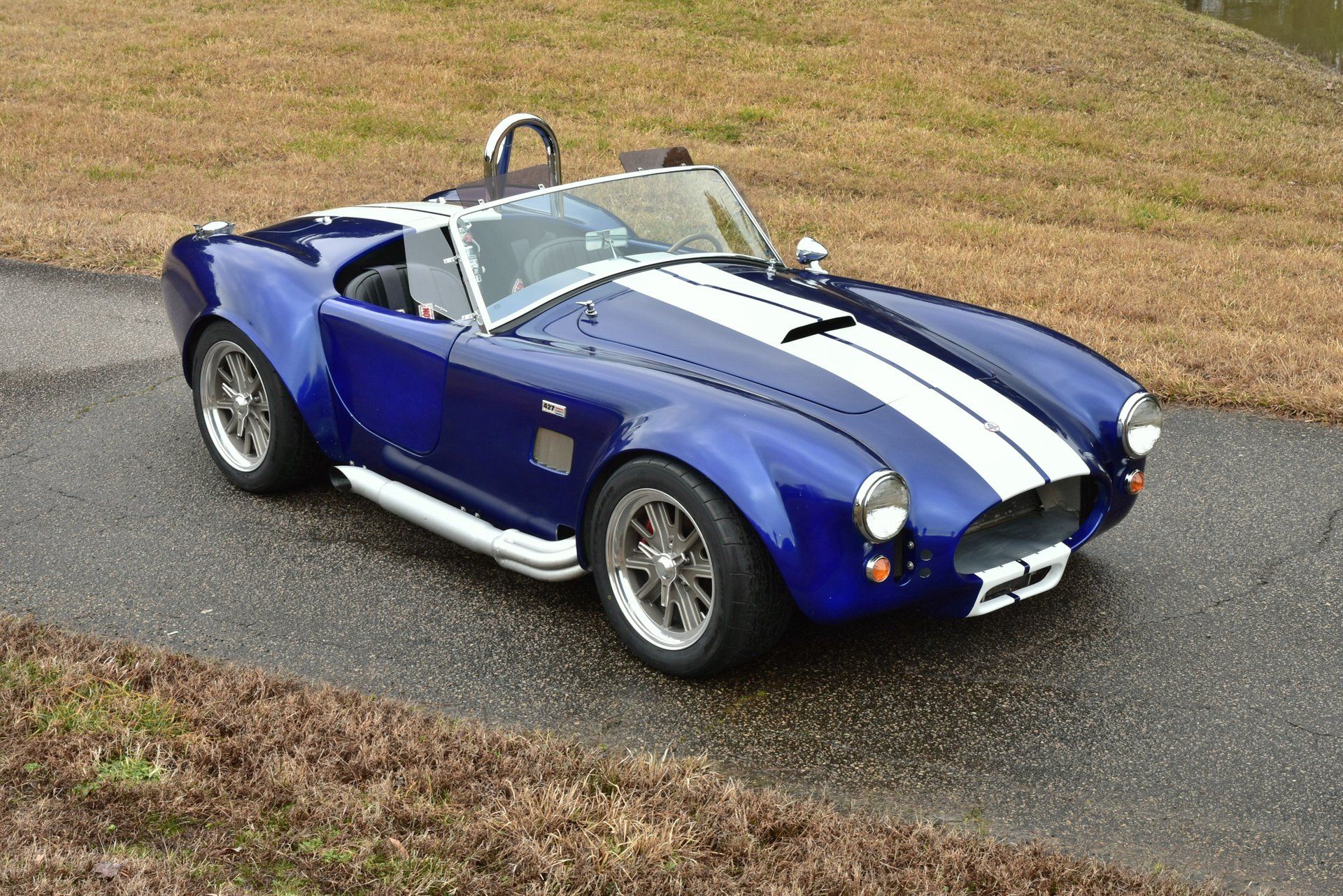 Raleigh Classic Car Auctions is offering those enthusiasts that would rather buy and not build the rare opportunity to do just that with one iconic replica. This 1966 Ford Shelby Cobra Factory Five replica is finished in breathtaking blue with white stripes over a black interior. Under the hood, a 5.0-liter High Output V8 engine mated to a Ford T5 5-speed manual transmission looks right at home while offering plenty of power. A set of very fitting 17 inch wheels wrapped in Nitto tires barley hides the 4-wheel disc brakes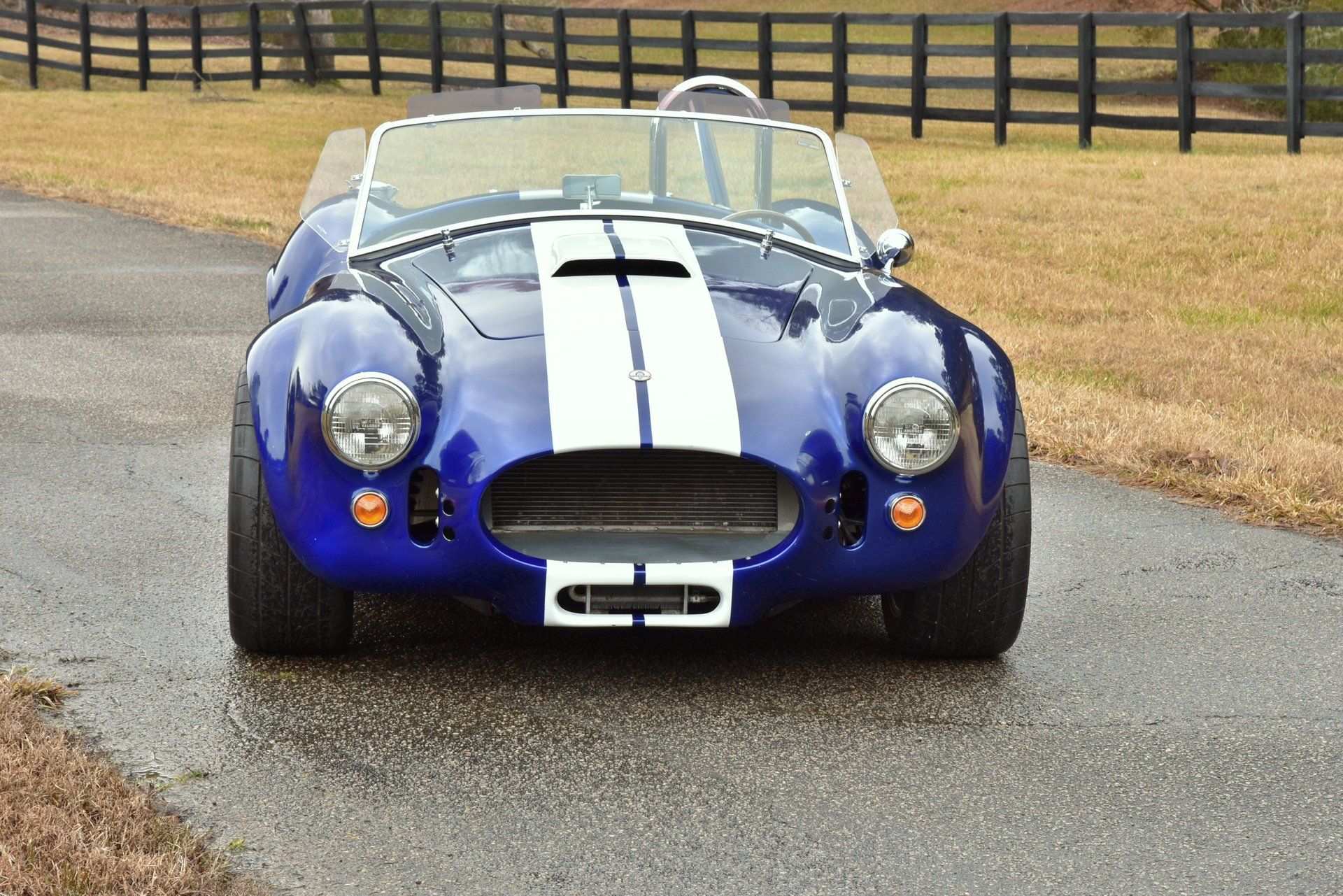 A decor worthy fire extinguisher separates the two black upholstered wrap around bucket seats and a wood steering wheel frames a minimalist dash. Though the pictures indicate a loosely wrapped vinyl dash, the simple 6 gauge instrument cluster looks nice along with the series of control switches. With no unnecessary electronics stuffed into the dash, there is nothing to distract from the road ahead which actually lends to the excitement of this car. While it is unclear from the ad who assembled this particular car, the craftsmanship seems to be up to par. Do not miss this incredible opportunity to slip into this 1966 Ford Shelby Cobra Factory Five replicas Simpson racing seat belts and drive off in this fast, fun and affordable car.