This C10 is an action movie hero with performance and style to match.
---
The Chevy C10 platform is an incredible truck for any automotive enthusiast passionate about adventuring on the open trails. With many great engine options, upgradable suspension, and iconic styling, these vehicles have taken the spotlight of today's automotive enthusiast culture. Whether you prefer the earlier models, made in the 1960s, or the latest C10s built-in 1987, there is something for every truck lover with these automobiles. Particularly popular with those who appreciate the vintage quality of classic cars, these trucks can be used for practically any project, from racing to offroading. This C10 is a perfect example of just that.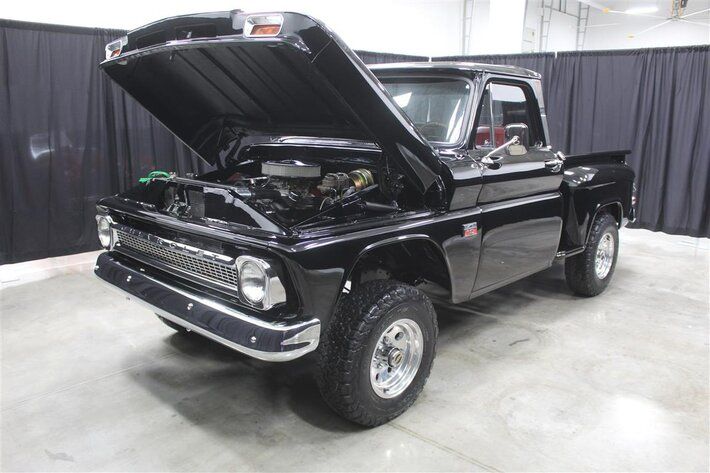 The vehicle in question is a 1966 Chevrolet C10 which utilizes its deep black exterior to bring forth images of old '60s racers with a touch of intimidation. While the C10 has a crazy reputation regarding versatility, the most impressive aspect is the truck's outstanding reliability and sturdiness despite years of driving. This C10 is no exception to that rule, as even the exterior, which would typically show some sign of aging, appears nearly brand new. Of course, this is partly due to the excellent maintenance and appreciation of the current owner, but it also comes as part of the build process, making it a screen-worthy vehicle in Stone Cold with Steve Austin.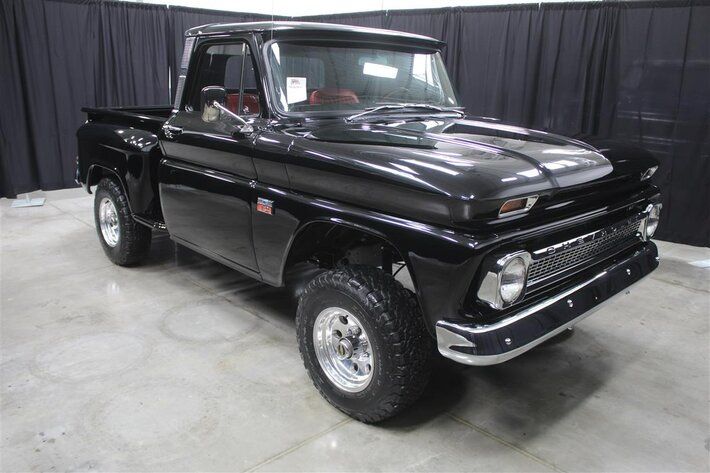 With that sort of reputation, you need to be able to back it up with performance and power, which is exactly what this truck does. Under the hood is a Chevrolet 454 cubic-inch big-block V8 engine paired with dual exhaust, MSD ignition, Holley 4-barrel carb, and electric choke to make high horsepower figures. These modifications help the truck launch very well and add up to a great driving experience for anyone with a love for increased power and ample ground clearance. With style, performance, and excellent quality to match, this is an awesome truck to add to your automotive collection, particularly for any action movie fans.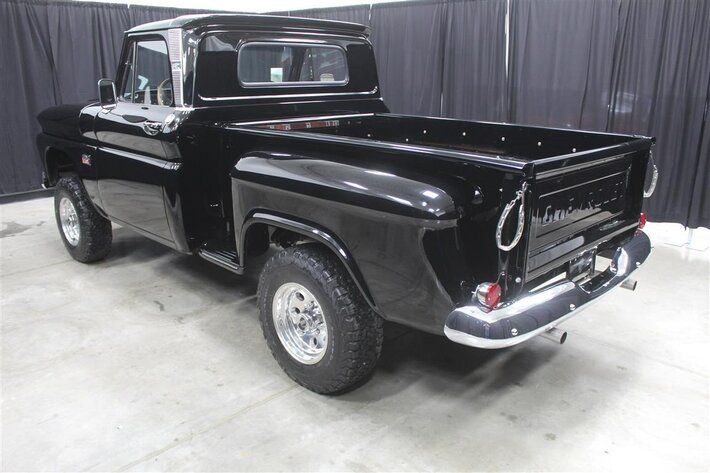 This truck and many other high-end pre-war and classic cars will be sold at the Barber Vintage Motorsports Museum in Birmingham, Alabama. The auction starts at 10 a.m. on June 25th. Please visit here for more information.