A completely custom luxury cruiser ready to break necks at the next car show or cruise.
---
Marketed by Buick as a personal luxury car, the Buick Riviera was produced from 1963 until 1999 (with the exception of 1994). A first in the personal luxury car market for General Motors, the car was applauded and highly praised by automotive journalists when it debuted. This new luxury car was designed from the ground up and was the first to sit upon GM's E-platform. Even more, it was Buick's first unique Riviera model. Early models didn't stray far from original form, but eight generations spawned and varied in style and size. In fact, a grand total of 1,127,261 Rivieras were produced. Available through Awesome Joe's Auctions, you can bid on this completely custom first-year 1963 Buick Riviera that is guaranteed to garner plenty of attention.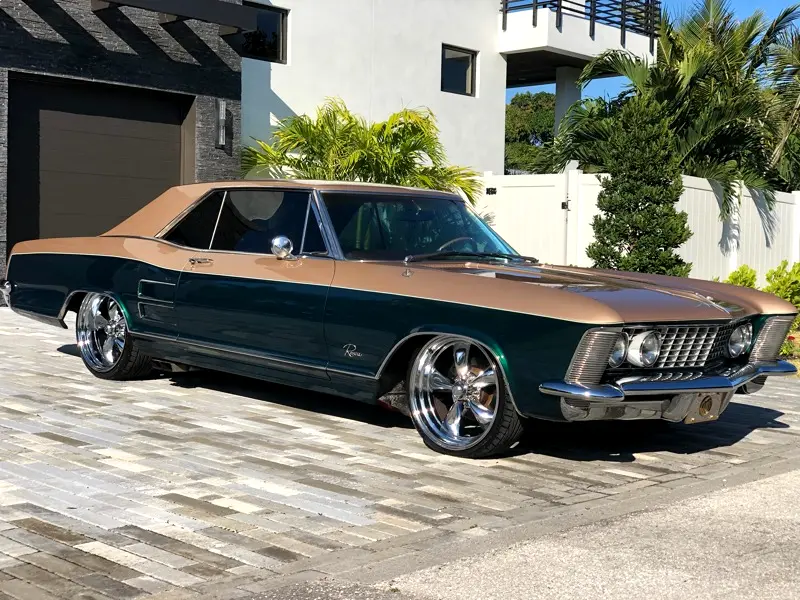 Finished in a gorgeous two-tone (tan up top, metallic green on the bottom) that even flows into the engine bay, the paint job is in good condition. This stunning '93 Riviera is sure to turn heads anywhere you go, and is completely ready for car shows and cruises.
Powering this Buick is a 401-cubic-inch nail-head V8 engine with an output of 325-horsepower. According to the description, the car runs great and delivers plenty of power! While dual exhaust was offered as standard, one cool feature on this Riviera is a custom exhaust system that exits just ahead of the rear tires. The Riviera was also front engine-powered and rear-wheel-drive (up until 1979) unlike its E-platform siblings, the Oldsmobile Toronado and Cadillac Eldorado.
Open the doors to an immaculate interior with leather bucket seats and new carpeting. This '63 Riviera even features cold air conditioning, and it has the convenience of power steering, windows, and brakes.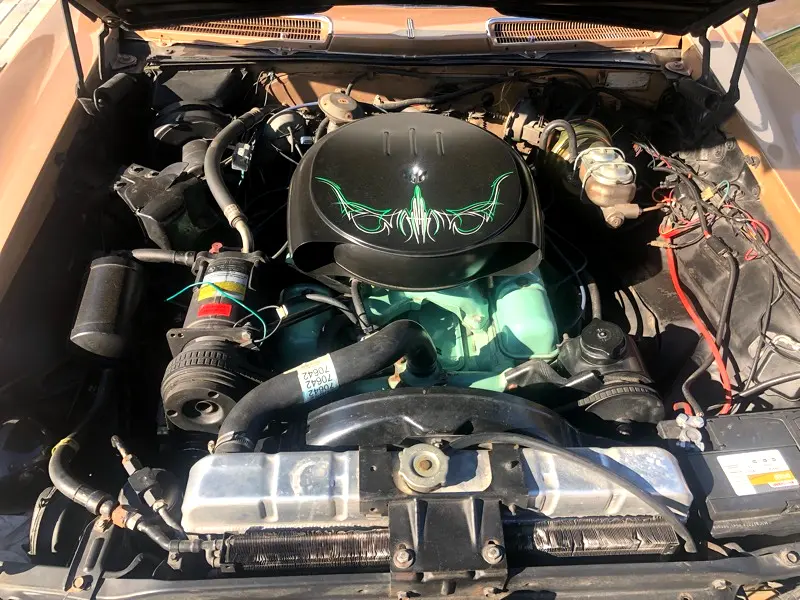 If this custom 1963 Buick Riviera is calling your name, make sure to visit Awesome Joe's Auctions and place your bid. As of now, the car is sitting at $20,000 with just 5 days left.