Even new models have to respect this car's engineering.
---
1960, the beginning of an era for GM and all of the nation's muscle and sports car builders of that time. You had such vehicles as the Ford Mustang, Chevy Camaro, Dodge Challenger/Charger. However there is one car that stood out atop the rest as a true icon of American speed. That, of course, was the first generation Corvette.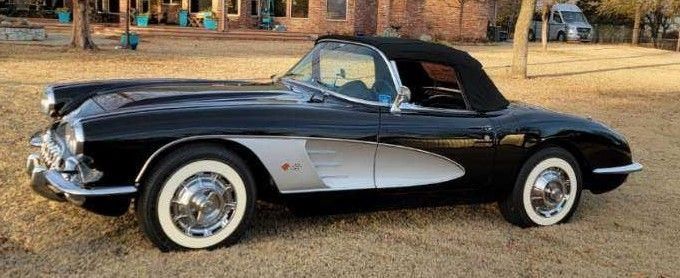 This particular example from 1960 is the perfect piece to show off exactly what the Chevrolet brand was going for in the later years of the first generation. In preparation for the second generation of Corvette, which would soon mark the car as a true performance vehicle above all else, cars like this one saw the use of a V-8 engine. Specifically, 283 in.³ of displacement flow through the block of this eight cylinder sports car. This would've been more than enough to defeat countless European sports cars of the time and set the stage for one of the most iconic cars in American automotive history.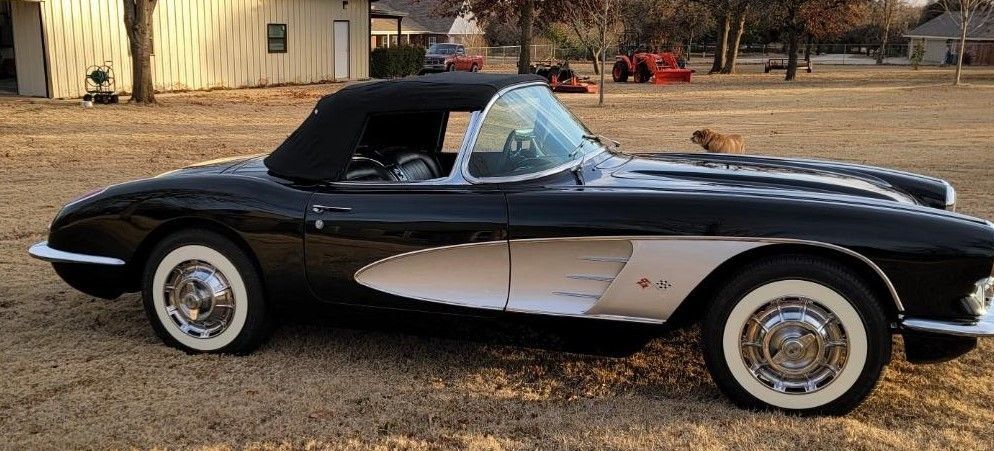 Contrary to the post full bravado present in other American muscle cars, the Corvette utilized a sleek style to make a point. That's exactly why the metallic black paint job on the body of this Corvette works so well, you almost wouldn't see it if you weren't looking for it. On top of that rumbling powerhouse and fantastic exterior styling, the four-speed manual allows for plenty of control over the automobile. That's a pretty important aspect when you consider that it is meant for driving fast. Sure, you could keep it in the garage for the rest of its mechanical usefulness and never drive it but that would take away the soul of the car and make all of those awesome features completely Null and void. This is a car that's meant to be driven and if you feel like you can take that challenge, then step right up because this Corvette is on auction.
Maple Brothers Auctions is set to host its second annual Oklahoma City auction Feb. 17 and 18 in the Oklahoma City Convention Center. The auction will offer a collection of high quality, sports, American muscle, hot rods, pickups and custom vehicles suitable to satisfy any collector's desires with both reserve and non-reserve vehicles. Bidding is available in person and online via Proxibid. Consignments are currently being accepted. Take advantage of low entry and sell fees! Visit https://www.maplebrothersauction.com for more information.