This is one of the rare Cadillac.
---
The 1950s were a great time for the designers and engineers at GM because of the flamboyant style, which had become popular within car culture. America had been through many iterations of the automotive industry, but this one was set to be distinct in its dedication to going fast and looking good doing so. Naturally, this led to many significant developments in the automotive world, including this great car, of which only 815 were ever produced. This classic car was designed with the highest class taste in mind. So what is the excellent collectors' car which serves as a beacon for all vintage GM enthusiasts?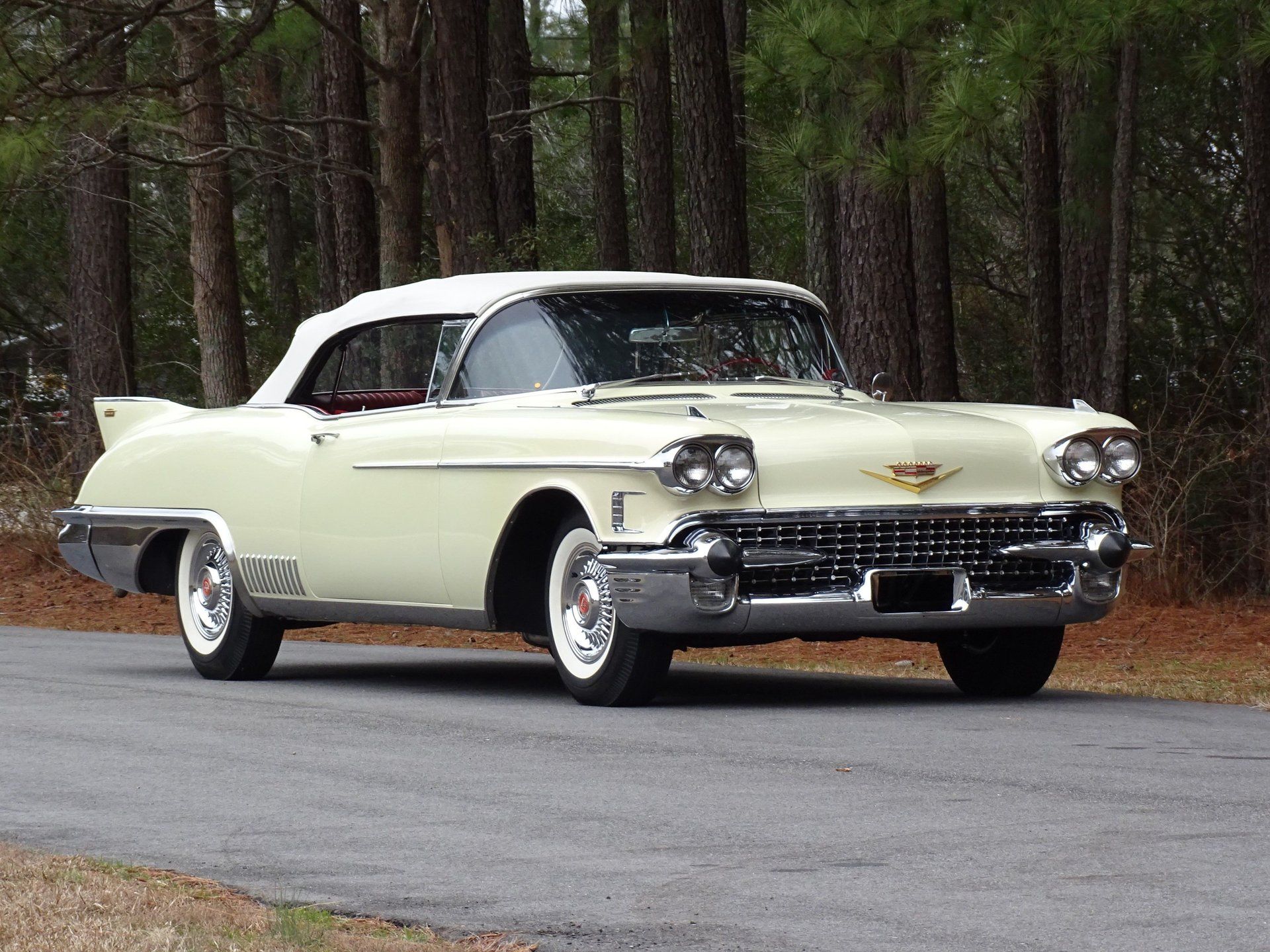 This pristine 1958 Cadillac Eldorado Biarritz graces the road with an astounding presence that simply screams integrity. Everything from the wide stance to the smooth yellow, which appears white at times, tells you that this car was made for those who appreciate the experience of driving a personal luxury vehicle. Of course, the Eldorado was famous, but this awesome convertible is far more than a standard Cadillac. As you might have guessed, the car has also received a lengthy restoration process which brought the car back up to brand new standards. But, of course, one of the main focuses was the engine, so what exactly is under the hood?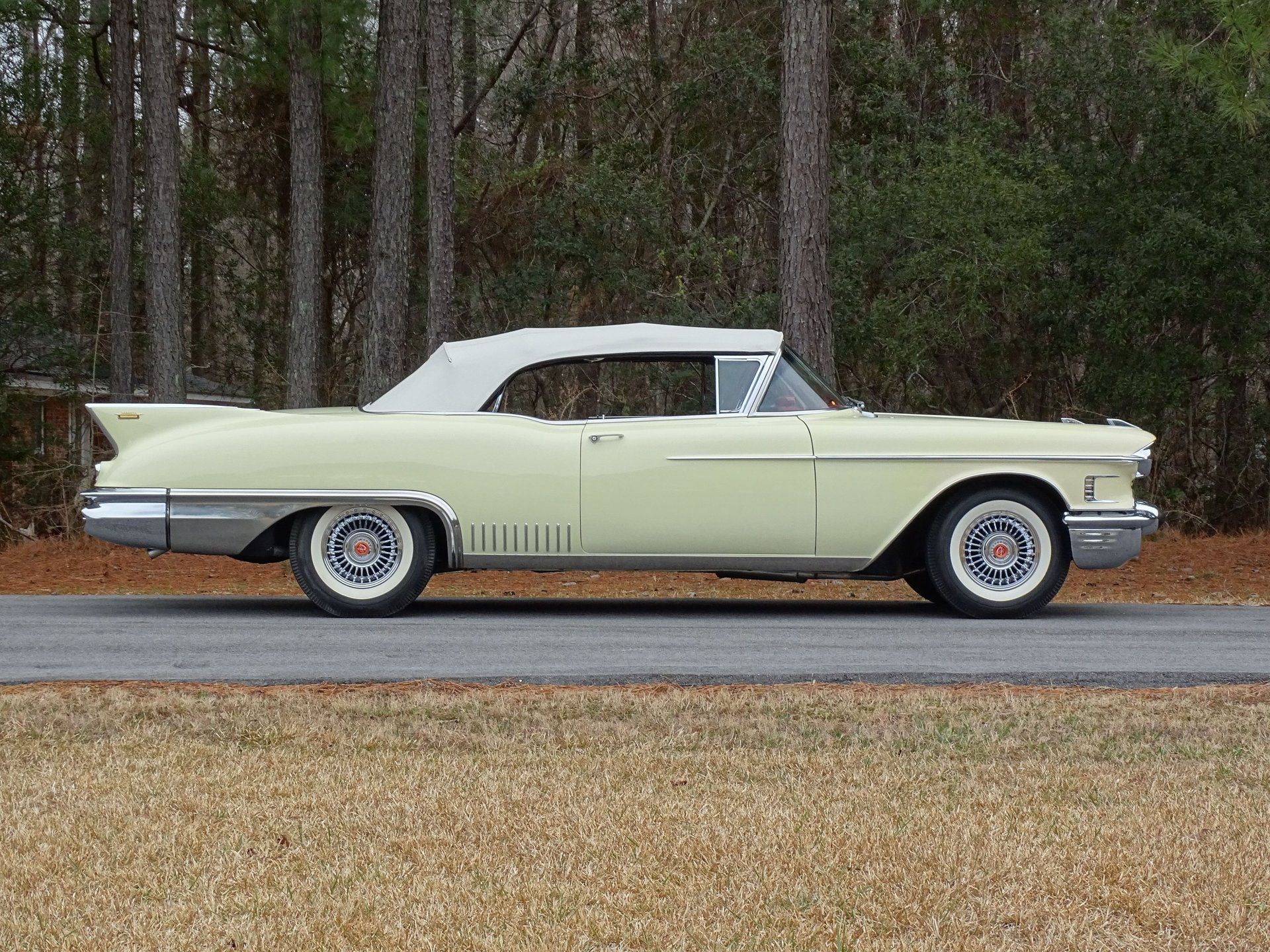 Powering this vintage luxury performance car is a massive 365 cubic inch V8 engine capable of an astonishing 325 horsepower when it rolled off the factory. Due to its restoration, one could reasonably expect that this vintage V8 is still worth far more than its weight in salt. That means that you could be driving around a truly iconic machine from the late 1950s that perfectly embodies the Cadillac spirit without compromising performance. Naturally, such an incredible opportunity will catch a lot of attention, so you had better hurry to get your hands on this gorgeous 1958 Cadillac Eldorado Biarritz Convertible.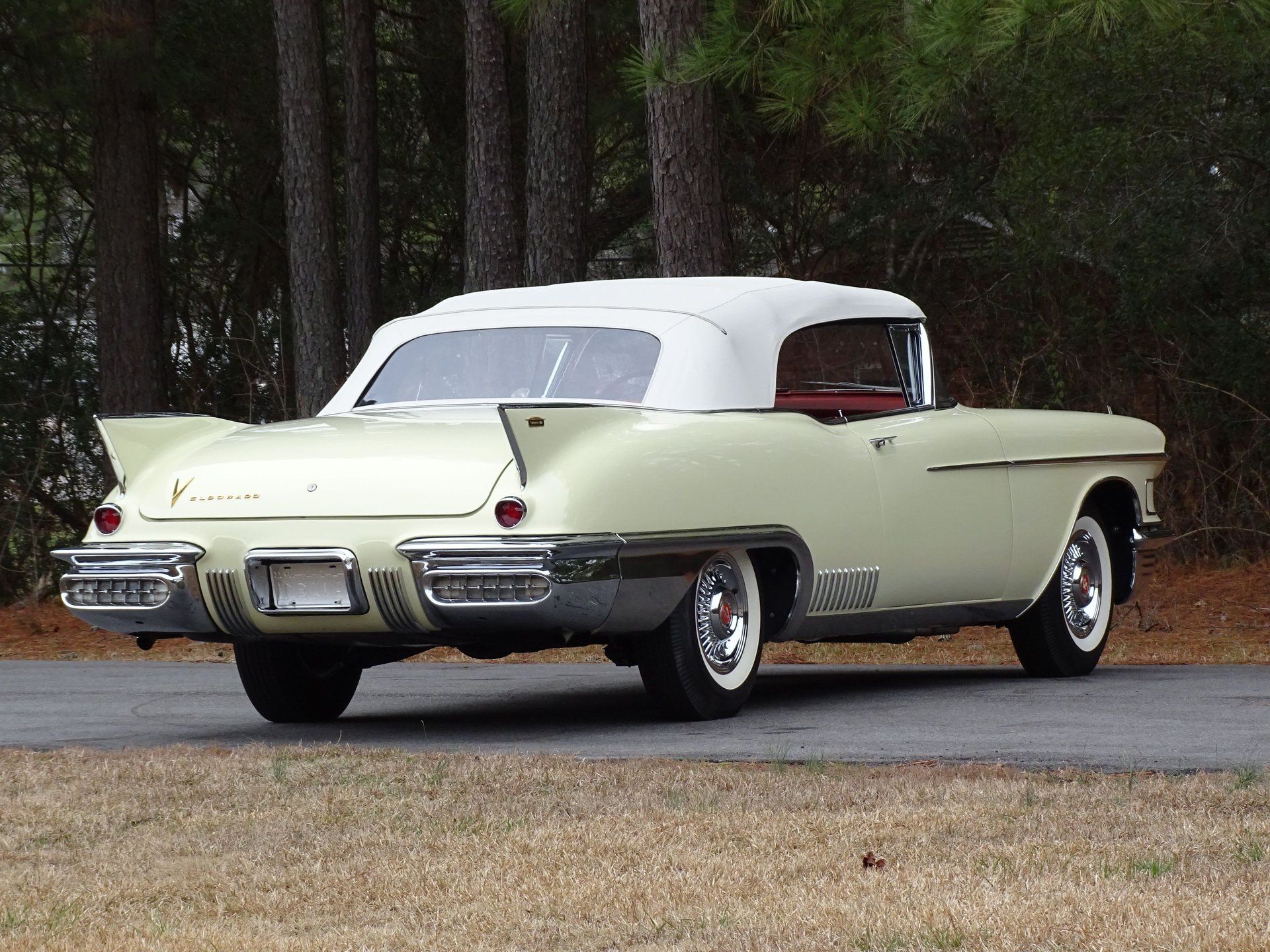 This car and many other great classic and collectible cars and trucks will be for sale at the Raleigh Classic Car Auction on May 6th and 7th. Visit Raleigh Classic Car Auctions to learn more about consigning your vehicle and bidder registration.