This beautiful American car is on the auction block right now.
---
Back in the latter part of the 1950s General Motors and other US automakers found themselves battling hard against an unanticipated wave of European competition. Seeing their market shares shrinking, Cadillac and other GM brands launched a bold initiative to get shoppers back into their showrooms in droves. As clearly demonstrate on this 1957 Cadillac DeVille, that involved punching up the drama factor in the design, a strategy which some would argue was a success. You have a chance to own a beautiful example of this interesting period in automotive history since this grand American luxury car is on the virtual block at Awesome Joe Auctions this very moment.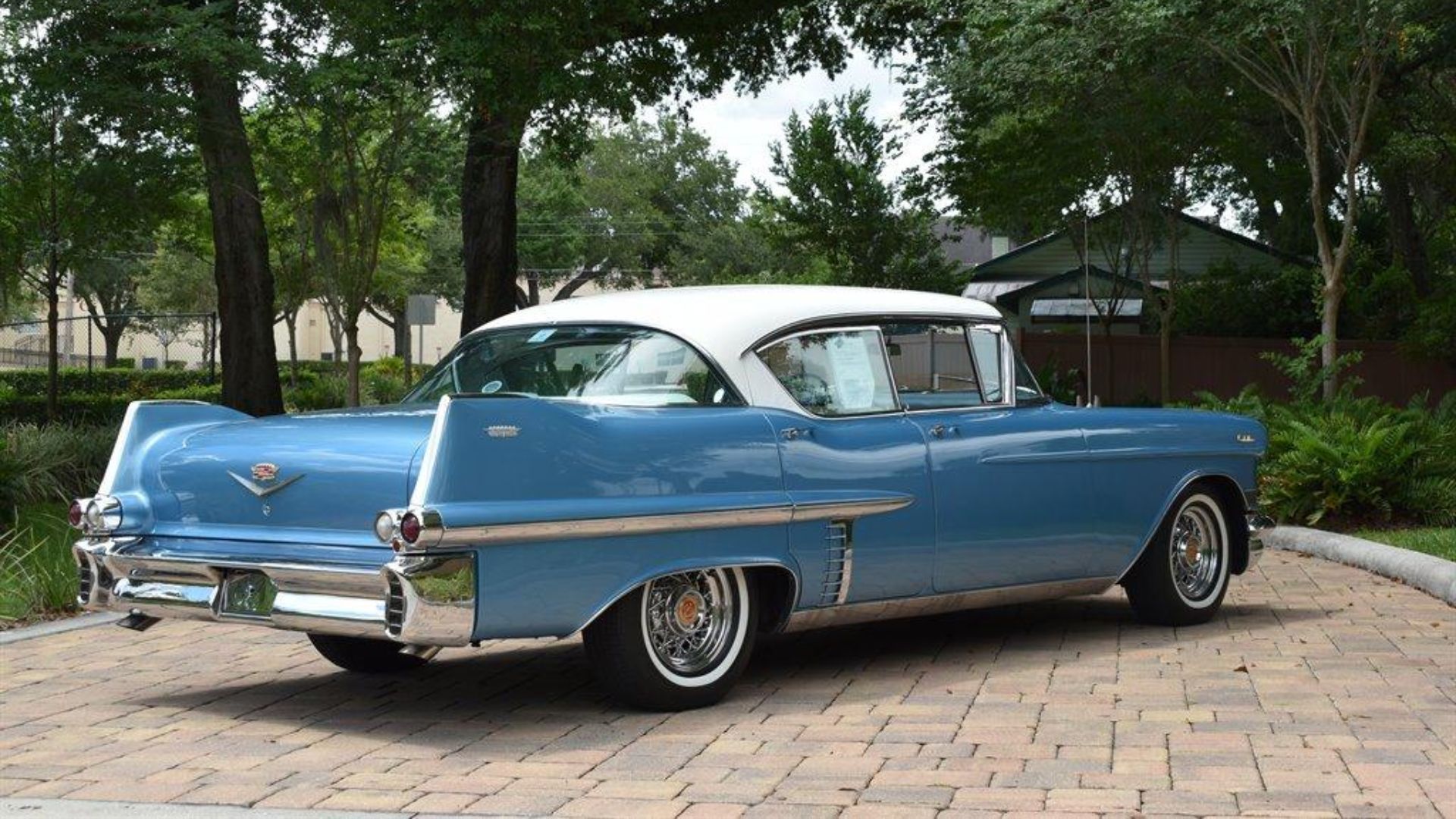 The big sedan version of the long-running and popular Cadillac Series 62, this DeVille provides plenty of space for up to five people to really stretch out and get comfortable. It's the ultimate cruiser for running around town or hitting the open road.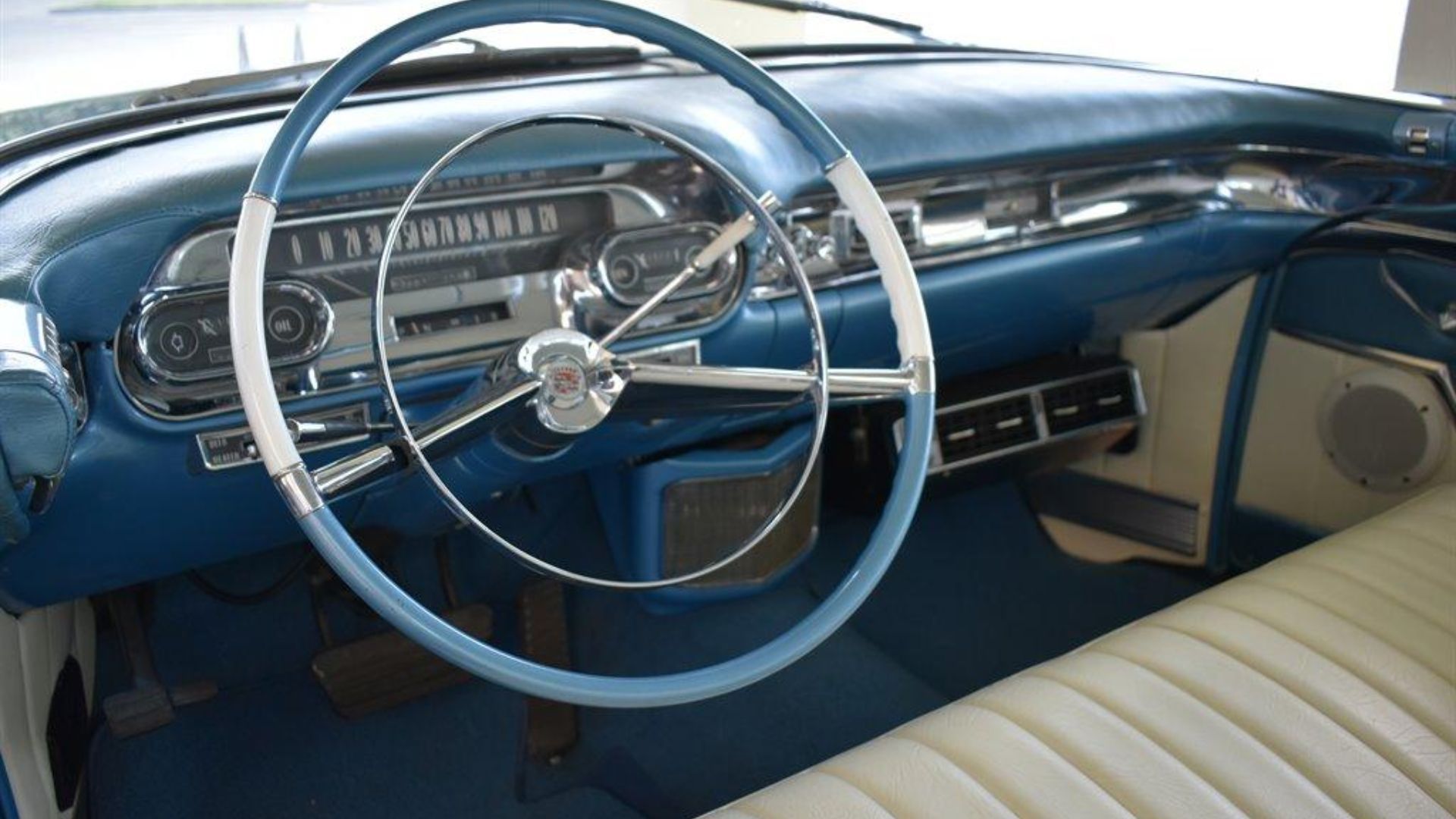 What's more, this DeVille has gone through a comprehensive restoration, leaving the exterior, interior, and mechanicals all in fantastic condition. According to the listing, about $70,000 has been poured into this car, with the receipts to prove it.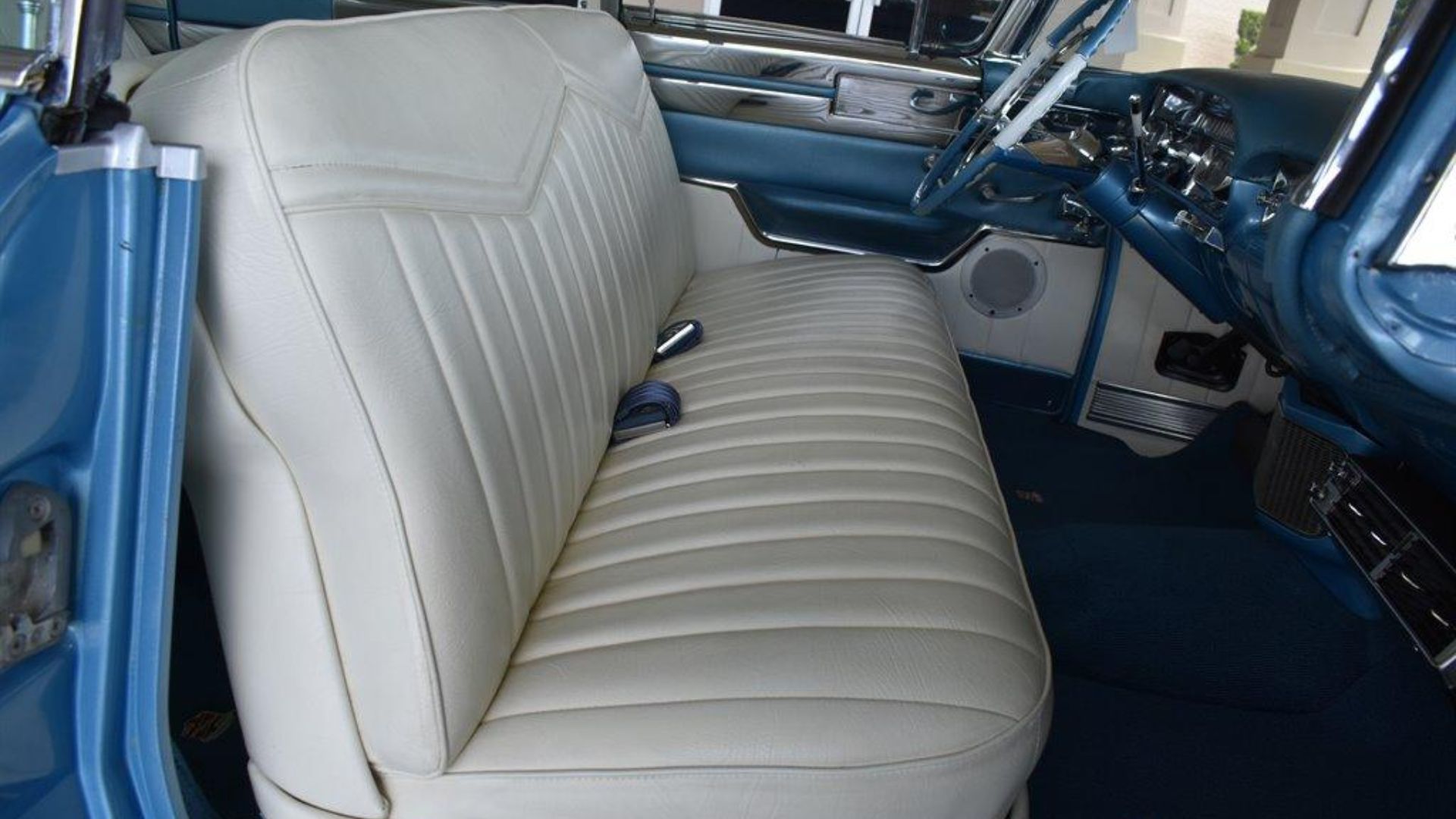 There's no denying how attractive that nice, long Tahoe Blue body with white roof, Kelsey Hayes wire wheels and sparkling chrome looks. Really captivating your eye is a white interior with all factory switchgear and gauge cluster, plus OE radio, under-the-dash AC, and other correct details.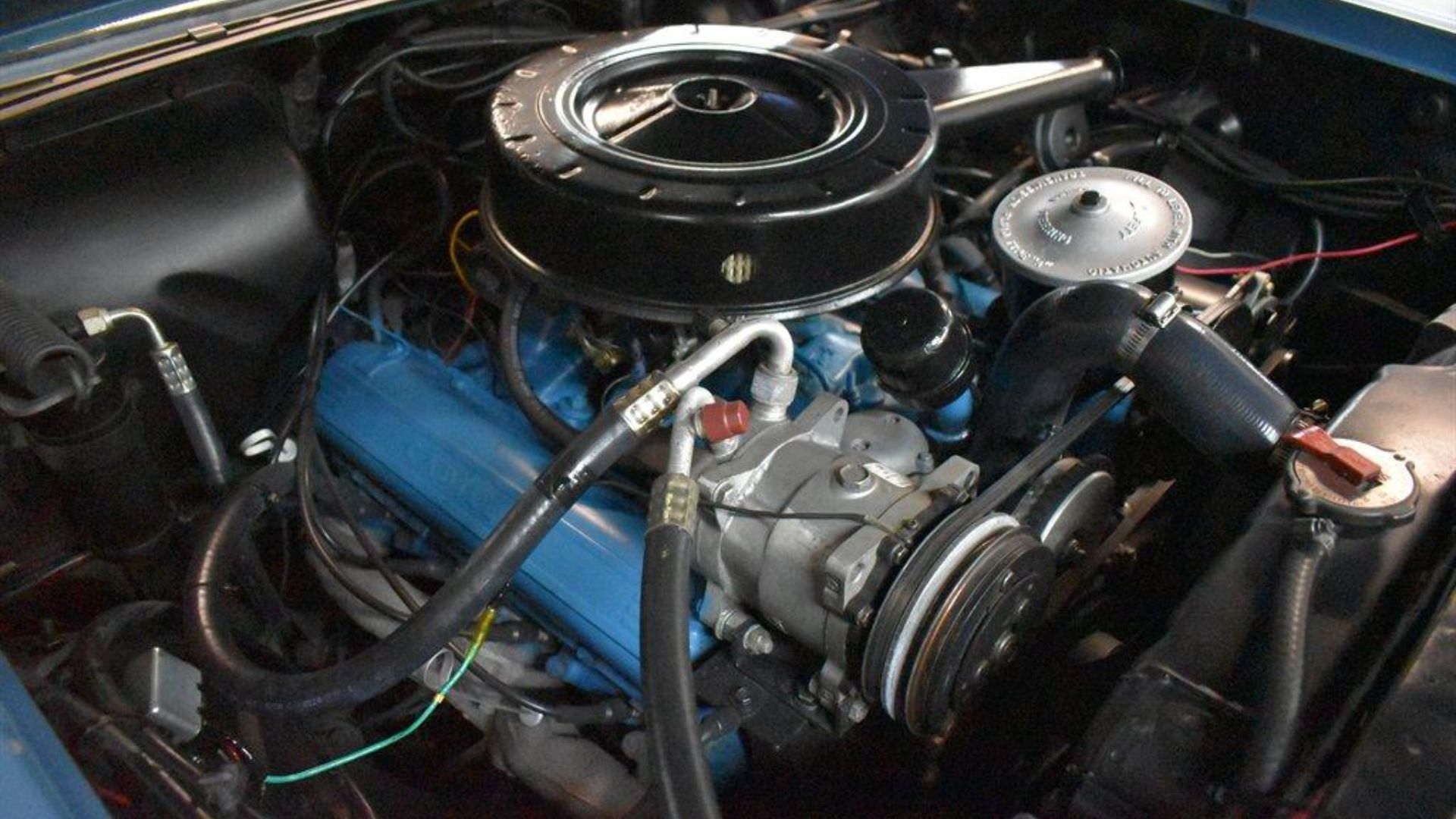 Even the 365ci V8 under that long hood looks incredibly clean. The seller says it and the automatic transmission work. Considering the amount of money put into this car, you can expect it absolutely purrs.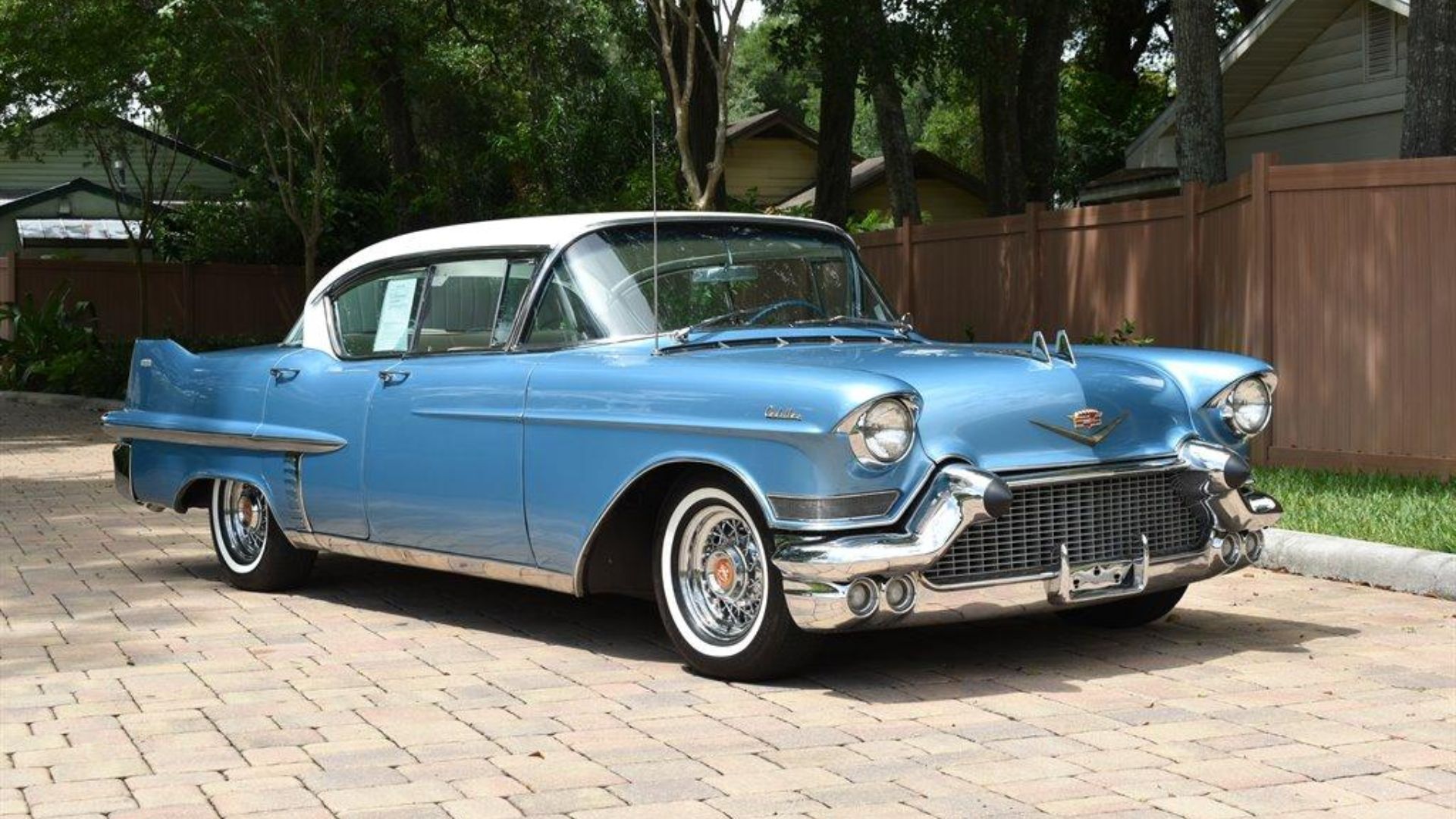 Taking this big Caddie out for a car show or cruise will really get people talking and smiling. If you want to bid on it before the auction is done, you'll need to create an account on Awesome Joe Auctions. Also, take a look at the other auction vehicles.