Take this beauty to your next meet.
---
When it comes to iconic classic American cars, one of the standouts is this 1957 Buick Roadmaster. Even non-car people recognize them despite being able to identify what they are, thanks to their consistent use in 50s artwork, period films, and so on. It's the kind of car you can't help but stop and notice, thanks in no small part to the simple yet dramatic body design. Now, thanks to Premier Auction Group, you have a chance at garaging this classic beauty.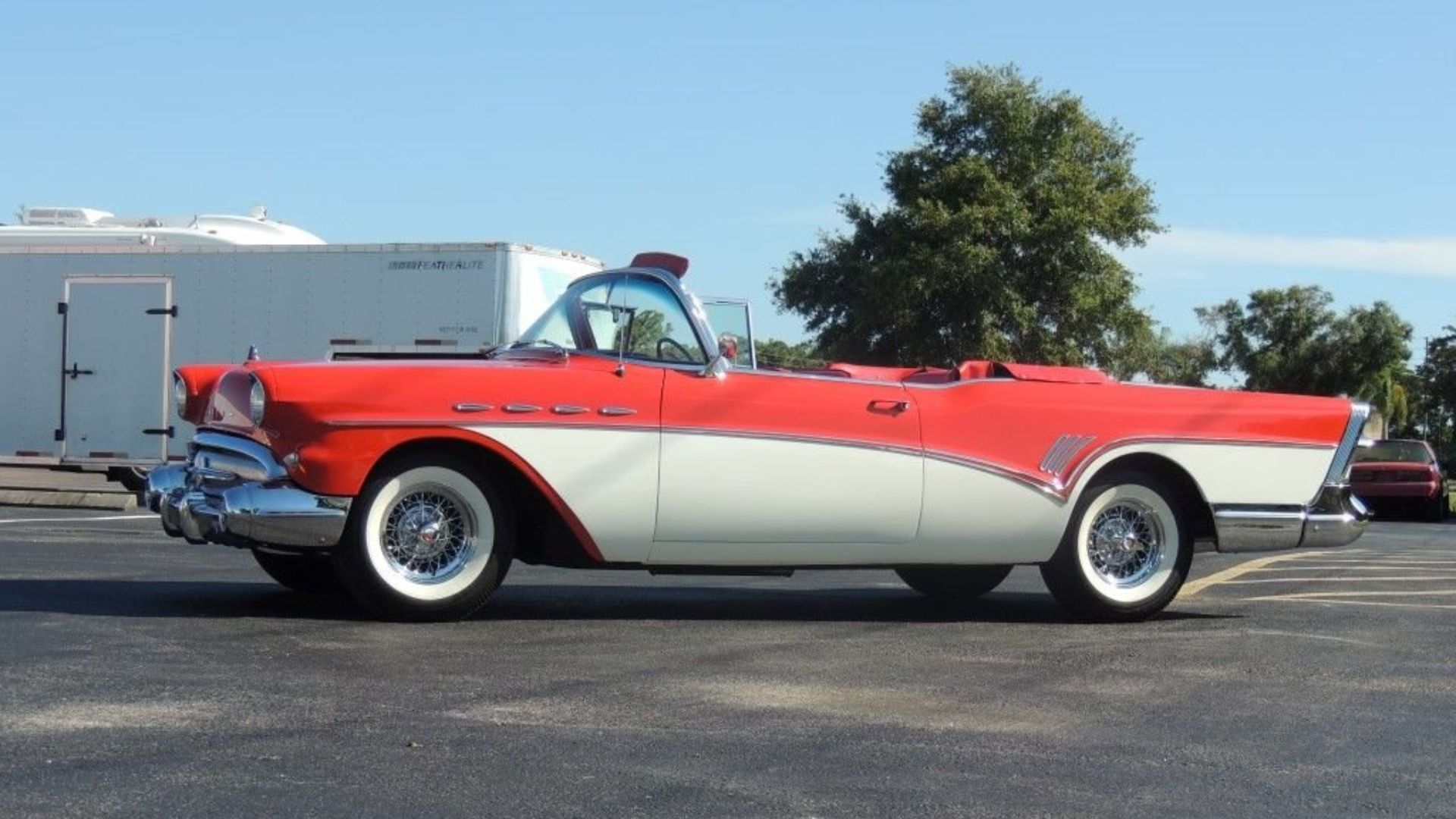 Since this is a convertible model, cruising around in this Buick during the summertime is sublime. The red and white interior with shiny chrome trim looks absolutely fantastic and is a big part of the reason why this drop-top will break necks. Adding to the period-correct flair are chrome wire wheels with spinner caps.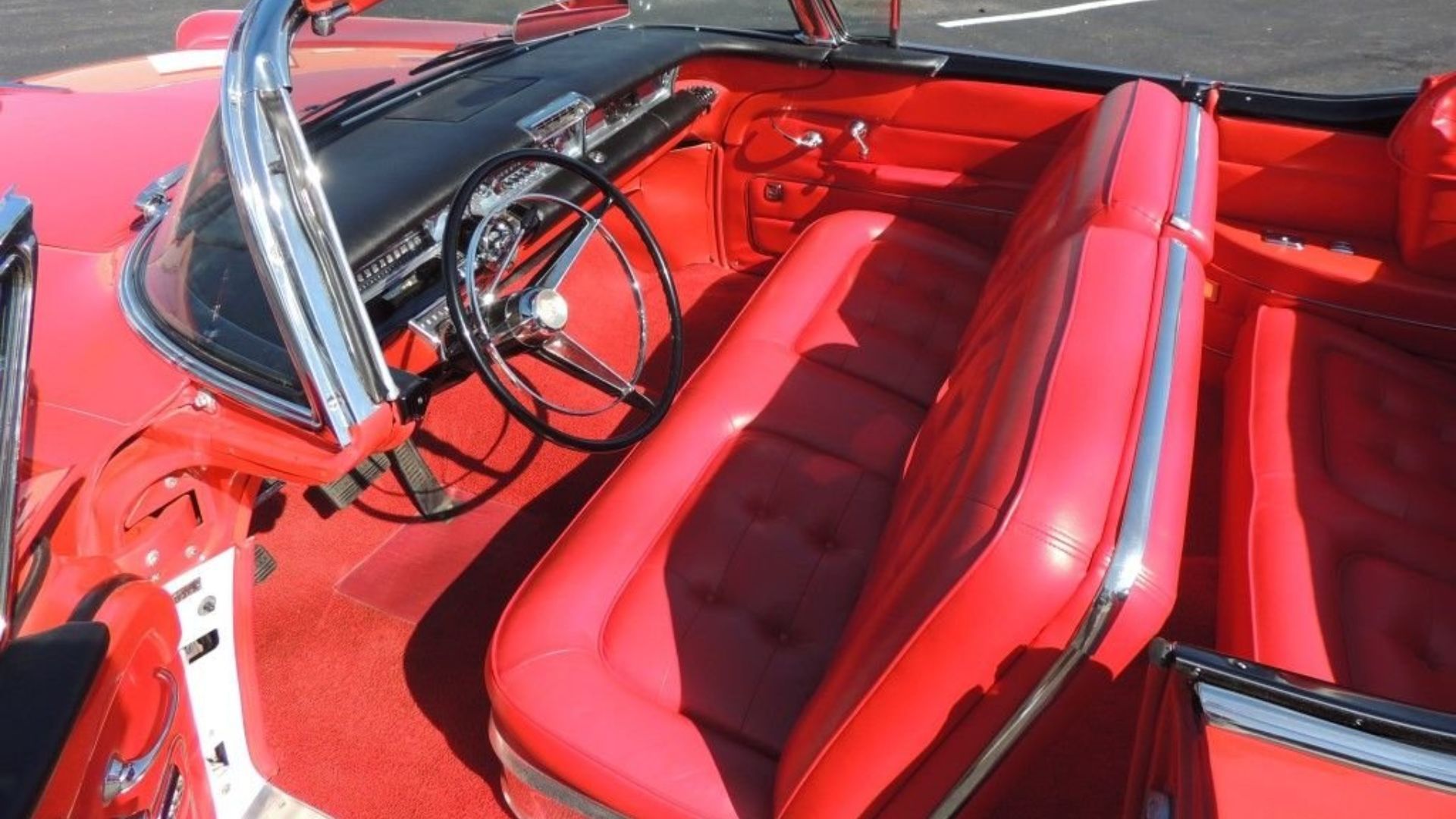 Because this is a convertible, the red interior is just as much on display as the body. It looks just as blemish-free as the exterior and is loaded with factory details like the gauges, steering wheel, and push-button radio.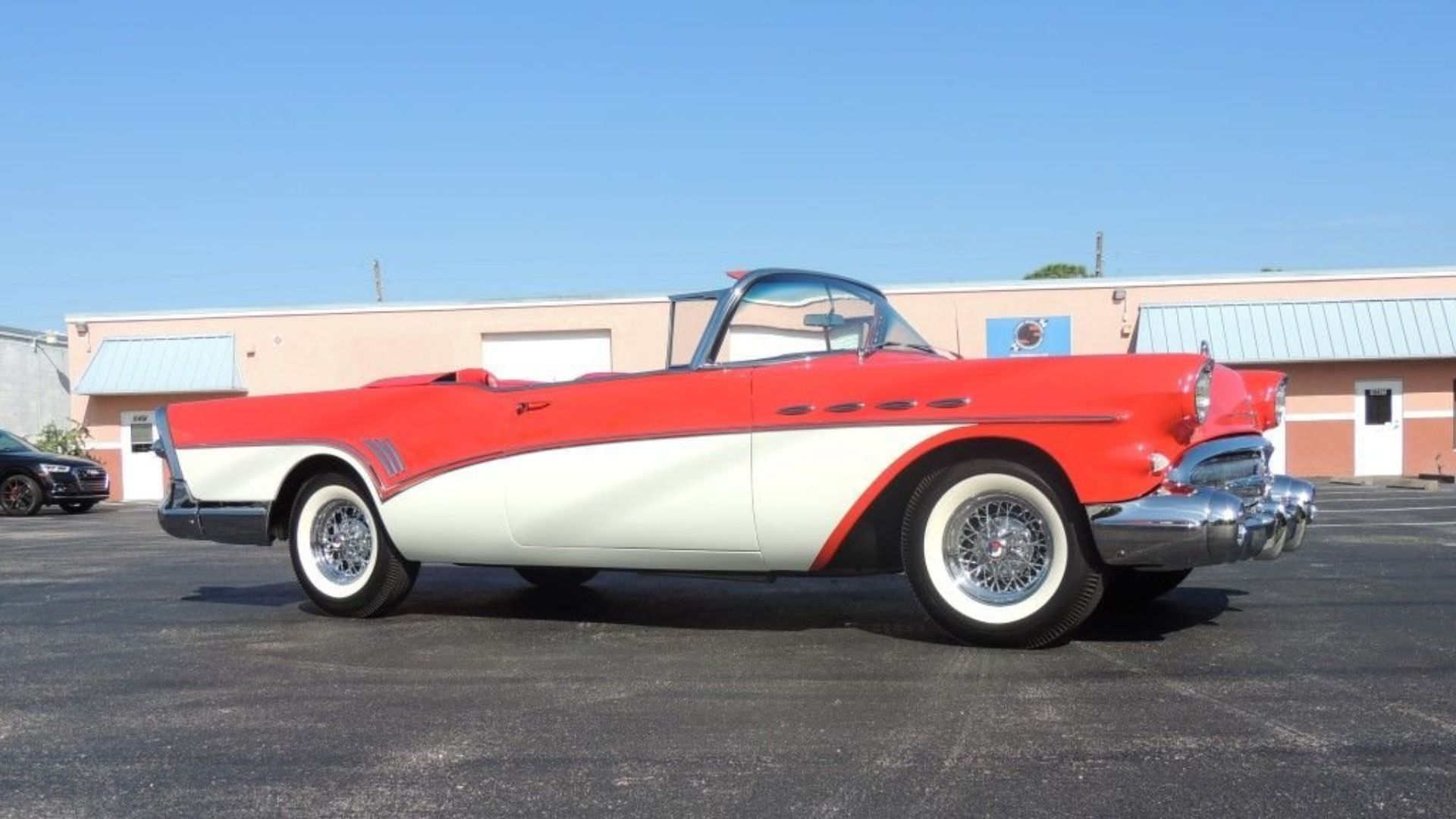 You get some nice conveniences with this Roadmaster. For starters, the top is powered, so no need to wrestle with it. Factory air conditioning is also included, and even better it actually works. Also included is power steering, power seat adjustment, power brakes, and power windows.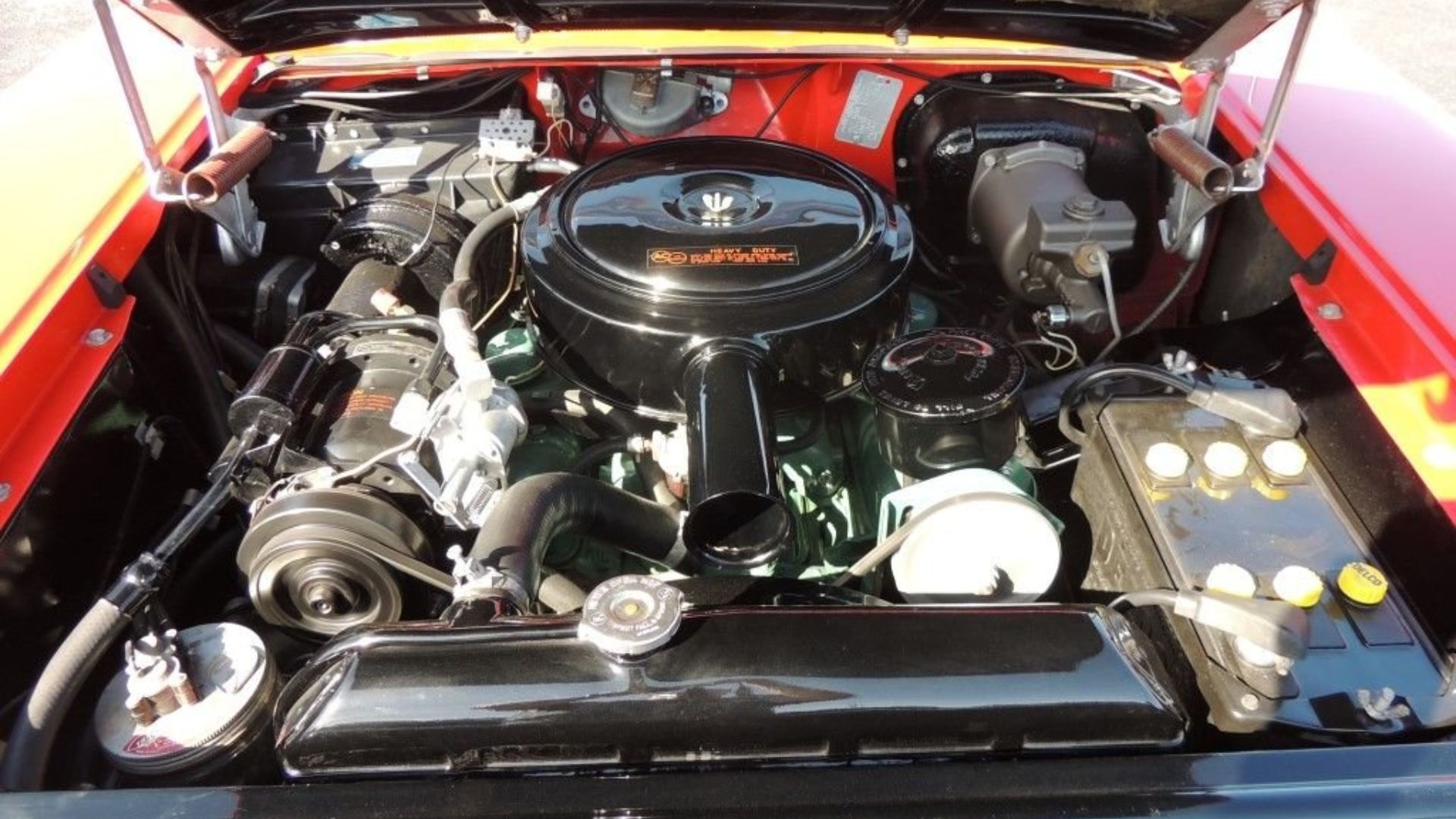 Don't think for a minute this Buick is underpowered and boring to drive. The 364ci V8 pairs with an automatic transmission for strong, smooth acceleration that's perfect for a leisurely cruise through town or a jaunt on the open road. There's also a dual exhaust for that extra rumble to add to the fun.
This 1957 Buick Roadmaster really captures the flavor of American cars in the late '50s as they battled with European competitors for supremacy in the market. Now could be your chance to finally own one.
Register to bid now by visiting this link.