It's time to go on a real adventure…
---
Unfortunately, if you're like most people, your time is spent in a concrete jungle as you go to and from work day after day. Life is short and it behooves us all to get out into nature to really live, something you can do much easier with a vehicle like this 1948 Willys-Jeep CJ-2A. Not only is this a rugged piece of machinery, this off-roader is a valuable piece of history, allowing you to travel off-road in similar fashion to how people did long ago, free of worrisome electronics and constant notifications.
Check out the '68 Charger Hellephant for sale here.
Beautifully simple, this CJ-2A does pack some modern upgrades so you don't have to worry about being stranded thanks to faltering mechanicals. Under the hood is a 5.3-liter LS6 V8 which was remanufactured by Jasper, providing plenty of predictable, reliable power and ease of servicing. Bolted up to that is an SM465 four-speed manual transmission for ultimate control on any trail.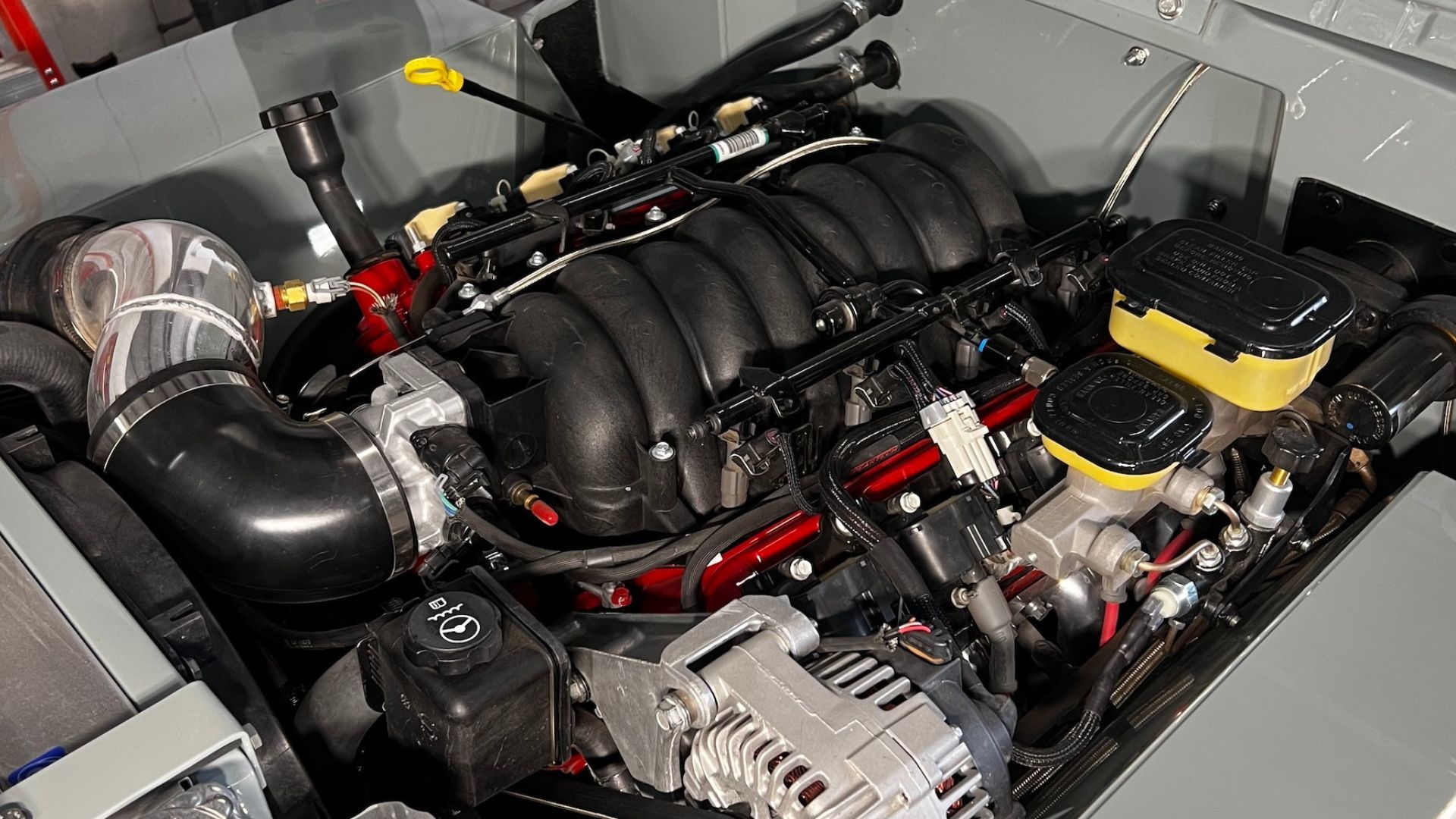 Plus, you benefit from the capable nature of custom-length, rebuilt Dana 44 front and rear axles, which come with ARB air locks for even more capability. As if that's not enough to make you want to take this thing on an adventure, the lower gear is 6.55:1 with 2.62:1 in the lower range transfer case, perfect for traversing truly rugged terrain.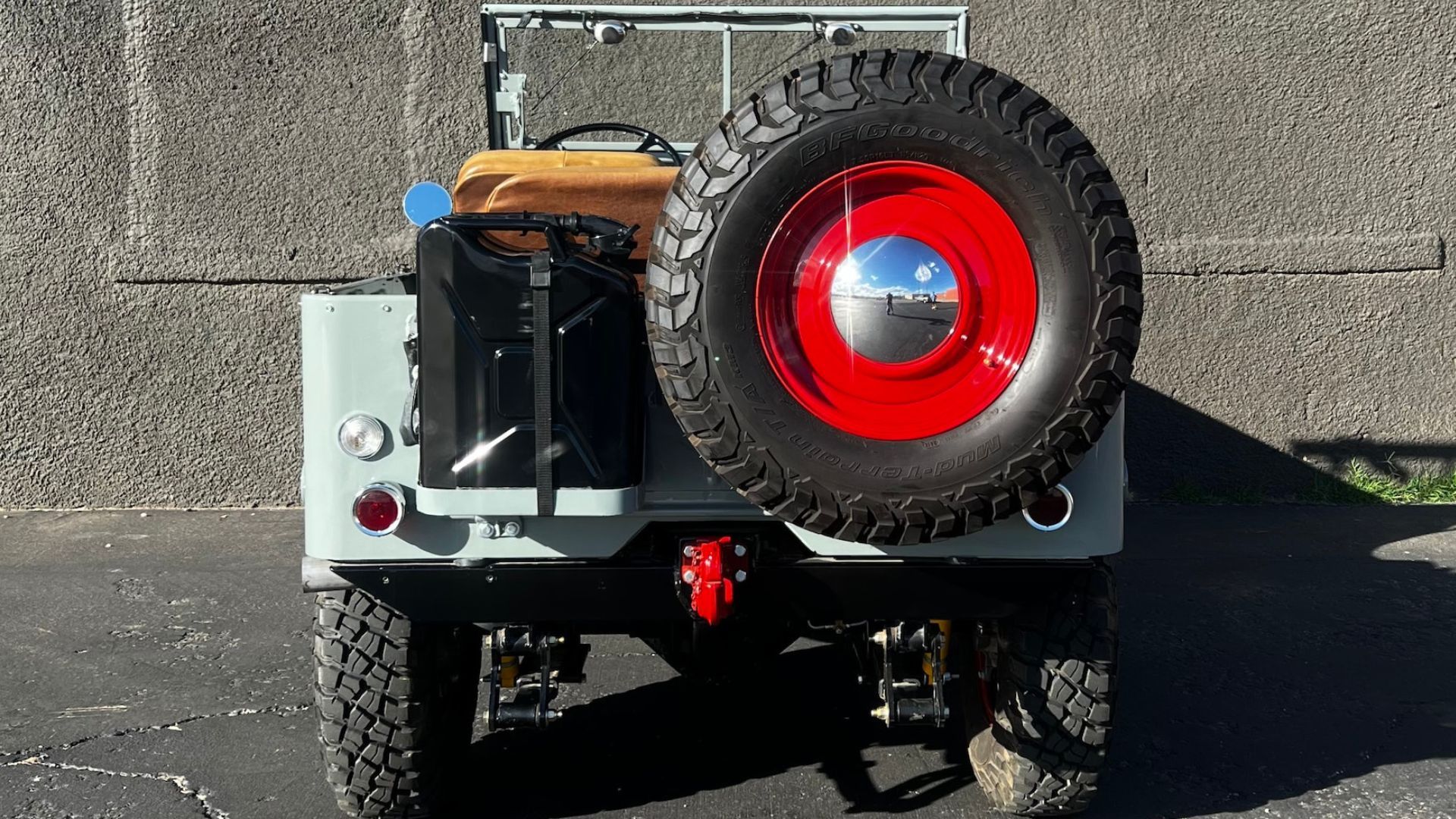 As you might have guessed, this CJ-2A isn't riding on the OE Jeep frame. Instead, under that classic body is a mandrel-bent 2x4 3/16-inch steel frame that's been powder coated gloss black for longevity and a clean presentation. Thanks to new leaf springs donated by a Jeep YJ, combined with nice Bilstein shocks along with a front sway bar and rear traction bar, the ride is smooth and responsive.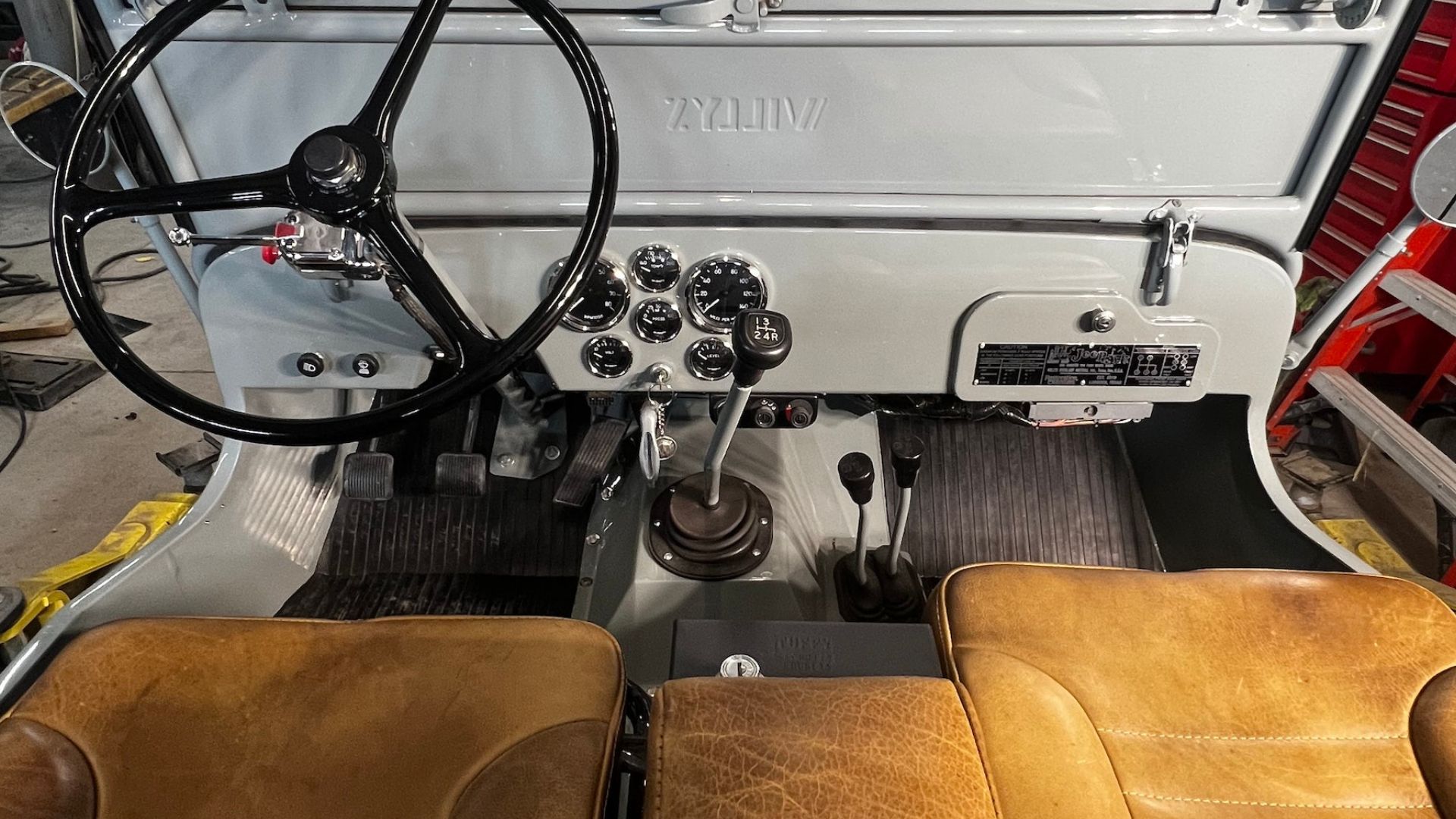 Of course, you get the nice open-air experience of riding in a classic Jeep. Fold down the windshield or keep it up if you want fewer bugs in your teeth. Either way, you're enjoying nice leather seats, and the driver's seat even slides forward/aft for the ideal fit. While you're not getting all the bells and whistles of modern Jeeps, you are getting simplicity, a lighter vehicle, and the chance to have some truly unique adventures.
Check out this 1948 Willys-Jeep CJ-2A's listing here if you're interested in learning more.
Images via Hagerty