The 1930s automotive era is possibly best remembered for its vast array of Hot Rods and Roadsters.
---
These vehicles were the weapon of choice for anyone looking to build a fast car in the early days. While the 1930's need for speed gave birth to the term Hot Rodders, the Ford Deuce was at the forefront. An unmistakable style combined with a convertible top made for a car that was fun to drive and caught the eyes of buyers looking for something they could go fast in. Later generations found the steel bodied cars with their stiff integrated frames as a good base to build upon. It certainly didn't hurt that the engine bay was spacious enough to fit a big V8 and the fenders, if even equipped, were fashioned in a way for easy removal allowing the use of bigger tires.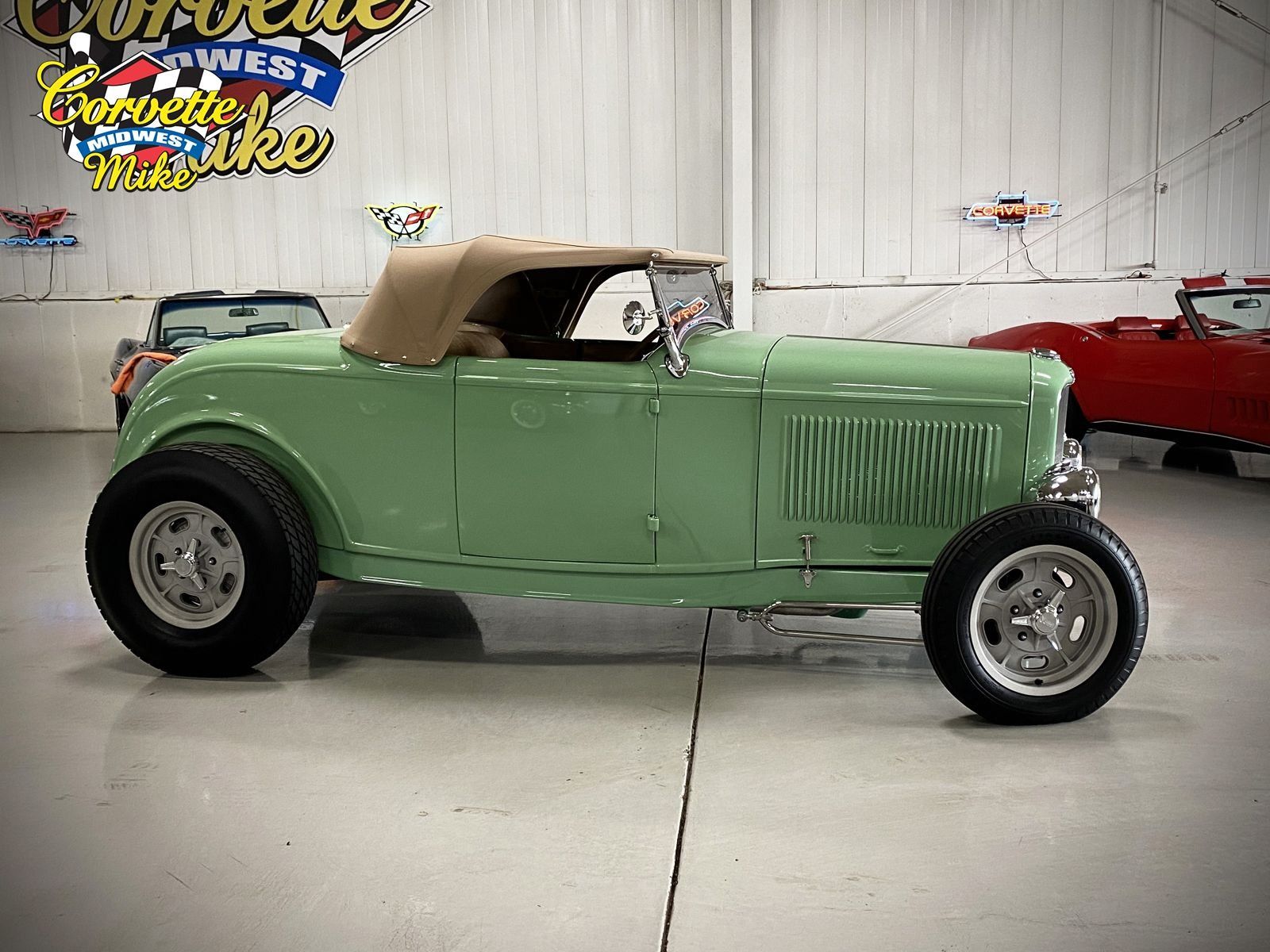 Today these cars live on as collectors cars as well as hot rods. Even parts such as the front grille frames are highly sought after items but when given a more modern hot rod treatment these antique Fords are irresistible. Take this 1932 Ford Roadster for example. Finished in Seafoam Green over a Saddle leather interior, the car features a color matched dash complete with custom pin-striping. Under the twin door hood is a 351-cid Ford Windsor V8 engine that is mated to a C4 automatic transmission. That powerful engine and beefy transmission send power straight to the Ford 8" rear end featuring Moser axles. A complete custom suspension controls traction and handling and ensures a proper rider.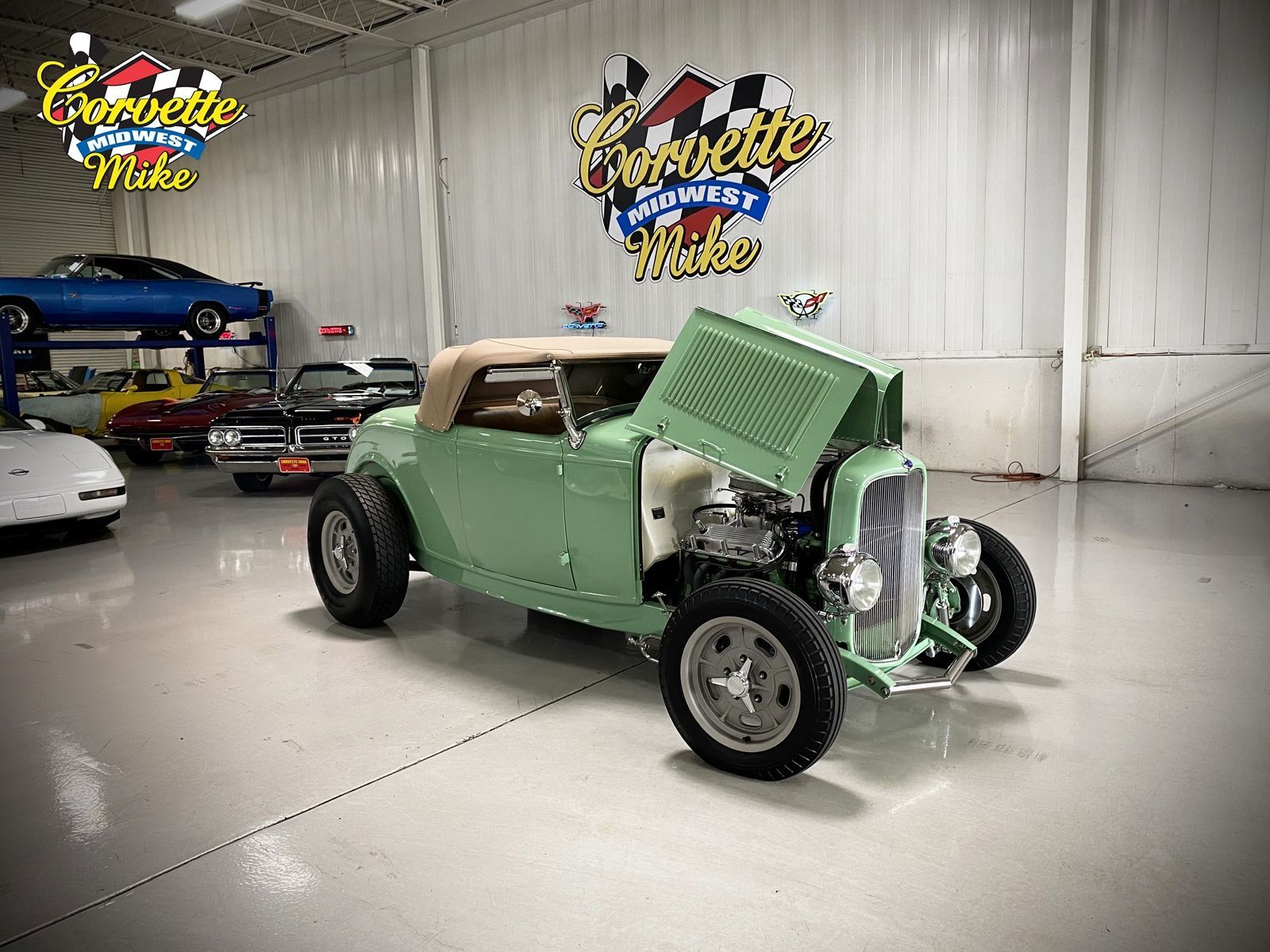 From the pictures, it is apparent that a ton of work went into this hotrod build. In fact it might just be one of the best 1932 Ford Highboy builds we've seen. It is now being offered by Corvette Mike for an almost unbelievable $72,900. For more information on this 1932 Ford Roadster Highboy be sure to visit corvettemikemidwest.com.