This rear wheel drive Lamborghini is wickedly fast.
---
One of Lamborghini's most iconic automobiles ever produced has to be the Huracan, a car that originally started to proceed with the Gallardo but eventually grew to Heights previously thought unimaginable. In 2021, this beautiful blue example was built with a few features that might surprise you such as rear-wheel drive, compared to the typical all-wheel drive we see from Lamborghini. On top of that, it's also an EVO model but the best part has to be that the odometer reads just 1,800 miles, a very low number that may prove quite a value addition on the supercar market. But of course, the value of these cars is not the only reason you might want to purchase this Lamborghini.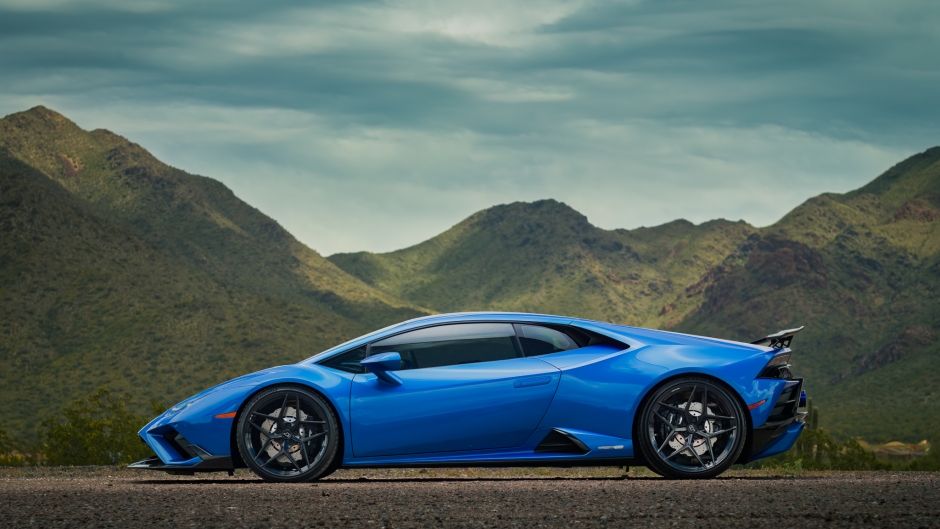 Contrarily, perhaps your eyes are drawn to the sharp wedge-like design that made the brand initially famous. On top of that, there's the set of VR forged wheels or even the RYFT exhaust system which makes it sound, unlike anything on the road, even compared to other high-performance models. Inside, you'll find a very driver-focused interior with black leather and blue accents. All of this pales in comparison to the wonderful performance options available with the Huracan Evo. So what exactly spins the back wheels of such a monster?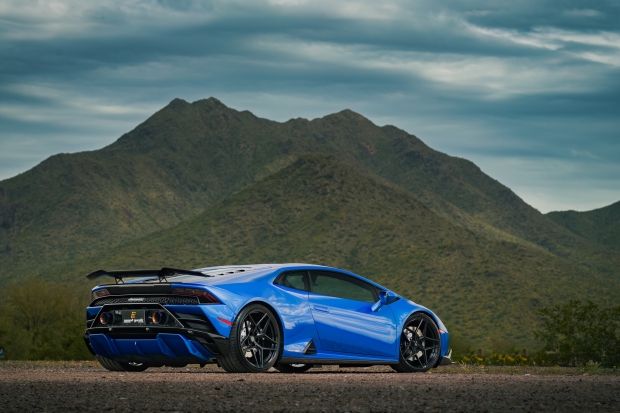 The answer to that question is a 5.2-liter V10 engine which should be making around 620 HP and 443 ft/lbs of torque. If that sounds like a lot, that's because it is compared to models like Ferrari you start to see the car is a natural Affinity towards competition. All of that power flows through a 7-speed dual-clutch automatic transaxle which is perfect for the mid-engine supercar to let power reign when driving. Overall, the essence of this car screams performance and maybe you would like to be the next driver to push its limits.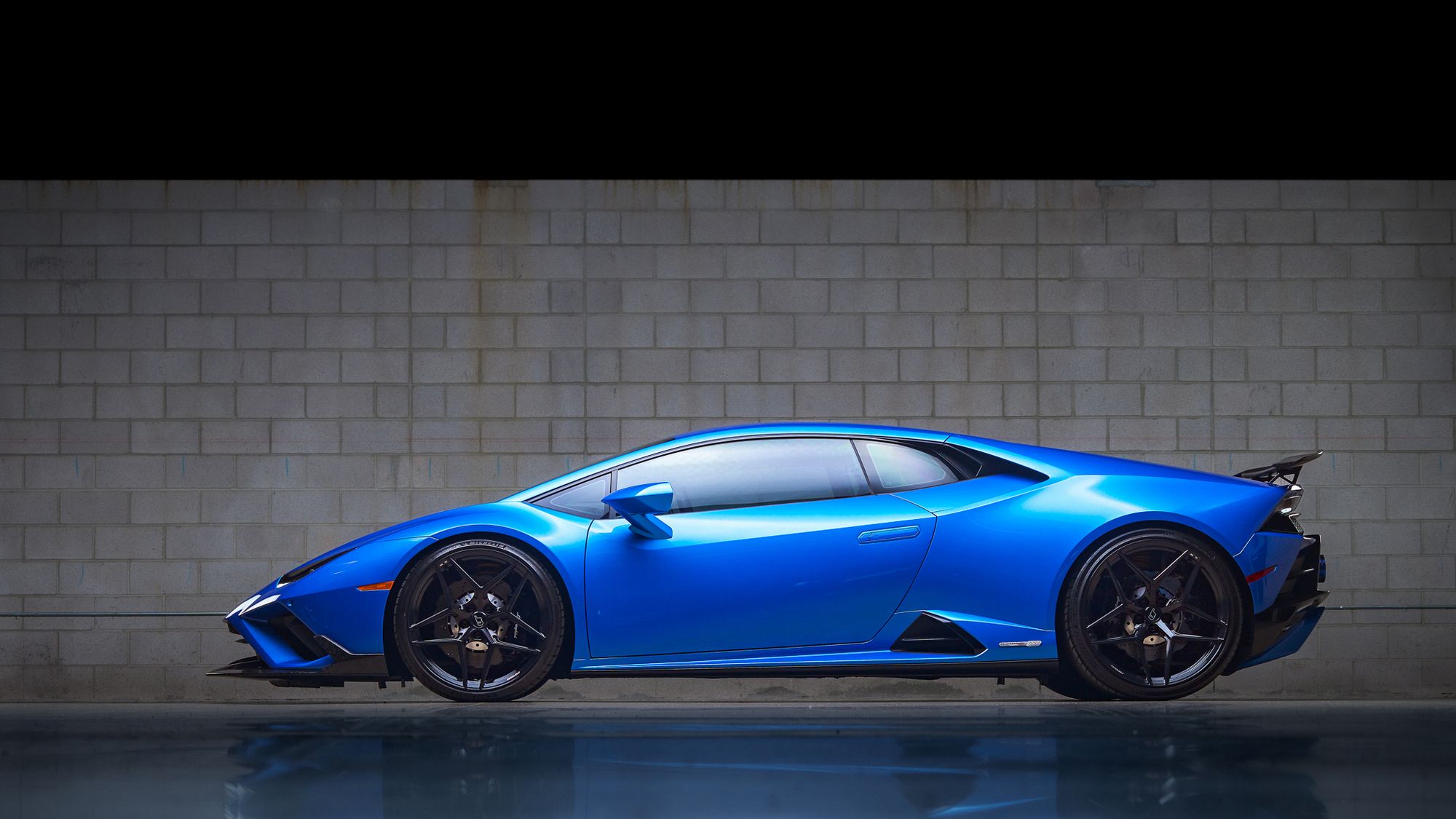 Avant-Garde is well-known as an award-winning, top seller (@911r ) on Bring a Trailer. We provide turnkey auction management for our clients. Avant-Garde presents cars in an unparalleled fashion, with a comprehensive history, descriptions, photos, and video for each vehicle. We want to put buyers in the virtual driver's seat so they can experience a vehicle as if they were present, giving them confidence in their purchase.